Rhonda, the Bernese mountain dog, is on the run somewhere in St. Lawrence County.
The 2-year-old female was being delivered from breeders in Ohio when she got away from transport handlers near the mall in Massena.
That was more than a week ago. She has eluded capture since.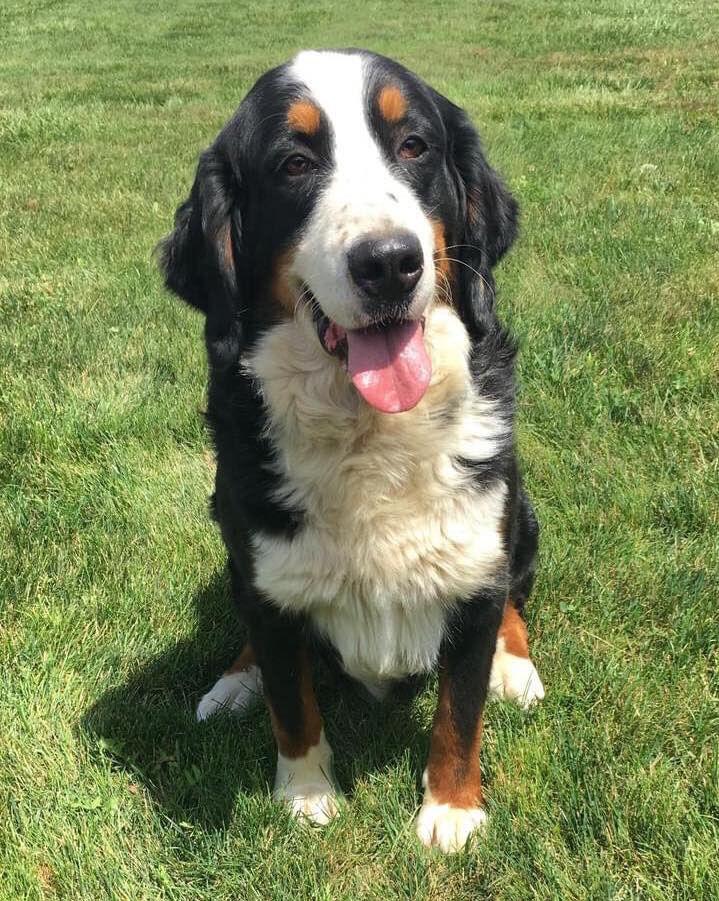 Potsdam Humane Society Animal Control Officer James McConkey, who also serves as an ACO for several municipalities in the county, said Rhonda is not acting like other loose dogs he has had to track.
"This dog tends to move at night," Mr. McConkey said.
The last sighting of Rhonda was Thursday on Potsdam-Morley Road in Potsdam.
Mr. McConkey said he had a humane trap set up with food and toys that belonged to the dog. A camera showed the dog near the trap, but she somehow got the toy and avoided the trap. The camera did not have night vision capabilities and the dog left the area once it got dark.
As word has gotten around through social media posts, people have been reporting sightings, Mr. McConkey said.
They mostly come in the early morning hours, but then the dog disappears into the woods, he said.
Mr. McConkey said he has gotten within 10 to 15 feet of Rhonda a few times but has not been able to make a capture.
"She is afraid of people and will run off if your approach her," he said.
While Rhonda was raised with other dogs, she has been skittish of other dogs while she has been on the run.
Mr. McConkey has in the past captured dogs using his own dog as a lure, but Rhonda has not been tempted.
The dogs breeders have sent some toys and blankets of Rhonda's, but Mr. McConkey said they need more.
"What we need is somebody this dog is familiar with," he said.
Cory A. Williams and his wife Molly R. Siematkowski-Williams volunteered to search for Rhonda Friday, using a drone to get a look into the woods from above.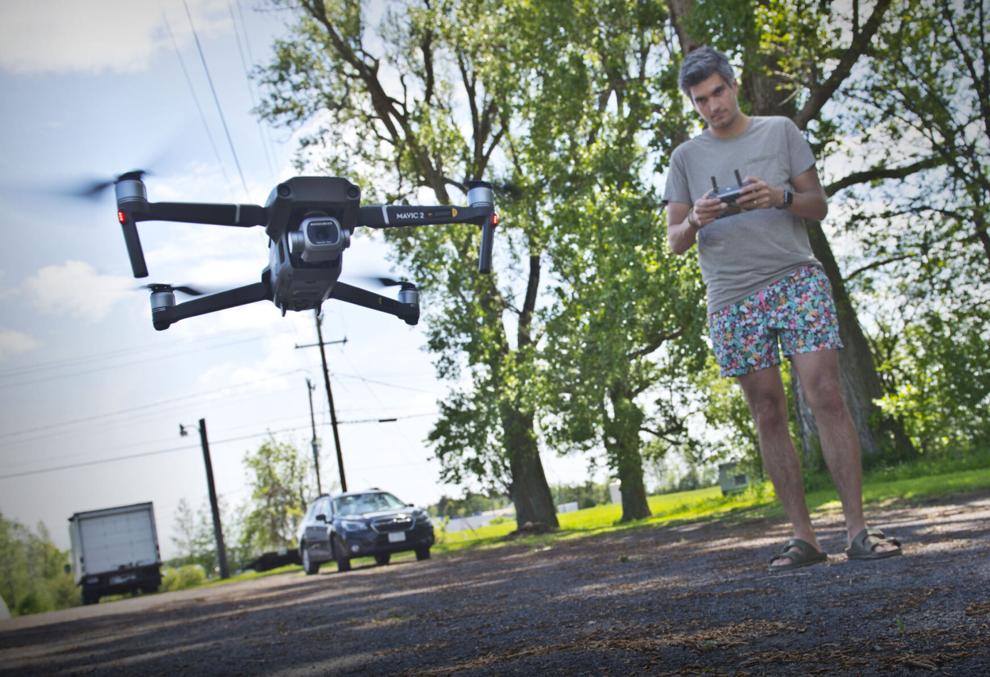 "My wife and I have a Bernese mountain dog," Mr. Williams said. "So we felt compelled to help in the search for Rhonda."
Mr. McConkey is afraid Rhonda is moving into an area where there are fewer people and is afraid of the dog being hit by a car.
He urges people who spot Rhonda to not approach her. People should take note of the dog's behavior, location and direction and call 315-705-8875.
"Don't chase her," Mr. McConkey said. "If you chase her, you're not going to catch her."
Times staff photographer Christopher Lenney contributed to this story.