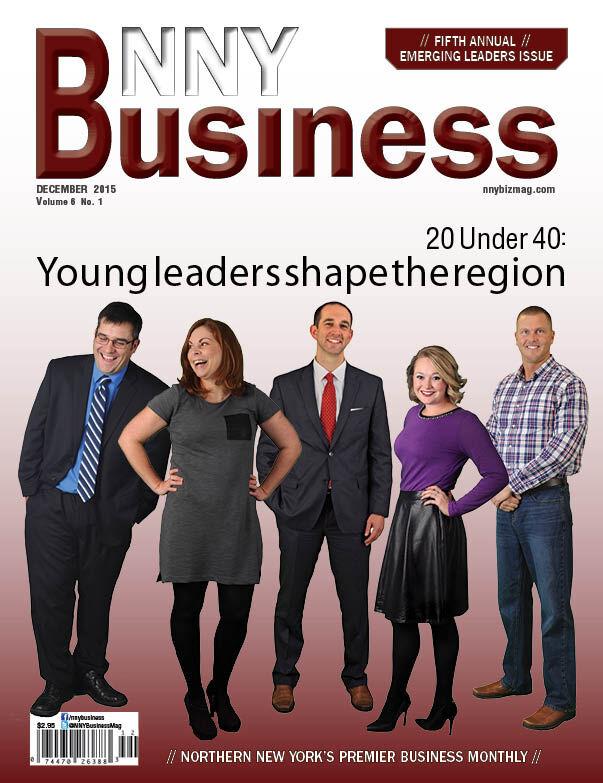 This year's class of 20 Under 40:
A development director, a news anchor, an assistant principal, an operations and IT supervisor, an advertising account executive, a financial director, health care professionals, a chief of staff and business owner, a village mayor, a civil engineer, an installation forester, a company president and a few directors.
Our fifth annual 20 Under 40 class was the most competitive field yet, and these individuals represent a snapshot of Northern New York's most accomplished, dedicated and involved young professionals, across three Northern New York counties and across a wide range of nonprofits, businesses.
All of these young men and women are involved in some shape or form in their community, whether by serving on an organization's board, creating an annual Christmas tree lighting ceremony, hosting a polar bear dip, or something as simple as helping to coaching a community basketball team or participating a charity 5K run/walk.
All of these leaders, who are between the ages of 25 and 39, were chosen not only by the editors and staff of NNY Business magazine, but by virtue of glowing recommendations from their peers and employers. And not only do these emerging leaders, who embody the prized north country values of compassion, hard work and selflessness, make time in hectic schedules to volunteer in the community, they give their very best in challenging career fields each and every day, all out of an effort to make the place they have chosen to stay in and call home the very best place it can be.