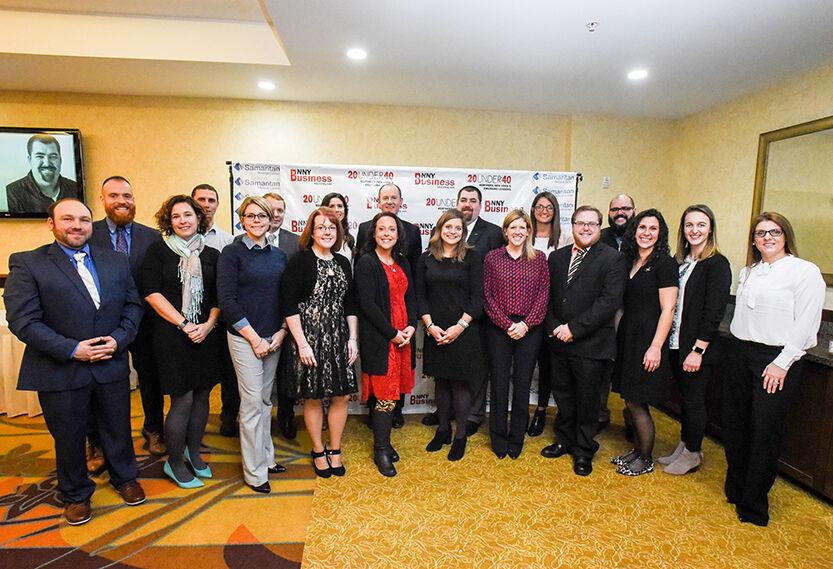 IN THE FOLLOWING PROFILES, NNY BUSINESS WILL INTRODUCE YOU TO 20 PEOPLE between the ages of 28 and 38 who have been recognized by their peers, employers and, in some case, family members, as people who have worked hard to attain success and given back to their community in return.
                Some of the names or faces may already be familiar, but most will not. Most do what they do not out of an expectation of recognition, but out a true sense of duty to their positions and a selflessness for others.  Their goal was not to become a leader; leadership followed them in a wake of hard work, conscience and compassion.
                Among the eigth class of 20 Under 40 recipients, you will find a business owner and newly elected legislator for St. Lawrence County's District 11, a bank administrator, a human resource manager, a project/intake manager, a program supervisor and certified analyst, a SHARP trainer on Fort Drum, an owner and solo practitioner of a law firm, a self-employed hoof trimmer and maple producer, an EMS programs assistant, a marketing and communications specialist, a managing director for a university entrepreneurial program, a business development officer at a local bank, an executive director and regional director, a development manager, senior fananical associate, president and CEO, agricultural manager, experience manager, director of site facilities, and YMCA senior director.
                As impressive as their professional credentials are, you will also find 20 volunteers and selfless residents of the north country. They are each involved in their community in some capacity away from work, serving on nonprofit boards, coaching youth league sports, raising money for charities or assisting at church and school functions. They do this for the benefit of others, not for personal commendation.
                They are leaders because of how they conduct themselves when there is no expectation that anyone will notice. They are leaders because others see what they are accomplishing and willingly follow. They are examples the type of people who can make the north country a better place to live, both now and for future generations.
                NNY Business is proud to recognize these dedicated young, rising professionals.
---
---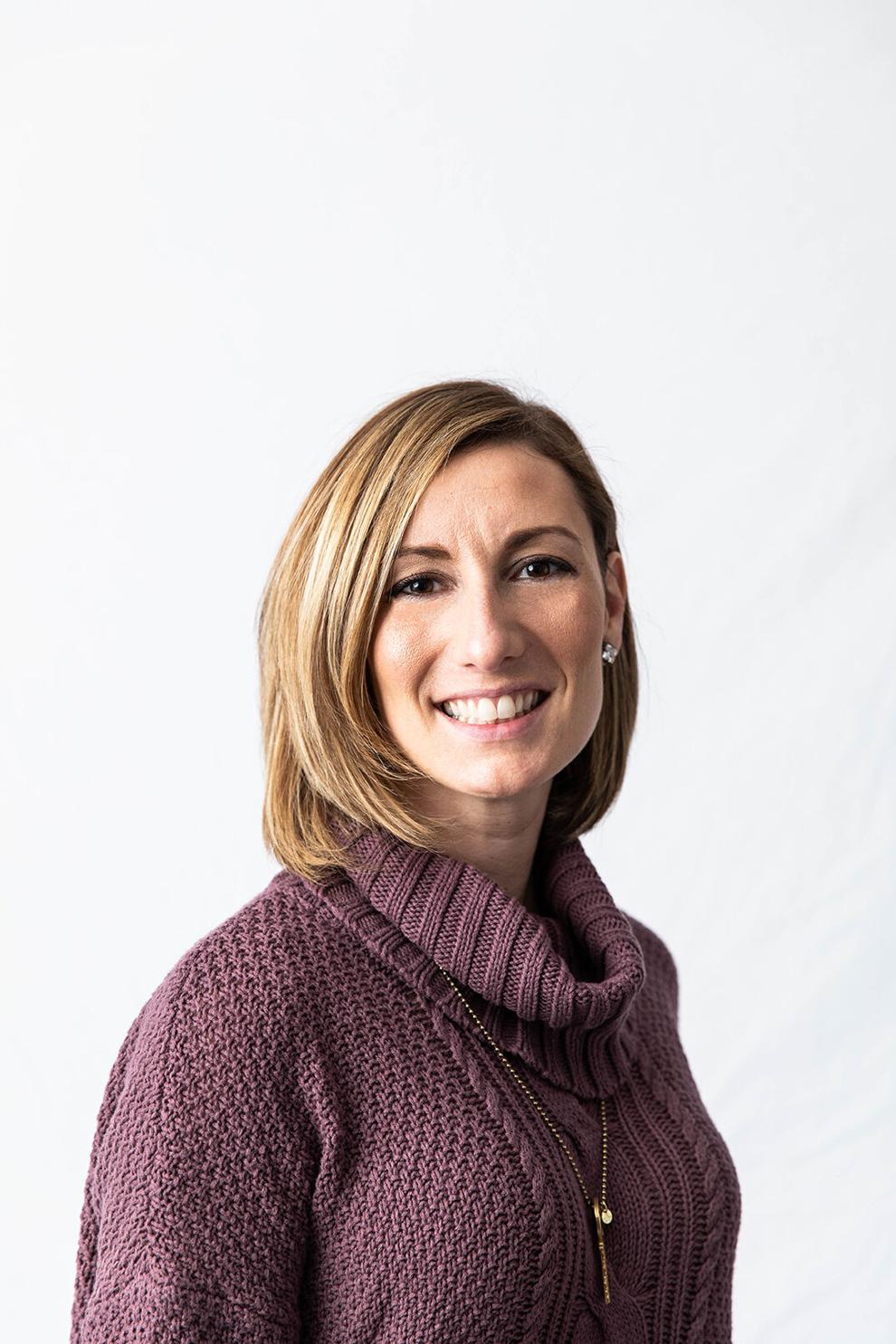 There are only 24 hours in a day, and Nance Arquiett makes the best use of them as a business co-owner and active member in a number of community organizations and projects.
    Mrs. Arquiett and Brittany Murtagh are the co-owners of The Nest and 2 Mama Birds at 51 Main St., Massena. She's also co-owner of Sparrow Consulting; a St. Lawrence Central School Board member; member of the People Project; board member for the Greater Massena Chamber of Commerce; 2nd vice chair of the St. Lawrence County Democratic Party; and New York state District 118 Democratic State Committee representative.
    And, if that wasn't enough, she was recently elected as the legislator for St. Lawrence County's District 11, covering the town of Stockholm and a portion of the town of Potsdam.
    "In order to grow our community, to see our downtowns thrive, our economies grow, and our children have the chance to remain in north country and fulfill their dreams, we must work as a team. It only takes a few committed individuals willing to stand up, roll up their sleeves and get to work, and I am proud to part of a growing group of community members dedicated to making a difference in the north country," Mrs. Arquiett said.
    "In order to retain our youth, our leaders must focus on economic
development. Through actively recruiting new employment opportunities, supporting and protecting our small businesses, and through advanced training opportunities, we can give our youth the tools they need to succeed at home," she added.
    Her grandmother served as her inspiration.
    "She taught me hard work and compassion. She changed the lives of people every day, unintentionally and without needing validation, through a smile or kind words, and this is a legacy that I hope to continue," she said.
    2 Mama Birds opened in Brasher Falls in 2012, and the business moved to Massena as The Nest after two years because they outgrew their location. The Nest displays works from more than 30 artists, and the co-owners were recently honored by the St. Lawrence County Chamber of Commerce, just weeks after they opened.
    "There was never a doubt that I wanted to stay in the north country and raise my family," said Mrs. Arquiett, the mother of four children. "I love small communities. I love the feeling of connectivity. Living in a small town is a luxury that we many times take for granted."
    Operating a business in a small town is also a plus.
    "Being a small business owner brings you closer to your community; it allows you to build relationships with your customers. As the co-owner of 2 Mama Birds, I am not only able to do the work that I am passionate about, that brings me joy, but I have made so many connections along the way. My customers have become family," she said.
    Mrs. Arquiett said her time is stretched thin, making it difficult in some instances, but involving her family in her business makes it that much better.
    "Being a small business owner takes time, lots of time. There is no 9 to 5 when building your business. This is a struggle as a parent, but I have done my best to keep the business interactive with my children. My little ones love coming to the store to help mommy work, or traveling with me to artisan shows," she said.
    In fact, it's her family — "my four little ones — that inspires her to make the best of each day.
    "I have been blessed with a large family, and being a mommy is the most rewarding job that I have. Audrey, Ava, Avery and Andrew are what motivate me every day," Mrs. Arquiett said.
    Her husband, Randy, also plays a very important role.
    "Randy keeps me level. No matter the issue at hand, he helps me to have an open minded perspective," she said. "I have learned that I have a level of patience and self-control that I was unaware of, both of which have been vital in growing our business. Pair that with a sense of humor and best friend and you have 2 Mama Birds."
---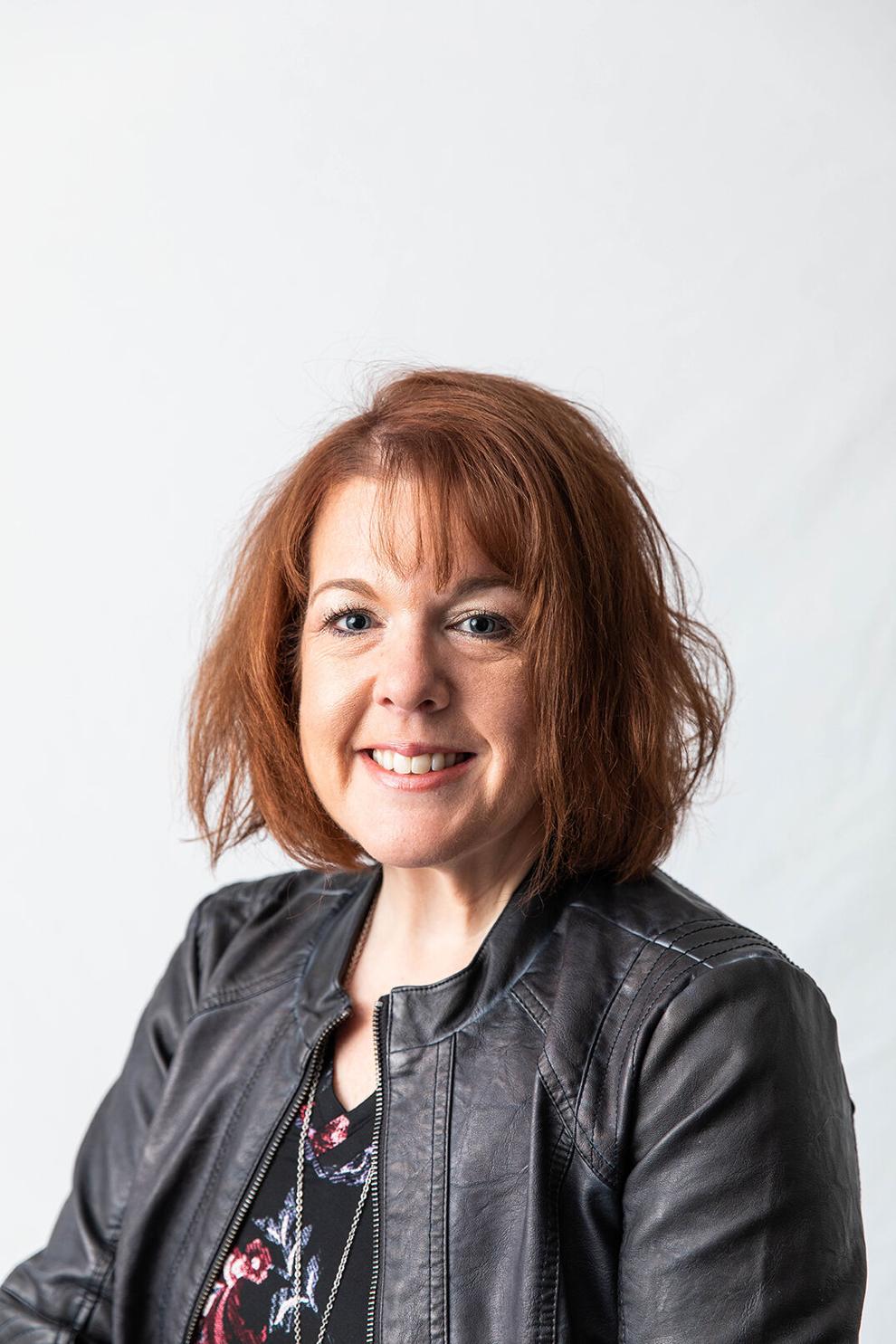 Jamie E. Ashley hasn't let childhood struggles stop her from leading a confident, successful adult life.
"My life motto is to be the change you want to see in the world," the 38-year-old said. "If you don't challenge yourself, you don't know yourself, you don't know what limits you can reach."
    In November, the mother of three celebrated her 15th anniversary working for Community Bank NA.
    After starting out as a teller, she advanced her position to customer service representative. Next, she was promoted to branch assistant and then mortgage officer.
    Mrs. Ashley now holds a branch administration position, working three days a week at Community Bank's administration office on Court Street, Canton, and two days at the bank's Watertown office at 216 Washington St.
    As a bank administrator, her duties include training employees in the bank's Northern region which covers 51 branches in the Adirondack communities and St. Lawrence County.
    She credited her co-worker, Kerrie Mack, with encouraging her to apply for her first job with the bank and for supporting her throughout her career. As a young woman, Mrs. Ashley said she was also impressed how Mrs. Mack juggled her work life with raising a family and volunteering.
    "I was working at a fast food restaurant and making the deposits.  She asked me if I wanted to work in the bank so I applied," Mrs. Ashley recalled. "She saw my willingness and my want to move up through the bank. "
    Mrs. Ashley has grown her professional career while raising three children with her husband, Daniel, and also volunteering for a range of community organizations. Juggling work, family and civic engagement is a lifestyle that energizes, rather than overwhelms her.
    "I just love to be involved in everything and demonstrate that to my children," Mrs. Ashley said. "I like to be busy."
    Her family also runs a hobby farm with 21 beef cows, 41 chickens and a large vegetable garden.
    Many of her volunteer activities involve working with children, such as serving as team mother for her youngest son's Pop Warner football team and treasurer for the Evan Mills Parent Teacher Organization. In the past she has volunteered as a Sunday School teacher and worked with her daughter's cheerleading group.
    "It's important for children to have role models," she said.
    Although she grew up riding horses, Mrs. Ashley credited her husband with expanding her world by introducing her to farming.
    "He is the one who has broadened my horizons with farming. We eat so much healthier now because we grow our own food," she said. "I helped deliver a calf. Having this farm has provided amazing experiences for our children."
    Growing up, her grandmother, Mary Denslow of Boonville provided valuable advice about life and demonstrated the a strong work ethic.
    "She is by far the woman who could show anyone the drive to never stop," Mrs. Ashley said.  "At 88 years old she still works at my mom's restaurant. "
    She is also grateful for her spiritual faith, her friends and family members and she loves living in the north country where the pace of life is slower and communities are close knit.
    "I love the four seasons and I love the environment, "Mrs. Ashley said.  "You go to the store and people know you. "
    She said having more good-paying jobs available is the key to keeping young people in Northern New York. "You have to have the whole package, good healthcare and the jobs that they went to college for," she said.
    Mrs. Ashley said she wishes someone would open a business that offered themed- rooms to hold children's birthday parties. The rooms could have different offerings, such as a rock climbing wall, a bounce house and laser tag.
    Her dream job would be to work at Disney World amusement park, dress up as one of the characters and participate in the parade.
    A wooden sign prominently displayed in her Canton office reminds her to keep growing.  It states: "Dream. Imagine. Believe."
    "There's so much to look forward to. So many things to do every day," Mrs. Ashley said.
---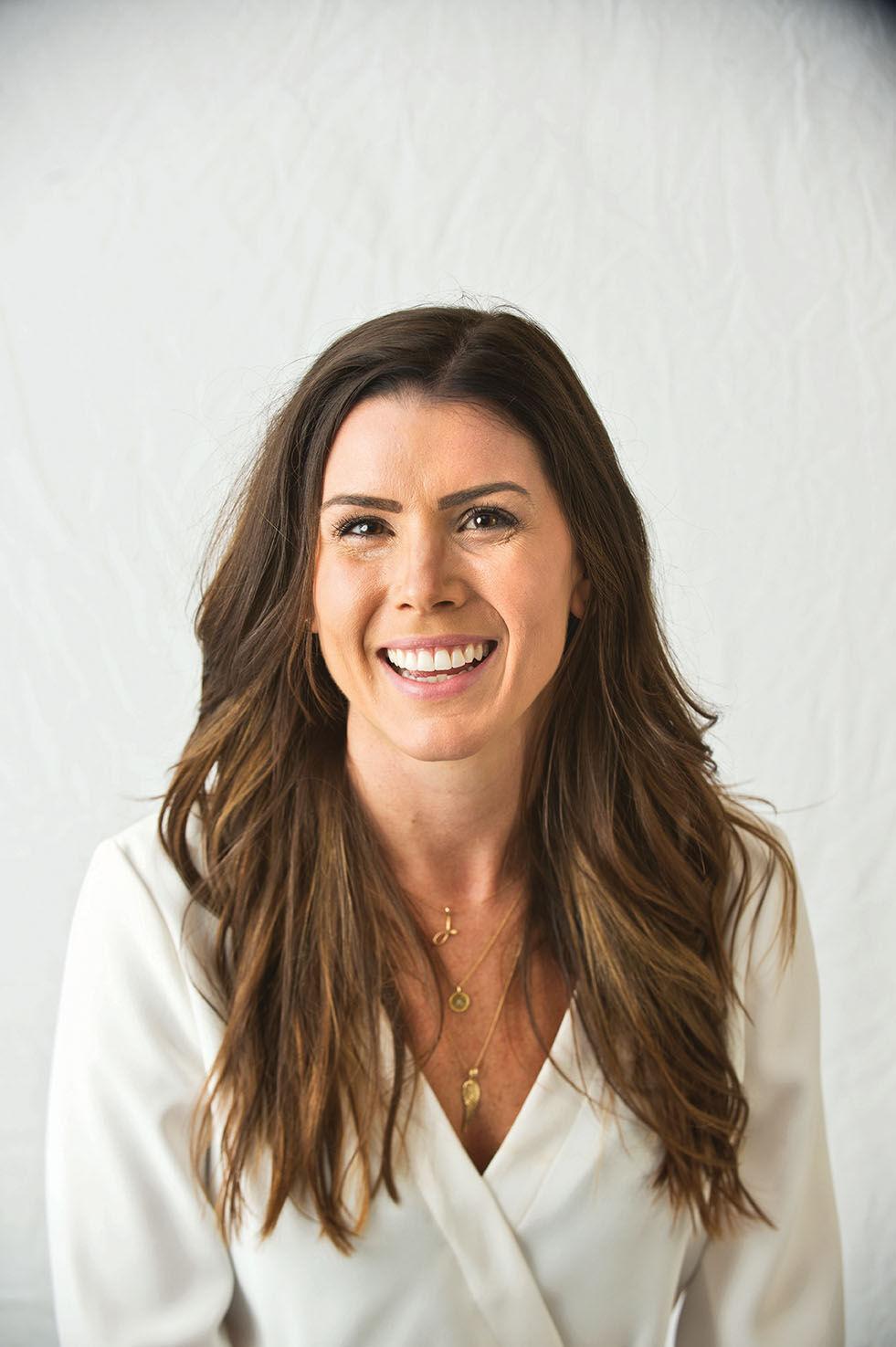 As a child, Christine Augliano's mom would drive her around the area, pointing out the many buildings that the family business, Northern Glass, had worked on. Back then, Christine may have been bored by such tours, but now, as a key member of the team at Northern Glass – and now a mom herself – she understands the value of taking pride in your work and your community – and passing those values on to the next generation.
    Mrs. Augliano represents the third generation of her family at Northern Glass. Her grandparents, after emigrating from England, purchased the business and eventually passed it on to Ms. Augliano's mom and uncle. She has been back with the company since 2010.
    "Working in a family business has a different dynamic than working in most other places," she noted, adding that many of the company's employees fill multiple roles and jobs, depending on the needs on any given day.
    "I primarily work with our project manager in our Canton location on our commercial projects for St. Lawrence County," she said. "I'm also the human resource manager, the payroll manager … I'm not an anomaly at Northern Glass, we serve a lot of different purposes."
    Mrs. Augliano graduated from SUNY Plattsburgh in 2009 and, after a year in Albany, returned to the north country and the family business.
    "I think I'm very fortunate to be in the position I'm in," she said. "Working in a family business has its plusses and minuses, but I think I have a pretty good life. I'm able to be really involved in my community."
    In addition to her membership in Sunrise Rotary, Mrs. Augliano is part of the Jefferson Leadership Institute's class of 2017, helping to organize the annual Race Against Poverty. She said the connections she has made there have proved very valuable.
    "The saying goes: you are who you surround yourself with," she said. "To meet so many powerful and influential people in the community that you normally wouldn't know much about and spending a whole year alongside and working with these individuals was really a powerful experience. When you're around people like that, it inspires you to do better and do more in your community."
    While Mrs. Augliano is now happily entrenched back in the north country, it wasn't always that way. Interning in New York City during her college years gave her a love for the urban landscape that she considered sticking with, but in the end – and after meeting her future husband while back in the Watertown area – she decided to make her extended visit back north more permanent.
    "A lot of my decision to move back to the north country was my family was here," she said. "I think a lot of people that return to this area that you talk to, it's because they have family here. When you're 18 and going off to college, you think, 'no, I'm never going back. There's nothing for me there.' But then once you get your feet wet in the real world and you're out on your own, you start to realize that wow, the north country isn't as bad as you thought of it when you were 18 years old. Now that I'm back … now that I'm here, I just think the quality of life is really incredible here. I live in Clayton and it's a wonderful community to raise a family."
         From a business perspective, Mrs. Augliano said one of the biggest challenges is finding talented employees.
   "I think up here we need to put a bigger focus on the trades and getting people back into doing more (work) with their hands," she said, "because it's not a dying field."
    And being in the family business keeps Ms. Augliano close to a key person in her life: her mother.
    "I've always grown up very close with my mother. I would say she is my mentor," she said. "She always invested a lot of her time into her community and I feel like that's why I do the same."
---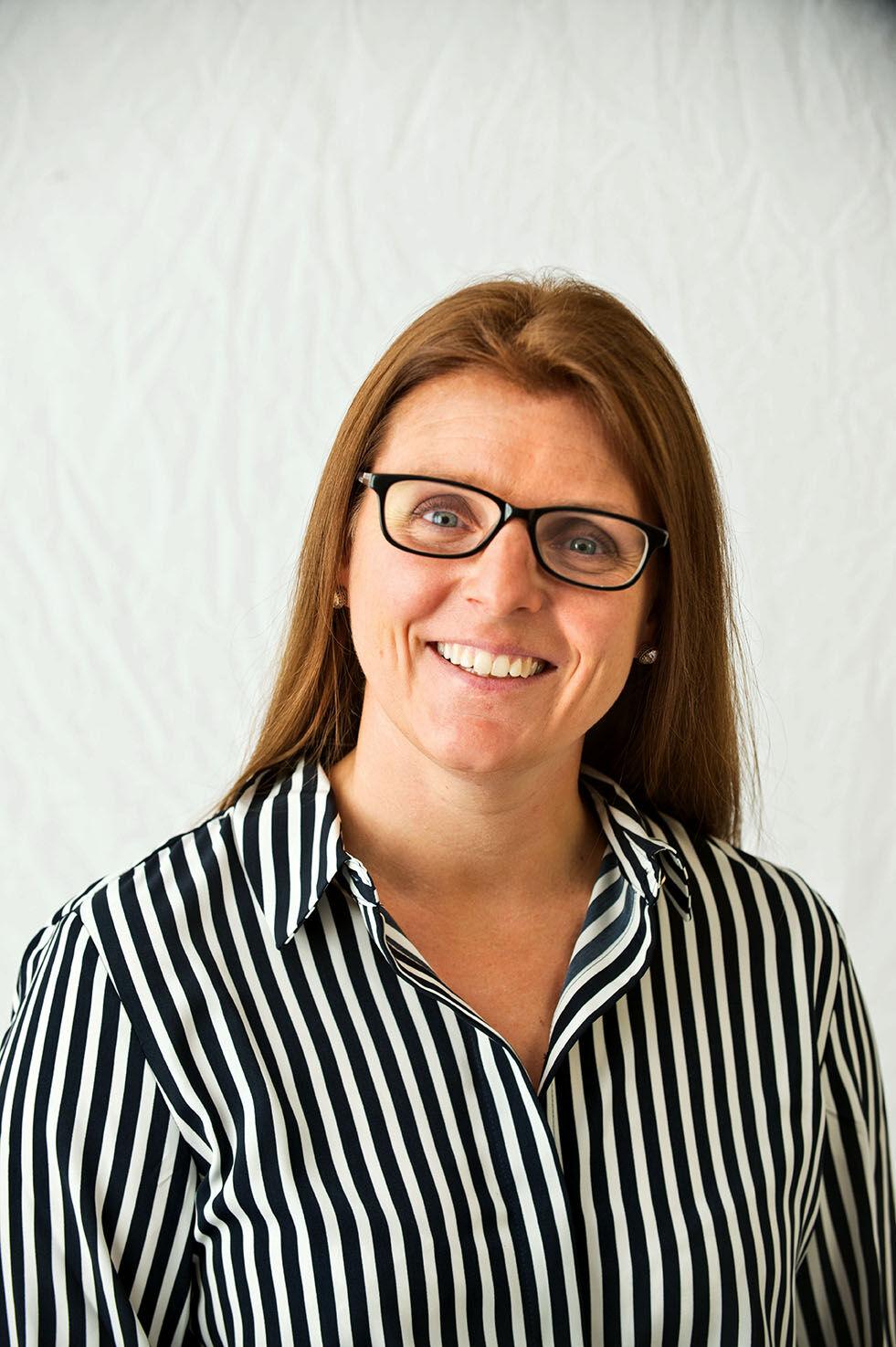 Brooke Bazinet has learned to love her job at the Children's Home of Jefferson County so much, that in many ways it defines who she is today.
    "Every day is a different day at the children's home," Ms. Bazinet said. "We do a lot of different things. We don't just work with children, we work with families and we work with adults. Every day is new and its very challenging and I think what excites me is constantly being able to overcome those challenges."
    Ms. Bazinet is a Project-Intake Manager, a position that she has grown into after holding multiple other positions at the home. In college she studied kinesiology, the scientific study of body movement.
    "I did not choose child welfare, but child welfare kind of chose me, especially when you take into consideration what I went to college for," she said. "I think I went to college to play sports and then I ended up at the children's home. I think my job has kept me here. I travel a long distance to get to work but I stay present in the north country because of my job. My family is here and my support network and I don't think I have even ever considered leaving."
    Working at the Children's Home of Jefferson County is demanding, but a labor of love, according to Ms. Bazinet. And she said while striving to help others, she has learned a great deal about herself, and the importance of being actively involved in the community.
    Again, she stresses, it's all about giving.
    "I have been given so many opportunities at the children's home just to grow professionally, and I think in turn it has made me see how much I can  impact and be part of the solution in another field," Ms. Bazinet said. "Knowing that I have been given all of these tools, I feel very fortunate of the career path that has been paved for me, and the opportunities given to me, even as a young leader. I've been given these great tools to go and make a difference in the community."
    Ms. Bazinet is a member of Executive Board of the Juvenile Detention Association of New York State, the Jefferson County Youth Advisory Board; Executive Committee of the North Country Community Cup Board; the Cornell Cooperative Extension Youth and Family Advisory Committee, and the Jefferson Leadership Institute Class of 2016.
    She said it is important for companies, government agencies and other organization to give young professionals both the encouragement and opportunities needed to grow and advance – keys she said to keeping people in the region.
    "I think helping young leaders to grow by giving them opportunities for advancement and opportunities to be consistently engaged and challenged is a key," Ms. Bazinet said. "I have personally found that is what has made me feel more successful, that's why I want to stay at the children's home. I feel I have grown tremendously, and I think when people feel good about what they do, that is how you are going to get them to stay."
    Outside of work and community involvement, Ms. Bazinet says she also knows the importance of being engaged with family and friends. In fact, she sometimes seeks advice from people not involved with work or civic organizations.
    Ms. Bazinet points to her fiancee as an example.
    "Although I don't ask for it often, I think Scott is likely to give me the best advice," she said. "He is very unbiased. He doesn't live in the world I live in, and our jobs are completely different. But if I am looking for an unbiased person to give me the best advice regarding the best way to go, he's the one. He's not going to sugar coat anything."
---
It's amazing what we learn about ourselves when we are put to life's test.
    For Jacquiline M. Bill, the supervisor of the St. Lawrence-Lewis Boards of Cooperative Education Services (BOCES) Applied Behavior Analysis Program, she has found that she doesn't "have a lot of quit."
    "I'm more driven than I thought I was," the 36-year-old Mrs. Bill said she learned about herself from the start of her 13-year-jounrney in the program. "I always knew I had good work ethic. I always liked to put in a lot of hours and feel like I was getting something out of it."
    The ABA program, which offers research based services for students with autism was an unexpected perfect fit for Mrs. Bill. She said she never aimed to work in the field of special education and now cannot imagine doing anything else.
    "I guess, philosophically, I always feel like there is something for all of us," Mrs. Bill said.
    She was originally certified in general education, which she said she thought was going to be the best thing ever.
    "Now I see the third grade classes and they are so overwhelming to me, 25 kids at a time. Give me one kid with a disability and we can work through that," Mrs. Bill said. "So I think that is where I fall philosophically. There is something for everybody and everything is not for everybody."
    Mrs. Bill joined the program in December 2005, six months after it started with five students and two classrooms. She worked as teaching assistant, a teacher, a board certified behavior analyst and now the program supervisor, helping the program grow to 87 students and 11 classrooms in Potsdam and Canton central schools.
    "I've worked, basically, in every capacity the program has to offer and I think that perspective is also important," Mrs. Bill said. "I think the responsible growth of that program is something that I have valued. I want it to maintain integrity."
    From the earliest years of her life, Mrs. Bill said it was the advice of her "nana" that paved a path for her. "Do what makes you happy." That simple sentiment she said still rings true for her but it also was enhanced by what she said was her already compassionate and empathetic nature, which drove her to work with children with autism.
    "It just clicked. It fit," Mrs. Bill said. "You grow with the children. You see them grow and develop and become independent, see them go out into the community and work with their parents and hear their success stories, as well as their challenges and to help them work through those challenges.
    But Mrs. Bill also has a streak of modesty, and, if given the opportunity, would remain behind the scenes.
    "I'm not a limelight kind of person," Mrs. Bill said. "I like good things to happen. I like to be behind the scenes of them. I think if things are happening for the greater good they are always going to come together and work out one way or the other."
    A driving force in both her work and her community, Mrs. Bill's husband, Casey L. Bill, described her in his nominating letter as "an extremely high functioning and successful individual who manages to keep and excellent balance between work, family and community, while excelling at each."
    Mrs. Bill volunteers in helping to organize events and fundraisers in her Rensselaer Falls community but said she didn't consider her involvement to be substantial; chalking it up to what being in a family and community is all about.
    She also attributes that attitude as something she improved upon from her mentor, former ABA Supervisor Joyce Trzaskos.
    "She was just a very a positive influence," Mrs. Bill said. "She led by example and that is something that I have carried from her, that it is important to lead by example."
---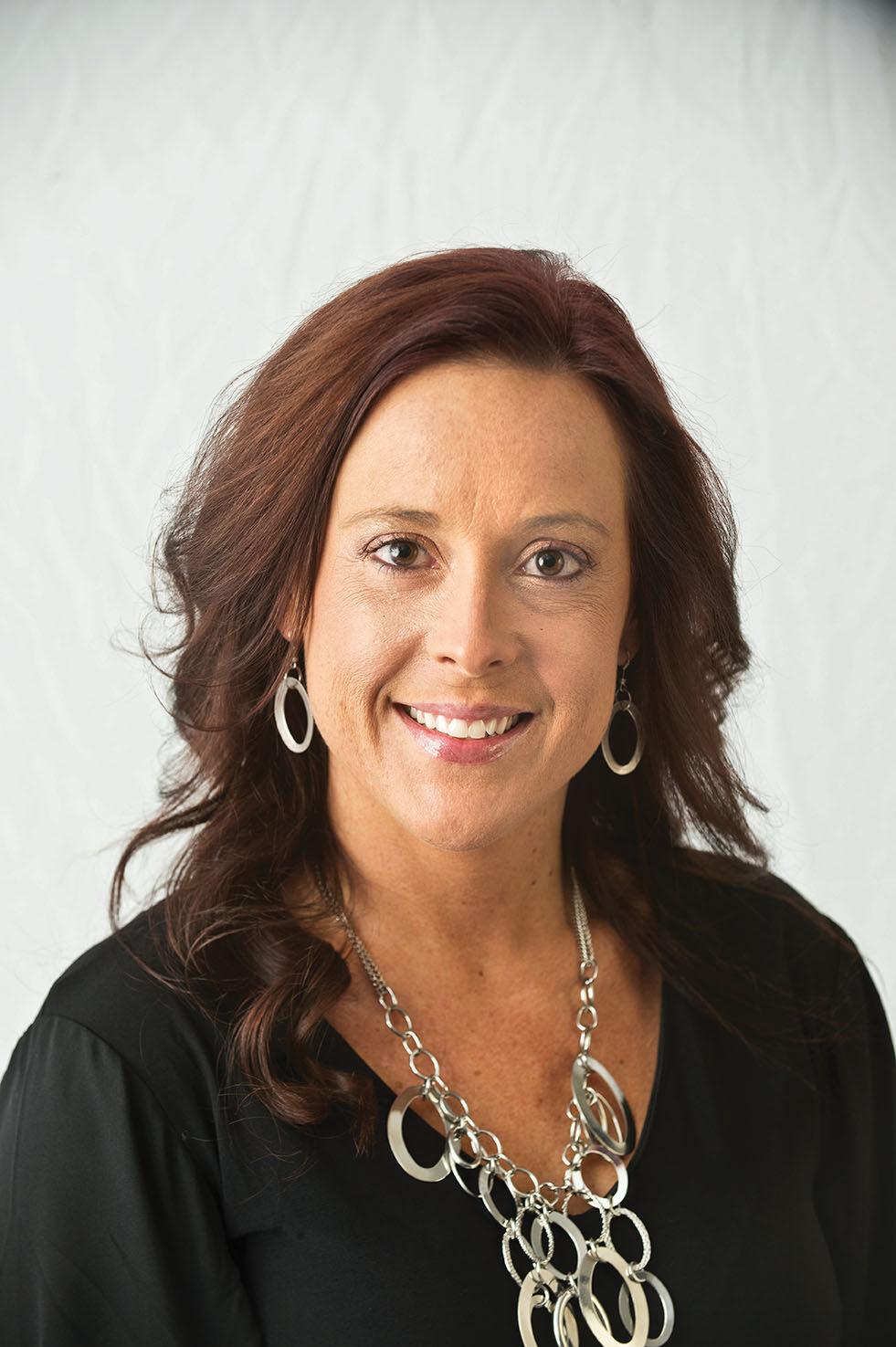 For as long as she can remember, Nichol A. Borland wanted to do something with her life in which she could help people.
    Ms. Borland, 34, knew early on that she wanted to pursue a career in social work.
    Initially, she was interested in alcohol and drug abuse counseling, but quickly found her calling when she was an intern at the Northern Adirondack Planned Parenthood in Plattsburgh. That's where she first worked with victims of sexual assault.
    For the past two years, Ms. Borland has worked as Fort Drum's Office of Sexual Harassment and Assault Response Prevention trainer, where she's been a victim advocate and an expert on post on sexual assault. In her work, she helps victims with counseling and provides a safe space to report incidents.
    "Nothing compares to assisting an individual at their worst possible time in their life," she said. "When I meet people, they're at their loneliest point and need to heal because they're broken."
    She knows she needs to do everything she can to help them get through it. Her colleagues say she's relentless.
    It's about helping people find their self-worth when they're at their lowest point, she said.
    Ms. Borland ensures sexual assault victims receive all the guidance and emotional support they need – during the entire time, from administrative, medical, investigative and legal procedures. And she makes sure victims know the process and what to expect from it.
    She also provides training for soldiers so they make responsible decisions involving sexual assault and harassment.
    Like anyone who succeeds in their field, Ms. Borland had mentors that helped her along the way. She's had three.
    Back in Sackets Harbor High School, math teacher Sandra Butler taught her that she could do anything she set her sights on. Ms. Borland didn't believe in herself. As a teen, she never felt that she gave her all.
    Mrs. Butler, who is married to Watertown Mayor Joseph M. Butler Jr., changed her attitude about herself.
    "She lit a fire under me," she said. "She didn't allow you to give up on yourself."
    As for her mentor in her career, Rory LaPage, her internship supervisor at Northern Adirondack Planned Parenthood in Plattsburgh, was instrumental in choosing her career path.
    She wanted to be an alcohol and drug counselor. But Ms. LaPage helped find her calling – it was helping women who were sexually assaulted and abused. It was a rape case that got to her.
    Helping people in hopeless situations is what she needed to do.
    "Rory told me to never lose that spark," she said.
    Besides her eight-year-old daughter Andria, her life is dedicated to helping others going through traumatic circumstances. It's obviously intensive work.
    Tarana Burke, the civil rights activist who was the original founder of the "Me Too" movement, has been inspiration.
    "You see all the lives she's changed," Ms. Borland said.
    The contentious Senate hearings over the sexual assault allegations against Judge Brett Kavanaugh divided the nation. But it also had an impact closer to home.
    Several women she knows told her about how they were sexually assaulted 30 or 40 years ago, she said.
    It might be alarming, but she believes as many as 95 percent of all people know someone who was sexually assaulted.
    "You have to stand up and say what's going on is not ok," she said.
    Before settling on a career, Ms. Borland lived in many different places, including New York City and North Carolina. But there was something about the place where she grew up that drove her back to live.
    Along the way, she's been honored for her work as an advocate. In 2010, she received the Garrison Commander On The Spot Ward and Commander's Award for Civilian Services five years later.
    She hopes she's made a difference. "Success is not measured by dollar signs," she said, "But the lives you've changed."
---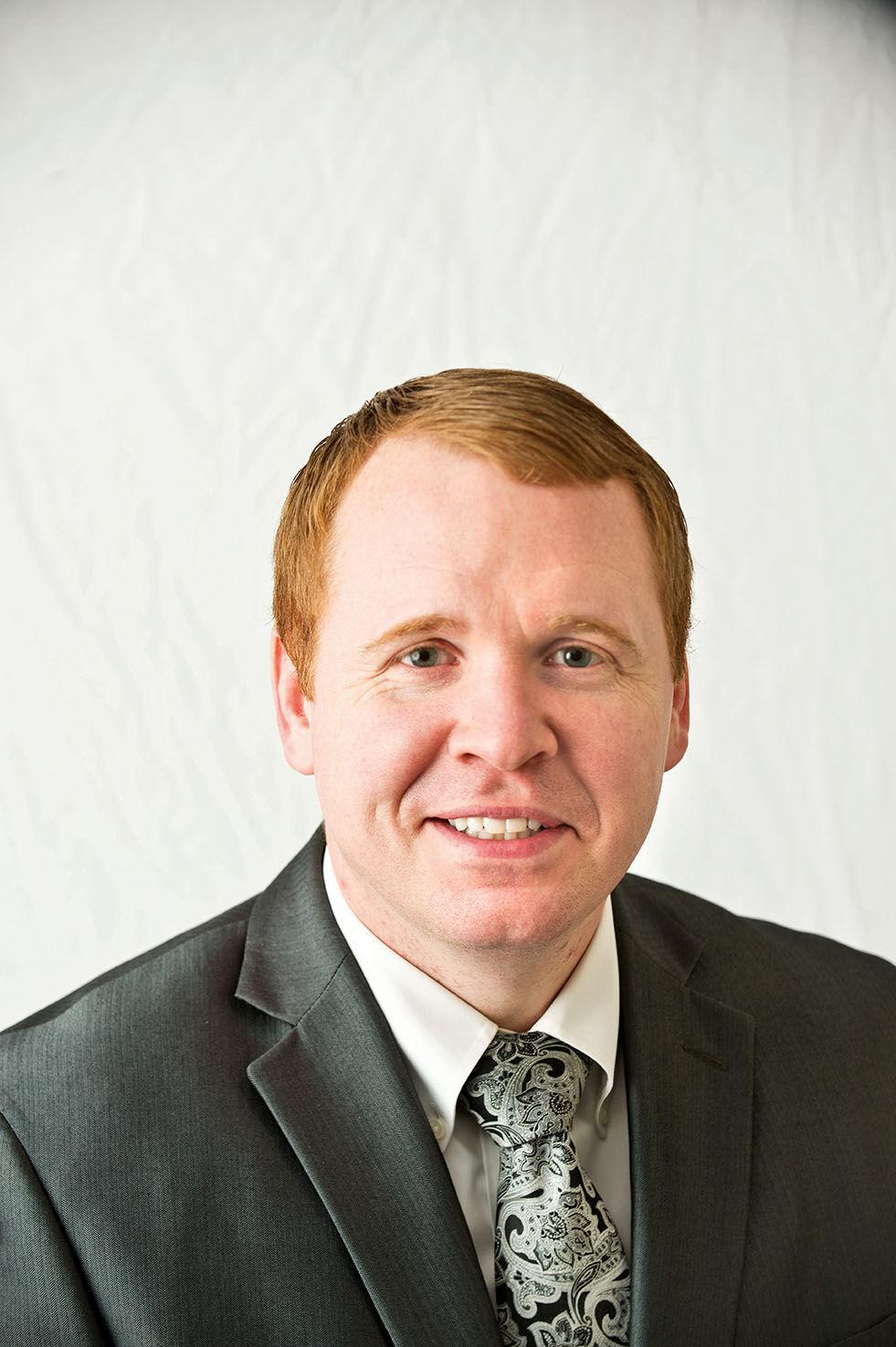 Justin Brotherton knew he wanted to be a lawyer from the start.
    "I've always found it to be very interesting, from a very, very young age," he said. "My mom has somewhere an essay from, like, elementary school where I wanted to be a lawyer."
    Mr. Brotherton started his Watertown solo practice less than a year after starting his career with Carter Ramseier & Holcombe, leaving to focus on family law.
    "I started doing it and I really enjoyed it," he said. "Sometimes you help somebody through the worst points in their lives."
    Starting off in a temporary office in the bottom of the duplex he was living in with his wife Lindsey, Mr. Brotherton has built successful and busy practice over the past seven years. He has some support staff, but remains the only attorney in his office  – now in the Key Bank building on Washington Street.
    "A lot of it is early mornings and late evenings," Mr. Brotherton said.
    Mr. Brotherton credits his parents with his work ethic.
    "Growing up my parents were probably my biggest fans," he said. "They were really the ones who taught me you got to put in the hard work if you want to be successful."
    He also credits his wife for being able to do what he does, including take care of their three year old son Jace and one year old twins, Ryker and Rowan.
    "She's great, she's like the backbone of it," Mr. Brotherton said. "She maintains the sanity in the house."
    These family connections have been important for Mr. Brotherton from the start, and helped keep him tied to the local community.
    Out of high school he joined the National Guard and spent a few months in New York City after 9/11, providing security for federal buildings. After a year at Jefferson Community College, he transferred to Flagler College in St. Augustine, Florida, for his undergraduate education, then Roger Williams University School of Law in Rhode Island for his law degree. He always knew, however, that he wanted to end up back in the north country.
    "My family and friends are from here, this is where I was born and raised," he said. "I love the north country, think its beautiful place, I love the four seasons, I love hunting, fishing, outdoor activities."
    Whenever he is not working, Mr. Brotherton is spending time with his wife and sons, whether going to bounce houses or on four wheeler rides.
    "We try to do as many family outings as possible, and my three year old is at a really fun age and the twins are walking around now," he said. "So everyone's a little more user friendly."
    When they get a little older, Mr. Brotherton looks forward to taking them out hunting and fishing as well.
    "(Jace) likes the hunting shows, he knows what's a big buck and what's a smaller one," Mr. Brotherton said.
    But Mr. Brotherton does not have much spare time. In addition to his practice, he is also one of two town justices for the Town of Brownville, where he lives.
    "I just feel like the legal system plays such a crucial role in people's lives, the more active I could be in it the better," he said. "I think it's important that people have, I guess if you want to call it a good experience with the judicial system."
    He also has an active role in the local legal community. He is in his third year serving as president of the Jefferson County Bar Association, before that he was vice president. Someday he might try to move into a larger judicial role.
    "I eventually would love to be a full time judge in the family court setting or the Supreme Court setting," he said.
    For now, though, he is focused on helping his clients negotiate the complicated waters of family law.
    "I think one of the big misconceptions of everybody is that lawyers are just out … to make money and they don't care about their clients," he said. "At least here, I care about my clients and their outcome and taking care of them."
---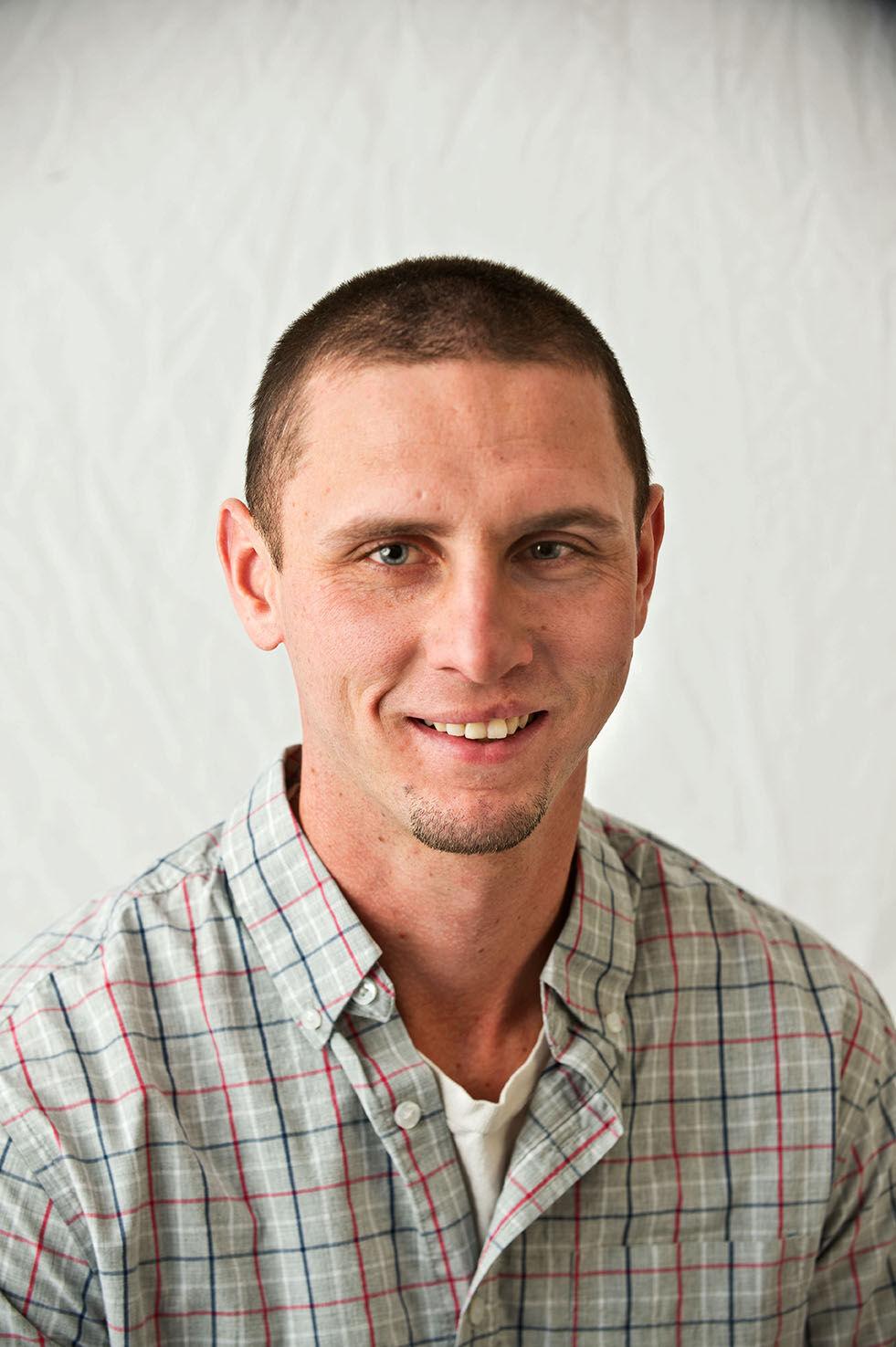 Growing up Brian Buell never thought he would pursue a career in agriculture but David Gracey, a farmer for whom he worked through high school and college, changed his thinking.  After embarking on a path to an electrical career – studying electrical construction at SUNY Alfred and working a summer in the field, Mr. Buell learned it wasn't for him.
    "It wasn't what I thought it was," he said. "I didn't like electrical industry."
    During his summer working as an electrician, he worked on Mr. Gracey's farm.
     "David Gracey was the guy who made ag fun and the one who vicariously kept me interested and showed me my own love for dairy," said Mr. Buell.
    After working different jobs in the dairy industry and hoof-trimming part time,  he decide to "jump in head first" and start his own business.
    It is essential for a cow's health to keep its feet in proper shape. Due to cattle being in barns so much of the time, the hoofs are not naturally trimmed. Without trimming, the cow cannot walk properly.
    The self-employed hoof-trimmer decided to remain in the north country  to be near his family and his roots.
    His profession excites him because it is never the same.
    "Every day is different with new challenges," said the owner of Brian Buell Hoof Trimming. "Every day is a new opportunity to learn, grow and help something, someone or an animal."
    Helping others,  he serves as assistant chief for the New Bremen Fire Department.
    "Being involved in the community is something I really enjoy," said Mr. Buell, noting he especially enjoys his work with the volunteer fire department.  "You are generally helping someone at their most needed time while being accompanied by great people."
    In addition he participates with the New York chapter of Operation Second Chance.
    "I help out by taking wounded veterans hunting," he said. "I love hunting and fishing but taking a veteran is always more enjoyable than going for myself."
    His grandfather, Richard Campany, gave Mr. Buell the best advise which he has incorporated into his business.
    "He used to say an hour in the morning is better than two in the afternoon," said the Beaver River Central School graduate. "I've had customers that told me not to show up before 8 and I start showing up at 7, then 6:30, then 6.  The farmers hated seeing me show up and wait so they help me get started earlier.  By showing up early I get my work done earlier allowing me more time in the afternoon to start my maple business. So I guess you could say by getting that extra hour in the morning has sort of allowed me to start a second business. "
    Overall, he credits his wife, Cassandra, with steering him in the right direction.
    "Three years ago we started a maple syrup business called Silver Sap Maple," he said. "If not for her advice we would definitely be homeless and broke. I want to be wide open with everything and can talk myself into anything and she usually brings me back to earth."
    Mr. Buell said people would be surprised how successful the maple business has been in such a short time.
    "We are currently over a 1,000 taps on high vacuum," said the maple producer.  "This year we have progressed into a reverse osmosis machine to save time and be more efficient. Our near future goal is to have 2,000 to 3,000 taps."
    He noted the thing he has learned about himself on his life's journey is, "How lucky I am to have the wife I have. "
    He said there is no one he would want to trade places with.
    "I'm lucky and successful because I have surrounded myself with the best people so I wouldn't need to trade places with anyone," he said.
    That success has come with a price.
    "I've sacrificed time with family and friends," said the business owner.
    In order to keep more young people in the north country Mr. Buell feels something needs to done with taxes.
    "It almost makes it not worth being self-employed," he said. "It's just one more battle that small businesses like me face. "
---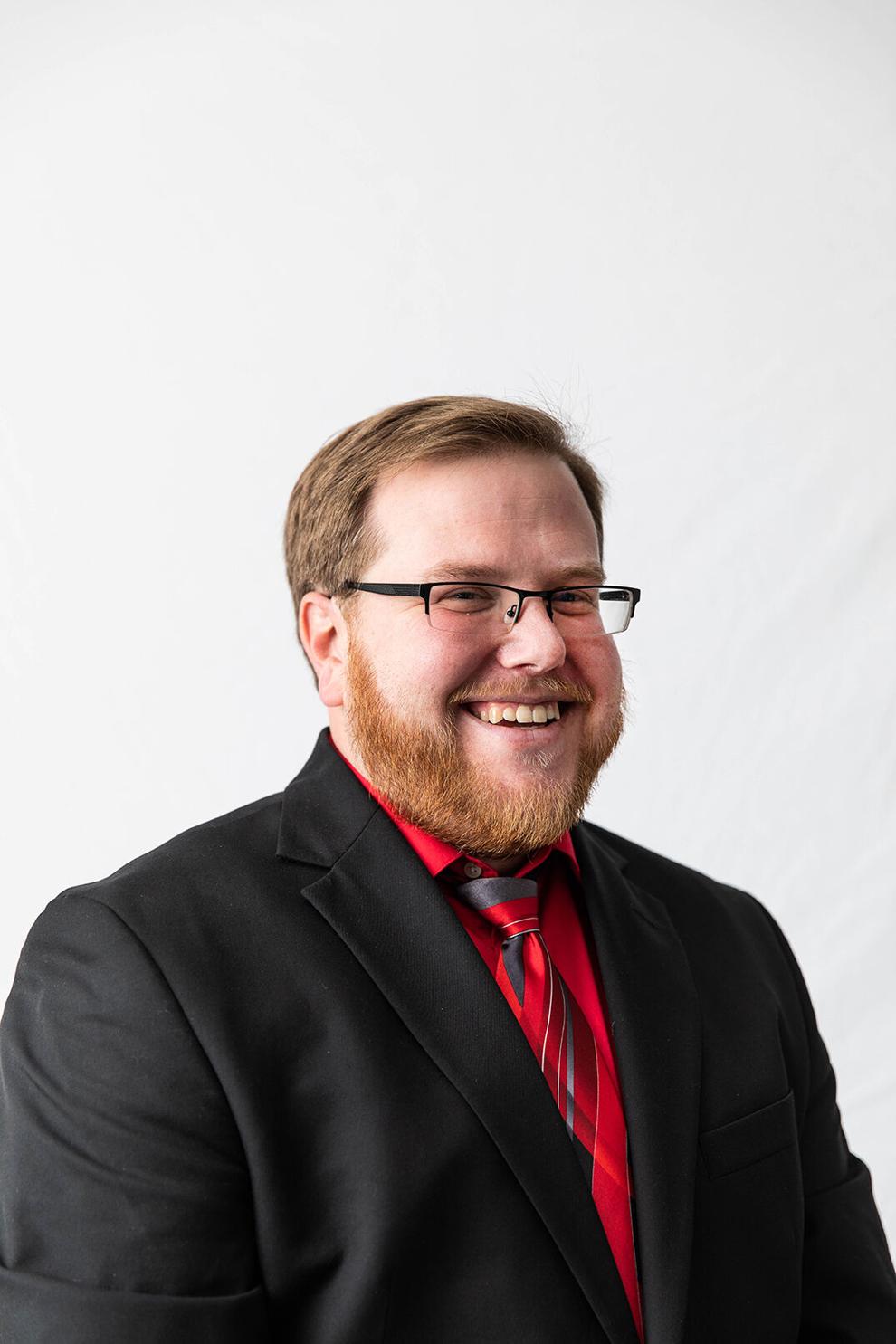 At the age of 33, Jonathan Cole has already succeeded at a number of things most people take a lifetime to accomplish.
         Already a seasoned politician, Mr. Cole has been an Antwerp village trustee for 12 years – the last six as deputy mayor. He is also the president of the Watertown Lyric Theater and an emergency medical technician for rescue squads in Indian River and in Antwerp, where he is also a captain with the volunteer fire department. If that weren't enough, he is on the Operation Restore Antwerp Committee, a community action group.
    And we haven't even gotten to his day job: Mr. Cole is EMS programs assistant for the Fort Drum Regional Health Planning Organization's North Country EMS Program Agency.
"Emergency services, I'm very passionate about that," he said. "We provide regional oversight to the ambulances in the tri-county region of Jefferson, Lewis and St. Lawrence counties. And we make sure that they're meeting their deliverables for the state and things along that line."
Born and raised in Antwerp, where he still resides, Mr. Cole is someone who clearly understands the value of hard work and commitment. Despite being upset as a kid about how much his father worked, Mr. Cole came to the realization as an adult that his father had been modeling great behavior.
    While Mr. Cole said he has "quite a few" mentors in his life, he cites two at the forefront.
    "My father, first and foremost," he said, "and my mother. She had extreme medical issues when I was younger and she just pushed through. And it was what it was and you dealt with it. We moved on and we grew as a family. My grandparents, my Grandma and Grandpa Cole on my dad's side and my Grandfather Haymond on my mother's side have always been just beacons of support for me."
    Mr. Cole comes by his bent for politics honestly: His Grandfather Haymond was mayor of the village of Antwerp for 29 years.
    "To me it's about giving back," he said. "It's all about the idea of leaving a place better than you found it."
    As a village trustee since age 21, Mr. Cole's commitment to his hometown is clear – and he is not reluctant to speak out when warranted.
    "I am quiet the first couple times I'm at a meeting and that's just because I read a room, I learn how I can be around the people," he explained. "Once I've figured that out, I don't hold my tongue anymore."
    "I think part of the reason why I am the way I am is the way I was brought up. And it was one of those situations of 'it is what it is,'" he explained. "Being mad or being upset about it isn't going to change the fact that it happened. You've just got to find the silver lining and push through it."
    Another of Mr. Cole's passions is music and theater.
"I started with Watertown Lyric Theater in 2010," he said. "I have been involved on one way, shape or form in every production that they have done, either on stage, in the orchestra, conducting the orchestra, doing the bookkeeping, just wherever the void is, that's where I go."
Mr. Cole recognizes the value of the arts to a community.
"It just improves the quality of life," he said. "A lot of the people up here, they can't financially go to New York and see shows. … But to be able to do something here in the local community that is on a par with what you would see in Syracuse in a touring show and sometimes even on a par with what you'd see in New York on Broadway; to bring that experience to people up here who otherwise might not be able to get that experience, to get that culture, is really rewarding."
    Above all, Mr. Cole well understands that to accomplish anything of value, it takes more than one person.
    "I've found that one of the real keys to success," he said, "is you build a team of people around you that are workers and aren't afraid to get their hands dirty and will follow through."
---
Some people know exactly what they want to be from a young age and never waiver from that path.
    Others, like Brittany Burres-Davis, have a deeper sense not of a singular occupation, but of purpose.
    "Growing up and through high school and throughout college, I didn't have any idea what career path I wanted to take but I had always said I want to have an impact on my community… I want to be involved and help enhance and help be the change," said Mrs. Davis.
    She pauses thoughtfully before giving answers, only allowing her hidden shyness to peak through occasionally with a rueful grin and a downward glance.
    Mrs. Davis often refers to the winding, bumpy, potholed path that brought her the unforeseen opportunity to fulfill her purpose as the Marketing & Communications Specialist for Lewis County Economic Development.
    Ultimately, it was her passion for swimming that got Mrs. Davis around some of those potholes.
    A competitive swimmer through high school and college, and a coach since graduate school, Mrs. Davis met Erik J. Virkler, Executive Director of Lewis County Economic Development and Industrial Development Association, when she was managing a community swimming pool.
    While Mr. Virkler embodies the definition of a mentor, Mrs. Davis, who is all about coaches, thinks of him as her "work coach." When he contacted her about joining his team to promote the new brand his organization had developed, Naturally Lewis, she accepted the challenge.
    "I never would have thought I would be in economic development, never in a million years," explained Mrs. Davis, "But now, because community development is such a big part of economic development, it's my job to… really promote everything good that we have here."
    The approach for attracting new economic players through Naturally Lewis emphasizes Lewis County's leadership in green technology, the natural, outdoorsy lifestyle and its rural, agricultural roots.
    Mrs. Davis, the first person in her position, is using everything she has learned in other jobs and places to create a plan that will make Naturally Lewis a well-known brand and help her county grow.
    While Mrs. Davis was living in Colorado, she realized it was really "the Adirondacks on steroids." Everything Colorado offered she knew she could find here: natural beauty, outdoor sport, charming villages, history and more.
    "I simply just love Lewis County," said Mrs. Davis, "And going away, realizing how great it really is here, inspired me to really bring out the strengths of our community."
    Because of her experiences, Mrs. Davis' advice to young people in the area is, "Go, see the world. Go have different experiences, go learn something new then take those things that you've learned and bring them back here because it's always good to have those fresh ideas to help build on your communities."
    Mrs. Davis also strives through organizations like the Leadership Academy and the Emerging Professionals Planning Board to help small business owners and potential community leaders to increase their skills and network with other people that can help them further their efforts.
    Growing up on a dairy farm, watching "the hardest worker ever," her father, and other family members struggle over the years, instilled in Mrs. Davis not just a strong work ethic but an early understanding that life would present obstacles and require tenacity.
    Mrs. Davis feels that those realities are lost when newly successful businesses are only shown in the media as they become successful, the long years, hardships and hard work that got them there omitted, making it seem much easier than it actually is.
    Through her work with small businesses, she shines light on what it really takes to get to that level and encourages people through hard times, connecting them with the people and programs that can help get their businesses back on track.
    When asked if her winding road to fulfill her true purpose has come into a straightaway, Mrs. Davis said, "I am definitely where I need to be right now. Whether or not I stay in economic development forever, being involved with my community and working with people and inspiring people to be the change and do good things, that's where I want to be."
---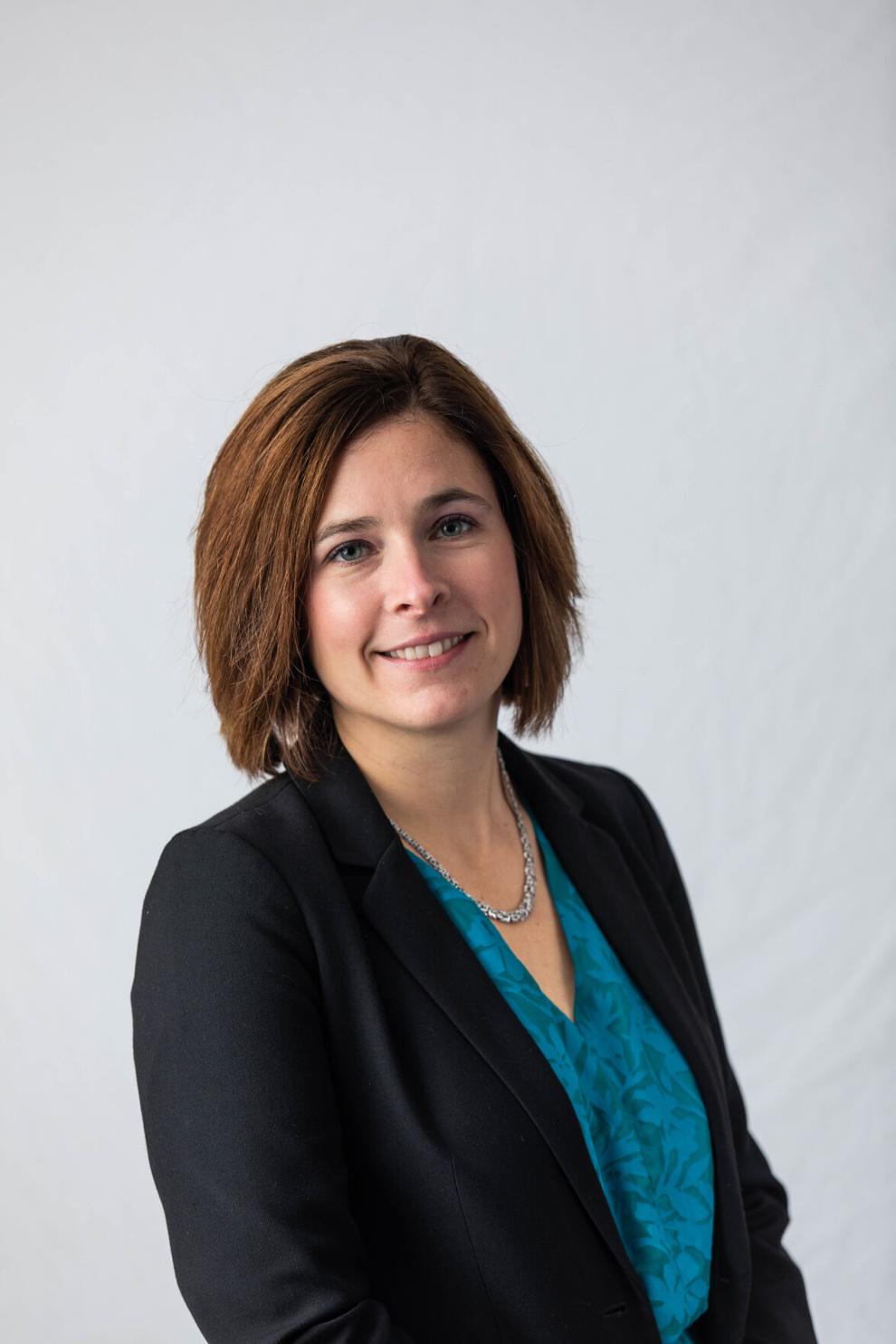 You might call Erin Draper a trailblazer. In fact, you should. Throughout her life she has built and created where none have before. Draper now runs Clarkson University's Ignite, a program that did not exist until she and a few others started it, but her life consists of towers she's built. Towers of friendships, programs and businesses.
    "My mother had a Ralph Waldo Emerson quote hanging above the kitchen sink, and it was, 'do not go where the path may lead, go instead where there is no path and leave a trail.' And I read that every day of my childhood, probably multiple times a day, and it sort of just has become who I am. After the first position that I took at Clarkson that I was hired here for, no position really existed until I was in it," Draper said
    In high school she was a part of Key Club, a volunteer organization that hosted fundraisers like pancake breakfasts, and organized highway cleanups. In elementary school she volunteered as a candy striper in Watertown. For Draper, staying active in her community has kept her going. It's what keeps her feeling alive and active.
    "I draw inspiration  from the ability to just help people or make a positive impact on their lives, whether it's my family or the students we're working with, business owners of the community, or the organizations I've been involved with," Draper said.
     For Draper, the constant stream of new challenges are exciting and refreshing. She is thrilled when she builds another metaphorical tower, reaches another milestone or accomplishes another goal that benefits the community, she feels energized.
    "I'm not on the board anymore but I was on the board of the North Country Children's Museum, and I helped get them started, got us to the point where we purchased the building in Potsdam. So being able to see tangible benefits from the work that I'm doing is something that gets me up in the morning," Draper said.
    But the feeling doesn't last. When she finishes one project she must move on to the next. Every day is a new challenge.  For Draper, success is wonderfully unobtainable, at least it should be.
    "I think success is a continuous process. I have a quote that says, 'give me success or eternal pursuit, and I will take the pursuit,'" Draper said.
    Look at her life, however, and the word success lingers near the tongue. Draper heads a program at Clarkson University, Clarkson Ignite, that introduces  students, professors and businesses owners to people across a variety of fields. The purpose is to build ideas with the knowledge offered by people from various disciplines. As managing director of Clarkson Ignite, Draper oversees the program and makes sure its coasting gently. The program is not far off from work she has done in the past.
    Draper was the first business major to join a Student Projects for Engineering Experience & Design (SPEED) team.
    "I try not to let barriers stand in my way. I was interested in what the engineers were doing and I thought I could bring a skill set to their team to make it better to teach them, help them with how they presented their project," Draper said.
    Those who now participate in Clarkson Ignite improve each other's work by offering lessons and tips to others whom might not have even considered the advice, as it's not a part of their background. In a sense, Draper offers students, staff and locals the opportunity to do as she chose to do in the past, to blaze their own trail.
    For Draper, the opportunity to see others grow is great. She finds, however, that for north country to continue to draw in young professionals like herself, there needs to be better and more child-care infrastructure. She believes the north country is a great place to raise a child — its one of the reasons she returned to the north country — but there needs to more options for parents.
    "I say it takes a village to raise a child, and I find that's true," Draper said.
---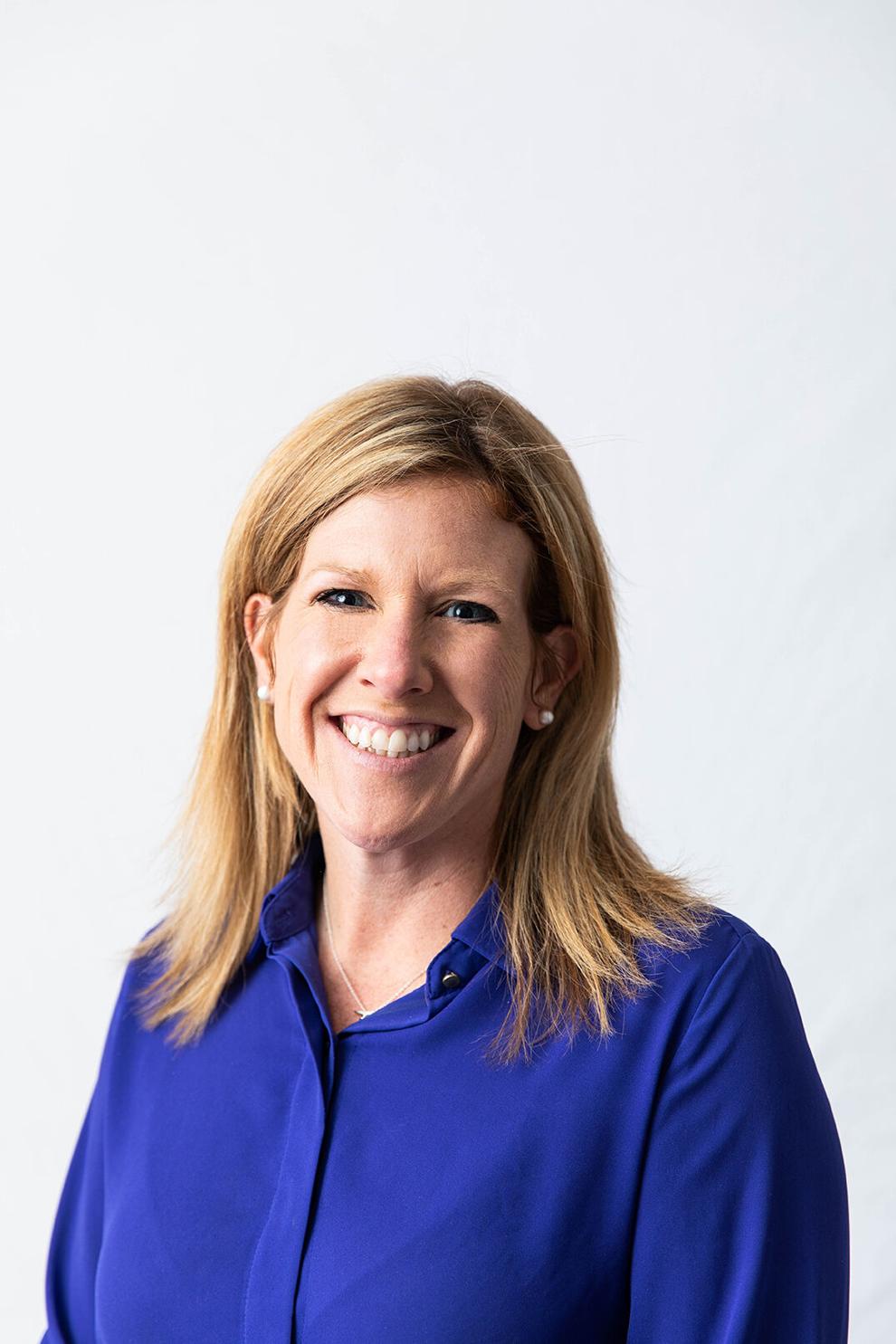 "The greatness of a community is most accurately measured by the compassionate actions of its members." – Coretta Scott King
For Meredith Fox, the above quotes rings loud and clear to her each and every day as she lives and works in a community where it is the success of others that drives her to her own.
    In the small, but developing community of Clayton, Mrs. Fox is making a difference not only in her work at Watertown Savings Bank where she helps small businesses get off the ground and begin their own path to success, but also with the volunteering for families and friends that she calls neighbors, who have children interested in being on a team and developing their own leadership skills both on the field and off.
    Like many young professionals from the north country, Mrs. Fox had left the area to gain experience. She was living in Washington D.C., where she became very active in volunteer groups and fundraisers.
    "A lot of my girlfriends were involved with a lot of different things, it's the nonprofit capital of the world," she said. "There was a plethora of different things that you could do every night. You could go to galas almost every night, which isn't my thing, but volunteerism really started there. It was really when I got myself involved and put my neck out there to see what was out there and to become active."
    It was while she was there that she learned that her father was suffering from heart health issues, and the decision to move home to be closer to him and family was clear.
    "I was living in Syracuse for about a year, working with the Syracuse Media Group, and that's when I met my husband," she said.  "It just was good timing that Watertown Savings Bank was looking for a sales person. So I went through the interview process and during that time my dad passed away. It worked out that I was home and met Mike and I feel fortunate that that is why I am here now."
    But her story isn't about her return to home; it started early when her father inspired her with his own leadership and volunteerism.
    "He always said, 'It's really important to take pride in everything that you do,' and it is really important to me that you have a passion in life, that's what gets you through things.
    Her father shared her love for sports, community and success. She is admittedly a very competitive person and says that has gotten her to where she is today.
    "A lot of it I think is internal, me trying to do the best that I can. But I also love working with small businesses, and what inspires me is watching them succeed with the help of, whether it be with Watertown Savings Bank or whatever it might be, it's just very inspirational to watch them thrive and grow," she said.
    And that is exactly the same attitude she takes to the field where she, in her father's memory, has brought the sport of lacrosse to the fields of the Thousand Islands Central School District.
    Working with the Sports Youth Commission, which she says is the "best organization ever," Mrs. Fox has grown the youth activity from just forty kids in a field to a program that has over eighty youth, from kindergarten through sixth grade and a modified and varsity team at the high school.
    But she doesn't take all the credit herself, again speaking of the community in which drives her to follow her passions and lead by example.
    "People just embraced it and I can't say that I did it on my own. Vic Natali has taken the reins with the younger kids which we couldn't have that without him and Kenny Steblin and a whole bunch of people in our community, all backed by the youth commission. Without them none of this would be possible," she said.
    Mrs. Fox speaks the same about her career at Watertown Savings Bank; the sense of community there and the support of her leadership team she considers family as well. She says she would never be successful if it wasn't for the bank also being as community minded as she is.
    "I couldn't do the things that I have accomplished or want to accomplish if it wasn't for a leadership team that has supported me from day one; that didn't say to me, 'You have a lacrosse practice at 4:30, it's ok to leave at 4 to get there on time,' because they know it is for the community," she said.
    It's clear that Mrs. Fox has found her niche – community. And by surrounding herself professionally and personally with her community her successes are endless as she continues to inspire others through selfless dedication.
    "I always try to push people to push themselves," she said. "Do not be scared to put yourself out there because you are young and you don't have the same responsibilities you will have when you get older. I just really feel like taking chances is a huge thing, don't be afraid to put yourself out there."
---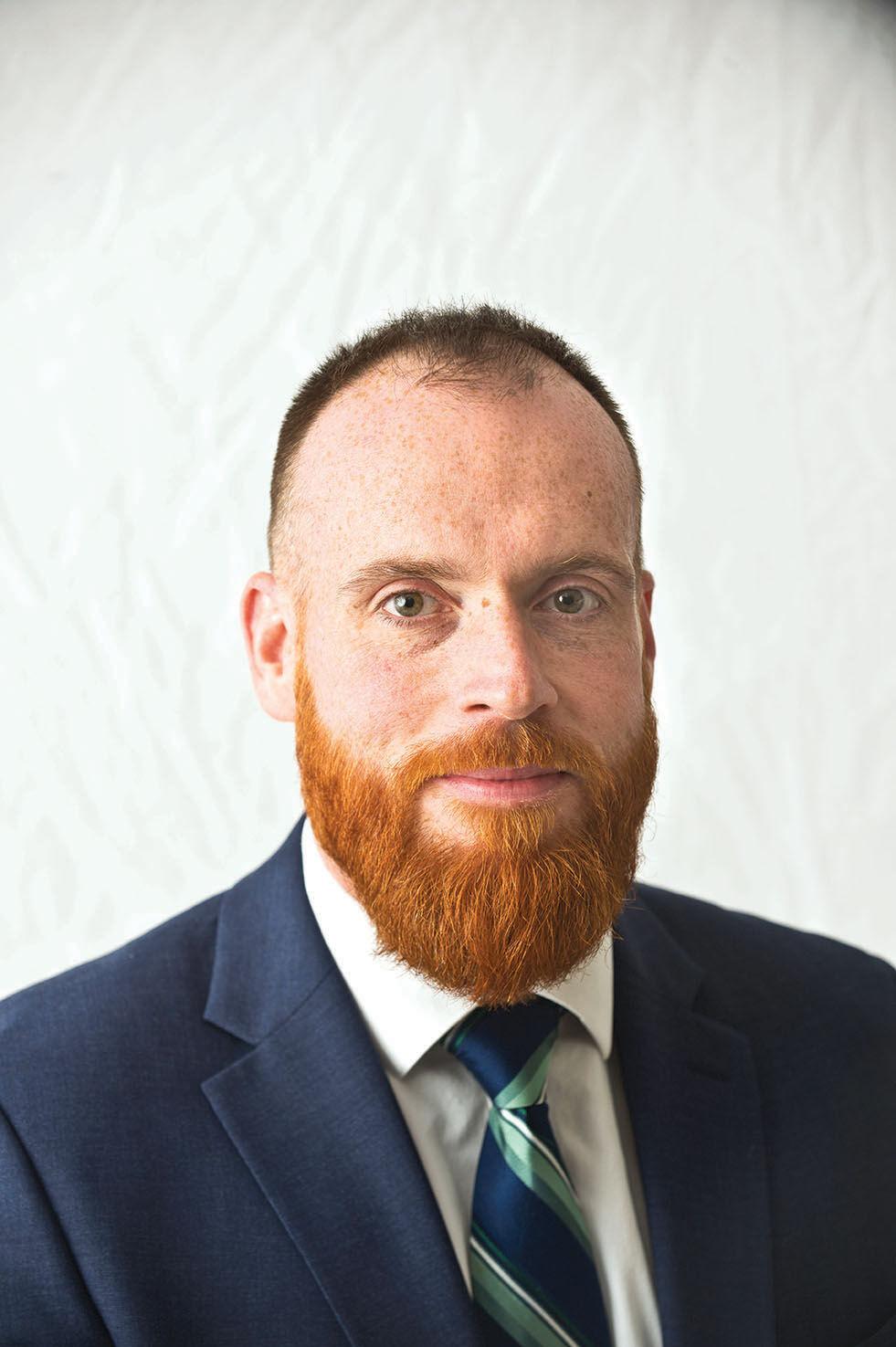 An early riser, Stephen Hunt likes to get a head start on each day, be it for work or otherwise. "I think it's easier to get things accomplished early in the morning while the rest of the world is asleep." As Regional Director for Empire State Development and Executive Director of the North Country Regional Economic Development Council, Mr. Hunt often has reason to get out of bed and get going.
    Through his positions, Mr. Hunt, 38, is heavily involved in maintaining and developing the area in which he lives and works. His roles are in helping set the framework for the future of the north country. Mr. Hunt says he has a perfect fit for his profession.
    "I'm blessed to have a job that allows me to give back to my community every single day," he said. "It's exciting to be part of a Renaissance in the region."
     That "Renaissance" includes his helping in the Downtown Revitalization Initiative that Watertown was awarded from New York state in 2017. It's a multifaceted project with a $10 million budget geared toward bettering the city's downtown area. There will be several projects with varying scopes of magnitude. Hunt says when they're all completed, the Initiative will have a "transformational" impact on Watertown and the surrounding area.
    Then there is the other side of Mr. Hunt, where he spends his busy off-hours by helping out through different volunteer positions. There isn't much time for sleep, what with Mr. Hunt being a board member for the Watertown Local Development Corp., the Development Authority of the North Country, Advantage Watertown and several other groups. That also includes serving in the town of Lyme, where he, his wife Ayesha and three children reside. Mr. Hunt is currently the vice president of the Lyme Community Foundation, an organization with a goal to enhance and support the town of Lyme and the villages within. Every year, the Foundation hosts Halloween-based haunted houses, holiday tours and other programs in art and music.
    The Watertown native's roots run deep, which is why he takes his work and his time volunteering to heart. "I grew up in the same north-side neighborhood where six generations of my family have settled. I'm very proud of that."
    There is a palpable passion emanating from Mr. Hunt, who strives to do as much as he can for the area. All of which can be summed up by his simple, yet profound philosophy. "I want to be part of the solution," he said. Mr. Hunt, through various avenues, wants to fix whatever might be ailing municipalities while also helping ready them for the future.
    About five years ago, Mr. Hunt, a graduate of the University at Albany and former deputy chief of staff for north country Congressman Bill Owens, also set out to find a solution for the winter doldrums. It's an infliction that causes someone to be the least bit apprehensive when the snow starts flying. For a something of a cure, Mr. Hunt started the Snowtown Film Festival in Watertown in 2015 as way to get people out and about on a cold January night.
    With its "flannel-casual red carpet," the popular and unique event has blossomed into a weekend-long celebration of movies that focus on the winter season and embody the "North Country spirit." Through the course of two days each year, films are shown at the Dulles State Office Building, and there are also panel discussions and even awards given out. Mr. Hunt, ever altruistic, said that his desire to help create the festival was born out of his being a movie buff. Plus, he "wanted to embrace winter rather than complain about it." And with community-wide support, the Snowtown Film Festival is preparing for its fifth year of operation.
      It's that sense of community that drives Mr. Hunt in all of his professional and charitable aspirations. "I love the north country. I love its history, its natural assets, and its way of life," he said.
---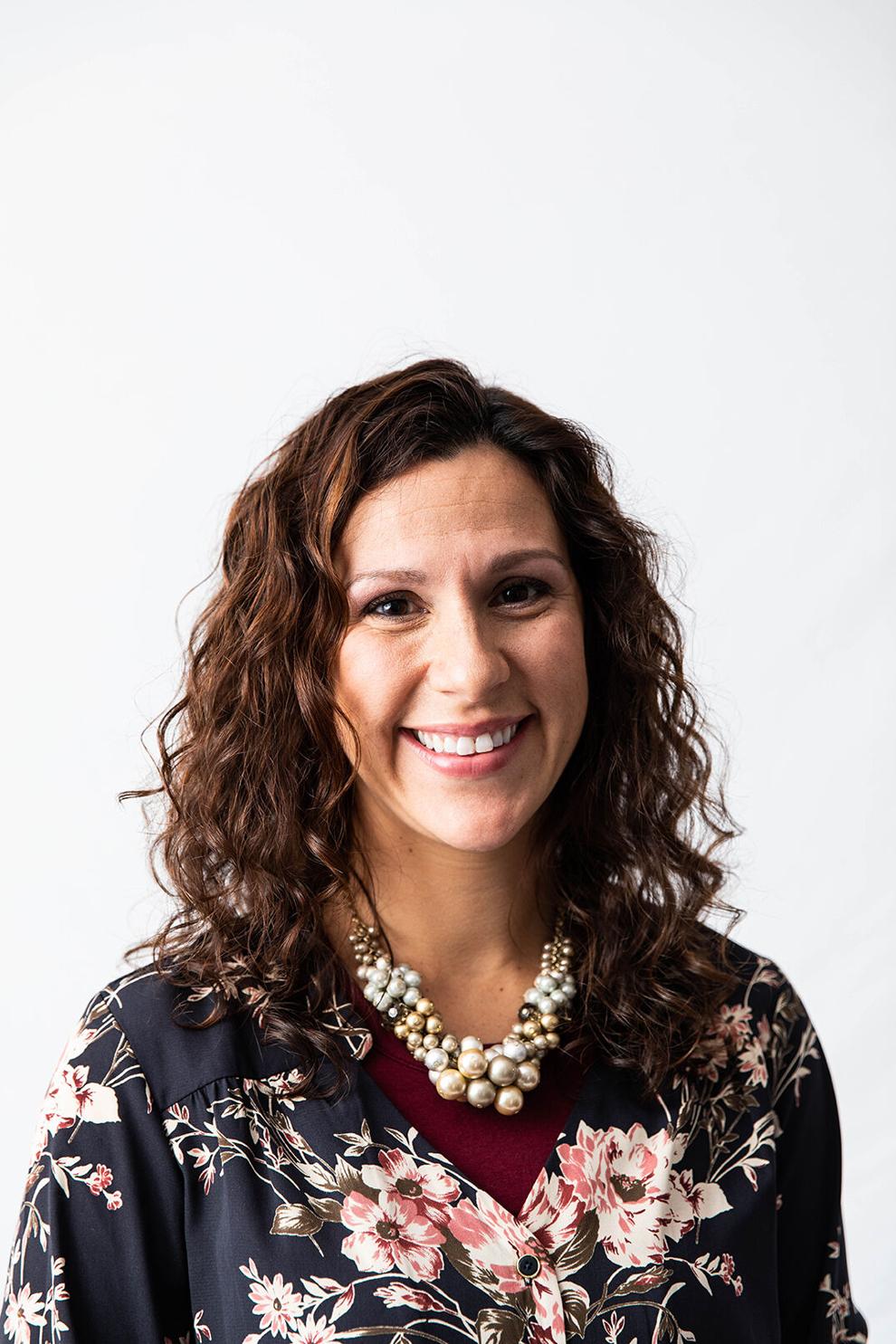 One of the most rewarding things about her position as Development Manager for the Children's Miracle Network of Northern New York is "watching children beat the odds time and time again, and knowing I can play a small part in making a difference in a child's life," said Kristin LaClair.
    The Children's Miracle Network at Samaritan Medical Center provides financial and other types of assistance to families in Jefferson, Lewis and St. Lawrence counties. Samaritan is part of a nationwide network of Children's Miracle Network Hospitals helping parents cover the cost of care and medical-related expenses that are not fully covered by their insurance, such as travel, and the purchase of specialized equipment. 
     The organization also raises funds to purchase critical pediatric equipment for various departments within the hospital, including the pediatric unit, emergency department and neonatal intensive care unit.
   Since she started in her position more than two years ago, Mrs. LaClair, 36, has helped double the number of families served by the program, according to one of the award nominators. 
     "The sponsors, donors and families she works with support the program at record levels," wrote Beth Fipps, vice president, Samaritan Foundation and Community Services. "Kristin is very highly regarded by the leadership at Samaritan, the CMN allocations committee, and her co-workers."
    For Mrs. LaClair, the personal triumphs of the children served by the CMN program are the most rewarding. "I have witnessed children who were told they may never walk take their first steps, and I have witnessed children recover from surgeries that most people will never have to experience," she said. "I have witnessed children beat cancer."
     "My position with Children's Miracle Network has shown me that miracles do happen," Mrs. LaClair said. "I want to be sure that the child of every family I work with has a fighting chance of beating the odds."
    She feels a connection with many of the families she helps through CMN because of the premature birth of one of her own children. Her daughter was born at Samaritan Medical Center at 28 weeks gestation, and was immediately transported to St. Joseph's Hospital in Syracuse, where she remained for nearly two months undergoing testing and observation.
     Although at the time her family was offered assistance through CMN, they were not in need of it. However, the family appreciated knowing that the CMN was there to help.
   "I have a beautiful daughter who is now 14 years old, and she is going to change the world with her love and kindness for others," said Mrs. LaClair, who also has a 7-year-old son. "Although my daughter has her challenges, she is happy and healthy and makes our family whole."
    That experience has helped her to connect with many of the parents served through the CMN program. "I know what it feels like to not know what the future holds for your child," she said. "I am fortunate enough now to be in a position to help these families –  to join them on their journey with CMN and offer them a sense of hope that things will get better, and we will get through this together."
   The children and their families served by CMN are a great inspiration, because "they treat every day as a gift, and don't take a single moment for granted; they know first-hand life can change in a second," Mrs. LaClair added.
     "There is nothing I love more than bringing our families and children together to celebrate how special they are," she said. "To simply watch the kids have fun and forget even for a minute the struggles they are faced with every day – that is the best reward."
     Mrs. LaClair is also an active community volunteer. She has given her time to a variety of nonprofit organizations, including New Day Children's Center, Jefferson County SPCA, Northern New York Community Foundation, and the United Way of Northern New York.
    She has particularly valued "creating relationships and learning from other leaders and organizations in our community, and knowing that when we work together, we are able to make our community better each day," she said.
     Mrs. LaClair also organizes a community volunteer project each time her family gathers for an annual reunion. One of those recent projects was volunteering to help the SPCA by painting and repairing fences and gates, and spending time caring for the animals.
     "From my grandparents to my parents, giving back and helping others is all I have ever known," she said. "I hope to instill these same values in my children."
---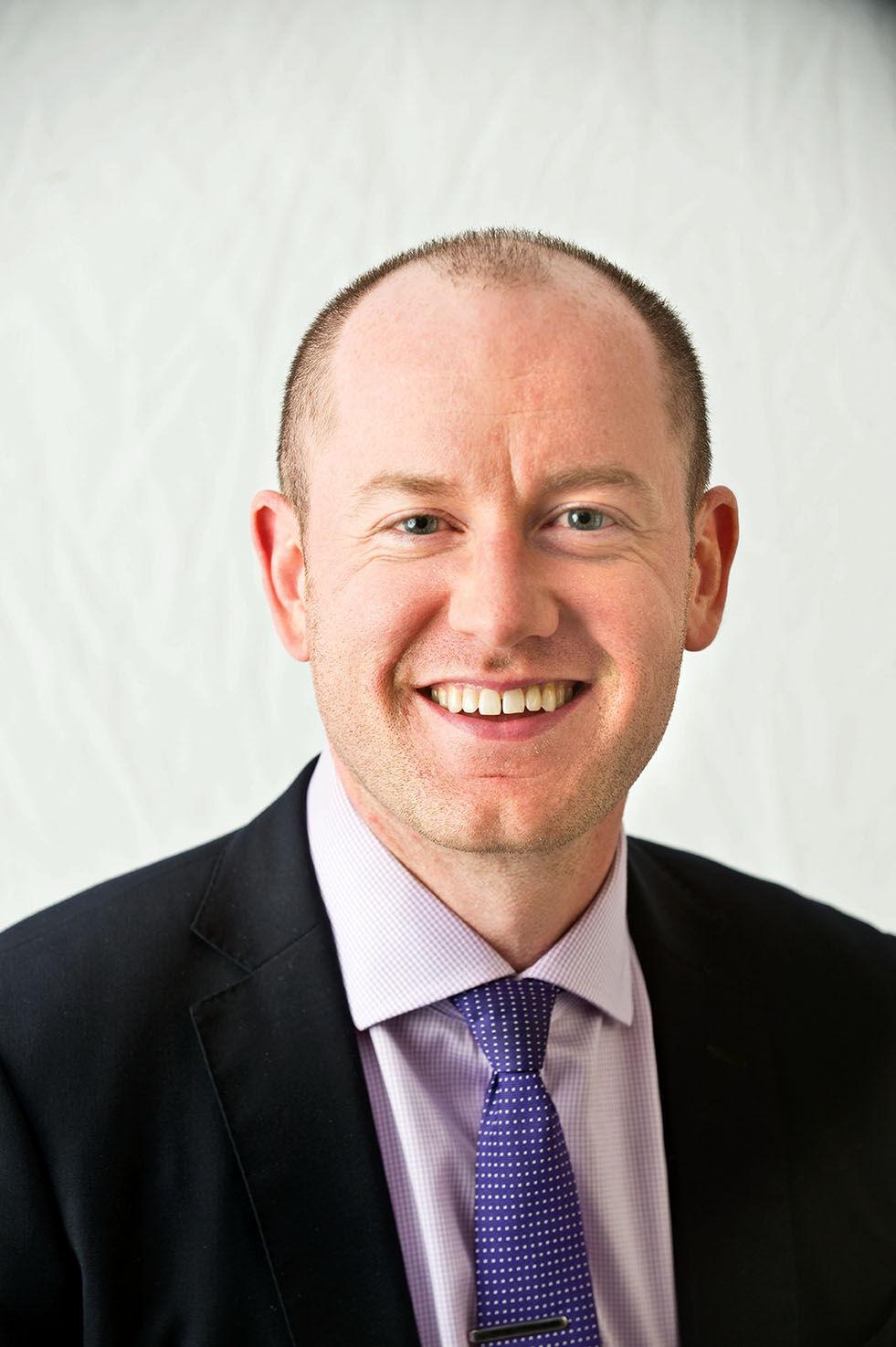 He might not have been a soothsayer, but John Nuber's father had what proved to be poignant advice some years ago. Mr. Nuber says when he and his brother were in school, their dad told them that the economy was changing, that the middle class was shrinking. The point of the message for the two boys was that they were going to have to "work and study hard" because potential opportunities later on in life were going to become more difficult to obtain if they weren't prepared.
    "Over the years, I've taken that advice in different forms and have taken it to mean to constantly better oneself as a way to help attain my goals."
    Following his old man's words has led Mr. Nuber, now 38, into the world of money management and to the north country. Mr. Nuber is now a senior financial associate at RBC Wealth Management in Watertown, where he has worked for the last eight years. It's a position Mr. Nuber says that has allowed him to work directly with clients on important personal financial goals. It is helping set a monetary roadmap for success, a process that can be daunting and rather rewarding.  "Not only that, client relationships often last many years, and the relationships we develop with those clients make this a great career."
    The Deerfield, NY, native didn't always see himself sticking around the north country. After graduating Colgate University with a Bachelor of Arts, Mr. Nuber spent time downstate and had visions of returning to the city life. However, plans changed after Mr. Nuber got involved in the Thousand Islands Young Leaders Organization. TIYLO, as it's commonly referred to, has a stated goal "to provide opportunities for our community members to embrace, engage, and enhance the Thousand Islands Region." The organization looks to better the surrounding area and to give members a sense of pride in the community. Nuber credits that involvement as one of the many reasons he eventually decided to settle in the north country. He now resides with his wife, Margaret, in Clayton.
    It's that experience of leaving and returning, however, that Mr. Nuber thinks could actually be a big asset for the region. "Many of our best young leaders have spent time away from the north country. They have left and returned with skills and experiences that benefit us all." Mr. Nuber says presenting "economic opportunities" is always a draw to keeping talented people, but "as a community we cannot be insular" when it comes to reaching out to young people who have left the area. To attract them back and then to have them thrive.
    Connecting residents to the community in various charitable ways is another potential avenue in helping retain talent. It's something Mr. Nuber knows well. Through his work with TIYLO, Mr. Nuber then became motivated to get even more involved himself. Thus, he now serves on a variety of boards throughout the north country. Mr. Nuber is a member of the Credo Community Center Operating Board, a member the lead council of the Northern New York Community Foundation, as well as a member of the finance committee for Save the River.
    As with his position at RBC Wealth Management, Mr. Nuber says the friendships crafted during his time volunteering have become profoundly meaningful. "I've had the opportunity to meet so many great people and to do my small part in making the community a better place." In Clayton, which has seen substantial positive changes over the last few years, Mr. Nuber says he has seen a "tremendous transformation" that is inspirational for residents and for tourists.
    With his father's words about studying and working hard still echoing in his mind years later, Mr. Nuber has been able to both take advantage of opportunities in life and help provide opportunities to others.
---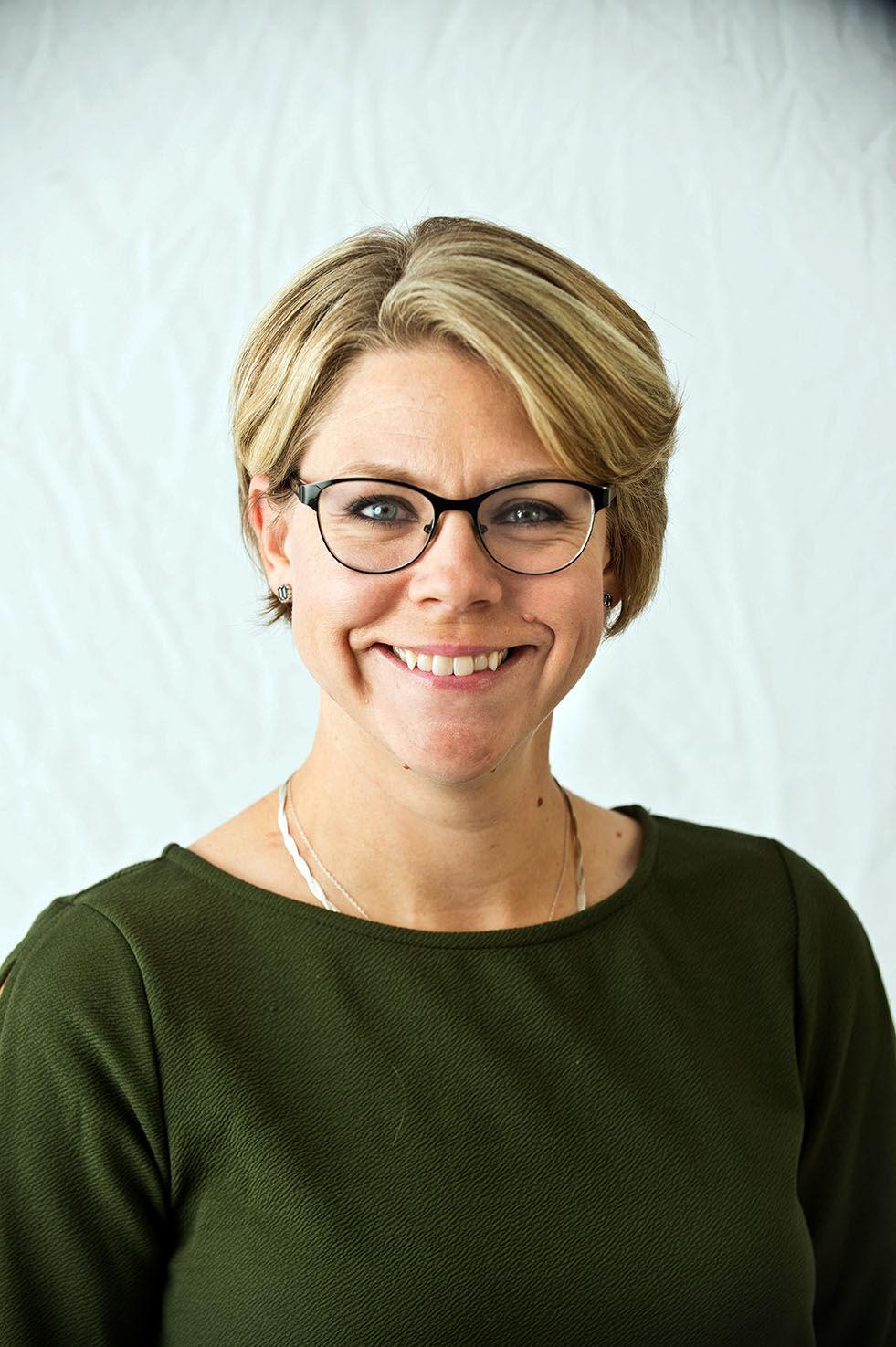 Growing up in Clayton, Kylie S. Peck was eager to explore life beyond the rural north country.
    Once she received her diploma from Thousand Islands High School, she headed for Rochester to study new media publishing at Rochester Institute of Technology.  After earning her bachelor's degree, she started her career at a printing company.
    After a few years of experience, Mrs. Peck decided to take a position in Manhattan at Goodman and Co., a strategic marketing firm. At only 23, she was assistant to the firm's president, handling several major accounts.
    Before she left, Mrs. Peck recalled her mother handing her a small engraved plaque that read "When you get there, remember where you came from." Though just a gesture at the time, Mrs. Peck said that quote was the best advice she ever received, becoming her own personal mantra.
    Mrs. Peck, 35, admitted she never saw herself coming back to the area when she was younger.  She returned to Clayton in 2009, in part, to implement the knowledge she's gained into the north country's future. 
    As a reminder, the plaque still sits on a shelf in her home.
    "No matter what position you're in or where you are in life, I think it is important to see how you've grown to get there," Mrs. Peck said.
    From her experience in different parts of the state, Mrs. Peck said she was able to realize the abundant opportunity available in the north country. Even as a high school student, she felt she was given various ways to understand herself and what she wanted her career to be.
    With this recollection, Mrs. Peck said she now sees the importance of investing in the youth here and creating a place for them to want to stay, or at least to come back to.
    "One of the largest myths about the north country is that there are no opportunities here," Mrs. Peck said. "It's important to remember that you don't have to move to a big city to start your career."
    Shortly after relocating, she joined the marketing department at the Greater Watertown-North Country Chamber of Commerce. She worked her way up the ladder and, seven years later holds the position of President and CEO.
    Mrs. Peck is responsible for over 600 chamber members and helps their businesses thrive in Jefferson, Lewis and St. Lawrence counties.  The chamber is her dream position, she said, because of her passion for helping others achieve their goals.
    "I really enjoy seeing people become successful, whether it be staff here at the chamber or seeing businesses from the start make their way to becoming a thriving business," Mrs. Peck said.              
    In addition to her position at the chamber, Mrs. Peck is heavily involved in volunteer work in the community. She serves on several committees to promote the well-being and growth of the north country, while also thinking of ways to improve the community experience.
    To name a few, Mrs. Peck is the organizer of the Downtown Watertown Cleanup, treasurer of the Snowtown Film Festival and co-chair of the Downtown Revitalization Initiative Committee. 
    Her involvement allows her to give back, while also showcasing her morals for her two boys – Ethan, 8, and Alexander, 5 – who often volunteer with her.  Her mother was similar in this sense, she said, and set an early example of how to be a hard-working mother, wife and friend.
    "It's really important to get your children involved because then it becomes second nature for them to help their neighbors and their communities," Mrs. Peck said.
    Mrs. Peck humbly strives to set a good example for others – whether her children, community members or co-workers – and is dedicated to restoring the region to its utmost potential.
       Even with restoration still in progress, Mrs. Peck said the north country residents still have an abundance of resources to start their career.
         "If you look, you can find something that's fitting with what you're hoping to and allow you to follow your dreams in the north country," Mrs. Peck said.
---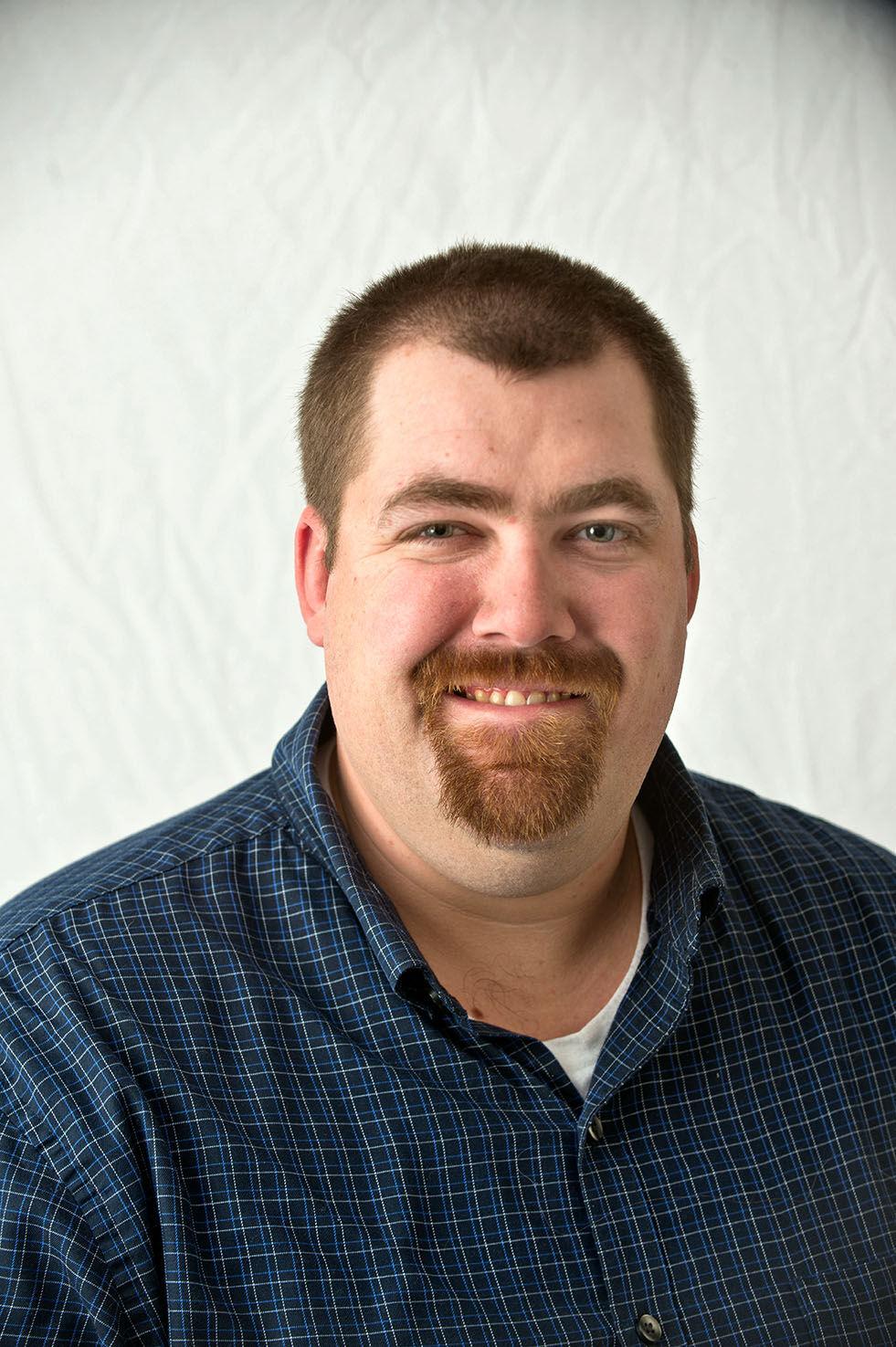 It takes a north country village to raise a farmer's child, and a supportive community filled with role models motivated Devon Shelmidine to become one in his hometown, too.
    The Belleville native, who returned home after graduating from SUNY Morrisville in 2008, spends at least 60 hours each week working at his family's dairy farm, Sheland Farms, as its crops, equipment and facilities manager. The young farmer then milks his remaining energy volunteering to lead various groups that benefit his neighbors and fellow farmers.
    Mr. Shelmidine, 30, serves his community as chief of the Belleville Fire Department, president of the Jefferson County Farm Bureau and on New York Farm Bureau committees. Growing up participating in the Belleville United Methodist Church, Future Farmers of America and 4-H programing also encouraged him to involve himself in those organizations as an adult.
    "In small communities like ours, there's only so many people to pull from to do those things, and I feel it's my responsibility to be involved," he said.
    The seeds of Mr. Shelmidine's work ethic and community service were sown by his father, Douglas Shelmidine, co-owner of the family farm. The father and longtime farmer volunteered his time helping the community, and Mr. Shelmidine said that example instilled his own philanthropic nature.
    The young community leader, however, cannot forget the role his friends and neighbors played in nurturing him, allowing his Belleville roots to bury deep and take hold.
    "There was a lot of people throughout my life – a lot of adults that I looked up to that gave to the community. They were doing that, and enjoyed doing that, always did it with a smile, and that's part of what has made me interested in doing it," he said.
    As a leader at Sheland Farms, Mr. Shelmidine played in instrumental role in helping shepherd an expansion to having almost 1,000 milking cows, almost 2,000 acres of land, new facilities and equipment.
    The young farmer deems the feats merely as continuing efforts launched by his father. He said he hopes his work, however, will someday help quash a misconception that farmers have no regard for their animals or the environment.
    "The thought that we want to hurt the environment or our animals just drives me nuts because that's where our livelihood comes from," he said.
    Both work and community service have taken their tolls on Mr. Shelmidine, who sometimes finds himself reheating cold dinners or missing friends' weddings, despite his passion for both.
    The burst of energy that pushes him out of bed into the field derives from his love for his sons Dayton, 3, and Wyatt, 1. He said he thrives on the ability to share his own passion for living off of the land and caring for animals with them.
    "It's very challenging. It takes a lot of support from my wife, my parents, my siblings, the employees here on the farm," he said. "I couldn't do it without especially my wife and my parents' support with helping with the kids and taking care of the kids when I'm not around."
    Participating in Farm Bureau not only allows Mr. Shelmidine to bring troubles shared among his fellow producers to politicians' doorsteps in Albany and Washington D.C., but also provides him the opportunity to better himself as a leader.
    Mr. Shelmidine said his leadership training for the organization has taken him across the country to places like Pittsburgh, Virginia Beach and Reno. These sessions foster friendships with other agricultural enthusiasts, teach him new lessons about  his trade and further kindle his own drive as a producer and leader.
    Farm Bureau also provides Mr. Shelmidine an opportunity to explore lands beyond Belleville, and he said he tries to set aside one or two days to rent a vehicle and blaze his own trails.
    "My favorite place to be is at home, but I like to go visit," other places, he said. "Not necessarily to go to tourist spots, but to see different parts of the country."
    When he has the opportunity, Mr. Shelmidine likes to spend free time hunting ducks and geese on the farm and spending quality time with his boys.
    In high school, Mr. Shelmidine said he enjoyed helping technical crews for high school musical productions by operating the lights and sounds, a hobby he had to leave behind as he grew older.
    "It might be something I would like to do for a day if I could," he said.
    Despite the dairy industry facing several obstacles, primarily earning revenue for milk that falls below the cost of production, Mr. Shelmidine sees hope in the dairy industry and his future in it, saying people will always need food.
    "My hope is to continue to be here," he said, "continue to be a part of the management of the farm and ownership of the farm my entire life, and hopefully turn it over to my children if they so choose."
---
Emily A. Soderquist understands the road to a happy, successful life is a bumpy one.
    Like most 18-year-olds, Ms. Soderquist was uneasy about her future when she graduated from Watertown High School in 2007.
    Originally choosing to major in chiropractic work at SUNY Cortland, it became clear both the school and field of study weren't right for her.
    "It just was not the right fit," she said.
    Having worked at the YMCA since she was 15-years-old, she was used to knowing just about everyone in town. With the lack of familiarity and a touch of homesickness, Ms. Soderquist chose to leave Cortland after her freshman year.
    Her college career was continued at Jefferson Community College, where she played on both the women's soccer and lacrosse team. In 2010, she graduated with an associate's degree in math science, yet still felt her schooling wasn't complete.
    Ms. Soderquist decided to pack up her bags once more, this time for SUNY Oswego, with a plan to become a biology teacher. Accepted into the education program, she finally felt confident about her career choice.
    "I really enjoy teaching, but teaching hit a lull there for a while," she said. "During orientation they said 'If you're in teaching, we highly suggest you explore other options."
    Though she was disappointed, she decided to stick it out in Oswego and study wellness management, with a minor in coaching.
    Upon graduation in 2012 – with three different college experiences under her belt – Ms. Soderquist said she still felt unsure about her career.
    The only thing she was certain of was her love for sports, coaching and the rural culture of the north country.
    She moved back to Watertown to continue her high school job at the YMCA, as well as coaching in the Watertown City School District. In 2014, her coaching career was taken to the next level when she received a call from a friend at St. Lawrence University.
    "A friend of mine, who was the head lacrosse coach at St. Lawrence University, called and said 'I have a question for you,'" she said, "Next thing I know I was coaching both field hockey and lacrosse out there."
    She stayed at the university for two years as a coach, and was able to receive a master's degree in educational leadership. Ms. Soderquist returned to Watertown shortly after, knowing she wanted to use her experience to improve her hometown.
    "When you go away and you come back, you see some deficiencies, some things that could really improve to make our community better," she said.
    Through her present role as the Samaritan Experience Manager at Samaritan Medical Center, Ms. Soderquist is responsible for leading both the patient and employee experience. She is also responsible for orientation of all new employees and implementing new projects to improve current processes.
    She is heavily involved in community service, as a member of Morning Kiwanis and LEAD Council, the Festival of Trees organizer, a co-chair of the River Rat Triathlon and the Samaritan's Employee Division for the 2018 Capital Campaign.
    Ms. Soderquist has also continued her love for coaching as the YMCA Blue Shark Head Mighty Mini's coach, the Watertown High School's girl's lacrosse coach and the Watertown Patriots' lacrosse coach.
    Becoming this invested in the community was clear for Ms. Soderquist, especially when the service involved the north country's youth.
    "Kids, the reason they don't come back to Watertown, is because they don't know the opportunities here," she said.
    Ms. Soderquist has made it a personal mission through her community and professional work to show children the potential they could have if they stay in the area.
    "It all seems so separate, like if you're a kid you should be in school and that's your only influence," she said. "But I feel like if I had more influence from the community, I may have known more that was around me and focused my career path a little better."
---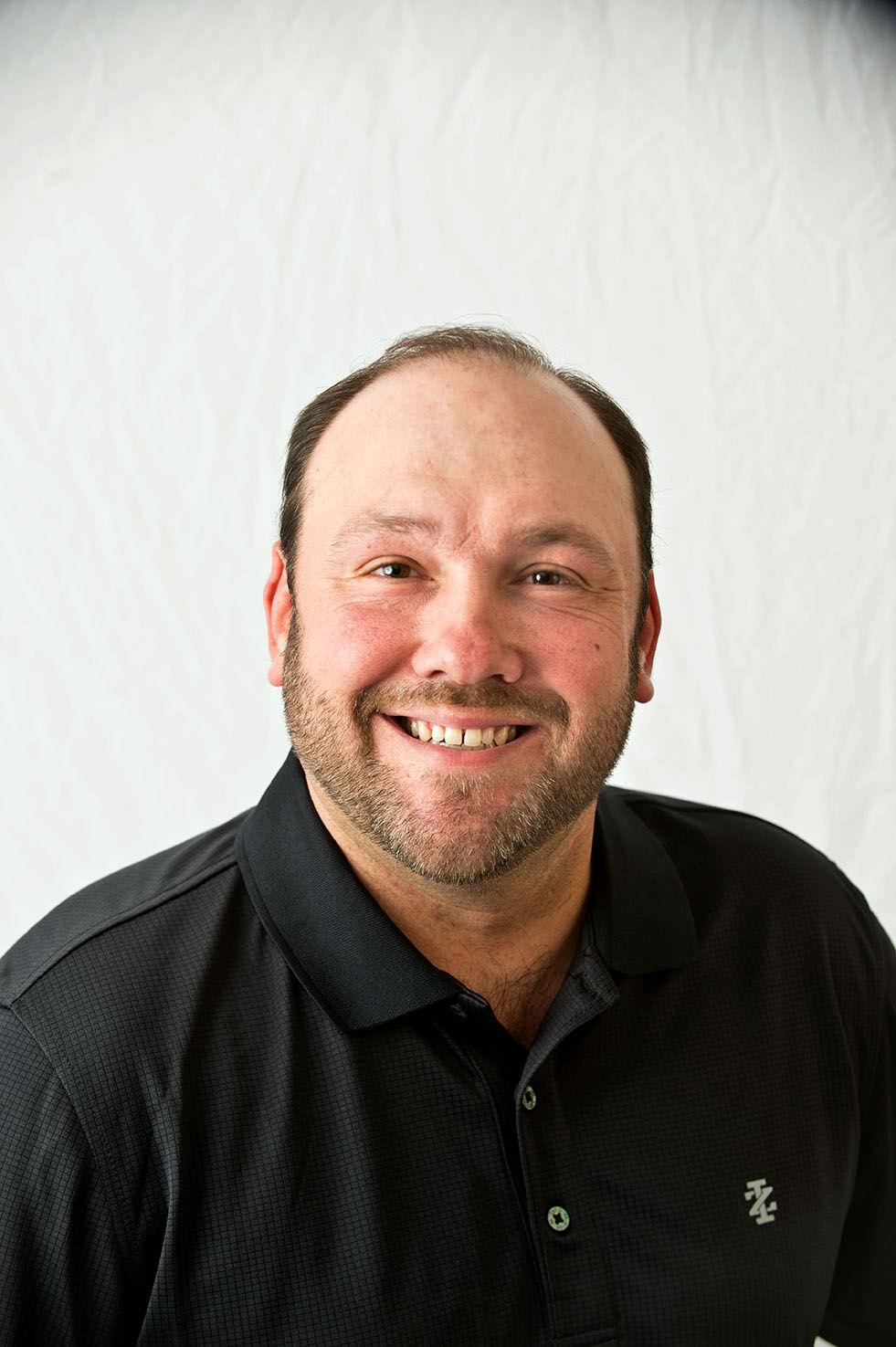 When he was still in high school, Billy Soluri started working part-time with the maintenance staff at the Watertown Center for Business & Industry on Starbuck Avenue. He spent many hours after school helping with various repair jobs in the former New York Air Brake Corp. industrial buildings.
   Today, Mr. Soluri serves as the director of site facilities for the center, which has been transformed into a successful business incubator. He has been instrumental in helping many new businesses open their doors inside the center by overseeing the renovation and modification of the inside spaces.
    The World War I era buildings that comprise the center were acquired in 1994 by the Watertown Industrial Center Local Development Corp., following a decision by the New York Air Brake to downsize its manufacturing operations.
     The organization's goal was to develop those industrial buildings into flexible and affordable space for new business growth. Mr. Soluri, 38, has played a key role in helping the WICLDC achieve its goal of helping new businesses. "We have a philosophy here that if we can make it happen, we will make it work for them," Mr. Soluri said.
     The four buildings that comprise the Watertown Center for Business & Industry total 178,000 square feet of space and house approximately 20 tenants, employing an estimated 170 people.
     "In his role, Billy negotiates leases, oversees facility renovations to suit tenant space requirements, supervises the work of his own maintenance staff and outside contractors, and works with his board to develop and manage the agency's budget," wrote his nominator, David Zembiec, Jefferson County Industrial Development Agency. "He also administers grant funds, and fulfills New York State reporting requirements of local development corporations."
    Plus, Mr. Soluri "is on-call 24 hours a day for urgent matters that may crop up unexpectedly," in any of the four buildings, he added.
    The acquisition of the industrial buildings by the WICLDC also served another purpose. By renovating and repurposing the structures, the organization kept them from becoming abandoned, and a potential blight to the neighborhood. "It's really been a service to the community as well," said Mr. Soluri.
     The Jefferson County Industrial Development Agency initially oversaw the facilities when Mr. Soluri was hired full-time. In 2013, the WICLDC board of directors assumed direct oversight from the JCIDA and hired Mr. Soluri as director of site facilities.
      Over the years, Mr. Soluri has been involved with numerous renovations at the Watertown Center for Business & Industry, and along the way, he has developed a preventative maintenance program. He also oversaw the completion of a major $2 million roof replacement project several years ago, and has worked with the board of directors to establish a capital reserve fund to address future needs. "It's been a great group of agencies who have made it happen," Mr. Soluri said.
      Since he started working at the facility as a teenager with "a paint brush and a grinder," Mr. Soluri has worked his way up to his current position from years of on-the-job experience, while he pursued a college education. A few years after he started working full-time, Mr. Soluri earned an associate degree in business administration from Jefferson Community College.
     "I have a real sense of loyalty about this place because I've been given so much support over the years," he said. "I really enjoy seeing businesses succeed and grow their employee base."
    He also credits his grandfather, the late Robert Soluri, who recently passed away, with sharing invaluable insight about the mechanical and electrical layouts of the former industrial buildings. The late Mr. Soluri had worked as a machinist at New York Air Brake for 36 years, and coincidentally, part of his time was spent working on the floor located directly under his grandson's current office.
     "When I first started working here, my grandfather was very helpful in showing me a lot of things about these buildings," Mr. Soluri said.
    Mr. Soluri is not the only one in his extended family to be honored with a "20 Under 40" Award. His cousin is Erin Draper, the managing director of the Clarkson University Ignite program, and another award recipient. "That made my grandfather very happy, that both of us were going to be honored," Mr. Soluri said.
     Despite his busy schedule, Mr. Soluri has found time to be an active volunteer in several youth sports programs. "I've been able to do a lot of volunteer coaching, thanks to the tremendous amount of support from my partner, Peggy," he said.
     Mr. Soluri has worked with the WCBI to sponsor the Thunder Baseball Teams (City of Watertown), and the Thunder Basketball Teams (Watertown Family YMCA and Victory League). He has coached baseball for more than 10 years, youth basketball for three years, and recently started coaching youth soccer at the YMCA. He was a founding member and serves as secretary for the Upstate Youth Baseball Association.
---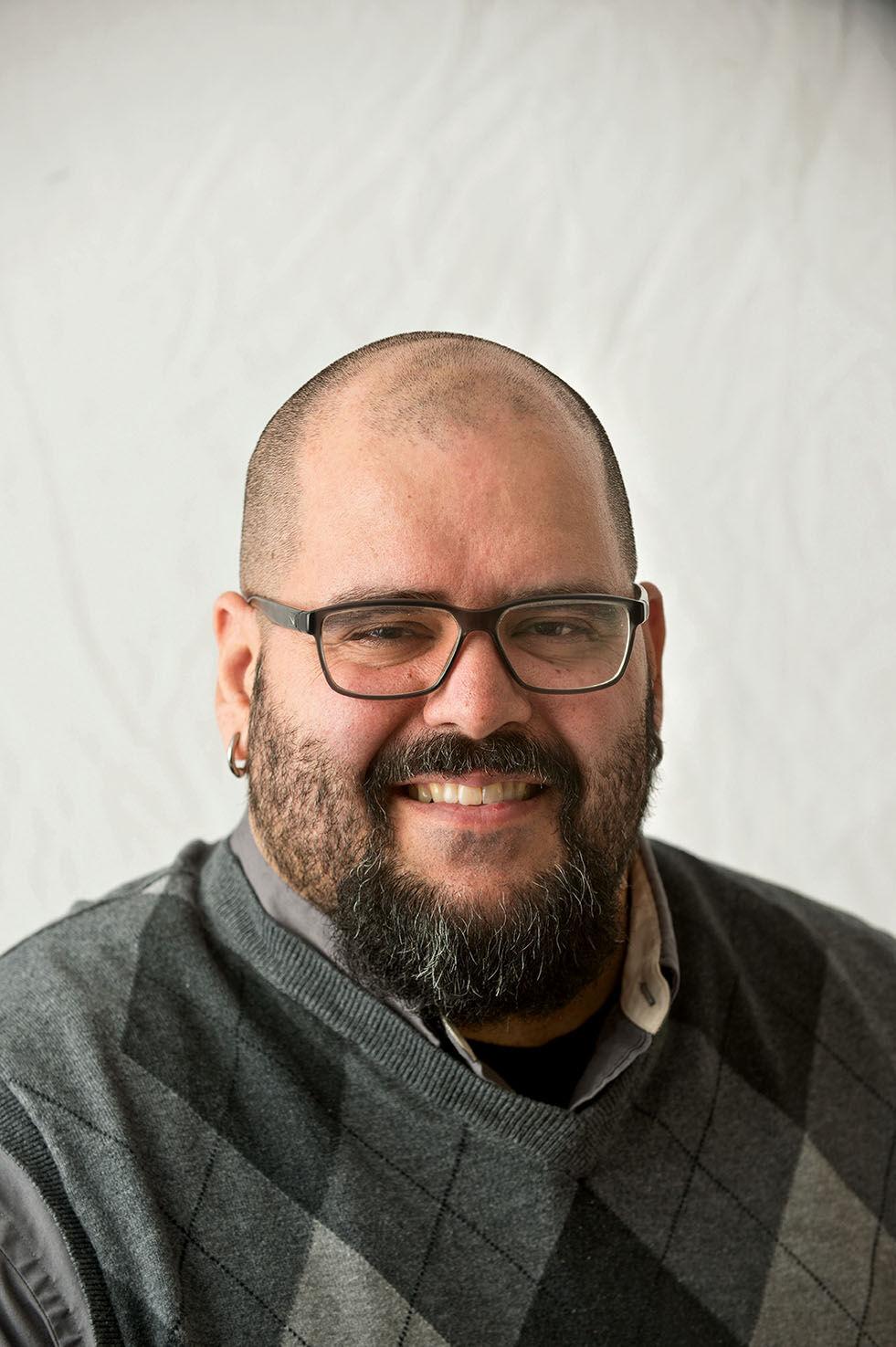 Ammbrose Souza has lived all over the world, but considers Watertown his hometown. Although he and his wife, Alison, had talked about moving to new places, Souza says Watertown felt right and they never drifted away. Souza gives back to the place he and Alison met and fell in love with – both professionally and personally.
    As the Watertown YMCA's senior director, he has found both a team and position that allows him to make an impact. "I'm excited every day to be a part of the passionate folks that make up the Watertown Family Y team," he says. "The constant push to create a better community, and the inspirational leadership is amazing."
    His leadership role connects both his love of family with his passion to engage in bettering the community: "I see my girls and ask what we can do to make life better for them.  I see youth in our community and the same question is asked." Souza's involvement ranges from engaging youth in sports to coaching on Fort Drum. Growing up with a father in the military, Souza learned the values of hard work, family, and community from a very young age – values that have helped him into his current leadership role.
    "Dad taught me a lot about hard work and respect. My parents were always honest and open about life's trials and tribulations. As the oldest, I often shared in success and failures along dad's military career. Ma was strong willed, strong hearted, and as all moms are, the best cook around. Ma always preached family first. Through anything, we are always family. Ma worked a lot with MWR on Fort Drum, she taught me early the importance of helping our community."
    Souza says family (and coffee) are his driving forces. When it comes to his work, he is inspired by Alison, daughters Abri and Berlin, and a positive work ethic. Souza claims positivity can lead to success and help with productive leadership: "No matter how daunting the goal may seem, hard work, caring leadership, and a positive voice, can tackle any obstacle."
    Passion is another essential in Souza's success. He prioritizes passion over profit in a business and recognizes the importance of loving what you do. "Money is not always the largest driving force behind a business's direction," he explains. "Yes, you have to cover costs, etc. But not all businesses are out there to squeeze every penny out of the consumer. More often than not, the driving force behind a business is the passion in the service."
    Souza's leadership role has not come without sacrifice and a constant strive for getting better. Looking forward, he is excited to maintain work for the community and has a strong position on how to continue this for himself and fellow leaders. "Great leaders have original perspective and inspire others. For north country leaders to retain our community's young leaders, they need to inspire us through their actions and encourage us to be involved. Involvement will lead to a greater tie to our community, keeping us vested."