Thirty-three-year-old Ashley E. Meade, branch administration specialist at Community Bank, N.A., has a philosophy that exemplifies her belief in putting the best foot forward.
"I think you should do what you can, where you can, and give what you have," Ms. Meade said.
A Croghan native, Ms. Meade graduated from Beaver River Central School in 2001 and holds an associate degree in business from the State University of New York at Canton.
Now residing in Madrid, Ms. Meade has worked for Community Bank, since 2005. Pamela J. Smith, a 20-year Community Bank veteran, nominated Ms. Meade for the NNY Business  20 Under 40 award.
"She is a very well-rounded person," Ms. Smith said of why she nominated her co-worker.
"She works full time and on top of that volunteers her time. And she does it effortlessly. It's pretty profound to me. Her generosity is infectious."
At Community Bank, Ms. Meade is responsible for a variety of tasks aimed at helping to trouble shoot problems and implement and maintain protocols at bank branches across the region. The diversity of work the job provides is something on which she thrives.
"I wear a lot of different hats," Ms. Meade said. "I help with audits and procedures and reports. I'm kind of the go-to person for our various branches when they need something or have questions. I like the diversity of it. It is basically something different every day."
In addition to the challenges, Ms. Meade said she also enjoys working at the bank because the company provides an environment where job excellence is encouraged and rewarded.
"When I originally started at the bank I was a call-in teller, and then a full time teller and I moved continuously with the bank and was promoted to this position," she said. "I think if you keep doing your job well they recognize that here and they continue to give you advancement."
And while Ms. Meade continues to excel at work, she is equally engaged in the community outside of her office.
She is a volunteer with Lewis County Opportunities, and with Renewal House in St. Lawrence County. She is also vice president of Zonta in Canton, the treasurer of the St. Lawrence Rock and Mineral Club, an organizer of the Community Bank Alzheimer Walk Team, and the coordinator for the bank's St. Lawrence County Dairy Parade float.
She is also a Reiiki practitioner and a jewelry maker who sells her wares at regional craft shows.
The businesswoman, volunteer and entrepreneur said she learned her work ethic from her mother, a nurse, and her father, a retiree of the recently closed Climax Manufacturing Co. in Lewis County. She said her grandparents were also an inspiration. She is the daughter of Gordon Meade and Cindy Austin. Her stepmother is Kathryn Meade.
"My grandparents were always very involved in the community and were always volunteering at the nursing home, or at the fire department or wherever it was needed," she said. "I just grew up watching them do it and it always seemed to mean so much. So for me it was like, why not? If I can make time for others than I should."
She added, "I don't need to sit on the couch if there is somebody I can help."
While her grandparents played a key role in helping teach Ms. Meade the importance of community involvement, it was her mother and father who taught her to understand the importance of a strong work ethic.
She said her mother often worked long hours as a nurse, and her father was often absent at the dinner table because of long hours on the job. Ms. Meade said before settling into a career with Climax Manufacturing, her father owned his own business, and also worked as a truck driver. In both capacities she said he routinely put in extra hours in order to make ends meet.
She recalled an anecdote from her youth when she was scheduled to work and told her father she wanted to hang out with friends instead. He quickly set her straight.
"He told me that if you want to make anything of yourself in life you have to work hard," Ms. Meade recalled. "I never forgot that."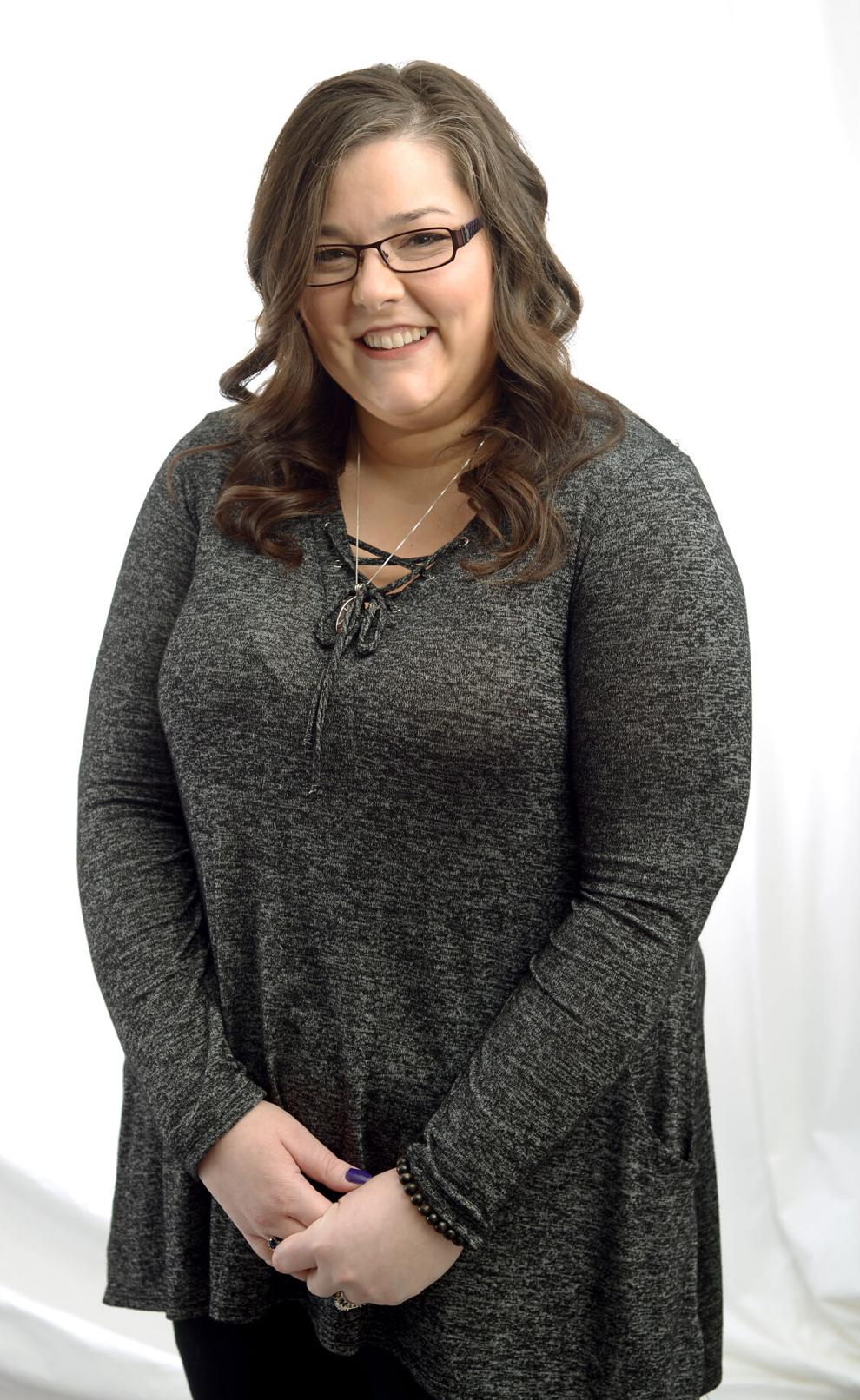 The Ashley E. Meade File
Hometown: Croghan; lives in Madrid
Professional position: Branch administration specialist, Community Bank, N.A., Canton
Family: Husband, David Bugg
Education: Associate degree in business, SUNY Canton, 2003
Community involvement: Volunteer, Lewis County Opportunities and Renewal House in St. Lawrence County; vice president, Zonta, Canton; treasurer, St. Lawrence Rock and Mineral Club; organizer, Community Bank, N.A., Alzheimer Walk Team; coordinator Community Bank, N.A., St. Lawrence County Dairy Parade float
Last book read: "Sing You Home," by Jodi Picoult