"A true leader has the confidence to stand alone, the courage to make tough decisions, and the compassion to listen to the needs of others. He does not set out to be a leader, but becomes one by the equality of his actions and the integrity of his intent." 

~ Douglas MacArthur
NNY Business is proud to introduce you to 20 of the north country's most talented up-and-coming young leaders between the ages of 28 to 39 who are recognized by their peers, employers, family members and communities as individuals who strive each day to obtain success professionally and personally, while giving back to those in need.  
    These young leaders do what they do not out of an expectation of recognition, but out of a true sense of duty to their positions and a selflessness for others. Their goal was not to become a leader; leadership followed them in a wake of hard work, conscience and compassion.  
        This year marks the tenth annual 20 Under 40 Awards and in this spectacular class of 20 Under 40 recipients, you will find a deputy director, a project coordinator, a director of clinical education, a pediatric dentist, a local foods program leader and farmer, an environmental program specialist a remote process engineer, teachers, entrepreneurs, a sales manager, a director of outpatient clinics, a city manager, a clinic director, a disaster program manager, a public health director, and an attorney at law. 
        As impressive as their professional credentials are, you will also find 20 volunteers and selfless residents of the north country. They are each involved in their community in some capacity away from work, serving on nonprofit boards, coaching youth league sports, raising money for charities or assisting at church and school functions. They do this for the benefit of others, not for personal commendation.  
        They are leaders because of how they conduct themselves when there is no expectation that anyone will notice. They have stepped up to the plate during the time of a global pandemic to help north country communities in their greatest time of need. They are leaders because others see what they are accomplishing and willingly follow. They are examples the type of people who can make the north country a better place to live, both now and for future generations.  
        NNY Business is proud to recognize these dedicated young, rising professionals. 
---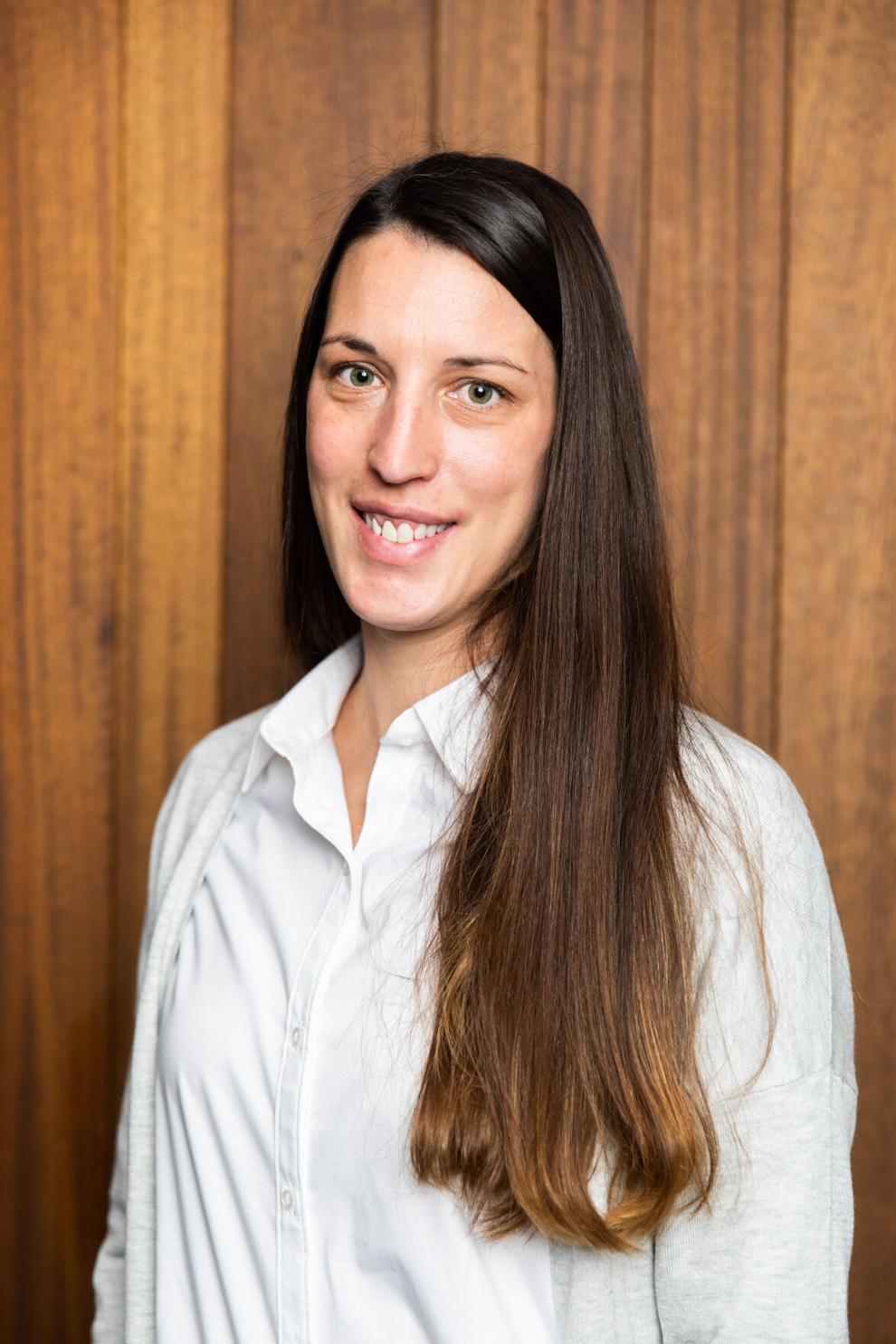 Originally from Sackets Harbor, Lindsay D. Baldwin, 32, spent six years in the Albany area, but returned home about four years ago and has no plans to leave the north country anytime soon. 
    Finding a lot of value and meaning in her "small town" community, the deputy director of the North Country Initiative (NCI) said she loves her job and its goal of improving the health of the community. 
    In this position, she manages an organization responsible for about 10 employees, providing strategic direction necessary to navigate the changing healthcare field in Jefferson, Lewis and St. Lawrence counties. 
    "We work across the spectrum with health care providers, all working together as much as possible in a patient-centered health care structure," Mrs. Baldwin said. "It focuses on the patient and the primary care really quarterbacking that patient, and then connecting with other services that the patient needs for good quality care, hopefully to avoid hospitalization." 
    Mrs. Baldwin is also responsible for all aspects of the region's NYS DSRIP. DSRIP brings the potential of approximately $78 million to the region over a five-year period for the implementation of clinically driven projects across Performing Provider Systems (PPS) aimed to improve quality, reduce costs, and improve the patient experience for the Medicaid population. With the help of her leadership, the NCI PPS has collectively achieved the NYS DSRIP goal of a 25 percent reduction in potentially preventable hospital admissions, and surpassed the state's 25 percent goal to achieve a 27.3 percent reduction in potentially preventable hospital readmissions as of DSRIP measurement year four. 
    "I really started from more of the finance angle; that's been my background and what I went to school for," Mrs. Baldwin said. "When I took on the DISRIP project, just figuring out the funds flow and what investments we wanted to make in the community to improve our healthcare system, I didn't have a healthcare background, but through finance I was able to learn about different investments and what we can make to better that healthcare landscape." 
    Outside of work, Mrs. Baldwin also serves her community as a board member of the North Country Family Health Center, which aims to provide accessible, high-quality, affordable, patient-centered and integrated healthcare in order to improve the wellness of all individuals in the community. 
    With two young girls at home, Sadie, one, and Brinley, five, Mrs. Baldwin has always seen her mother as a role model because she always worked so hard and was still always there to support her family, something Mrs. Baldwin wishes to emulate. While she too works hard at her job each day, it is important to her to finish at a reasonable time to be able to be home with her family. 
    "I've always kind of stuck to my work life balance and luckily I've been able to have a wonderful team around me and an amazing executive director that supports that and my priorities, because I don't want to ever have to sacrifice that," she said. "I understand there's some sacrifices. I've got board meetings late at night; I've accepted that and I've learned to work with it." 
    When she's not out working to improve the community, Mrs. Baldwin loves to be outdoors with her family, doing everything from four wheeling and hiking to biking around and relaxing at the beach. 
    "We've been able to really take advantage of the north country; that's something that we're very blessed to have up here," she said. "All year round, really; I've learned to embrace the winters even as much as I can. I don't love cold, but we'll grab the snowmobile and take the kids tubing." 
    Returning to the north country after having spent time in Albany, Mrs. Baldwin truly understands what makes this area unique and the need to always strive for the improvement of the area for residents and visitors alike. 
    "I think just being a good person and helping out your community where you live, you want to see people succeed and you want to be there to help the people next door if they need help, and I think it's just the values of a small community," she said. "You're not going to get that in a bigger community."  
---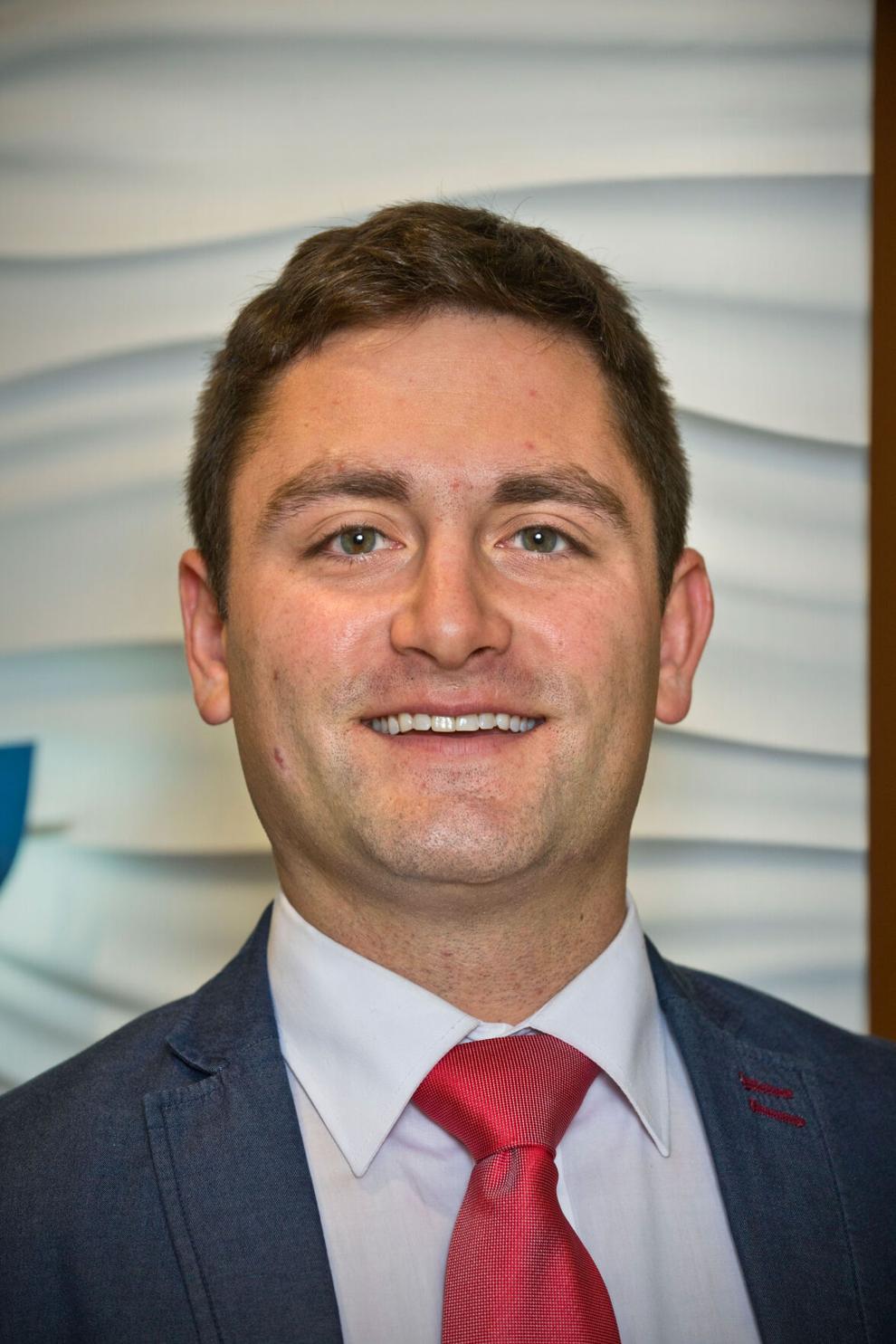 If you want change, you can't wait for other people to step forward. 
    That's the philosophy of Michael Besaw, a project coordinator at SeaComm Federal Credit Union in Massena. 
    "I feel like a quote from Gandhi, 'Be the change you wish to see in the world.' If you want to see Massena change, you can't depend on someone else to do it. My big motivation is my kids. I want them to be proud of where they grew up," Mr. Besaw said. 
    That's why community service is important to him. 
    Among his current activities, Mr. Besaw serves on the Business Development Corporation for a Greater Massena Board of Directors. He's also a member of the Massena Downtown Revitalization Initiative and Moving Massena Forward Coalition. 
    "I was a board member at United Way of Northern New York before I started at SeaComm," he said. 
    His roles require some sacrifices. 
    "Time. It's the one thing that we all have an equal amount of. If I'm involved with the BDC, soccer or doing something with the Massena group, I have to give my time. I'm sacrificing time with my family or other things, which is okay," he said. 
    Mr. Besaw was born and raised in Massena, attended SUNY Oswego and then transferred to SUNY Potsdam to earn his bachelor's degree. He spent some time in Colorado before moving back to New York and eventually back to Massena in 2016. 
    "We missed family, we missed the simple life. We like having a back yard and a slowed-down atmosphere. That's really what brought us back. We both grew up here We were aware of the kind of challenges and the climate of the north country right now," he said. 
    "He's passionate about all things north country related and our key assets living in the foothills of the Adirondacks and the St. Lawrence River Valley," said Zachary Monroe, who nominated him for 20 Under 40 honors. 
    Mr. Besaw said others need to share that passion. 
    "We need to be open to new ideas. Massena was a big industrial town for so long. It seems like that's not our future," he said. 
    But there are enticements, he said, like cheap power for emerging sectors. There are also four universities, each bringing a different feeling to its community. 
    "If we focus on each one and market it, I think we can keep people here," he said. 
    Since coming back to the north country, Mr. Besaw worked at the St. Lawrence County Chamber of Commerce before taking the SeaComm position. No matter what his position, he said he's ready for the day, leaving time for work and his family. 
    "I have this motivation to make the most out of every day. You just don't get there a lot of days. I try to set up my time so it's intentional. The idea every day is a new chance to do something," he said. 
    As project coordinator, Mr. Besaw manages resources for internal SeaComm projects. For instance, when the credit union wants to enhance its mobile app, he will sit down with the vendor, develop a timeline, coordinate team members and make sure the milestones get done and the project runs smoothly and on time. 
    While he said he loves his job, it's also the people who motivate him every day. 
     "I really like the people I work with. We're working to enhance our services and products for the members. Our philosophy is people helping people. That aspect kind of gives me a purpose to the project, to see what it does and the people it's helping," Mr. Besaw said. 
    He said several mentors have helped him along his journey. 
    "My parents have consistently been there for me," he said. 
    When it comes to receiving advice, Mr. Besaw said the best he has received is from his wife, Jenna. 
    "She's very logical. I dream big. I have all these different ideas. She helps me to simplify it to something I can actually do. I usually go to her for a lot of advice," he said. 
---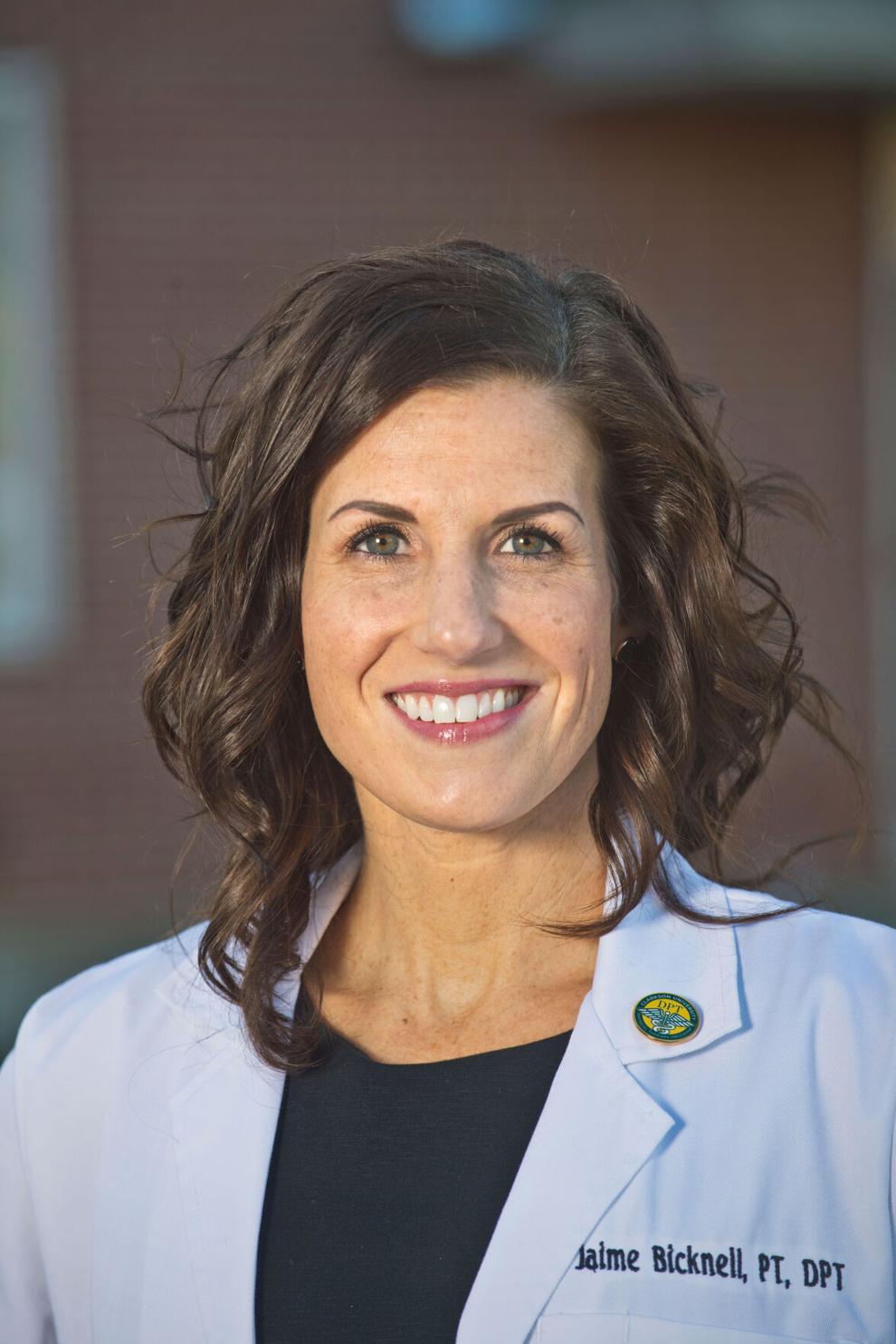 Plans have frequently changed for Jaime B. Bicknell, but by finding inspiration at various twists and turns she's trailblazed a path to become one of the leading women's health physical therapists in the north country.  
    Originally from Potsdam, Mrs. Bicknell earned her bachelors in business and technology and later a masters and doctorate in science and physical therapy from Clarkson University with the hopes of eventually starting her own practice.  
    "But as times have changed, my focus changed a little bit," Mrs. Bicknell said. "I ended up working at the Canton-Potsdam Hospital for about 12 years as an orthopedic neuro-physical therapist."  
    That wasn't enough. She was still driven towards that idea of opening up a clinic, but at the same time her life was changing.  
    "I really needed a change. I was doing basic therapy and women's health therapy, but with my business background, I wanted to have my own practice. But that wasn't kind of working out as a young mom with kids and things like that," Mrs. Bicknell said. "So, I took on a leadership role at the hospital and became a supervisor for about a year and then an opportunity presented itself at Clarkson University."  
    Now the director of clinical education and clinical assistant professor at Clarkson University's Physical therapy program, Mrs. Bicknell found some of the flexibility she needed while still having the ability to practice. But again, she was driven to do more.  
    "In that time frame, I became a Mom and developed a passion toward women's health having gone through some issues myself," Mrs. Bicknell explained. "So, I turned my field towards women's health physical therapy, took a lot of self-directed classes and went to training classes in women's pelvic therapy. I did that for a couple of years and kind of worked on my certification there."  
    Eventually, Mrs. Bicknell earned her certification, making her the only official board-certified specialist in women's health physical therapy in northern New York and one of only around 500 in the country.  
    Reflecting back on the twists and turns, working at Canton-Potsdam, starting a family, Mrs. Bicknell said that was all incredibly important, and that she thinks her professional career could've been misguided without the maturity that came with it."  
    "I'm actually really happy with everything and the way life has played out for me. If I'd look back, I never planned on having three kids. No one really plans on certain things, but I always found myself as a leader," she said.  
    Now with her three kids in school, things are still hard, but Mrs. Bicknell said she has found a little more time. She said keeping organized helps, but often times she relies on a close circle of family friends—something she believes is special about north country communities—to help share some of the herculean efforts to manage taking care of the kids.  
    "We call it 'framily', we have a great 'framily'," Mrs. Bicknell said chuckling. "We have friends that are like family and we all help each other out, so if we need someone to drive a kid, they'll take ours and we'll take theirs. That's one of the reasons why I love the north country so much is we have such great close relationships and everyone is just willing to help out with everyone."  
    Those kinds of community bonds and friendly interactions, Mrs. Bicknell believes, are at the core of what makes the north country great. That extends to business as well, and young people who are looking for a supportive network from which to launch or grow their career.  
    "If you want to be in an area where people see you, people care about you and people support you, then the north country is that place. If you go elsewhere in the big cities, yeah it's great, yeah it's fun, but you're not going to have that personal connection, that personal ability to grow yourself and have that support," Mrs. Bicknell said "It's just not there."  
    Outside of work and family life, Mrs. Bicknell said she and her daughters are trained and regularly volunteer with the Potsdam Humane Society.  
---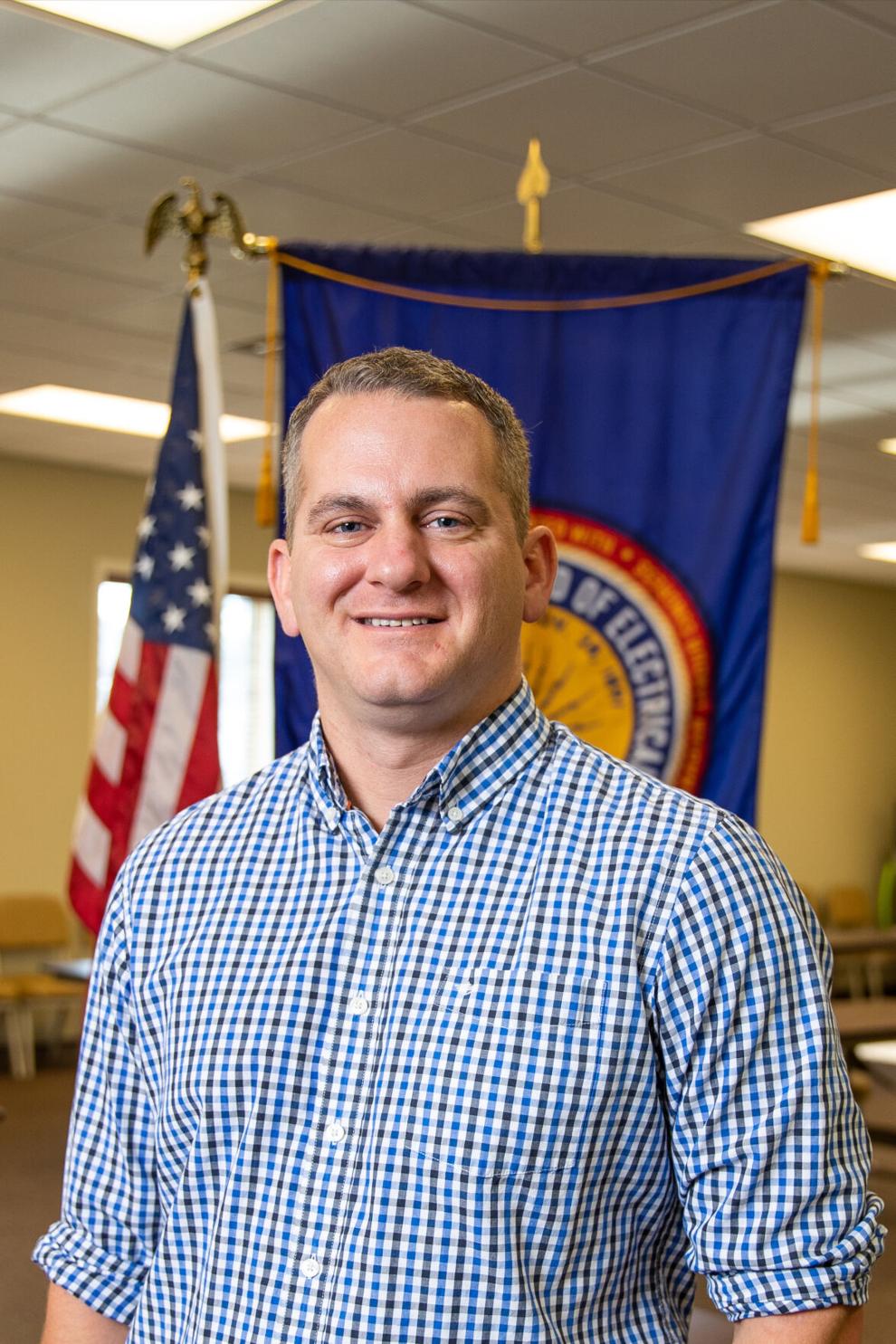 Mark Capone gets on a golf course about three times a week, playing in two leagues and fitting in another round when he can. 
    Mr. Capone, 36, took up the game he loves at the height of the Tiger Woods mania that struck the nation while he was still in high school. 
    But it's because of his family and friends that he loves living in the north country. And why he stays here. 
    "For me, my relationships with my friends and family are important," he said. 
    He also has a rewarding job as the fund manager for the IBEW Local 910 Fund Office, where he helps the electrical union's 550 members prepare for their retirement and makes sure they get the health care they need. 
    It's his job to oversee millions of dollars in funds working with a team of professional managers.  
    Born and raised in the north country, he understands his responsibility of giving back. For several years, he served as the treasurer of the Northern New York Fort Drum AUSA, organizing and overseeing the organization's books and organizing its annual golf tournament. He's also been involved in the Real Men Wear Pink event for the local chapter of the American Cancer Society, in addition to stepping up with helping his friends with their charity work when he can. 
    But it's his job with the IBEW that has become his life's calling. He enjoys talking about what he does as a fund manager for the union. He gives advice to the union members, overseeing the day-to-day activities of their pension funds, annuity accounts and their health and welfare management to get the appropriate medical care that they might need. 
    Sometimes, they might have an idea of what they want to do with their retirement plans that is the wrong step, so he has to convince them to make the right decision. It's what's best for them, he explained. 
    "The customer isn't always right," he said. 
    It's been a lot of work to learn about the career he chose.  
    He credits his predecessor at the IBEW, John Love, for showing him the ropes of what it takes to be fund manager who looks out for its union members. After graduating from Jefferson Community College and SUNY Cortland, the 2002 Indian River graduate received a master's degree in business from SUNY Oswego and went on to take courses at the University of Pennsylvania.  
    Since then, he's worked hard to complete five tests to become a certified employee benefit specialist, demonstrating his responsibility to his profession, the trust that others put in him and the passion to continue to learn. On any given day, he can give advice to about 20 of its members. 
    "I just enjoy doing it," he said. 
    Before joining the IBEW office, Mr. Capone worked as the administrator for the town of LeRay, where he oversaw budget preparations, negotiations and the overall day-to-day management in partnership with the town supervisor and clerk. He got to see the inner workings of local government and how it partners with the private sector and other local governments. 
    It was a good experience, he said, but he has no regrets leaving that endeavor to become the union's fund manager. 
    He grew up in Evans Mills, one of four siblings. His older sister, Michelle Capone, is the director of regional development with the Development Authority of the North Country, and brother Chuck works at the Watertown Savings Bank and serves on the Watertown Trust board. 
    In high school, he played small forward for the school's basketball team under Coach Denny Seitz, who gave him the best advice he ever received. 
    "You can always give it more," the coach told his players. 
    He enjoys the north country's four seasons, snowboarding and skiing in the winter and kayaking in the warm weather, but golf is, of course, his passion. Hes got to see his idol, Tiger Woods, play at the PGA Championship at Oak Hill in 2003 at the height of Woods' popularity. He remembers following perhaps the best player of all time around the course with the throngs of people. 
    If he could change careers and had the talent, he'd be a professional golfer. He wouldn't divulge his handicap. 
    "We don't want to talk about that," he joked. 
    While most people know him for his love of golf and his athletic abilities, it would surprise people how much he enjoys the "Harry Potter" books and movies. 
    The books came out when he was about 12 or 13 and he made sure he saw the final picture when he closing in on age 30. 
    "They're fun," he explained. 
---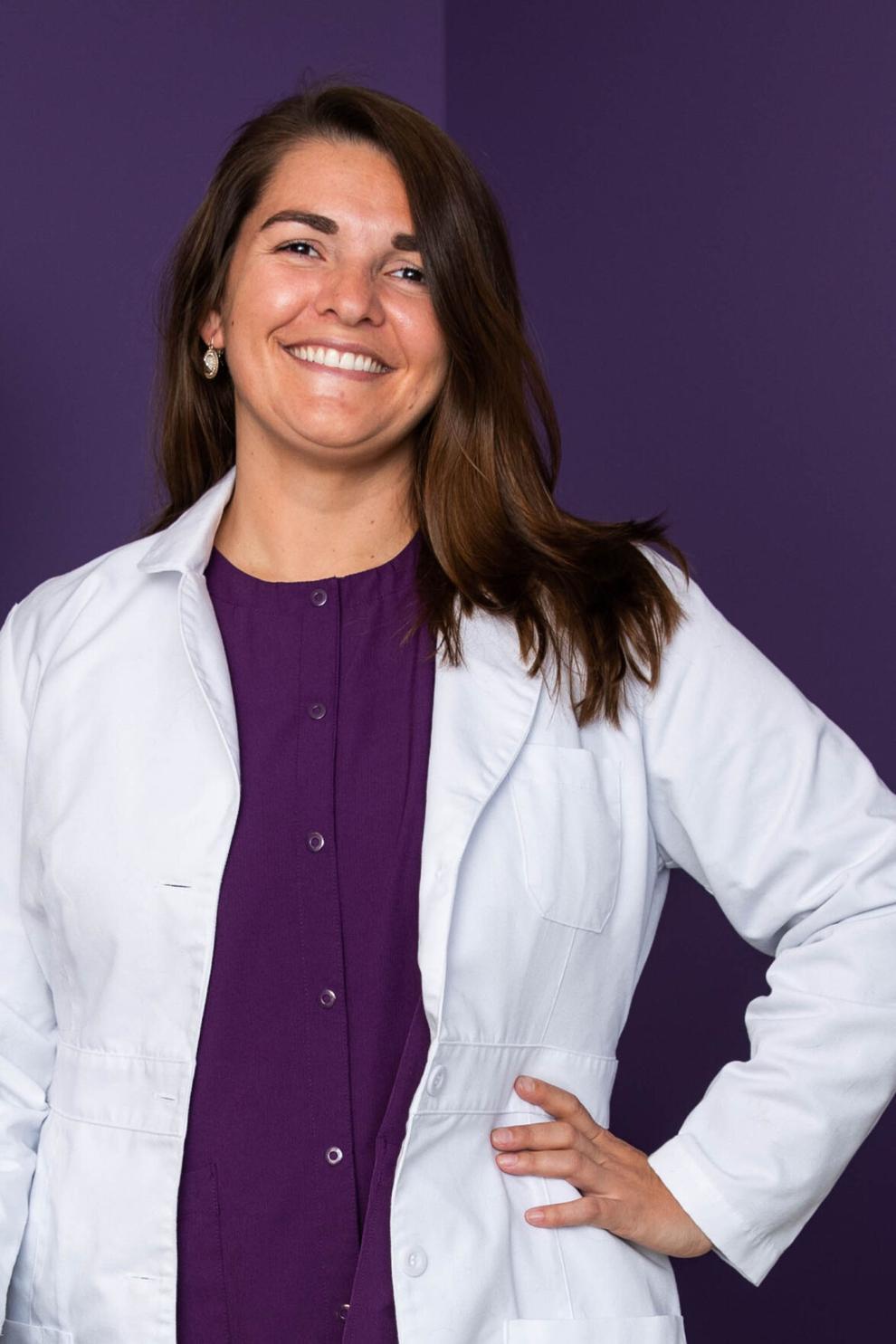 Leading by example has always come easily for Dr. Chelsea Eppolito as she began a life of service at an early age. 
          Dr. Eppolito has always been engaged in everything she sets her mind to. In high school, she played hockey and became captain; she was student council president; and when she entered into higher education at University at Buffalo she became team captain, treasurer and president of the club team. It goes without saying that Dr. Eppolito likes to lead by example. 
    " I feel like I've literally never not been in a leadership role," said Dr. Eppolito. "Truthfully,  I think it just is something that I've always liked to do. I really am a Type A personality; I like things organized and the best way to do that is to take a leadership role." 
    Dr. Eppolito is now the pediatric dentist at Clayton Dental Office and River Pediatrics, following in the footsteps of her greatest inspiration: Her grandfather Dr. John Eppolito, a general practitioner in the Clayton community for 48 years. From 1958 to 2004, he was a small-town legend in his own right. 
    "I never in a million years thought I was going to come home. I loved growing up here. I loved high school. I loved having my friends and family here. Being in a small town was great. But I wanted to go see other things and do other things," said Dr. Eppolito when reflecting on her youth.  
    She completed her doctorate of dental at University at Buffalo in 2016 and was faced with the decision of where to begin her professional career as a pediatric dentist. It was a decision she didn't take lightly, but has led her back to her roots.  
    "I could have been a dentist anywhere," she recalled, "I thought about doing it in Philly after my residency, but honestly there was a job posting for a practice in Watertown that I had seen through our residency program." 
    That got the doctor's wheels turning and she made a phone call back home to her parents, and to the doctor who had taken over her grandfather's practice.  
    "I knew that I could come and have this really great opportunity to work at the office that my grandfather started and to give back to the community that helped get me to where I was at that point in my life," said Dr. Eppolito, and that's exactly what she did.  
    Her passion for pediatrics stems from the different types of challenges youth patients present rather than their adult counterparts. How children are inquisitive and sometimes fearful are reasons why they can be challenging, she said. But for Dr. Eppolito, there's nothing more rewarding than being able to guide an apprehensive patient through treatment. She loves to see them leave with a smile on their face.     
    "I sing, although I probably shouldn't, I tell stories, and most importantly I laugh out loud every day.  I am a kid at heart with an obsession for everything Disney, and this job allows me to have it all," she said. 
    Her young patients having a positive experience isn't the only goal for Dr. Eppolito. Less fortunate families in the north country who have desperate need for adolescent dental work to ensure their child's well-being is a top priority for her.  
    "I knew that there were areas in the north country that were less fortunate, but I had no idea how many there really are," Dr. Eppolito said.  
       She said by accepting state healthcare, she's opened an avenue for those families to get the dental care their children need.  
    "I'm in the office three days a week, and then one day a week, I go to the operating room. The kids that I see in the operating room are a lot of the time the kids that are having the greatest needs," she said.  
    It's this dedication to children's dental health that Dr. Eppolito has brought to the north country. 
    Since moving home and starting her successful practice, Dr. Eppolito has had a baby of her own, Pacen John Schleher, and become immersed in community events and activities. From volunteering at the Clayton Pumpkin Chunkin', Clayton Christmas Parade or just lending a helping hand to those who need help in the village, Dr. Eppolito is leading by example and lending a heartfelt helping hand. 
    "It is something that has just always come naturally to me (leadership)," she said. "I wouldn't know my life without being in some sort of a leadership role, because that's just how I was raised. But it doesn't mean that it has to come naturally. And if you want to do something, and you want to be a part of something, then just do it." 
---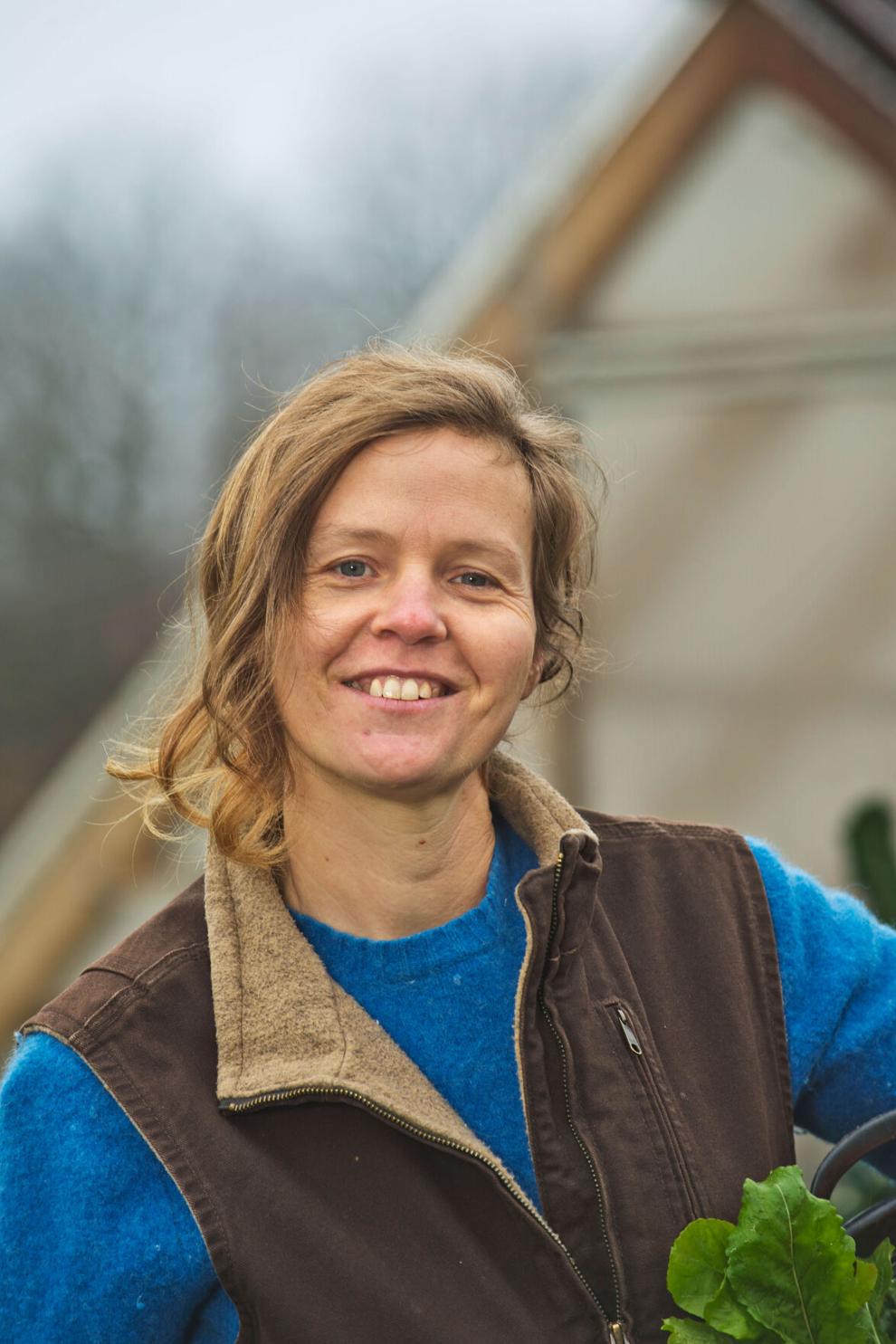 On a cloudy October morning, Maria "Flip" Filippi pulled carrots from the rich soil at littleGrasse Foodworks in St. Lawrence County. 
    The 39-year-old DeKalb native walked the rows of root vegetables and hearty greens, basket in hand, collecting a local lunch. 
    "People assume I'm 'all health food' because of the farm," she said. "But that's not true. I'm a sucker for Sour Patch Kids." 
    Leaving DeKalb in 1999, Flip worked on farms and food pantries in Mexico, Maine and Massachusetts, and graduated from Smith College with a bachelor's degree in psychology. She took with her a love for learning, animal care and canning skills from her north country upbringing. And returning to "affordable land and waters plenty" in 2009, she brought back a new understanding of food systems and security. 
    In other places she's lived, like Maine and western Massachusetts, she recalled, agricultural communities and markets are well established and have been historically supported. 
    "Those aren't necessarily the places, to me, with the most need," Flip said. "I wanted to be feeding my neighbors, I wanted to reach people I grew up with. I wanted to be part of people putting their best foot forward for the place they care about most — and this is where I care about most." 
    Co-farmers at littleGrasse Foodworks, a small-scale Community Supported Agriculture farm a mile outside the village of Canton, Flip and her partner Bob Washo have managed the zero-pesticide gardens for the last 10 years. The CSA farm exchanges hands-on weekly harvesting for a seasonal shareholder fee, with flexible plans and produce that supports local land stewardship, the Canton and county economies and food education. 
    In addition to her littleGrasse work, Flip earned her Master of Education from St. Lawrence University, Canton, and became the Local Foods Program Leader and Harvest Kitchen Manager at the Cornell Cooperative Extension of St. Lawrence County about three years ago. 
    In both capacities, at littleGrasse and with the CCE, Flip shares her love for and knowledge of locally-sourced, naturally-produced food. With work changing daily, weekly and seasonally, "diverse challenges" keep her focused. 
    Flip has secured several state grants for CCE programming, developed a Farm-to-School Program with St. Lawrence-Lewis BOCES and Potsdam's Big Spoon Kitchen and launched a virtual series of cooking classes during the initial months of the COVID-19 pandemic. She teaches classes at the CCE's Harvest Kitchen — a shared commercial kitchen for multipurpose teaching — leads lessons at CCE's Learning Farm, plans programming for producers and their growing businesses and helps littleGrasse shareholders new to the 3-acre farm. 
    When the COVID-19 pandemic arrived in New York this spring, a "tsunami of interest" in littleGrasse came with it, Flip said. 
    "Whether people were seeing empty shelves or now just have more time on their hands, interest has grown," she said. 
     New health and safety protocols have accompanied that growth, with the indoor shareholder space moved into open air and additional hand sanitizing stations set up. 
       "Sometimes it's been the only thing they did all week — harvesting a bouquet of flowers, taking a deep breath and leaving some of that anxiety at home," Flip said of littleGrasse visitors who stopped by the farm during peaks of the ongoing pandemic. 
    As a local foods leader, Flip sees herself as an Earth advocate, for healthy natural surroundings, healthy communities and an "equitable playing field for future generations." Food sits at the center of that advocacy, linking people to the planet, to each other, to the past and to the future. 
    Flip recalled a family she met the first year of the littleGrasse operation — she was cross-country skiing in Canton when she met a now "cornerstone" member of the farm. What started as a conversation with a mother who was "just curious" about CSAs has continued with a shared love for food and community. 
    "What's so cool about food is how transformative it is," Flip said. "There's no superhero that shape shifts more than food — whether utilitarian, nostalgic, skill-building or celebratory. Every meal and throughout our lives, people can have a different relationship to food and the folks around them through food."  
---
Born in New Jersey, raised in Europe and educated in both St. Lawrence County and the Midwest, Kelly E. Hale smiles when she thinks about where she's from. 
    "If someone asks me, 'Where's home?' it's always going to be England," the New York geologist said, calling from Colorado where she was visiting her brother last month. 
    Her family — Ms. Hale is one of four siblings, two sisters and two brothers — moved from New Jersey to Ascot, England, when she was about to turn 5 years old. Always "keen on science," Ms. Hale lived with her family in Ascot until 2010, when the United States, and the north country, specifically, beckoned. 
    She attended St. Lawrence University, Canton, spending the school months in environmental science and geology labs and summers with her grandparents on the St. Lawrence River. 
    Now serving as Environmental Program Specialist 1 for the state Department of Environmental Conservation in the north country, Ms. Hale oversees regional remediation of the world's most precious natural resource: water. 
    "As a kid, I was always fascinated by water," Ms. Hale said. "I understood from a very early age that it was very important that we have clean water." 
    Through her formal studies, Ms. Hale said she developed a well-rounded understanding of geologic topics and environmental science, learning about groundwater, surface water and atmospheric water. Hands-on courses and labs were key, she added. 
    After graduating as captain of the SLU golf team with a Bachelor of science in geology, Ms. Hale was awarded an academic scholarship to the University of Missouri, where she continued her geologic science work and investigated the effects of heavy metal pollution on molluscs along the Adriatic Coast for her 2016 master's thesis. 
    Ready to begin the full-time job search in 2016, Ms. Hale said she didn't want to limit herself to one place and applied for positions of all types around the world. 
    "Apply everywhere," she said, offering advice to graduates taking next steps. "The worst thing they can do is say no, and that's OK. You've got to keep your options open." 
    Without yet accepting any full-time geology work, Ms. Hale decided to return to the St. Lawrence and the Thousand Islands, moving to her family's riverside home. She substitute taught for a few months in early 2017 for Indian River Central School District while volunteering for the DEC. 
    "Having to lead a classroom — I've taught kindergarten through college — you have to be able to take command of situations and also be willing to listen to the needs and concerns of those in the classroom," she said of her Indian River and college teaching assistant experiences. 
    She began her DEC work as a volunteer, then in a long-term seasonal position with the state's Mineral Resources program, updating data and working with mine owners to ensure compliance and assisting with the mine permitting process. By 2018, she had commanded the attention of the Division of Environmental Remediation and was hired to evaluate contamination at groundwater sites across DEC Region 6, which covers Herkimer, Jefferson, Lewis, Oneida and St. Lawrence counties. 
    Ms. Hale continues to grow in her position, having provided Geographic Information System training for DEC staff and now serving as the resident GIS contact in the region. 
    Her work days vary, sometimes completing in-office reviews of groundwater sampling reports, sometimes overseeing the actual clean up in the field. 
    Now 28, Ms. Hale has lived exactly 14 years in the United States and 14 in England. And the last four years in the north country, she said, have been about much more than launching a career. 
    She heads the Clayton Ladies Golf League as board president and volunteers with the Alexandria Bay Foundation for Community Betterment, and her latest love is being a "Lasagna Mama." 
    Developed at the outset of the global COVID-19 pandemic, Lasagna Love is now a nationally operating organization fueled by "Lasagna Mamas" who volunteer to cook meals for those in need. 
    "It's an incredible way to do a little something for a family that needs it," Ms. Hale said. 
---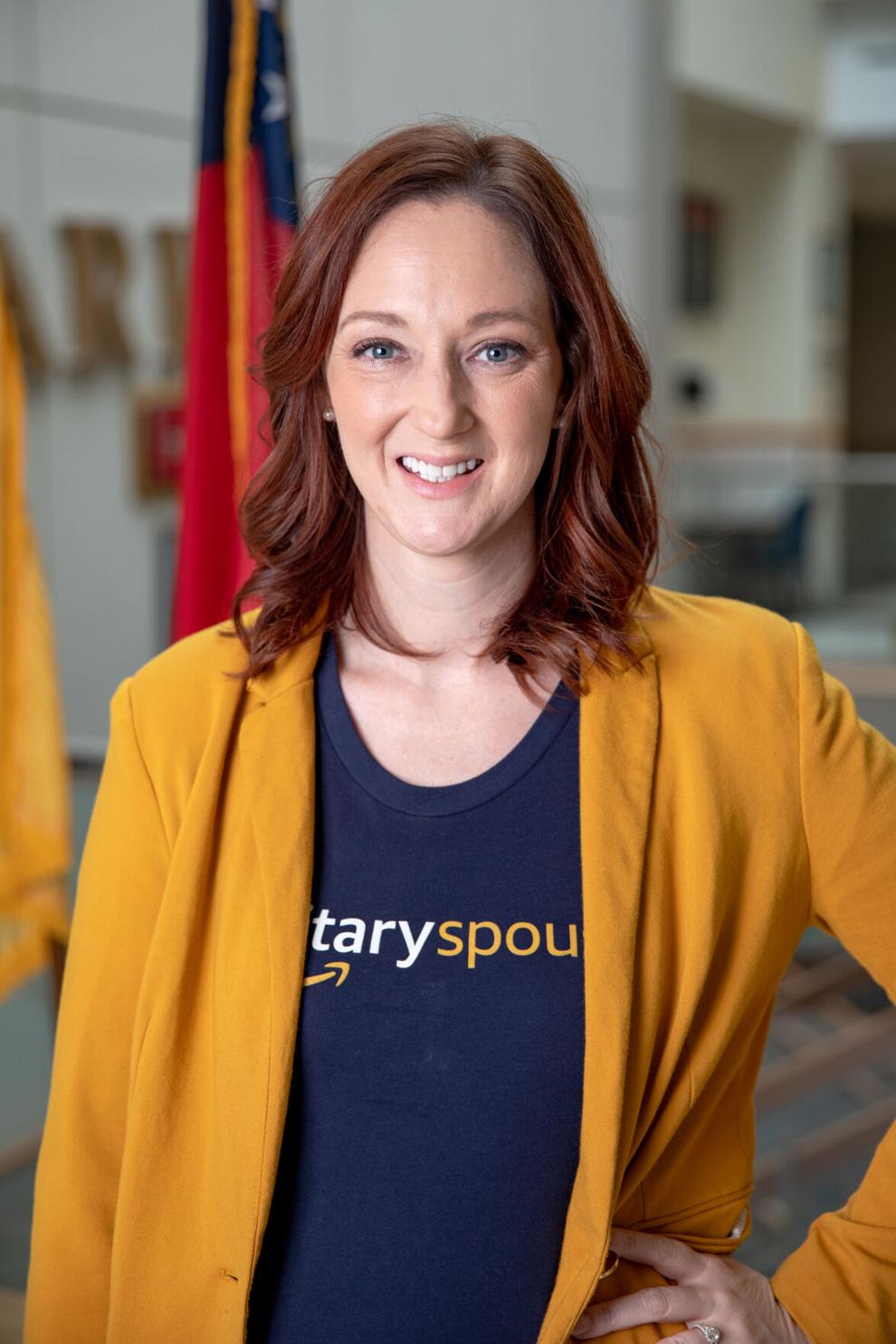 Lindsay Herald has a full-time job as a project engineer with Amazon.com and a family of three children, two dogs and a fiancée to take care of, but there are still enough hours left in the day to take care of others in volunteer roles.
    Meredith Taylor, who nominated Ms. Herald for 20 Under 40 recognition, said she has been instrumental in volunteering to support fellow military spouses by working with the Fort Drum Hiring Our Heroes Military Spouse Professional Network. 
    The Military Spouse Professional Network is a free resource started by military spouses for military spouse's past and present. It operates on the principle that military spouses will help each other find fulfilling employment while remaining in the military community. 
    Ms. Taylor said that, through Ms. Herald's role in the Fort Drum Hiring Our Heroes Military Spouse Professional Network, she has created a network of national employers to help boost the employment rate for local spouses. 
    "Lindsay has spearheaded campaigns with representatives from companies including Amazon, Apria Health, Sitel, and Instant Teams. Her initiatives have helped over 24 military spouses find remote opportunities in a few weeks time," Ms. Taylor said. 
    "In a few weeks time, by helping 24 military spouses find full time positions at $20/hour, she has helped to increase local income by almost $100,000," she said. 
    Ms. Herald, who works remotely from Fort Drum, holds an MBA in project management, but she said college degrees don't necessary translate to employment opportunities. 
    "The biggest myth in business today is that you need a degree to succeed," she said. 
    Ms. Taylor said Ms. Herald's networking skills have tripled the number of Military Spouse Professional Network members over a few months, increasing the network locally as well as nationally. 
    She has also advocated for Fort Drum spouses to national organizations, Ms. Taylor said. 
    Ms. Herald said it feels like a natural thing to help military spouses. 
    "Having my own struggles, I feel as though I found my calling to help others overcome these obstacles," she said. 
    She credits Caitlin Vargas, a student when she taught information technology classes at Park University, Fort Irwin, Calif., with helping her along the way with her advice. 
    "Although my student, she has been with me since day one of my decision to actively employ spouses and veterans," Ms. Herald said. 
    Even though she's active with the Fort Drum Hiring Our Heroes Military Spouse Professional Network, Ms. Herald still finds time in her schedule to actively promote local events and local businesses in social media, encouraging military spouses to visit small, local businesses. 
    Her volunteer work is one of the things that gets her up ready for the day every day. 
     "Usually my dogs… but when not being licked by a puppy, my own drive to help others succeed," she said. 
     But, all of the hours spent volunteering, working and taking care of family has come with a small price to pay. 
     "My times and sometimes my own health," she said. 
    A native of Dry Ridge, Kentucky, Ms. Herald serves as a project engineer for Amazon, helping to bring new technology to the company's fulfillment centers. She works remotely from the Fort Drum area, but the impact of her work is felt throughout Amazon. 
    "I really love the complex nature of all the moving pieces of what it takes to bring world class technology to an Amazon fulfillment center," she said. 
    A military community assignment brought her to the north country, where individuals often leave to find meaningful employment elsewhere. But, Ms. Herald said, it doesn't have to be that way. 
    In order to retain young people in the area, her advice is, "Consider change, be open and get out of the 'We have always done it this way' mindset." 
    She has made a positive impact on several fronts, but Ms. Herald said it's sometimes hard to realize how far she has come. 
    "I need to learn to be more accepting of success," she said.  
---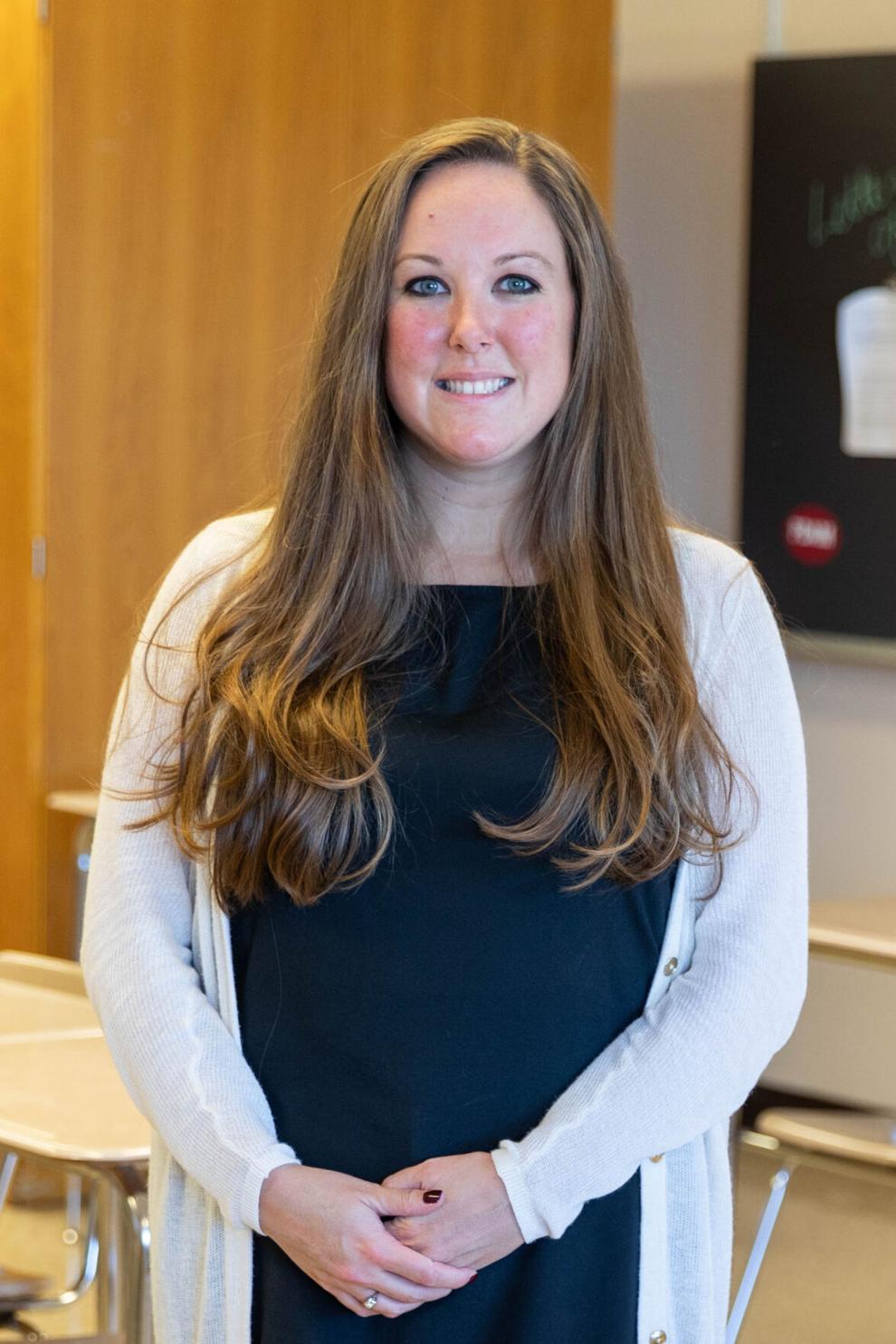 A third-generation teacher, Natalie S. Hurley grew up in an education household, but never thought she'd end up teaching. 
    Graduating from Oswego in 2007 with a bachelor's degree in math and a minor in economics, she had dreams of working for the Federal Reserve Bank or becoming an insurance actuary. Unfortunately, when she graduated it was the beginning of a large recession, so she wasn't able to find the jobs she was looking for. 
    "When I was in college, I had all the great aspirations of moving to a big city and when it came down to it, this area… there's so much here for us that we don't recognize," she said. "I think I started to realize we've got a river and a lake and Tug Hill; we've got so much stuff that's local that so many people have to drive and take vacations to get to." 
    Ms. Hurley worked for Watertown Savings Bank as a sort of summer gig before it merged with Redwood National Bank and brought in a huge influx of employees, signaling to her that she wouldn't be able to find a full-time job there. Ms. Hurley then began subbing at General Brown schools and the rest, as they say, is history. 
    She fell in love with teaching and went back to school on a part-time basis to get her teaching degree, working at the bank at night and babysitting on the weekends. 
    Her late father, Larry K. Hurley, was a math teacher and then a guidance counselor for 37 years. 
    "My dad never encouraged me to be a teacher until I came home and told him I was going to be a teacher, and then all of a sudden he did like a 180," she said. "I think at that point he couldn't be more proud of me to go into education." 
    In 2018, Ms. Hurley was appointed as a New York State Master Teacher. With that, she attends numerous professional development trainings to strengthen content knowledge and leadership. A mentor to other teachers, she was a consultant to another local district in the summer of 2018 to help integrate pre-calculus into their curriculum. 
    She also is involved with the Professional Learning Community for Math Teachers at Jeff-Lewis BOCES, where area math teachers develop ideas to improve curriculum and instruction. In addition, she is on the Indian River National Honor Society Faculty Committee and is a representative on the Indian River Education Association. 
    Now, Ms. Hurley teaches algebra one, calculus and pre-calculus at Indian River High School 
    "It's a very good balance because I get the best and the brightest of the north country in my classroom through calc and pre-calc and I get kids who are going to school for a STEM career, but then I also get my little algebra one, they're ninth grade, sometimes 10th grade, and their needs are a lot different," she said. "It humbles me, it's a great balance of my day. I find so much strength through my students, watching them learn and grow." 
    Ms. Hurley is the only calc and pre-calc teacher at Indian River, so everyone she currently has in 11th grade, she will also have next year as seniors. 
    Aside from work, Ms. Hurley enjoys spending time with friends and competing in a fantasy football league. She said she does well with it because she is analytical and doesn't favor players or the teams they come from, instead looking at everyone equally and playing based on stats. 
        Though she only has one cat, a longhaired barn cat named Rupert, she said she is probably a cat lady and has been told she can't get any more, joking that a ratio must be maintained of people to cats per household. 
    Noting that Indian River is a phenomenal district to work in, Ms. Hurley said she feels valued for her work not only from her administration, but also her coworkers. Her advice to those seeking to be more engaged in their professional or personal lives is simple: 
    "Look for volunteer opportunities, they are everywhere," she said. "And if you can't find one, make one, because there's a lot of need, especially in the north country.  
---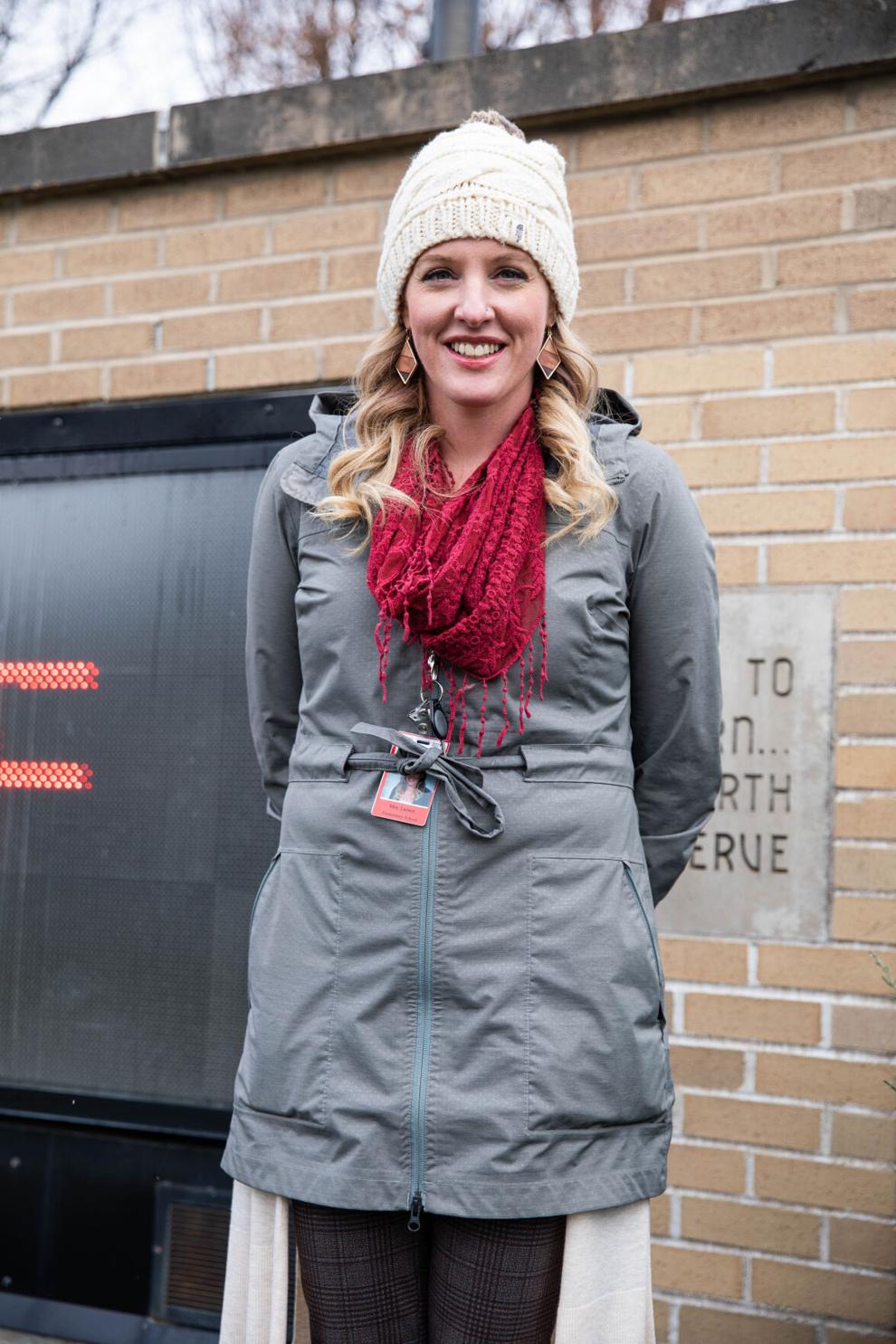 In Kathryn "Kate" Larsen's mind, there is no excuse to not stay in touch with struggling families through the changes brought on during the COVID-19 pandemic. 
    Mrs. Larsen, 38, is currently an elementary school counselor at Lowville Academy and Central School. 
    During the pandemic, in virtual meetings with her own school and other regional entities, she stressed the importance of maintaining contact with families and children after the schools closed. Within days of the March closures, she had figured out a way to electronically reach all of her school's families and was sharing these methods with anyone willing to listen and learn. 
    "I have a lot of friends that work in schools as teachers or admin and I was hearing a lot of, 'Oh we lost touch with 20 percent of our families.' I was hearing all these different percentages and became very vocal that there's no excuse for that; in 2020 there's no excuse," she said. "I was able to really bond with families in ways that I never would have before. I'm not saying the pandemic is a good thing, but it allows these relationships to get very strong." 
    This is Mrs. Larsen's second year with Lowville Academy, having worked in Jefferson County schools or organizations before. Both of her years so far have been heavily affected by the COVID-19 pandemic, and she said it will feel strange when she gets to a year without COVID ramifications. 
    Previously, she spent a semester with Credo Community Center for the Treatment of Addiction and had clients say to her that they wished they'd had a counselor like her when they were young, that they wouldn't have ended up where they did. After that, she felt called again to return to working with children and impacting them from a young age. When she left, she ended up working with ages 4 to 21 for a year through PIVOT. 
    "When COVID closed all the schools in March, suddenly we had all these opportunities for regional and statewide and national panels to talk about how to handle these things," Mrs. Larsen said. "I started jumping into those conversations and getting really vocal about how things need to come from a prevention standpoint, starting at an early age." 
    Along the lines of prevention, Mrs. Larsen was on an Advisory Committee for revamping how sex ed is taught, vocal about how sexual health needs to be taught differently. Also on the committee were members of the North Country Prenatal/Perinatal Council, Inc. After a few months, these individuals emailed her to let her know they had a surplus and that they wanted to buy her something to use to further her prevention education. 
    She told them her dream would be the Second Step Program, but didn't think they would purchase the costly curriculum. The program gives students the tools to excel in and out of the classroom. Reviews from educators show they have noticed schoolwide improvement and see even the most challenging students make progress in emotion management, situational awareness, and academic achievement. 
       To her surprise, the purchased the kindergarten through fifth grade curriculum for her, which she said has been amazing, causing her to pinch herself everyday at her luck. 
       "Everyone needs to accept and understand and be vocal about the fact that mental health is just as important as physical health," Mrs. Larsen said. "They are completely intertwined, they should not even really be separated, but they are. And we need more professionals everywhere, but especially here to help people improve their mental health." 
    Though her line of work is very rewarding, Mrs. Larsen said it also takes a lot of energy, so she is very vocal with everyone about whole person health, focusing on taking care of oneself along with others. 
    "You have to take care of yourself first or you can't help people in this line of work," she said. "You can't serve from an empty vessel; you have to put your oxygen mask on first before you put on someone else's." 
---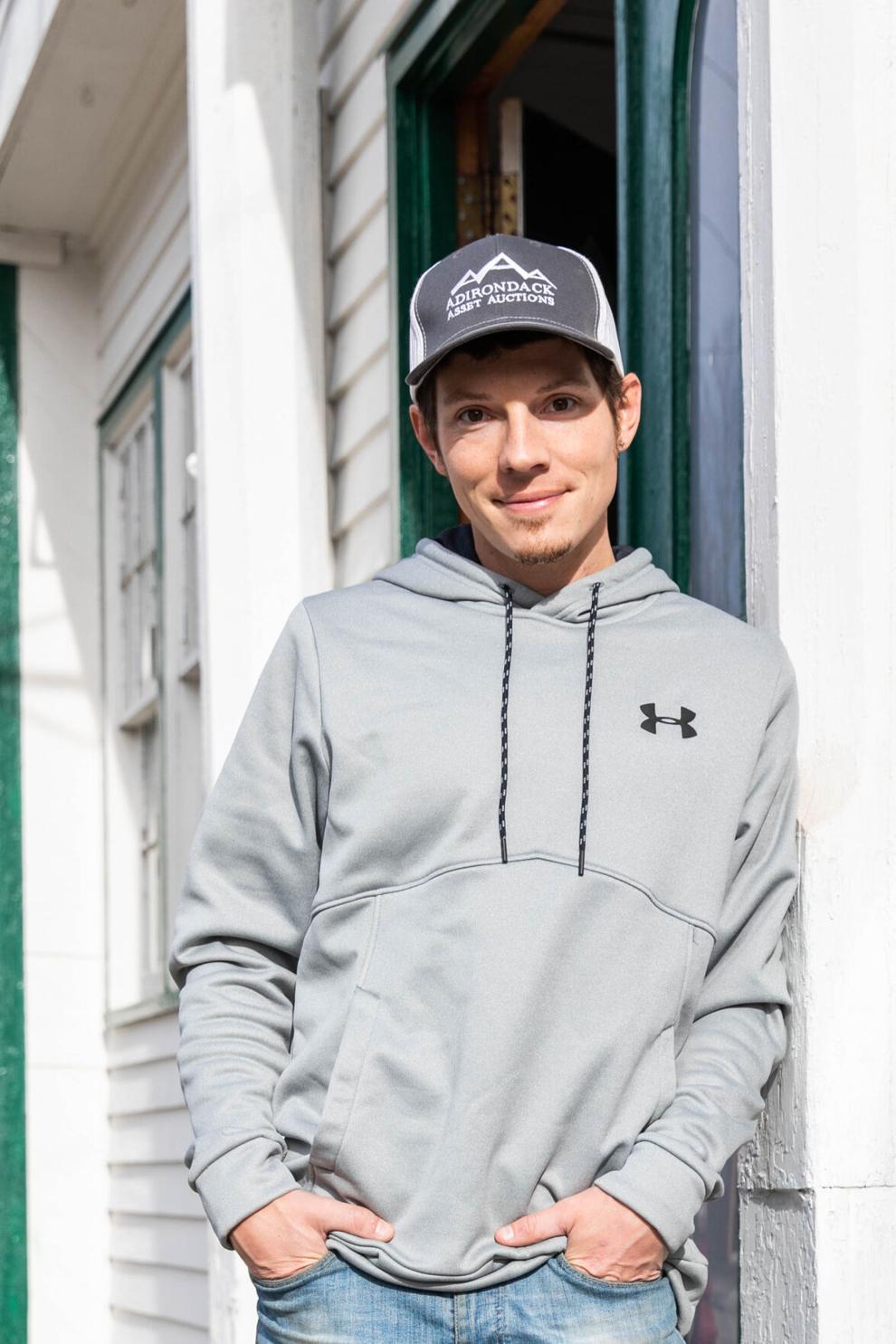 Tyler McDonald keeps learning.  
        A native of Lyons Falls, Mr. McDonald sought out a degree in engineering, got his license and started a career at the Development Authority of the North Country, but then he was ready for a change.  
    "I did that for eight or nine years and decided it wasn't really my gig. So, three years ago I think, maybe a little more I ended up buying the auction house here in Constableville and I've been doing that ever since," Mr. McDonald said.  
    Since taking over the auction hall, Mr. McDonald made a point to build out the business's capacity to host auctions online.  
    "Traditionally, all their auctions were live, but about a year and a half ago we pretty much transitioned this to be about 100 percent online."  
    It goes without saying that having things online prior to the COVID-19 pandemic was incredibly helpful, and Mr. McDonald said that he helped other auctioneers who hadn't made the switch to build out their online presence. He said it's things like that, ignoring competition to embrace comradery between small business owners, that he finds encouraging for young potential entrepreneurs in the north country as a whole.  
    "There's a core group of very very good people out there to help you, regardless, even if you're competition. Some of my really good friends are auctioneers."  
    And though he admits there are certainly challenges associated with the geographic landscape of doing business in the north country, he said he'd encourage young people in his shoes to take risks and try starting something.  
    "Don't be afraid," Mr. McDonald said. "When I was thinking about the auction business, I was thinking about business in and of itself, wanting to be a business owner, but getting out of that security envelope of a steady paycheck and a steady job. It took me a little while to come to terms with that."  
    That caring attitude for others extends beyond the business world too. Back when he worked for DANC, Mr. McDonald was assigned to work on the Lyons Falls Mill project, an effort by the Lewis County Development Corporation to redevelop the old pulp and paper mill. Given the project was in his hometown, Tyler felt compelled to help work on the project.  
    "I was the project engineer for them," Mr. McDonald explained. "I was tasked with essentially managing that project I think it was about three years or so that I was involved. It was awesome for me because I'm local, I live just outside of Lyons Falls, so it was really cool to see the part of that process through the LCDC and DANC. Then, I ended up actually, out of that project, becaming a better friends or better acquaintances with the board of the LCDC and thought it was a good organization, so I asked to be a board member and they said yes."  
       He still serves on the development corporation's board. He's also committed to giving back to his community in other ways, often relying on his expertise to make things happen.  
       "They can't do gatherings and stuff for benefits, any real large gathering. We've done quite a few benefit auctions for different (organizations) and we do that basically pro-bono. We just donate our time and our services to kind of help whatever entity, that may be. The American Cancer Society, did one for them, the Children's Miracle Network, a couple of our local churches," Mr. McDonald said. "That's been really fun."  
    For Mr. McDonald, it seems fun means a constant stream of new ventures and projects. In addition to his auctioneering services, which also include estate sales, he's now working in real estate as well.  
    "I think that I'm always looking for something better or a better way to do something, so I always, I guess I push myself to do better," Mr. McDonald said.  
    For him, that started with getting his degree and has now morphed into everything he does.  
    "There's always something to learn. I guess that's my motto," Mr. McDonald said laughing. "I just like learning."   
---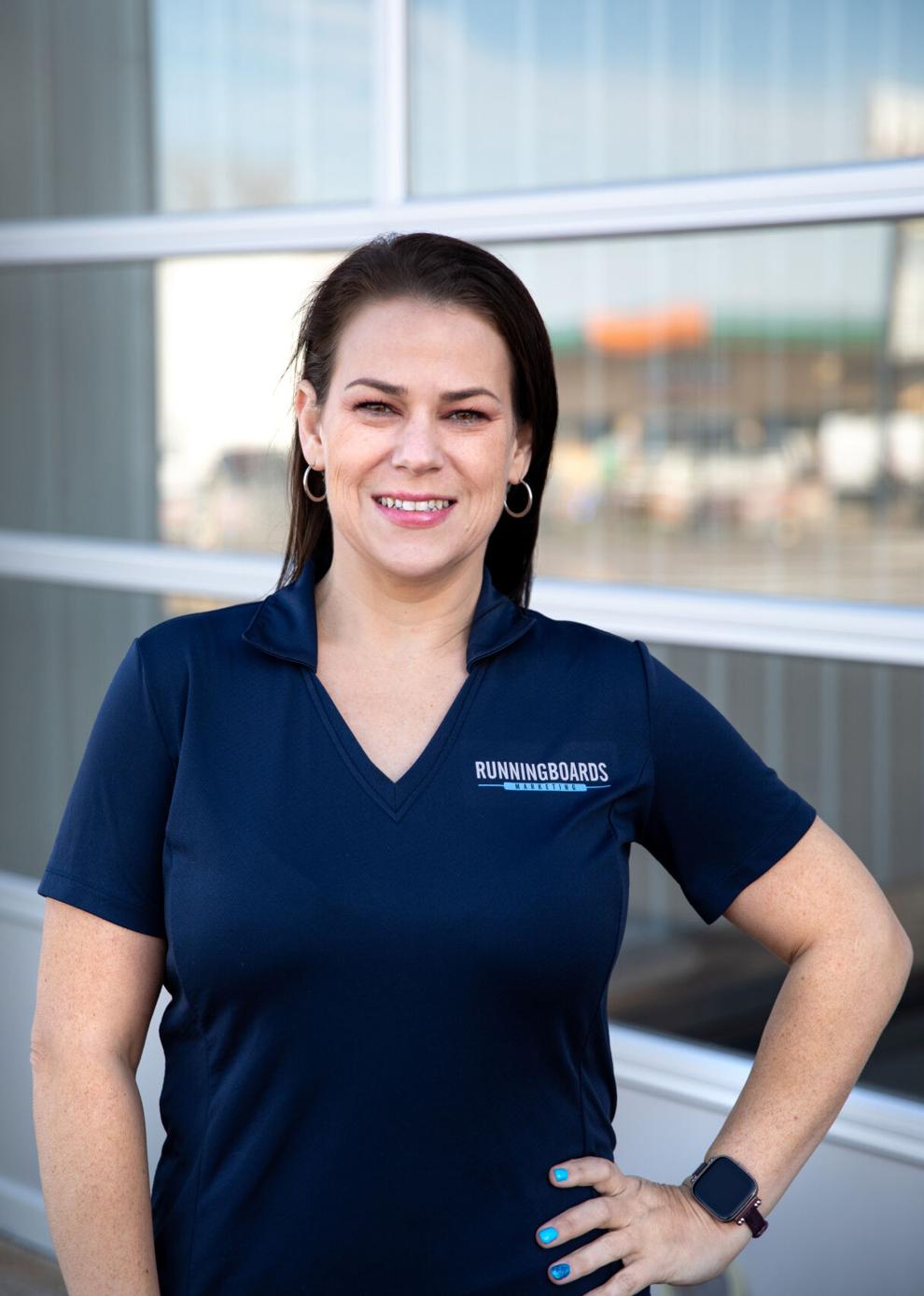 With raising three kids alone, Jamie McGuire has always had no choice but to work constantly to provide for them, coming to realize in her success over the years that being a single mom doesn't define her. 
    Friends of Ms. McGuire would say she has unlimited energy and is devoid of an off switch. That may be true. She's the president of the Dexter American Legion Auxiliary, co-founder of the North Country Business Professionals Association – which has 300 business pros interested in helping them network – she's secretary of the Downtown Business Association of Watertown, and her volunteer work on Fort Drum landed her three different volunteer of the year awards from the Army. Point is she is heavily involved in her community, and it all comes back to providing for, and setting a good example, for her three kids: Ashley, 21; Evan, 16; and Ryan, 14. She gets up at 5 a.m. almost every day so she can have time to clean, schedule and check her email and the news. That's essentially her free time during the day, but she won't hesitate to say that she also gets rare, actual free time, with wine and bad TV. 
    Ms. McGuire was raised in Sharon, Mass., by her dad. Wanting to get ahead in the business world, she actually changed the way she spoke so she wouldn't sound like she was back in the harbor or talking about Dunkies. But still, that thick Boston accent comes back after a glass of wine, and a few things will never leave her. 
    "A couple of things are in my blood," she said. "Dunkin, the Red Sox and the Patriots. You can't pull them out." 
    Ms. McGuire was sitting pretty at the beginning of 2020. She was on her way to be managing sales of 13 hotels, she was on her way to losing nearly 100 pounds, and she had gotten her kids involved in the community just like her. This was by design. She said she had planned for 2020 to be her year. 
    But then COVID-19 hit and she was laid off. 
    "It was a gut punch," she said. 
    She was unemployed for a total of three weeks before she got her dream job: director of sales at Runningboards Marketing. She runs sales in Watertown and Syracuse, and she's hopeful that she's going to start helping national efforts soon for the company. 
    "It goes back to my kids," she said. "I don't have a choice." 
    As much as her life is work – she would tell you she's at it constantly – she finds time for her kids and herself. Just this year she has been fishing, axe throwing and she rode a motorcycle and jet skied for the first time. 
    "I think everything happens for a reason," she said. "You just don't know what the reasons are until later." 
    Ms. McGuire in the last few years became an only parent. Her motivations changed after that. She had to step up for her kids, raising them financially, emotionally and physically. 
       "I'm very proud of how far I've come," she said. "They're good kids, and they are not missing anything in their life. They've got me 100 percent." 
    But being a single mother is a balance. 
    "That definitely doesn't define me," she said, "It's not something I wanted to be, but now that I am, might as well embrace it." 
    And in being that strong, Ms. McGuire knows people will have their opinions of her. That comes with the territory and she said those are none of her business. Between her professional success and several awards after serving her community, she's more focused on herself and her kids. 
    "I think people should just try to worry about how they are contributing to society and how they're making other people feel and stop worrying about what everybody else is doing," she said. "I think the world would be a much better place."      
---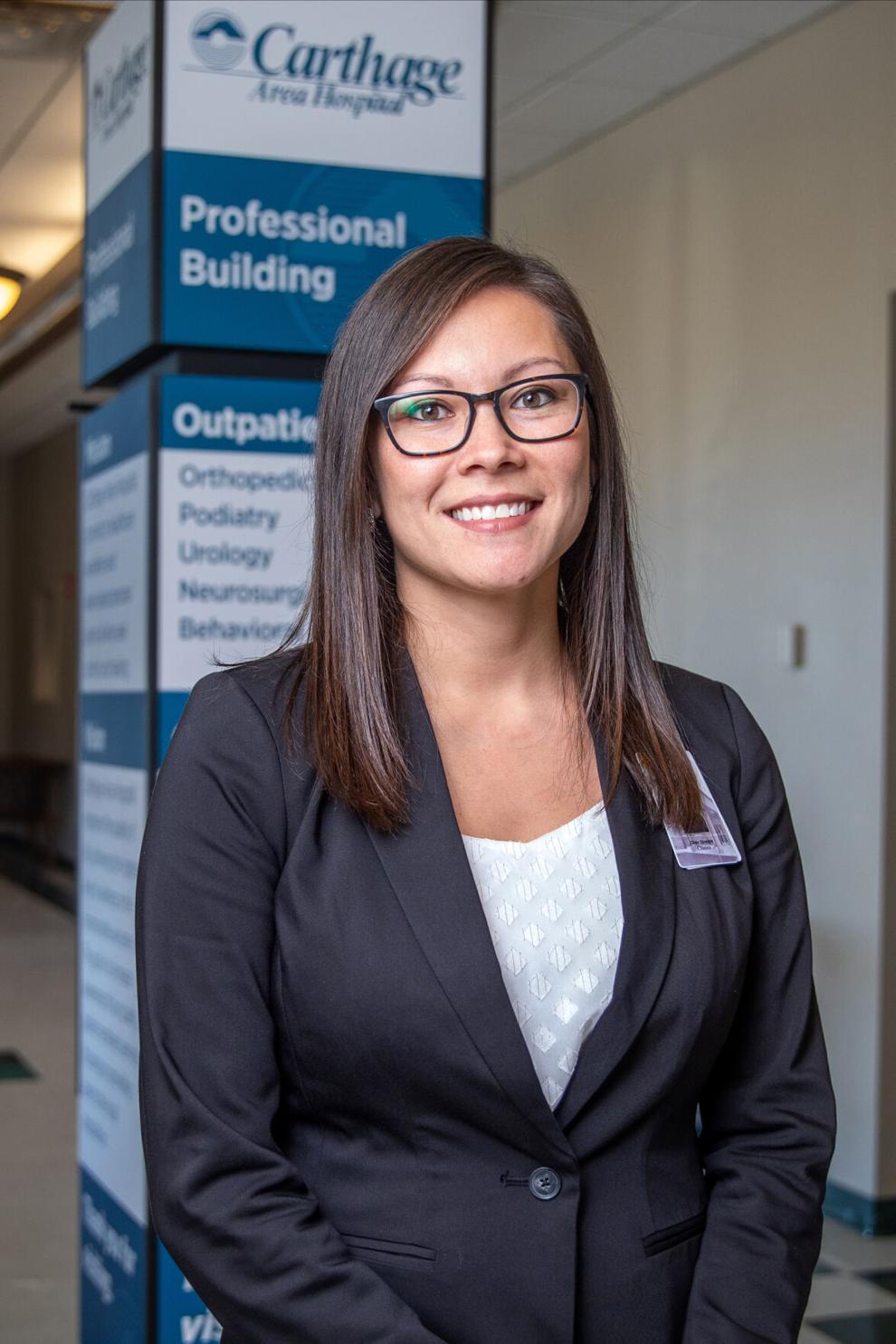 Jerian O. O'Dell found her way back to the north country looking to start a career as a dental hygienist, but plans and a penchant for leadership took her even further.  
    Though she had been to Jefferson County to visit her father many times over the years, Ms. O'Dell originally sought to get her dental hygienist certification in Alaska.  
    "We only had one program in the state of Alaska that accepted like 12 students at a time. So I stayed out there for three years trying to get into that program doing pre-reqs, going to college in Anchorage, doing that kind of thing, and just couldn't get into the program," Ms. O'Dell explained. "It was just too high demand."  
    Eventually, she decided to come back east and found success at SUNY Broome where she graduated and soon went to work at the Carthage Area Hospital dental clinic. At the same time, Ms. O'Dell finished up her bachelor's at SUNY Canton and utilized the hospital's tuition assistance program to complete an MBA in health services management from SUNY Polytechnic.  
    "My goal at that moment was to eventually run a dental hygiene program," Ms. O'Dell said. "That was kind of my goal, and why I went back was finishing that degree."  
    Just as she was preparing to leave herself, the dentist at the Carthage Area Hospital left, causing issues with filling the role and ultimately shuttering the clinic. Just when Ms. O'Dell was about to switch to a teaching position, another avenue opened up.  
    "When I gave my notice, the hospital said 'Wait a second, we don't want you to go anywhere,' and 'Oh and by the way, we paid for your degree, so how about you try and do some management for us,' Ms. O'Dell said laughing.  
    First a clinic manager and now director of all the outpatient clinics, Ms. O'Dell found success in management, even despite what she described as a rough situation at the hospital she was greeted with at the time.  
    "When I got into the position and just was kind of given the task of 'okay, how do we turn things around here and where do we start? At this point can it get much worse?'," Ms. O'Dell said laughing. "And so, I think my background as a hygienist, even though it wasn't necessarily in the medical field per se, but just as a clinician or as a provider really helped me. I think that from a management perspective, I sometimes have a different view on things or maybe what's needed or how we should do something just because I have a little of that provider background."  
    A lot of this, she said, involves working to listen and understand problems arising with different clinics and all of the staff operating in them. From her perspective, morale has improved considerably, turnover is down and pay for her staffers has increased.  
    "It was kind of difficult, but that's kind of my nature. I love problem solving. Even though it was a difficult time, that's kind of what keeps me going," Ms. O'Dell said.  
       She said she's also encouraged by other young professionals in the area who are also driven to excel and keep their skills in the north country, dispelling the idea that the area doesn't have much to offer for them.  
         "I think there's this notion sometimes of the north country that there's not much to do and it's kind of secluded and rural, which it is, but if you embrace it, then you could definitely find a lot of entertaining things to do around here."  
    Aside from work, Ms. O'Dell also serves on the Jefferson County Community Services Board and volunteers with the Croghan Food Pantry. She's also the mother of two young sons and daughter, and tries to involve them with these volunteer opportunities as much as possible.  
    "Just to get her out and involved for a little bit so hopefully it instills some of the things, the qualities and characteristics in her and wanting to be involved," Ms. O'Dell said. "I wanted to help her open up a little bit. If there's anything I can involve them in, I try to involve them too."  
---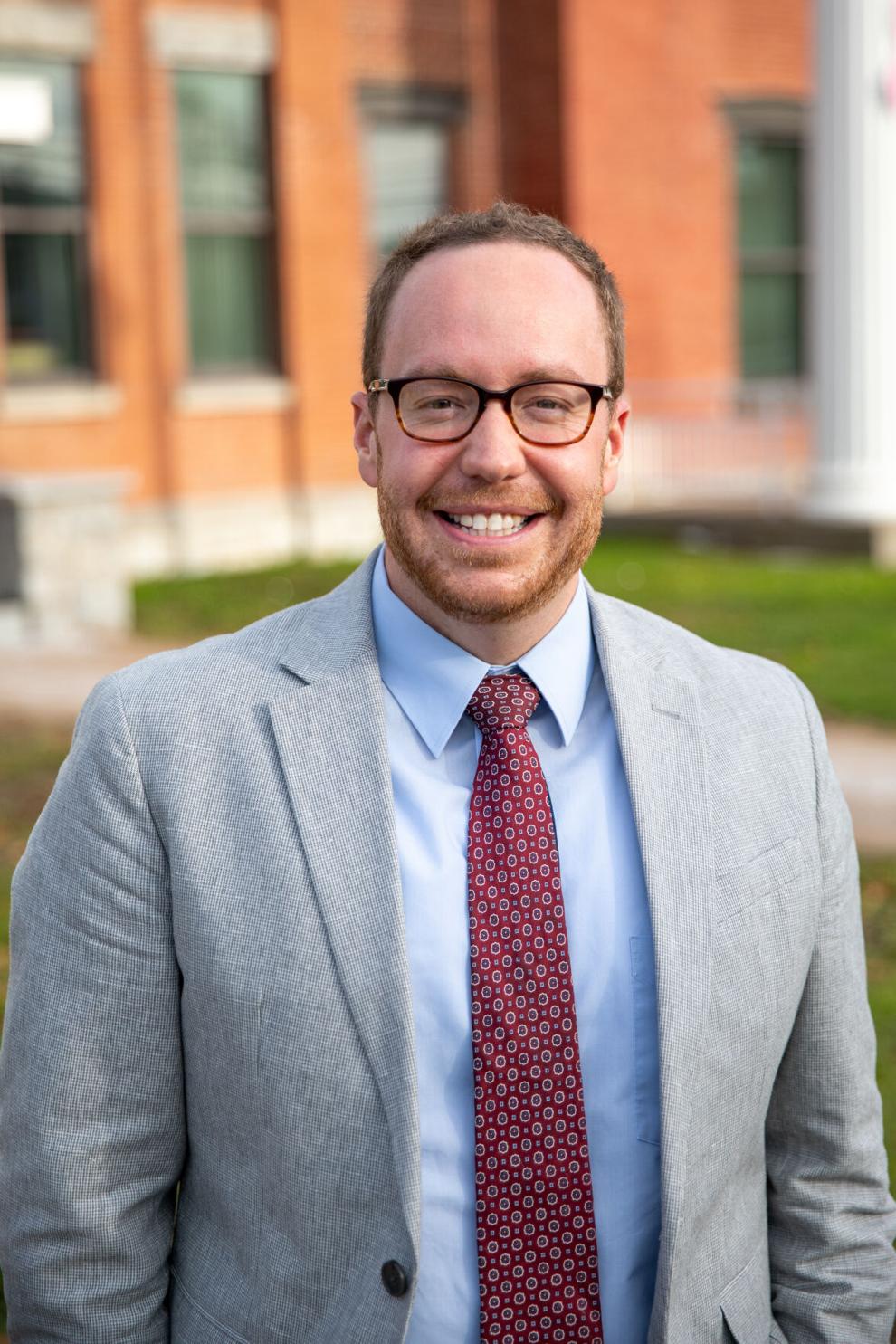 Caring. Outgoing. But most importantly, a leader.  
    These are just a handful of words used by friends and colleagues to describe Ryan Piche. The 31-year-old originally from Adams Center has been in the role of Lewis County manager for about three years now, and has propelled the county and its leadership into thinking outside the box.  
    "He was just that breath of fresh air that Lewis County needed," Brittany Davis said of Mr. Piche. Ms. Davis works closely with Mr. Piche as the executive director of Lewis County Economic Development. She's also one of two people who nominated Mr. Piche for this year's 20 Under 40 Awards.  
    Mr. Piche got involved in public service in 2013 while working for Empire State Development in Albany. But Mr. Piche said he truly earned his "cred" in government work as the village manager for a small town in rural Ohio a year later.  
    "The state government (work) didn't really resonate with me," Mr. Piche said.  
    So, he took an internship with the Schenectady County Manager's Office. At the time, Mr. Piche was working toward his master's degree at Rockefeller College of Public Affairs and Policy at SUNY Albany. His job in Schenectady is what made him realize he loves working on the local government level, rather than the state level, like at Empire State Development. He decided local government work was what he wanted to do with his life.  
    "From my first day there (at the Schenectady County Manager's Office), I just loved it," Mr. Piche said. "We get to work on issues that are so broad and diverse, you never know what's gonna walk in the door."  
    After his internship, Mr. Piche applied for jobs all across the country. He ended up in a small town in rural, western Ohio, which he said is a place he will be forever grateful for. He was hired as the village manager in Botkins, Ohio, at the age of 24. The village has less than 1,200 people.  
    "I feel like I got some local government street cred (in Botkins)," Mr. Piche said. "We had a baseball tournament at the park, (so) I'd have to go out with the guys and help out in the baseball fields. If we had a water break, I'd have to jump in the hole and help out. I wasn't probably very helpful," he laughed.  
    He was in Botkins for three years, and said he loved it.  
    "It was a wonderful little community," he said.  
    Before returning back home to the north country to serve in his current role as Lewis County manager, Mr. Piche made a brief, six-month stop in Caro, Mich., as the city manager.  
    "My goal from day one was always to get back home," Mr. Piche said. "Public service is great, but you only have one hometown."  
    Being able to serve his hometown community — one that had a significant impact on him — is extra special, Mr. Piche said. He's pretty much a professional community member.  
    Mr. Piche said he has great relationships with both Ruth A. Doyle, St. Lawrence County administrator, and Robert F. Hagemann III, Jefferson County administrator.   
    "I never got to be anybody's deputy or assistant … so I didn't really get to learn," Mr Piche said. "But since I've been here, I've really learned a lot from (Ms. Doyle and Mr. Hagemann). I rely on them, and I call them and double check things with them. … I would say that those two have been very important resources for me."  
    Mr. Piche also mentioned David Zembiec as another mentor. Mr. Zembiec was the second person to nominate Mr. Piche for this year's 20 Under 40 Awards, citing Mr. Piche's leadership skills and willingness to adapt in his nomination.  
    "When I was graduating from Le Moyne (College in Syracuse), and didn't have a clue what I was going to do next, Dave took me under his wing, and showed me the world of economic development and public service, which ultimately guided my path," Mr. Piche said of Mr. Zembiec. "Dave has been a constant champion of mine, and someone I can count on for good advice."  
    When Mr. Piche isn't working, he can be found refereeing a local Frontier League girls' basketball game. This is, when sports resume following shutdowns caused by the ongoing COVID-19 pandemic.     
    "I really believe in public service," Mr. Piche said. "I think what we're doing here matters a great deal to the local community. I think that it's an honor to get to serve the public, especially in Lewis County, where we have just some of the best people that I've ever met … it's the idea that we could do something that could really make a difference and improve people's lives."  
    That, Mr. Piche said, is what keeps him going.   
---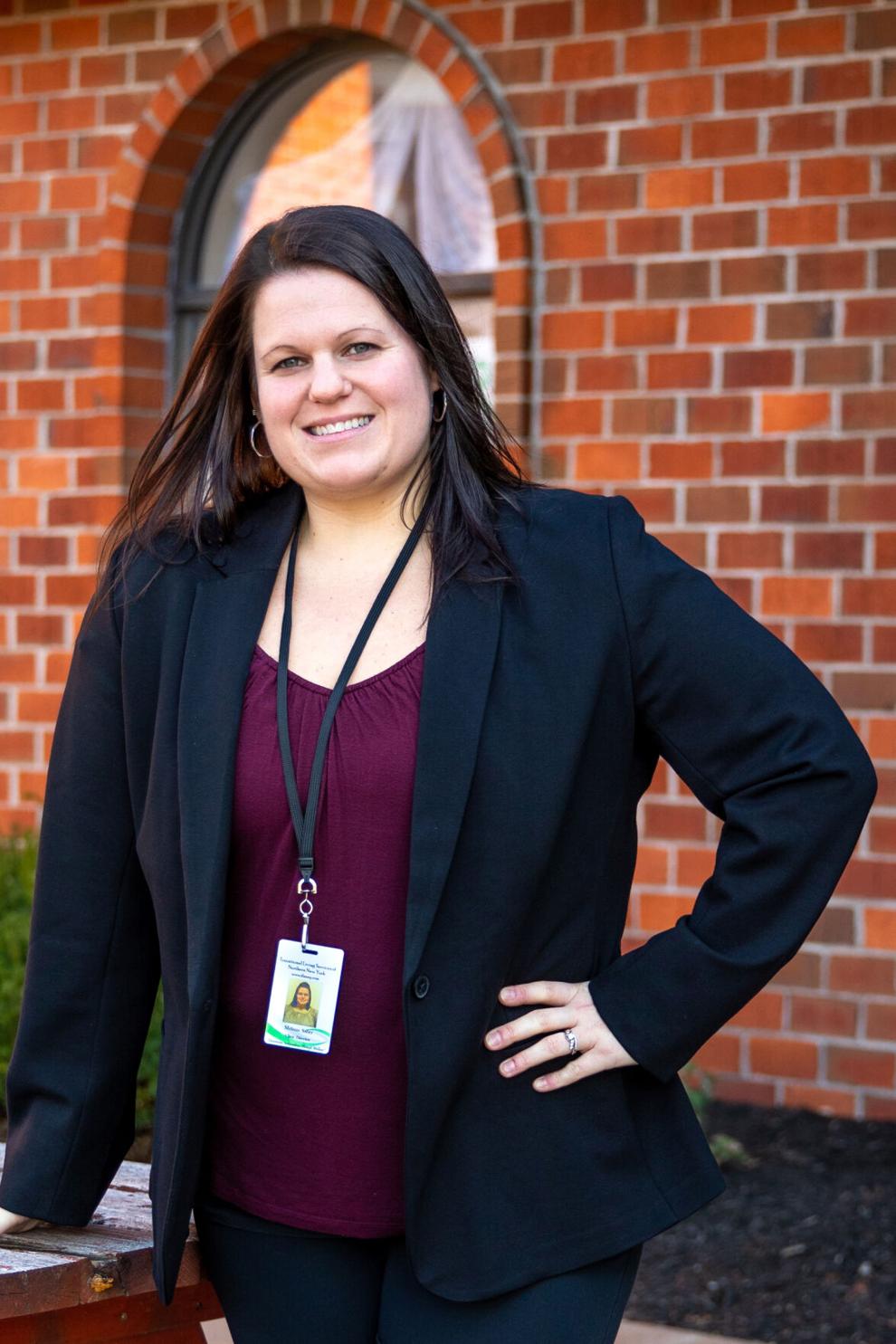 If you had told Melanie Saber in 2005 that she would be a social worker, directing a behavioral health clinic for Transitional Living Services of Northern New York, she wouldn't have believed you. 
    "I never for a moment ever saw myself in this field or in this position," she said. 
    Mrs. Saber was born in Germany, to a military family, but moved to the north country when she was very young. In 2005, she graduated from Carthage High School and attended two years at Jefferson Community College. 
    "My set goal was to go to college, further my education in some sort of sports field, like sports nutrition," she said. 
    After getting her associates degree from JCC, Mrs. Saber said she moved to Frostburg State University in Maryland, and pursued a degree in athletic training and nutrition there. 
    She said things were going well there, but when she returned to the area for winter break, she met Rebecca Richter while substitute teaching at BOCES. Ms. Richter was a social worker, and Mrs. Saber said through conversations with her, she realized she was really interested in social work. 
    "Before I knew it, I transferred back home, and I finished up with a bachelor's degree in educational studies working with at-risk youth," she said. 
    After finishing her degree at SUNY Empire, Mrs. Saber said her passion for the field only grew, and she decided to get her master's degree in social work from Syracuse University, and began practicing in the field. 
    "I started practicing in the fall of 2013, in a school-based health clinic setting," she said. 
    Mrs. Saber said she moved through the ranks, taking over the entire school-based clinic organization she had been working with, then moving to run a behavioral health clinic for Carthage Area Hospital. 
    In 2018, Mrs. Saber became the director of the Behavioral Health and Wellness Center for Transitional Living Services. 
    She said a sense of community has always played a huge part in her professional life, and she has always sought out ways that she can help encourage a sense of closeness with the people she works with. 
    One of the projects Mrs. Saber said is a major point of pride was also centered on community. When she worked with the Carthage Area Hospital's school-based health clinics, she was responsible for opening a brand new clinic in the program. She said the challenge, and the feeling of building something new, were very rewarding. 
    When she moved to working with Transitional Living Services, that focus on community carried even further into her work. 
    "When I came on board here, being able to strengthen what we do here, the community outreach, building on that, it's been so incredible," she said. 
    She said she likes to be at the helm with her team, making things happen and working on the front lines of an issue. 
    "I don't want to stay behind the scenes; I like to make things work, I like to fix things," she said. "I get bored sometimes, pretty easily, so I'm constantly looking for new challenges, new issues. I encourage my team to do their very best, and I do it alongside them." 
       Mrs. Saber also said she prides herself on her work with the Lewis County Suicide Prevention Coalition, as a member of their steering committee. 
       "I take a lot of pride in that, and I respect their mission," she said. "Anything I can do to help build that up, and help to reduce the stigma, I bring that into my work." 
    Much like her professional life, Mrs. Saber said her personal live also revolves around her community, her neighbors, friends and family. She said the small town feel of Lewis and Jefferson Counties is what made her want to stick around and build a life in the area. 
    "It's the community here, it's incredible," she said. "I know I can pick up the phone, reach out to another person, another agency, another local entity, and I know that everyone is going to do all they can to support each other." 
    She said the outdoors have also been a major part of her life in the area. She, her husband and her son frequently travel around the region, going four wheeling, being outdoors. 
    "There's just something about being here in the Adirondacks that is so special, I couldn't ask for anything more," she said.  
---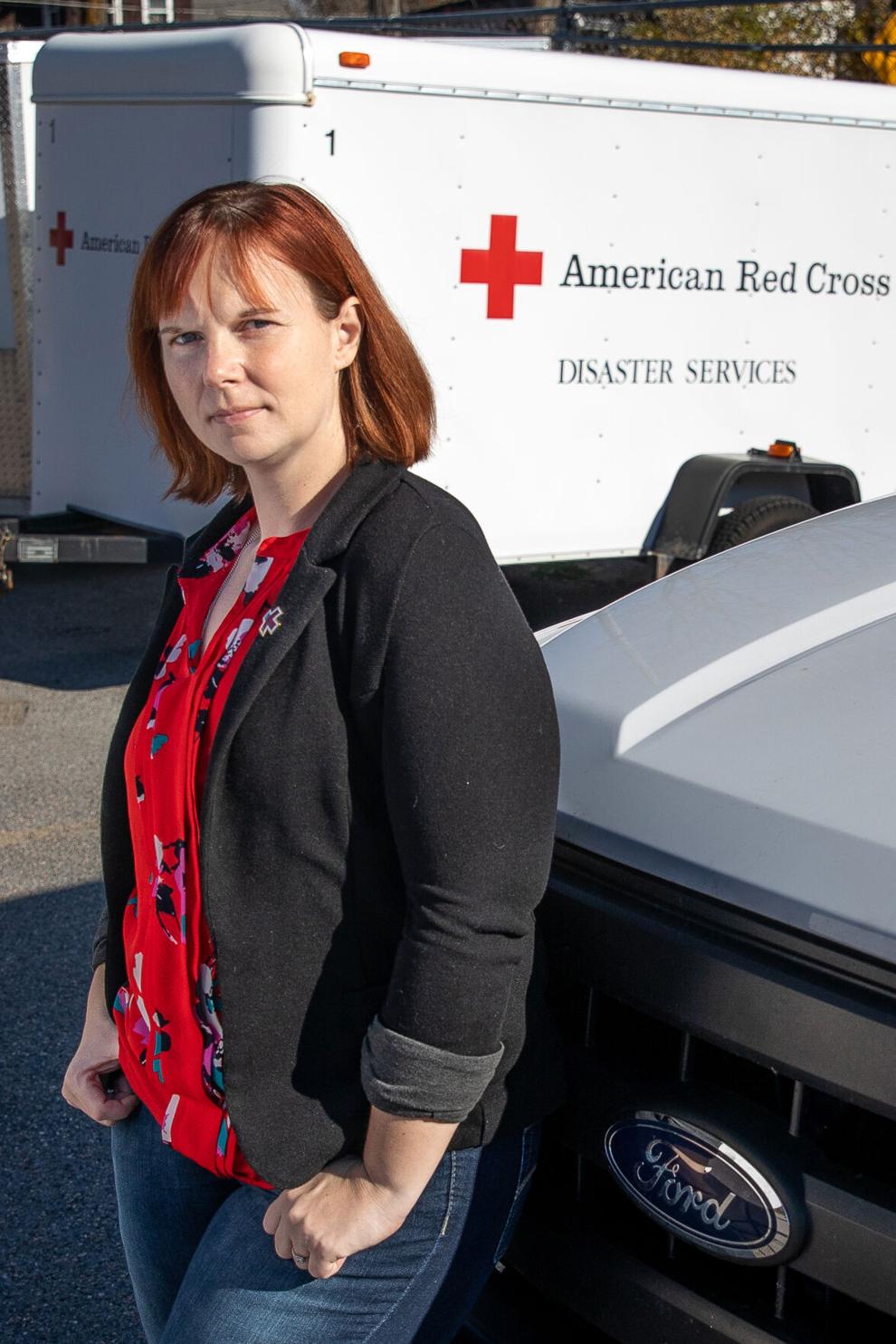 After a fire that killed five people, Cortney Shatraw supervised the installation of 1,000 smoke detectors in Jefferson County. After kids kept reappearing on her docket when she worked on behalf of foster children, she created a new program to fix that. And when COVID-19 came around, she was there to provide anything Red Cross could to essential workers. 
    When Mrs. Shatraw comes into contact with someone in her job, they are in crisis. That's what she does as the disaster program manager for Red Cross, supervising six counties in the north country. And the path to this career starts with her children. 
    It began with her second daughter, Alexis, who as a child lost her hearing. It was countless doctor's appointments and five surgeries before she could hear again, and Mrs. Shatraw felt like she wasn't being listened to during that time. 
    "I didn't know how to advocate for my kid," Mrs. Shatraw said. "And I never wanted to see that for anybody else." 
    She had been studying music at the time, hoping to someday become a band director. But after her daughter's experience, she would go on to earn an associates degree in human services, bachelor's in social work, master's in substance abuse and counseling; and now she's roughly three years from gaining a PhD in developmental leadership with an emphasis on behavioral health. It took around 16 years to gain those merits, and it all has revolved around mental health and treating it. 
    Nearly two years ago, five members of the Bodah family in Watertown died in a fire. On that same day, Mrs. Shatraw was organizing an event to encourage the installation of smoke detectors. Not only did the fire happen the same day of the event, she later found out the only surviving daughter in the fire was friends with her daughter, Alexis. 
    She went to her boss at the Red Cross and asked him to take on her duties, so she could focus solely on distributing smoke detectors. 
    In the next month, 1,000 smoke detectors went out to families in Jefferson County, and a total of 2,000 went to homes in the six counties she oversees as disaster manager. 
    Before the Red Cross, she was director of CASA for Jefferson and Lewis counties. She had been there for nearly two years and had started to realize why there continued to be rebound foster children. 
    "When children would be given family visitation with their parents, it was in a glass room down at social services or at another agency," she said. "We can all behave when there's glass windows everywhere, and children know it's not a normal scene. Both are going to be on the best behavior." 
    She wanted to create a real experience when parents visited with their children. She wanted to simulate a child having a temper tantrum in a store, or playing in a park or having dinner with their mom or dad. 
       So Mrs. Shatraw created the Family Visitation Program, in which they would do just that. Parents would meet their kids at a park or a restaurant, that way parents could get real-life situations. 
        "What we found was, by taking them out of the glass bubble and putting them into the community," she said, "the parent and the child learn how to behave appropriately and no longer ended up refilling my docket." 
    That program was successful and ended up sustaining on volunteer work, so Mrs. Shatraw felt like it was in good enough hands to move on to Red Cross. 
    As disaster manager, Mrs. Shatraw has been deployed to areas devastated by hurricanes, or she's been deployed to local areas after a house burns down. And the pandemic highlights her job completely. When COVID-19 took hold, she and her Watertown team started reaching out to the elderly community to sometimes just talk with them and help protect their mental health. Or they distributed food, or they provided cots to hospitals, or coffee and donuts to essential workers like medical professionals and police officers. 
    "I peg it to my daughter Alexis," Mrs. Shatraw said. "I tell her all the time, 'You made Mommy a social worker.'"  
---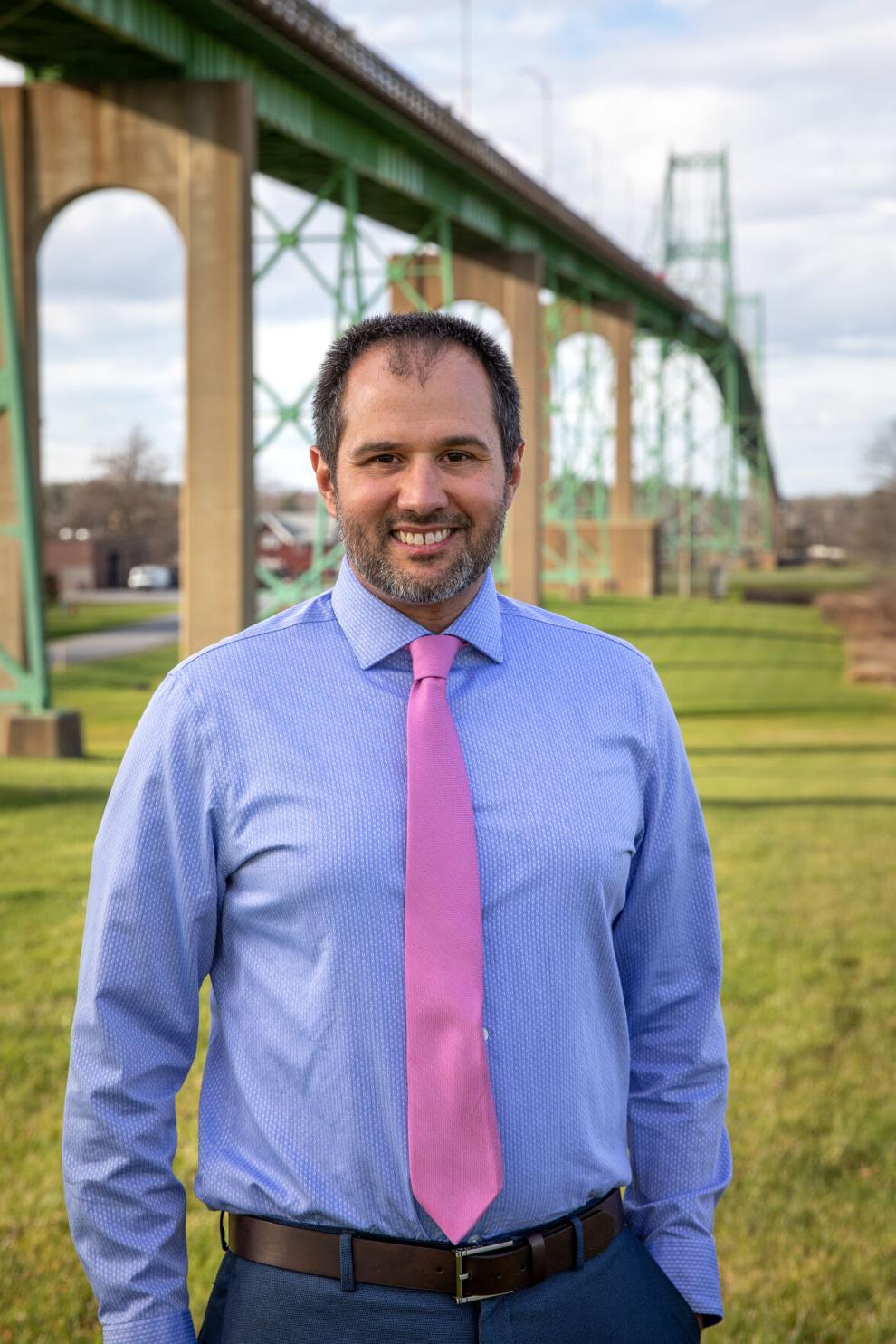 Tim Sturick may be a numbers guy, but he said teamwork, leadership and people skills are the most important things to him. 
    Mr. Sturick is the director of the Thousand Islands Bridge Authority, the international organization that maintains the Thousand Islands Bridge system, and Boldt Castle. 
    "I couldn't run this organization without the people that are here," he said. "I'm only one guy." 
    Mr. Sturick grew up in Syracuse, with his parents Tim and Nancy. He stayed in the area for college, and got his bachelor's degree in accounting from LeMoyne College in 2004. 
    After becoming a CPA, Mr. Sturick spent another few years in Syracuse, before a position as controller for Carthage Area Hospital opened up in 2013. 
    That year, he moved to Alexandria Bay, and began commuting to Carthage. After a few months there, Mr. Sturick said a position as director of Finance at the Bridge Authority opened up, presenting new opportunities, a shorter commute, and better scenery. 
    Mr. Sturick was promoted to deputy executive director in 2018, and became executive director in March of this year, after the previous director, Robert Horr, retired. 
    He said Mr. Horr is a major role model of his, someone who has been instrumental in preparing him for his role. 
    "He was really instrumental in getting me to where I am today," he said. 
    Since Mr. Horr's retirement, Mr. Sturick has been faced with unprecedented challenges. Since the beginning of the coronavirus pandemic in March, bridge traffic has dropped off by unprecedented amounts. 
    "The Bridge Authority hasn't experienced these kind of revenue declines since World War II," Mr. Sturick said. 
    The authority's other major project, Boldt Castle, has also seen significant drops in visitor numbers since the pandemic began. At least 30% of all visitors come from Canada, and with the border closed, the castle has generated much less of the revenue it relies on to stay maintained. 
    Mr. Sturick said teamwork, mindful leadership and strong insight have helped him and the Bridge Authority team stay the course and keep things moving. 
    As a part of his involvement in the Bridge Authority, Mr. Sturick sits on the board of the Thousand Islands International Tourism Council, which promotes tourism for both the American and Canadian side of the Thousand Islands. 
    He also serves on the board of his former employer, the Carthage Area Hospital, which he said is because of his enduring connections and support for their mission. 
    "I enjoy giving back to the community, and to the hospital, because they have a good mission, they provide the community an incredible service, and I'm proud to be a part of it," Mr. Sturick said. 
    He also continues the tradition of Bridge Authority directors participating in the International Bridge, Tunnel and Turnpike Association. Mr. Sturick is the fourth director of the authority, and each director has been a president of the IBTTA, a tradition he would also like to continue. 
        "The (IBTTA) is important. It's an international trade organization; it's how we all stay on top of what is going on in our industry," he said. 
        Mr. Sturick said outside of work, he enjoys traveling around the region, like the Adirondack Mountains for hiking, or spending time on the St. Lawrence River, the same river that flows below the bridge he directs. 
           "Being out there, being on the water, when I can, it's incredible," he said. 
    Mr. Sturick said he's also taken up distance running, although he won't be running a marathon any time soon. 
    "One of the things you realize as you get a little older is you don't need to be big and strong; you need to be healthy," he said. 
    Mr. Sturick said he has found his niche, and he can't imagine doing anything different now. He said his position with the Bridge Authority has given him a challenging, rewarding and impactful purpose that he enjoys immensely. 
    "Short term, my goal is to navigate the COVID-19 crisis and get through these tough times for the Authority," he said. "Long-term is to continue on in this position, managing the international crossing, and looking for ways to market the region, not only to increase bridge traffic, but to continue to grow Boldt Castle attendance and improve the operation."  
---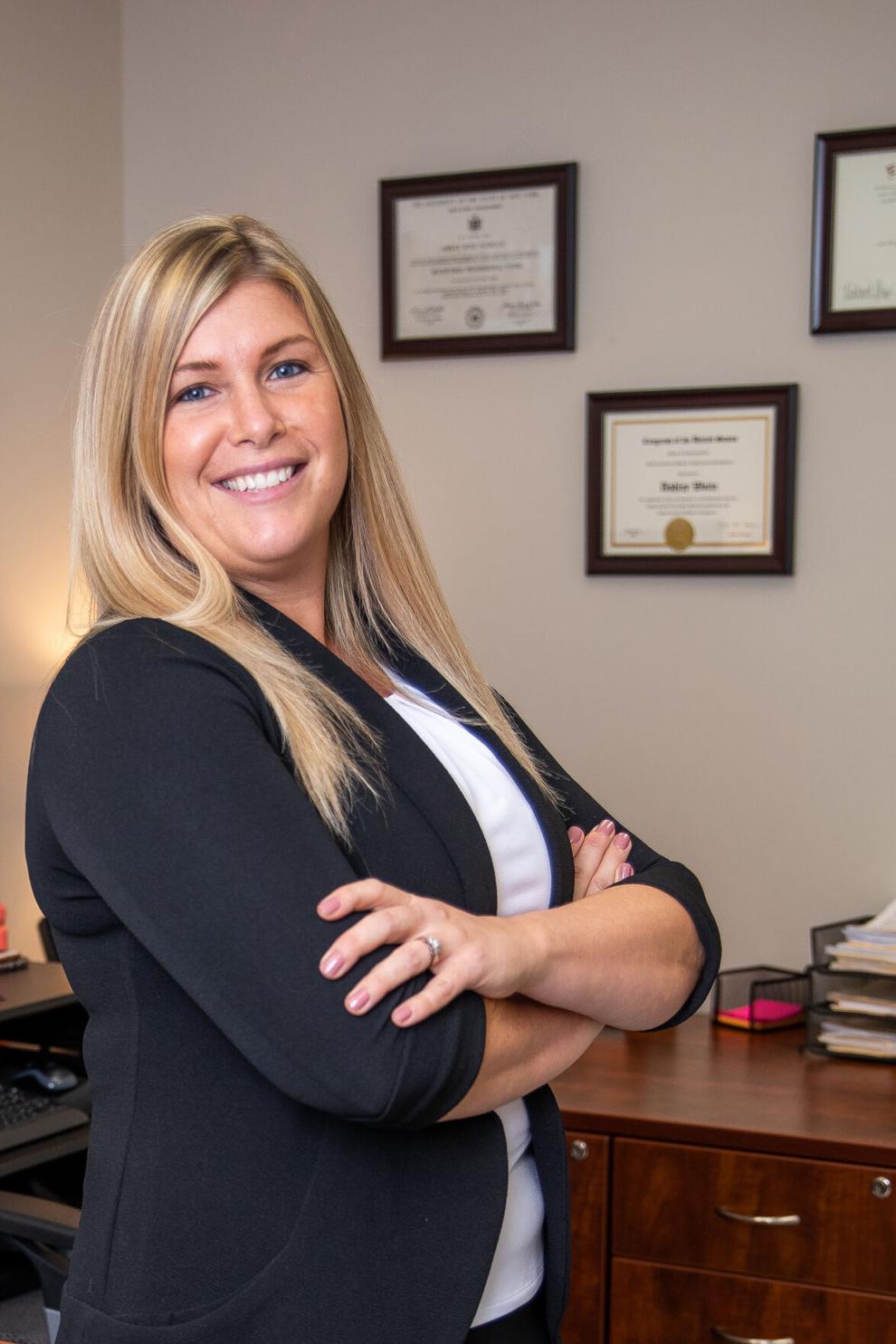 For Ashley Waite, Lowville has always been home, and the north country has always been where she wanted to build her life. 
    Mrs. Waite, 34, said she wanted to be a nurse when she was a young child, and immediately pursued that goal when she graduated high school. 
    After getting her associates degree as an RN from Jefferson Community College in 2006, Ms. Waite began working at Samaritan Medical Center in Watertown in 2006. 
    There, she quickly climbed the ladder. 
    "I really loved that, I quickly became a leader, as a staff nurse, taking charge, running nurse rolls," she said "I then became the patient care coordinator for the medical surgical unit. I really enjoyed the hands-on care as well as the leadership aspect there." 
    In 2010, she went back to school to get her bachelor's degree from Excelsior College. She said after she completed that final step for her RN, she planned to get her Nurse Practitioner's degree from SUNY Upstate. 
    "I was all signed up, went down there, stayed for a night for orientation in the dorm I was going to be staying in, and I left," she said. "I decided I was not a city girl, so I came home." 
    Between 2011 and 2013, Mrs. Waite moved around, joining the Lewis County Public Health Department, then going back to Samaritan, then to Lewis County General Hospital. Each move was in search of more leadership opportunities, and the right fit. 
    When Mrs. Waite returned to the county health department in 2013, she said she felt prepared to climb the ranks, with all her experience over the previous seven years. She became the public health planner in 2015 and supervising public health nurse in 2017. After getting her master's degree in public health from SUNY Albany in 2018, she became the director of the entire public health department in February 2019. 
    "Certainly all of that public health experience has prepared me for this position, especially the pandemic we are currently responding to," she said. 
    Mrs. Waite said running the department through the pandemic has tested her mettle, but she thinks her strong ties to the area, and involvement in the community, have helped her to guide the organization and encourage healthy living for county residents. 
    "I feel that going through my various stages of life here has given me my own experiences, to know what should be improved upon, or what challenges we have here in Lewis County," she said. 
    Besides running the Lewis County Public Health Department, Mrs. Waite also sits on the Lewis County Community Services Board, which she said is largely because the missions of the two organizations are very intertwined. 
        "A lot of what we do here at Public Health is intertwined with the agencies that serve individuals with mental health or substance use disorders, so it's a good fit for me to be there," she said. 
    Besides her work, which can take up a significant amount of time per week, Mrs. Waite spends as much time as she can with her two children, Mason and Gracie, and her husband Lucas. 
        "Between school, work and my two kids, I've had a packed schedule for years now," she said. 
         Mrs. Waite also helps her husband out with running his construction business, handling billing and paperwork. 
    In her free time, she and her family like to go boating on the St. Lawrence, fish, golf, snowmobile, or other outdoor activities. She said that passion for the outdoors was fostered by her childhood in Lewis County, and was one of the reason's she decided to stay in the area. 
    "I love it here because we do have those opportunities to get outdoors and enjoy nature," she said. 
    She said family is a bedrock for her life and a basis for who she is. Her parents still live in the area, and she said her mother's caring nature was one of the things that motivated her to become a nurse in the first place. 
    "My mom is the kind of person that will try to please everyone, take care of them," she said. "I like to think that I became a nurse because of her strong ability to care for people."  
---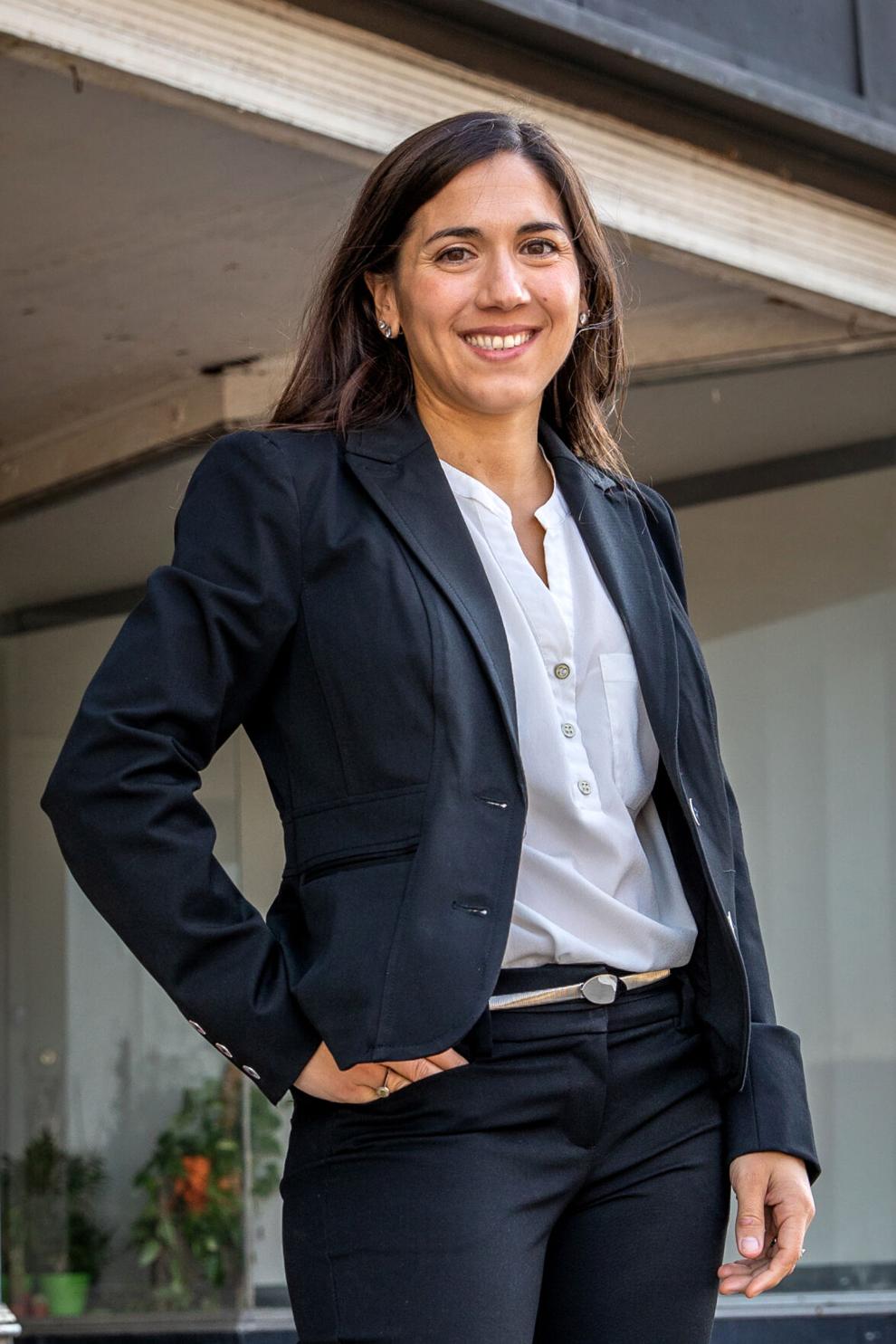 When describing Lydia Young's work ethic, her mentor and father-in-law spoke of her last three semesters in law school.  
    Mrs. Young always knew she wanted to pursue a law degree, so after her and her husband moved to Connecticut when he joined the Navy, she enrolled at the University of Connecticut.  
    But the pair moved back to the north country — her husband is from Lowville — when she had two semesters left. As a result, Mrs. Young would wake up at about 3 a.m. once a week to make the four-hour drive to the New Haven, Conn., campus for her day packed full of classes. She graduated in December 2010.  
    "She balances all the balls very well," said Michael Young, Mrs. Young's father-in-law and the recent Republican candidate for state Supreme Court judge for the 5th Judicial District.  
    When Mrs. Young spoke of her final two semester, she laughed, adding: "My first semester, I stayed one night there each week. … the rest of the semesters, I was able to arrange it … (so that) I took one online class each semester, and then I was able to do the rest just in a day."  
    Mrs. Young isn't from the area, but she is from New York state. She grew up in a small town, Naples, Ontario County, a village of a little more than 1,000 people. She graduated from high school with about 55 people.  
    "I've always (known) the small-town atmosphere and … knowing who your neighbors are," she said, adding that she had always wanted to be a general practice attorney.      
    After graduating high school, she pursued her undergraduate degree at SUNY Geneseo, near Rochester, which is where she met her husband. She graduated in 2005.  
    The pair would ultimately land back in the north country, when Mrs. Young began working for Lewis Defenders, PLLC, with her father-in-law before she graduated law school. Lewis Defenders is contracted through Lewis County to take on the county's public defender responsibilities, as the county doesn't have a public defender's office of its own.  
    Mrs. Young was officially admitted to practice law in 2011.  
    Her father-in-law has had affiliations with various different attorneys, practicing under different law firms, but he and his daughter-in-law, Mrs. Young, began their law partnership in 2016 with Young Law Office, PLLC.   
    Mrs. Young considers her father-in-law her mentor, as well as Gary Miles, a practicing Watertown-based attorney.  
    "He kind of took me under his wing when I was first here," she said of Mr. Miles.   
    In June, Young Law Office opened up a satellite office in Carthage, which is where Mrs. Young now works. In her capacity at the law office, Mrs. Young focuses primarily on criminal cases, Family Court and divorces.   
    Her favorite part of her job, Mrs. Young said, is that she gets to do something different each day.  
         "Every case is different," she said. "There's similarities, obviously, along the lines of the law, but … every case is different."  
       She also enjoys the learning aspect of law, and not sitting in an office all day. Most days she's in court, but it's been different with the ongoing COVID-19 pandemic, as she's having to represent clients virtually.  
        Mrs. Young said she strives to make her community a better place to live, as inspired by her 1-year-old daughter, Burke.  
    "I want to make a place … that's nice for her to grow up in," she said.  
    In addition to her job as a practicing attorney in Jefferson and Lewis counties, Mrs. Young serves as a justice in the town of Champion, a position she was appointed to in February 2019 upon the resignation of Town Justice Dennis Quinn.  
    She's also a founding member of Lewis County Emerging Professionals, as well as a member of the Carthage Area Chamber of Commerce.   
    "Lewis County has so many great things … as does all the north country," said Mrs. Young, adding that outdoor activities in the region should be promoted in order to bring people — young people — to the area.   
---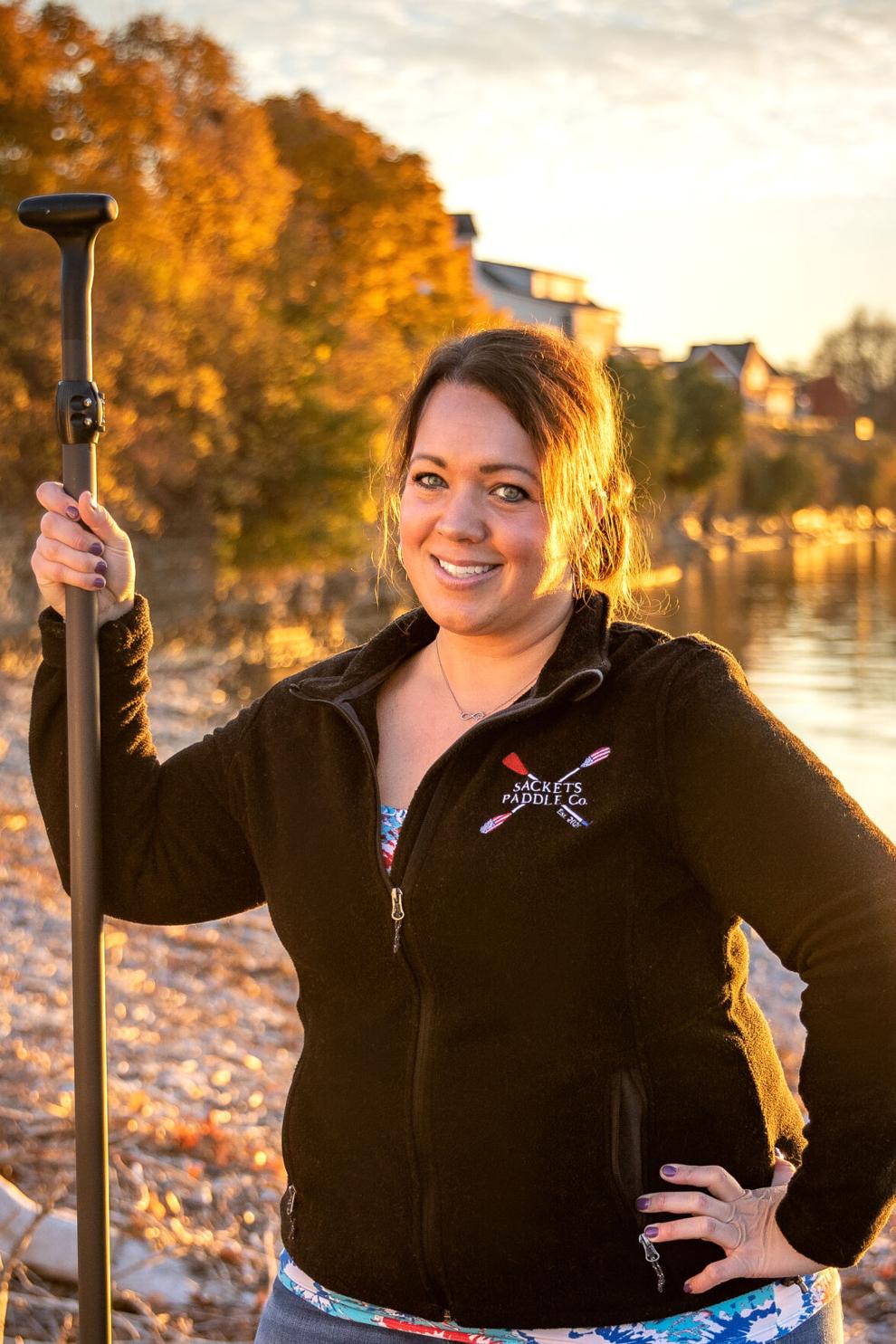 Business owner Laurel Zarnosky first had an affinity with the north country, the St. Lawrence River and the outdoors when she came up from her family home in New Jersey for visits to her grandparents during her childhood. 
    Her grandfather, Lt. Col. Pat Massaro, was the second in command at Fort Drum for more than 40 years when, in those days, it was called Pine Camp. 
    Six years ago, Ms. Zarnosky, 39, reconnected with the north country when she move to the area after working in the nonprofit world in Rochester for 15 years. 
    It's a move she never regretted. 
    "I like the diversity," she said. "It has a lot of promise and potential." 
    Since relocating here, she's become a business owner with partner Mark A. Welsner, first reviving The Guzzle, the iconic restaurant, ice cream shop and small grocery/convenience shop in Thousand Island Park on Wellesley Island after it was destroyed by a tragic fire five years ago. 
    In 2018, they opened Simply Sweets ice cream shop on Public Square. And this summer — in the middle of the pandemic — she took over SUP, a stand-up paddle board business in Sackets Harbor from a friend. 
    With her business sense, she's rebranded and renamed the paddle board business at the Madison Barracks to also offer kayaks and pedal boats. 
    "He came to me and said you have some ideas, why don't you take it over," she said. 
    While she's become an owner of three local businesses, Ms. Zarnosky  also runs a consulting business, helping companies across the country with strategic planning, special events, fund-raising and grant writing. 
    Her consulting business was prompted by her work at the local chapter of the Muscular Dystrophy Association in Rochester and her experience as the youngest director for the March of Dimes. 
    But she likes the consulting work; she can work from her home in the north country, Ms. Zarnosky said. 
    "Really, every day is different," she said. "I like to get an idea and see it through." 
    She gets her energy and commitment from her grandmother, Marion Agnes Massaro, the mother of nine children who was an Army nurse during the Second World War. 
    Her grandmother had a knack for to making anything grow, a trait she hopes that she has for her businesses. 
    "We were very close," she said. 
    Her connection to Fort Drum is important to her. Besides her grandparents, several of her uncles and others in her family have military backgrounds. 
    With the love of the outdoors, she's been working on a program with soldiers with Post-Traumatic Stress Disorder to combat the trauma they were left with. She's planning therapeutic opportunities for soldiers and others to get some healing by being outdoors. 
     She hopes to secure donations from the business community and partner with local veterans' organizations to provide the program free of charge to participants. 
      She received the best advice from her mother, Kathleen Zarnosky, when she was just a little girl. 
         She recalled her younger brother asking their mother if she would be proud if he was a garbage man. At the time, the 6-year-old boy had a fascination with garbage trucks. 
    Their mother simply said, "As long as it made you happy and you're a good one." 
         And she's enjoying what she's doing. 
    She's gotten involved in a number of community groups and organizations over the years, including as the a rape crisis counselor, Habitat for Humanity and the Watertown block parties along Public Square. 
    She also was a member of the Jefferson Leadership Institute Class of 2018. 
    She got interested in getting involved in the community as far back as her teenage years, she said. 
    Her friends probably have no idea of her obsession with reality TV and her binge-watching of that genre. Right now, she's watching 90 Day Fiance, which has the premise that couples in long-distance relationships who have not met each other must decide to continue their relationships after they finally see each other. 
    "It's just fascinating," she said.