An after-school job at a pharmacy was the impetus for David Adsit to start a career in the same field.
"I've been interested in pharmacy since high school. My family lived up the road from a pharmacy. I got a great job after school," said Mr. Adsit, 38, who currently serves as Kinney Drugs director of pharmacy operations.
Mr. Adsit had lived in Rochester, but wanted to return to the north country to start and raise a family. Arriving back in the area, he started as a staff pharmacist for Kinney Drugs, an employee-owned and operated chain of stores, and has worked his way up to his present position as director of pharmacy operations.
"Three years ago I took the director role over from my previous boss. It's something I always wanted to do," he said. "I have responsibility for all pharmacy operations at 99 stores between Vermont and New York. All of the legal requirements in both states fall to me, as well as staffing, training and development."
Mr. Adsit also develops budgets and institutes programs and initiatives to continue making the pharmacy successful in the future.
"Pharmacy is one of those roles that is ever changing. It's different now than it was three years ago. What excites me about it is pharmacists are now starting to play a much deeper role in health care. A pharmacist is among the most accessible health care providers. The new role that they can play absolutely improves the patient outcome," he said.
He said several people have served as mentors to help him become successful in business and in life.
"I don't have just one. There are really four people in my life that have provided me with a ton of guidance. They still stick in my mind and they still give me guidance to this day. First and probably most important is my father. He's the guy who I always turnto and ask the tough questions. He doesn't always have the answers, but he listens," Mr. Adsit said.
He also credits Debbie Barber, his first regional manager at Kinney Drugs, who he said played a valuable part in his professional development.
Mike Duteau, the first vice president of pharmacy when Mr. Adsit began his career at Kinney Drugs, has also had an influence.
"He's one of my close personal friends, but I also learned a lot from Mike from a pharmacy perspective," he said.
Also serving as a mentor has been Jim Spencer, president of Kinney's Drug Store Division.
"He's an amazing leader," Mr. Adsit said.
It's not only the people who keep him going, but also the company he works for and the job he does.
"The company started in Gouverneur and expanded and has several divisions now. It continues to be prosperous and employee owned," he said.
In addition to his role at Kinney Drugs, Mr. Adsit is also active in his community, serving on the Samaritan Medical Foundation Board and as lector and active member at his church.
"I think people have to play an active role there if they want the community to succeed in the future. It's not what you can get out of it; it's what you can give back," he said.
Mr. Adsit has found what the considers his perfect job in the north country, and he credits those around him for helping him become a success.
"I can never be successful without my family at home, but also my team at work. Without a doubt, success is a team sport. It's never really the impact an individual makes; it's about team," he said.
And his advice is, if you stumble along the way, is get back up and keep going.
"It's honestly OK to fail once in a while. I firmly believe you're not trying hard enough if you don't fail once in a while. You never know what you're capable of unless you challenge yourself. It comes with mistakes, but it also comes with success," he said.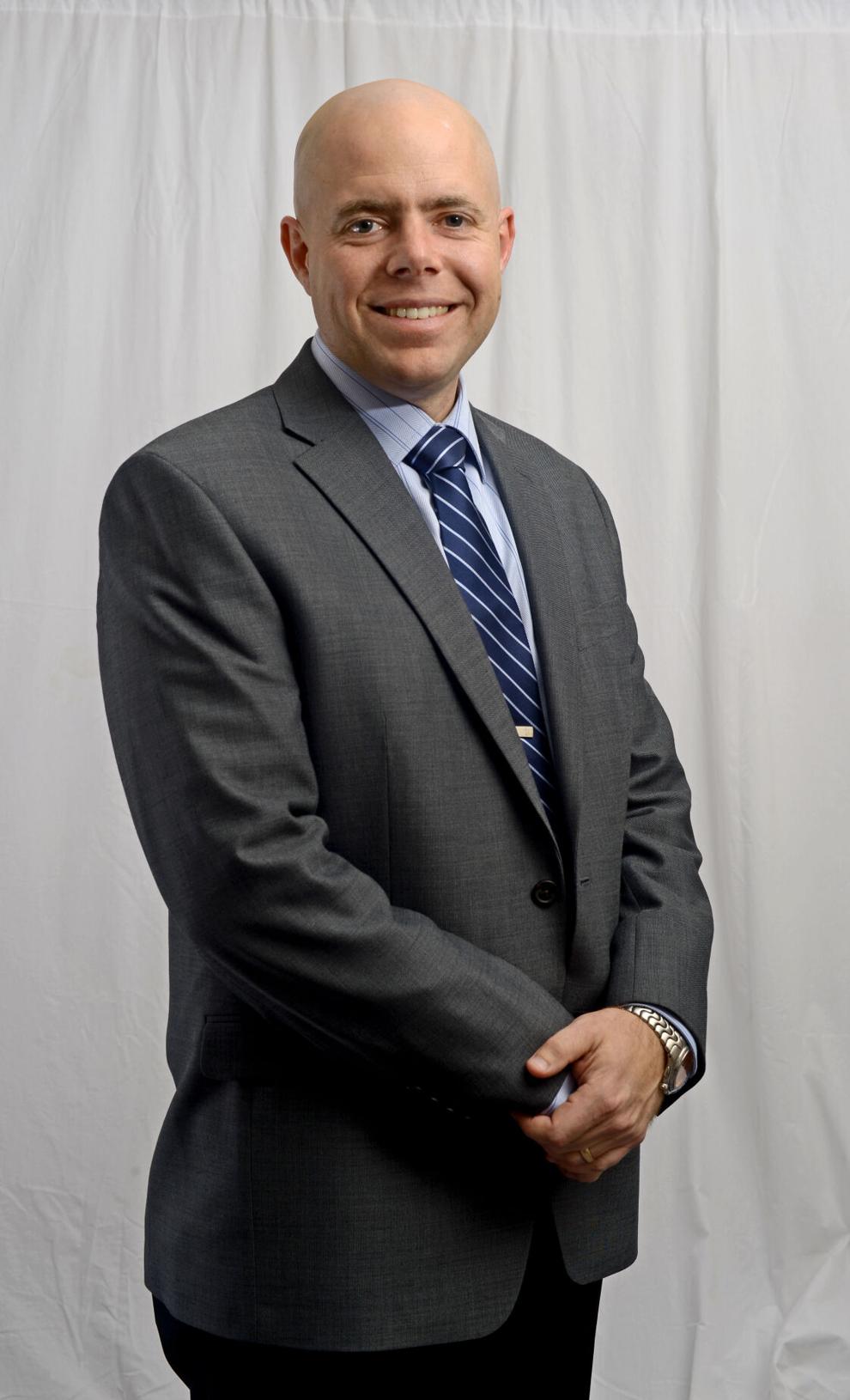 Professional position: Director of pharmacy operations
Family: Wife, Andrea; children, Olivia and Michaela
Education: Bachelor's in pharmacy, Albany College of Pharmacy
Community involvement: Samaritan Foundation board member, lector and active member of the Catholic Church of Alexandria
Last book read: "The Striker" by Clive Cussler