While a carpenter by trade, Jake Moser has hammered out a niche in his side maple business, both by developing innovative products and teaching others about the industry.
"There are so many possibilities for different products and marketing," said Mr. Moser, 38, who owns Moser's Maple near Croghan with his two older brothers.
Mr. Moser has been making sugar cakes and other maple treats for about a decade since taking over that aspect of the business from his mother. He began selling sugar cakes on eBay about five years ago to make the operation more of a year-round venture and, a few years ago, developed what became the first trademarked hard maple candy in the United States: Maple Mini's.
"I'm always looking for more here and more there," Mr. Moser said. "Every day is basically a new day with new possibilities."
He was also instrumental in upgrading his family's 1,300-tap operation to a vacuum tubing system with reverse osmosis, which effectively tripled the annual yield. Despite some traditionalists claiming the new technology would negatively impact the taste of the syrup and maple confections, the Mosers' syrup in 2014 was named world champion.
Nearly all of roughly 600 gallons of maple syrup produced at Moser's Maple now goes into value-added product like Maple Mini's, maple candy, maple cream, granulated sugar and maple cotton candy.
And, while the operation is now handled out of three houses, the family hopes to eventually relocate the business to a single, larger location and add new equipment for more efficiency and continued growth.
North country leaders hoping to retain young people should be open-minded when presented with ideas that are a little different from the norm, Mr. Moser said.
"It's OK to think outside the box, as long as it still meets north country parameters and ideals," he said.
As president of the Lewis County Maple Producers Association and a long-time board member at the American Maple Museum in Croghan, Mr. Moser also spends a lot of time helping and advising other members of the association, which has members from five area counties. And he teaches classes on how to make and market value-added maple products at industry events throughout the northern United States and into Canada.
Mr. Moser said that he learned the service aspect from his father, Dale, who has long been involved in the maple industry and always stressed educating others over personal gain.
"In a way, I don't know any different," he said.
Now, Mr. Moser said he is so focused on helping others avoid his past mistakes that he often shares too much information for his father's liking. "Dad tells me all the time that I give away too many secrets," he said.
Despite his regular teaching and speaking engagements, Mr. Moser said people may be surprised to know that he is actually a bit of an introvert and does not really enjoy public appearances. "I'd rather be behind the scenes," he said.
The growing side business, while offering his two daughters the chance to see "some neat things," has certainly cut into family time, Mr. Moser said.
"I've got a full-time day job and what's turning into an almost full-time night job," he said.
However, Mr. Moser said he has learned over time the importance of delegating responsibility.
"If I wanted something done right, I just had to do it myself," he said. "I found out that's not necessarily true."
Mr. Moser said he sees people, both in maple and other industries, who "think they're going to get rich without doing the work," but that just isn't the case.
The Beaver Falls resident lived in Ticonderoga for three years after graduating from college.
However, he said he always intended to return to Northern New York, primarily because of the hospitality and values of people here, and remains grateful for the opportunity to do so.
"When you're dealing with north country people, your word still means something," he said.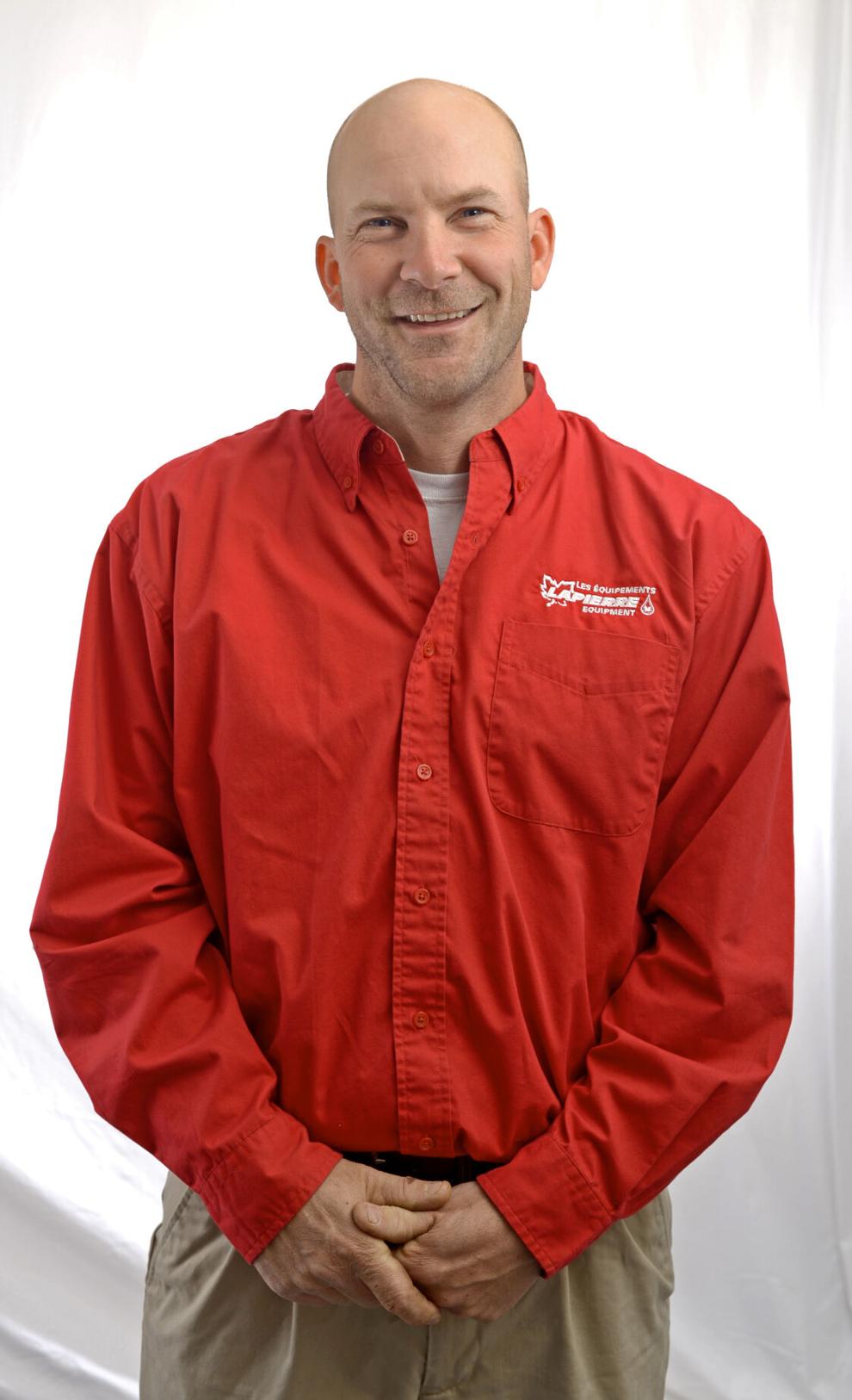 The Jake Moser File
Professional position: Maple producer and owner, Moser's Maple; carpenter,
Family: Wife Cassandra, daughters Hannah, 8, and Rachel, 5
Education: Beaver River Central School; associate degree, North Country Community College, Saranac Lake; bachelor's degree in history, SUNY Potsdam, 2001
Community involvement: President, Lewis County Maple Producers Association; long-time board member, American Maple Museum, Croghan
Last book read: "Lewis County (Images of America)" by Joy Gilchrist-Stalnaker and Bradley R. Oldaker