One of the best aspects about living in the north country is the strong feeling of community, said Jennifer A. Barlow, 35, Director of Health Homes and Care Management for the Children's Home of Jefferson County.
Mrs. Barlow moved to the area from Seattle, Wash., last year with her husband, Michael, to be closer to family members. One of the first differences she observed was "the sense of community in the north country, which is not something you find every day," she said.
In her position at the Children's Home, Mrs. Barlow is responsible for managing the successful execution of the agency's policies, procedures, practices, standards, and program-based systems for its community mental health services and health home care management programs.
She is also responsible for identifying client treatment needs to ensure they comply with agency policies and procedures, along with state, federal and local regulations.
Mrs. Barlow said the most rewarding part of working at the Children's Home of Jefferson County is "getting to see the agency I work for help families each day."
"I am very proud to be a part of this work and to know we are making a difference," Mrs. Barlow said. "What excites me is the way in which our programs and services evolve to meet the ever changing health care landscape."
"We get to be innovative and stay ahead of the change to ensure continued quality in all we do," she added.
Karen Y. Richmond, the executive director of the Children's Home, praised the work being carried out by Mrs. Barlow.
"Her amazing wealth and depth of knowledge in the field of health care administration is a virtual treasure, benefitting not only the Children's Home, but our entire region as well," she wrote in the nomination form.
"She exemplifies the traits north country organizations strive to recruit and retain in young professionals," she added.
Mrs. Barlow completed a master's degree in business administration with a nonprofit management concentration at Marylhurst University, just outside of Portland, Ore. She was the practice manager for The Polyclinic, a West Coast professional practice specializing in family, internal and pediatric medicine. In that position, she managed the operations and finances of the practice's four primary locations.
Mrs. Barlow had also served as program management/medical home product manager for Providence Health and Services and also worked for Pacific Vascular Specialists, both in the Portland, Ore., area.
Mrs. Barlow recalled one of the best pieces of advice she received when she was just starting her career.
"When I was in my early 20s, I was promoted into my first leadership position," she said. "My manager at the time believed in me and was a great mentor."
The manager "told me once that I must always have a solution in mind when bringing a problem to her. That has stood out to me as I moved through my career," she said.
"I have found that even if it is not the right answer or the only solution, having something in mind when approaching the problem allows me to maintain perspective and not get stuck in the issue itself," Mrs. Barlow said. "I have shared this lesson with many of my staff."
Mrs. Barlow "works hard and diligently in a position that at times, can be very demanding and difficult,"Mrs. Richmond wrote.
"She thoroughly analyzes each issue, carefully thinks it through, and then skillfully creates an effective work plan to carry through the required action items," she added.
Her "calm and steady demeanor allow her to not only tackle each task in an organized and efficient manner, it also sets an excellent example and role model for her staff, and for every colleague she interacts with," Mrs. Richmond wrote.
Although Mrs. Barlow has only been living in the north country for just more than a year, she has already been actively involved in the community. She joined the Watertown Sunrise Rotary Club, assuming leadership roles including committee chairperson and board positions.
She also completed volunteer training to facilitate a support group for Alzheimer's patients and their families in Watertown on a monthly basis, after a need for this service was identified at a rotary club meeting.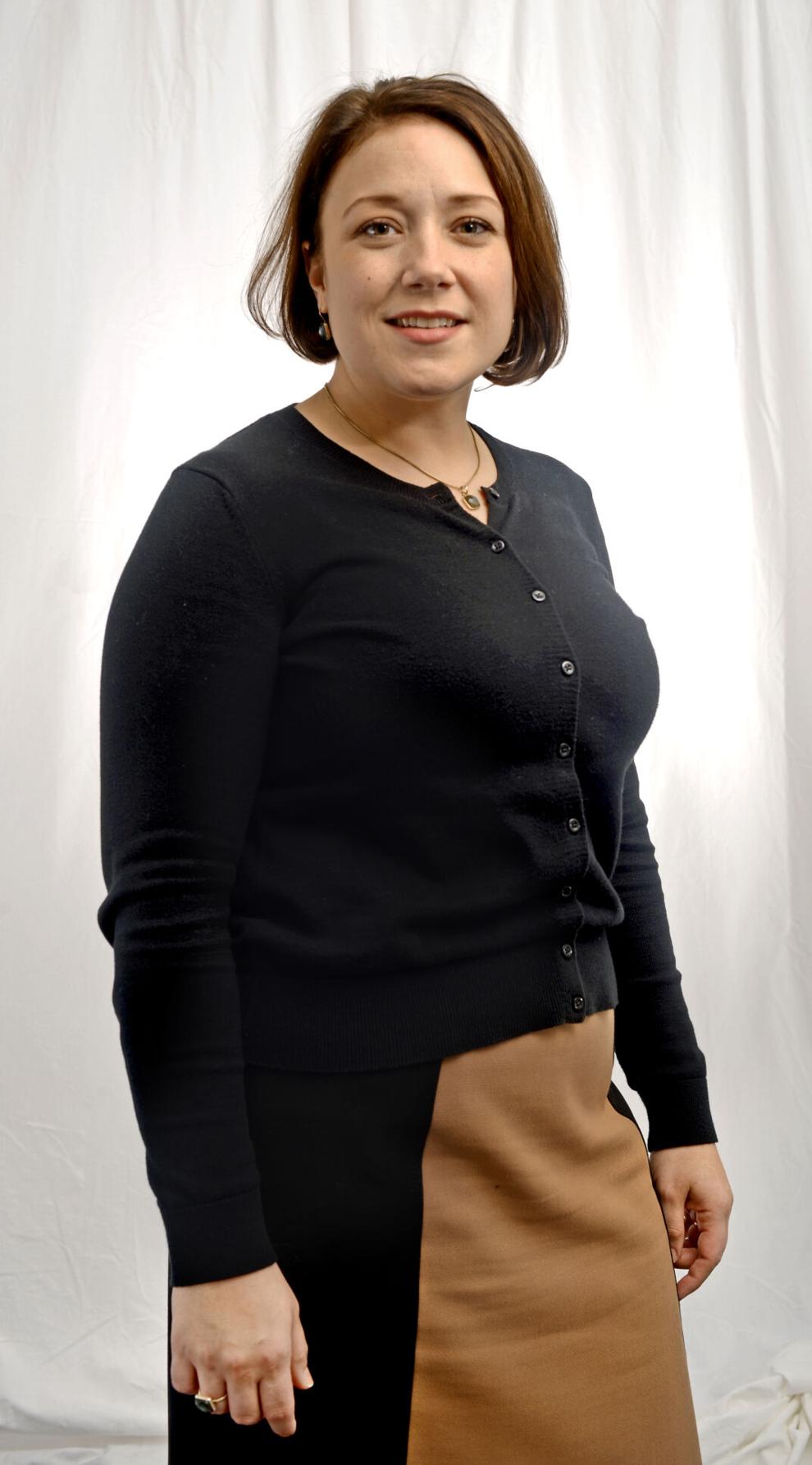 The Jennifer Barlow File
Professional position: Director of Health Homes and Care Management, Children's Home of Jefferson County, Watertown
Family: Husband, Michael; stepdaughter, Lily
Education: Master of Business Administration, Marylhurst University; Bachelor's in business management health care administration, University of Phoenix
Community involvement: Watertown Sunrise Rotary, Rotary Foundation chairwoman; Alzheimer's Association, Caregiver Support Group Facilitator; North Country Behavioral Healthcare Network Public Policy Committee member
Last book read: "My Life in Orange" by Tim Guest