Korin Scheible believes in people. She believes positive changes in a single life are like ripples on a pond, radiating throughout the whole community. She believes that no one needs be defined by the labels that follow him.
Ms. Scheible, 39, is the executive Director of the Mental Health Association in Jefferson County, Inc., a not-for-profit agency which advocates and runs programs for people with mental illness. She has learned to be a 'Jack-of-all-trades' for the small organization, doing everything from grant-writing to human resources to keep their programs running smoothly.
"That's really always been my goal," Ms. Scheible said, "To improve quality of life in the community."
Her desire to make a difference led her to public health in college. She holds a Bachelor of Arts in Industrial and Organizational Psychology from Alfred University and a Master of Public Health from Boston University. After school, she entered the corporate world.
After working for over 10 years in Massachusetts, she realized she had to reevaluate what she wanted from her work.
"Why did I go to school?" Ms. Scheible asked herself, "To help corporations make more money doing minimal environmental remediation, or did I really go to help people?"
Ms. Scheible's parents had moved back to Watertown, and she has grandparents in the region, so she soon packed up her daughter and her dog and joined them. She became the Mental Health Association in Jefferson County's executive director in 2013.
Ms. Scheible is inspired, in bits and pieces, by the people around her and the unique traits and skills each one has. Perhaps one of her own unique skills is finding the best in all people.
"Some of the people who come to us have been handed — or have earned — bad cards in life. They come in in a bad place. They don't have a lot of hope or joy, so the important thing is helping them find that good thing in their selves," Ms. Scheible said.
Ms. Scheible's ultimate goal as executive director of MHAJC is to fight the stigmas of mental health and make sure her agency is moving and growing in ways beneficial to its clients and community.
Even on dark days, Ms. Scheible gets hope from her 8-year-old daughter, Kailyn.
"My daughter gives me so much hope every day." Ms. Scheible said.
On Halloween, Kailyn asked her if she could take a MHAJC bag trick-or-treating to advertise the agency. "She's always saying, 'I want to make this or that craft so you can sell it and help people.'"
"She's not jaded yet. She still has hope that you can help everyone, and that everybody wants to be helped. She doesn't see the stigma in mental health. I think that's beautiful. Sometimes we need to be reminded of that." Ms. Scheible said through tears, "She's positive and always sees the best in people, too."
According to Ms. Scheible, the job has taught her to see everyone she encounters in a more compassionate light. For example, when she sees someone living on the street, she knows that they have probably encountered some tough circumstances. Now, however, she says can't help but wonder if they may have underlying mental health issues that have gone ignored. "When you're in a tough time and you have a mental illness, your world can be falling apart. I think 'If someone just gave them a few extra minutes, could they be somewhere better (in their life?)"
"The most rewarding thing is seeing someone be successful and meet their recovery goals," Ms. Scheible said. Approximately one in five adults experiences mental health issues. "I've had people come to me and say 'I was homeless, I lost custody of my children, I didn't have a job… but this program has helped me turn everything around. I have that apartment, I've got my kids back, I'm holding down a job. And I'm successful."
Despite the difficulties that many people with mental illness face, Ms. Scheible knows that everyone can grow and lead a good life. "I never want to lose focus that each and every person has this ability. Sometimes they just need a little more encouragement and empowerment along the way."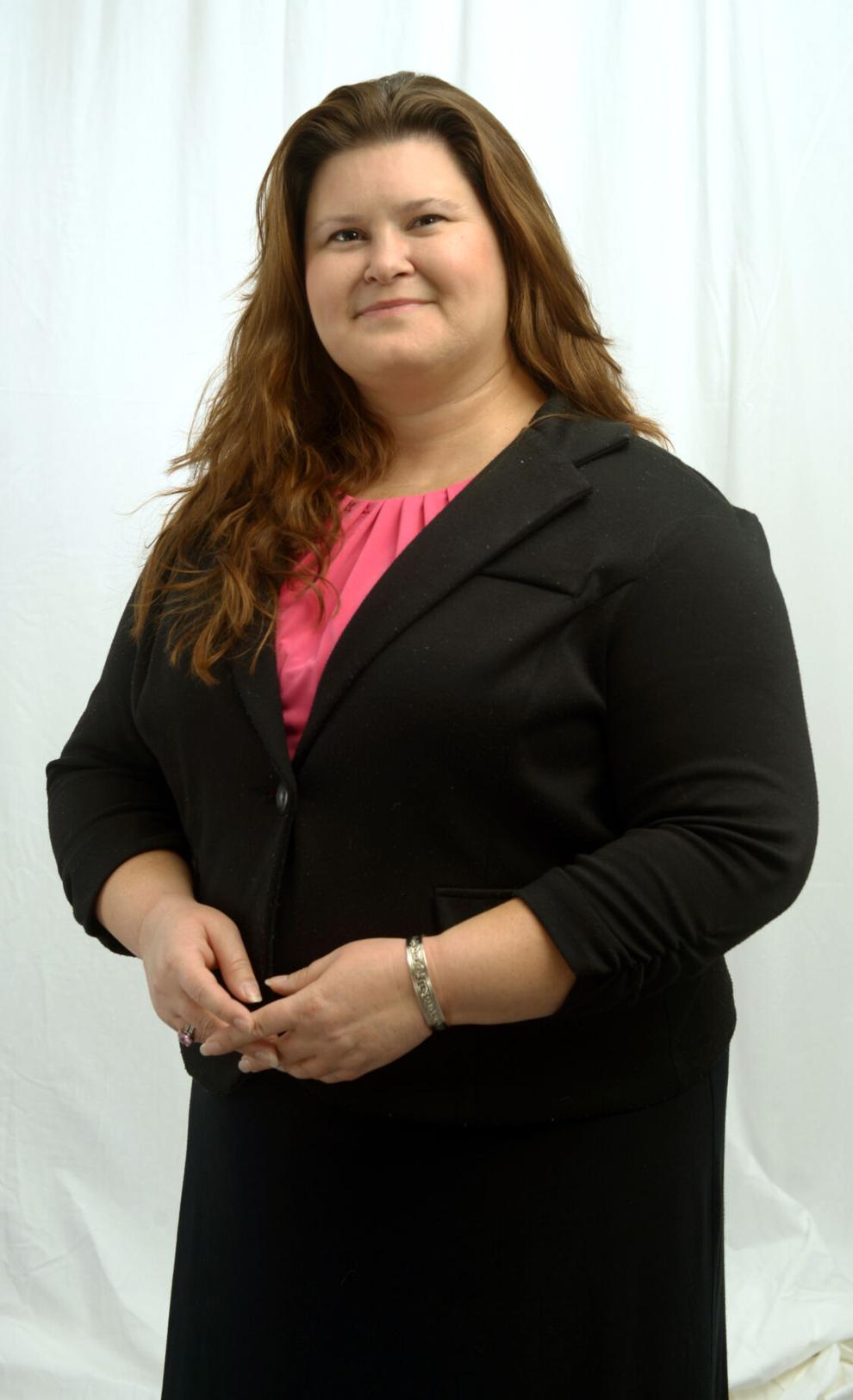 The Korin Scheible File
Hometown: West Irondequoit (suburban Rochester)
Professional position: Executive director, mental Health Association of Jefferson County
Family: Daughter Kailyn, mother Kathleen Scheible
Education: Master of Public Health from Boston University School of Public Health, Bachelors of Arts in Industrial and Organizational Psychology, and Clinical Psychology from Alfred University
Community involvement: Board member, Credo Community Center for the Treatment of Addictions, board member, North Country Prenatal/Perinatal Council and North Country Behavioral Healthcare Network. Member, St. Andrews church, Sackets Harbor; volunteer with Girl Scout Troop #50051
Last book read: "The Day the Voices Stopped" by Ken Steele