Nathan P. Hunter's career in business management began when he was 8 years old with a paintbrush in one hand and a wrench in the other.
His father, Bruce A., would have Mr. Hunter help out with the family business, Hunter Apartments, by painting and performing maintenance and light construction. As he helped maintain the apartments, he said that his father taught him how to perform managerial tasks including rent collection, showcasing apartments and handling customers, skills that trained him to become the third-generation manager of the business's 38 units throughout Watertown.
"I grew up in the family business that I own and operate today," Mr. Hunter said. "Business is something I have always done and was good at."
His father's lessons in judgment, planning and time management prepared Mr. Hunter for an education and accounting career that would lead him become the senior vice president and CFO of Northern Credit Union.
Mr. Hunter oversees five departments as the senior vice president and CFO of Northern Credit Union including accounting and finance, facilities, collections, information technology and investments. He said that he joined Northern Credit Union in 2007 as an accounting, manager, was promoted to vice president of accounting and finance in 2012 and then to his present position in 2014.
Mr. Hunter said that his passion for finance, love of interacting with customers and determination to progress fuels his dedication to work from morning to night. These same passions also lead him to become a certified fraud examiner and chartered global management accountant.
"I'd rather wear out than rust," Mr. Hunter said, quoting his grandmother, Ida Parker. "I'm a firm believer that you get out of life what you put into it."
Prior to Northern Credit Union, Mr. Hunter worked as a staff accountant at Dannible & McKee, LLP in 2004 and was promoted to a senior accountant in 2007.
"I have a lot of pride in holding a CPA," he said.
In addition to business, Mr. Hunter also developed a passion for academia that drove him to pursue leadership roles within multiple boards at Jefferson Community College.
Mr. Hunter is the vice chairman of the college's Board of Trustees, Chairman of the Budget and Planning committee and a board member of the college's Foundation Board. Mr. Hunter said that he oversees the budgeting and planning aspects of the college's annual operational budget and assists the college with fundraising.
"For me, (JCC) is the center of our community," he said, "where young adults get their start in life and do great things."
Both Mr. Hunter's father and his Mother, Gail, were teachers who shared their passions for academia with him and his brothers, Noel P. and Neil P., and encouraged them to pursue higher education.
During his senior year at General Brown High School in 1998, Mr. Hunter entered JCC through early admission and studied there until he earned his Associate of Science in Business Administration in 2001. The experiences he had and relationships with faculty members, which he maintained throughout his career, kept him connected to the college.
"I take a lot of pride in the fact that I am an alum," he said. "Many faculty I had are still there."
After graduating from JCC, Mr. Hunter received his Master of Business Administration with a specialization in accounting 2004, the same year he received his Bachelor of Science in Accounting, both from SUNY Oswego's School of Business.
"I have a passion for what higher education does for people and how it shapes their lives," Mr. Hunter said.
In his brief moments outside of work and volunteering, Mr. Hunter spends his time outdoors power boating and skiing.
Mr. Hunter said that he likes to boat throughout the St. Lawrence River, Lake Ontario and Lake Oneida in the summer
and downhill ski in the winter with his wife, Erin E., his daughter, Natalie, 6, and his son Brandon, 4.
"I'm not one to stay inside and watch TV," he said.
For Mr. Hunter, Watertown is not only his hometown. It provides him opportunities to support his family and further himself in his successful career.
"We've been privileged to be able to call this place home,' Mr. Hunter said.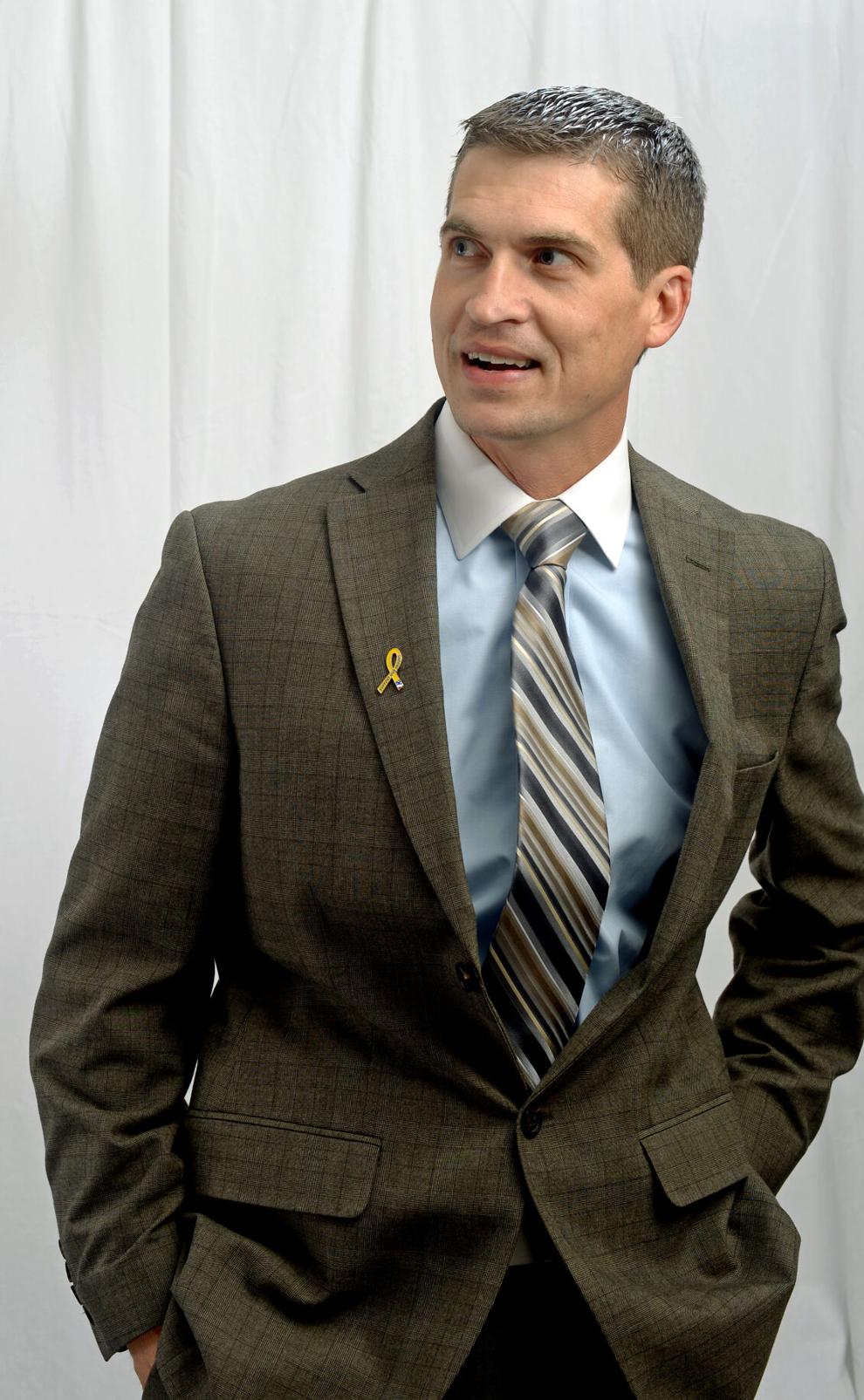 The Nathan Hunter File
Professional position: Senior vice president and chief financial officer and CPA, Northern Credit Union
Family: Wife, Erin E., daughter, Natalie, 6; son, Brandon, 4; parents, Bruce A. and Gail; brothers, Noel P. and Neil P.
Education: Associate in business administration, bachelor's degree in accounting, master of business administration with a specialization in accounting
Community involvement: Vice chairman, Jefferson Community College Board of Trustees; chairman, Jefferson Community College Budget and Planning committee, member, Jefferson Community College Foundation Board
Last book read: "Moneyball: The Art of Winning an Unfair Game," by Michael Lewis