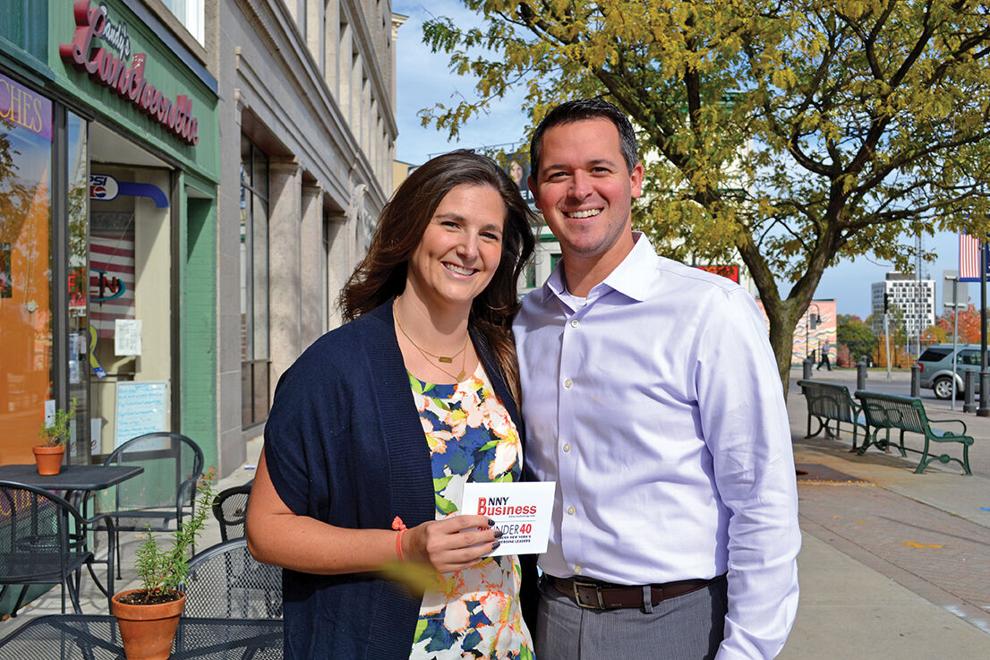 As the talent pool of young professionals throughout the tri-county region continues to grow it is time once again to honor and recognize these individuals in NNY Business magazines annual 20 Under 40 awards.
The 20 Under 40 awards honor 20 young professionals under the age of 40 who exemplify leadership, community involvement and professionalism. Over the course of the past seven years the magazine has honored entrepreneurs, a pharmacist, a counselor, a community planner, a restaurant owner and more. The list continues to grow as we showcase the emerging leaders of NNY and the 8th annual awards will again honor these talents which support our communities each day.
The 8th annual 20 Under 40 class will be selected by a committee consisting of editors and staff of NNY Business magazine, but also by past recipients of the wards, their peers and community members. The strength of nominations plays an important role in how each nominee is judged and selected, including traits that showcase hard work, selflessness, volunteerism, and how they have overcome challenges in their career fields to accomplish their goals.
Nominations will be accepted until 5 p.m. on Monday, October 1 and the awards dinner will be held on Thursday, December 6 at the Hilton Garden Inn, Watertown. To submit your nomination for the 8th annual 20 Under 40 awards visit www.nnybizmag.com and click on the 20 Under 40 nominations tab where an online submission form can be filled out. The form may also be downloaded, printed, filled out and mailed in care of 20 Under 40 to NNY Business, 260 Washington St., Watertown N.Y. 13601.