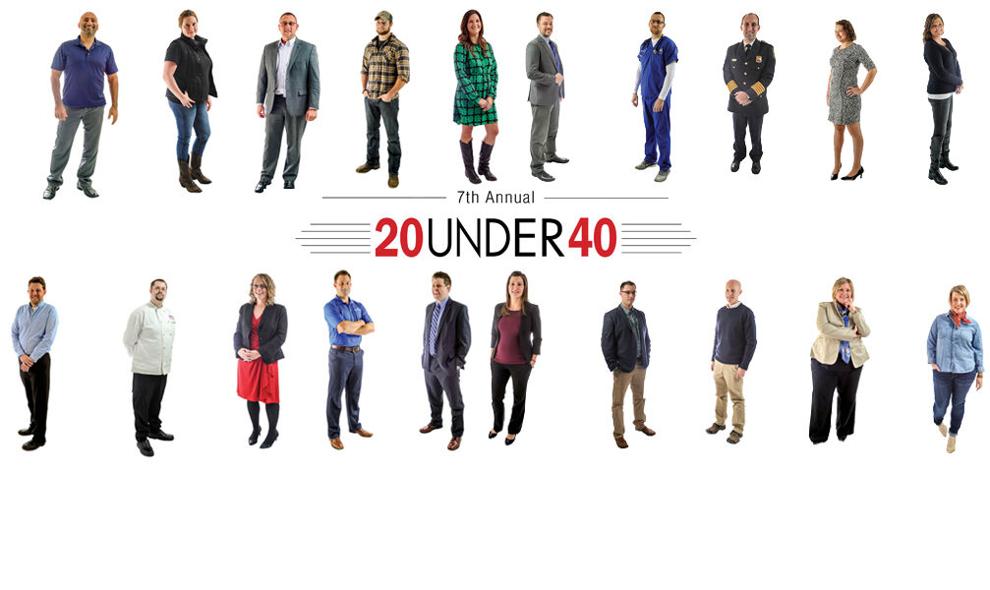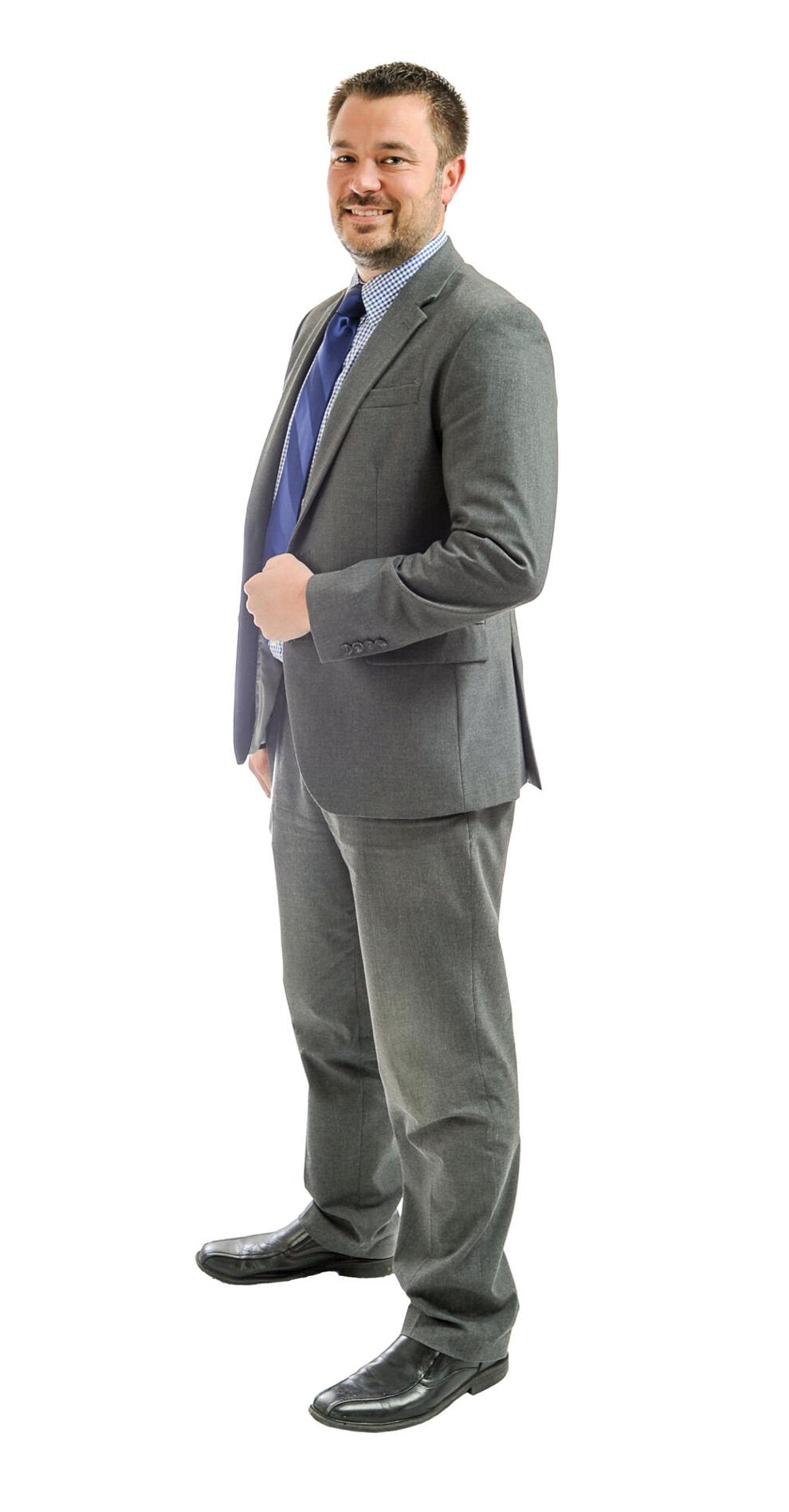 Aaron Naklick has found that in the north country, philanthropy is passed down – and he inherited his helping hand from his mother, Karen.
    "There's something about this community, if you look around, there are so many people who just really care," Mr. Naklick said. "It's still small-town living."
    Mr. Naklick, 33, is the acute rehab coordinator at Samaritan Medical Center. He is also a graduate of the 2017 Jefferson Leadership Institute, member of the Northern New York Community Foundation's LEAD Council, and a driving force behind the "Race Against Poverty" scavenger hunt fundraiser which last year raised $24,000.
    He made an especially strong impression in the community through his work with the JLI, which this year helped bring a 16-week workshop to create grassroots solutions to poverty.  "Getting Ahead in a Just Getting By World" brought both the JLI cohort and the workshop participants together through the meaningful and deeply personal work. Group members continue to meet regularly on their own, keeping up with the lives of their peers and friends.
    "If I latch onto something, I'm all in," he explained while talking over coffee. "I don't join things for the sake of it."
    Mr. Naklick has always known he wanted to help others, a calling he says his mother handed down to him. He fondly recalled holding a fundraiser with her for victims of Hurricane Sandy in 2012. They filled a trailer with needed goods and supplies and drove it straight down to Staten Island.
    "She has always put others first, ahead of herself … She's my single biggest influence," he said.
    Mr. Naklick fulfills his desire to give back in part through his work, and is the only person working in his position in the tri-county area. As a rehabilitation case coordinator, he travels to meet with patients from around the north country who have been transported to larger hospitals, like in Syracuse. He discusses their care options with them, making sure they know all their options, especially those options closer to their home or families, and ultimately advocating for the patients' wishes whatever they may be. Mr. Naklick is credited with increasing external inpatient admissions to Samaritan's acute inpatient rehab by 50 percent.
    The job also allows him to be out in the community, making connections and doing philanthropy.
    "I guess, overall, what has always been instilled in me is to give back. I've been fortunate enough to have been around some amazing leaders," he said, including his step-father, who also works at Samaritan.
    Before coming into his position at Samaritan, he went to school for education in Cortland and then spent years working with at-risk youth in Lake Placid. However, having been raised in Adams, he missed his home and realized that teaching just wasn't for him.
    Mr. Naklick moved back to Watertown and into the nonprofit sector by taking a position at the Children's Home of Jefferson County, and three years later, a position at the Fort Drum Regional Health Planning Organization.
    His move home did him well in more than one way, as he married his now-wife, Shannon Naklick, just last Oct. 7.
    "It's one of the most incredible areas to raise a family in," Mr. Naklick said, though for now it's just Aaron, Shannon and their two dogs, Molly the Wheaten Terrier and Winston the Bichon.
    When he's not working or volunteering, he likes to be outdoors, hunting, fishing, traveling and enjoying nature. His favorite hike to-date was Haystack Mountain in the Adirondacks. He also makes plenty of time for family, most of whom also live in the Watertown area.
     In all that he does, however, Mr. Naklick says he lives by the "Golden Rule" – Do to others what you want them to do to you.
         "It boils down to relationship building, whether working with kids or adults, (or even ) as a busboy, which I did; establishing a rapport and positive relationships is going to help you in every part of your life." He said. "You treat people with the same respect, whether they're the janitor of the school or the principal of the school. That's the philosophy I live by."
---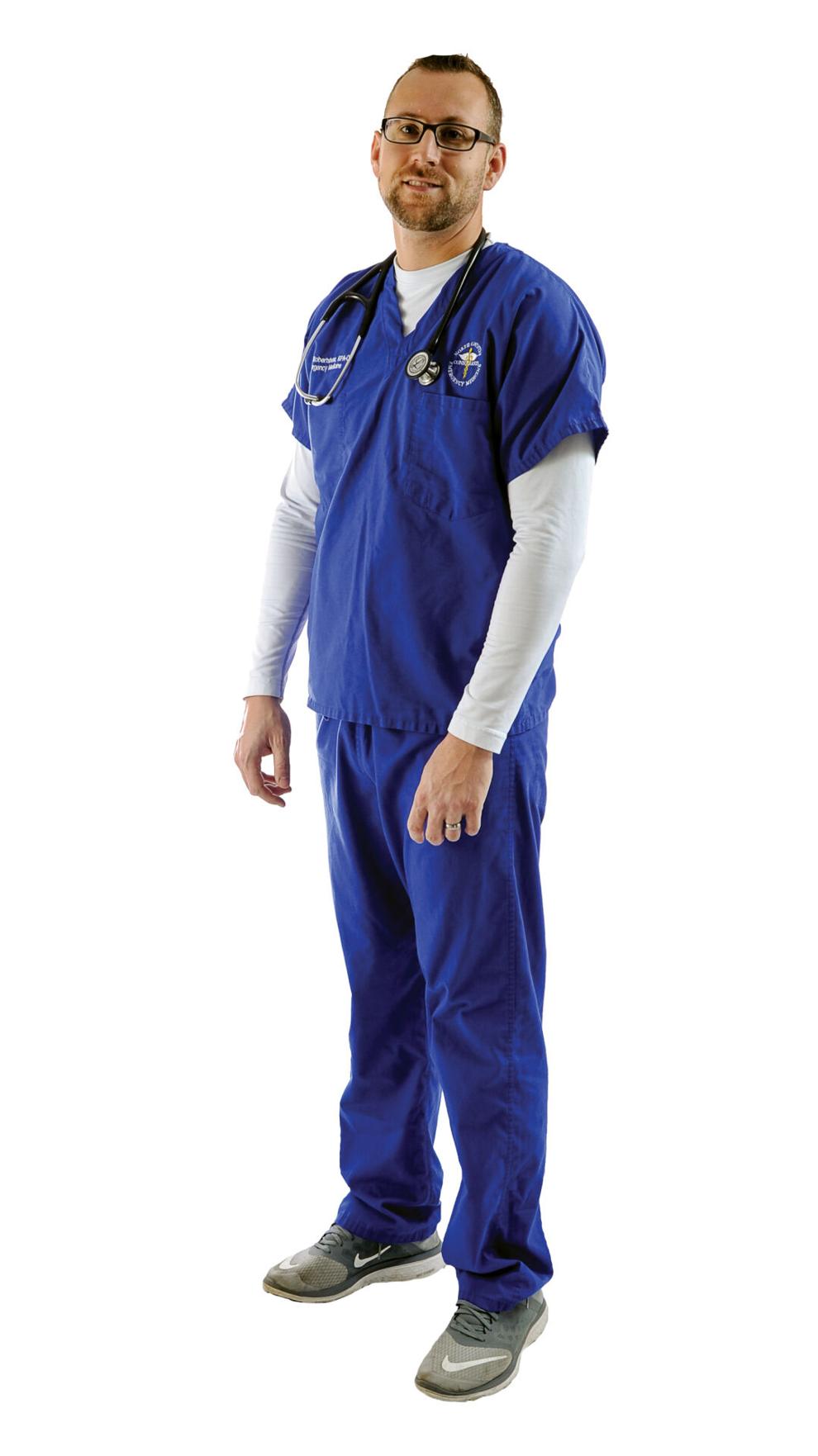 For two years, Aaron Robertshaw served as a full-time missionary through The Church of Jesus Christ of the Latter Day Saints in the small Pacific Island nation of Vanuatu, more than 8,000 miles away from the United States. 
     It was that service that ultimately pointed Mr. Robertshaw, 36, the lead physician assistant in the Emergency Department at Samaritan Medical Center, in the direction of pursuing a medical career.
     "My time as a missionary taught me principles that certainly influenced what I wanted to accomplish in a career," he said. "There is nothing quite like lending a helping hand to a friend, a family member and, perhaps even more so, a stranger, and seeing the influence and difference that you can make in someone's life."
     In 2012, Mr. Robertshaw joined North Country Emergency Medicine Consultants, PC, (the group of medical providers who staff SMC's Emergency Department), as a full-time physician assistant.
     "Every day I have the opportunity to try and make a difference for someone," said Mr. Robertshaw. "Whether that is clearing up a cough, treating a rash or the extreme of saving a life, there is the potential to make a difference in someone's day. I discovered that potential as a missionary seventeen years ago."
     In 2003, Mr. Robertshaw graduated from Brigham Young University – Idaho with an associate's degree in general studies. During that time, he completed his missionary work throughout the country and the islands of Vanuatu, where he learned to speak Bislama in order to communicate with the residents.
     "It began with my parents supporting me through my early schooling – encouraging me and instilling in me the notion that if I put my mind to something, I could do it," he said.
      Mr. Robertshaw said his full-time two-year missionary work for the church was one of the "most rewarding experiences of my life."
     "Being called to a foreign country, one which I had never heard of before prior to my call, and given the opportunity to serve a nation of people, was a remarkable experience," he said. "As I had numerous opportunities to share the message of the gospel of Jesus Christ, and to serve the people of Vanuatu, my life began to change."
    "The experiences which I encountered became a foundation for which I was able to build upon throughout my life," he added.
     Mr. Robertshaw said what he finds most rewarding with his position at the SMC Emergency Department is "making a difference in someone's day, making a difference is someone's life."
     "That comes in many different forms," he said. "Treating an ill child, providing pain relief for an injury, or intervening to save someone's life is the reward my colleagues and I have the opportunity to experience each day."
       However, "it is not always a day of sunshine and roses," he added.
     "There are many challenges faced in an emergency room, from trying to explain long wait times, to dealing with upset patients or breaking the news to someone that their loved one didn't make it," Mr. Robertshaw said. "Each day can be a roller coaster.  Each day is never the same.  I believe that is a very unique environment."
     Mr. Robertshaw and his wife, Ashley, have three children: Lauren 6, Luke 3 and Kellan 2. He credits his wife for supporting him while he completed PA school, noting "anyone who has gone through one of these programs knows how challenging and time consuming it is.  It demands your best effort and countless hours of studying and preparing."
    "I'm sure my wife had many lonely days and weeks, but she gladly supported me to meet my end goal," he said. "We now have a beautiful family with three children."
    Despite his busy schedule, Mr. Robertshaw continues to serve and teach in his local church.  He provides gospel lessons each Sunday, helps with weekly youth activities (including the scouting program through The Boy Scouts of America), church sponsored programs for teens, and local service activities. 
     "I believe what I enjoy most about teaching is the opportunity it gives me to connect with someone, and to share something that another can use to help them in some way," he said. "I think that is what teaching is all about on any level.  To me, teaching is the sharing of knowledge with the intent of helping someone else grow and advance."
---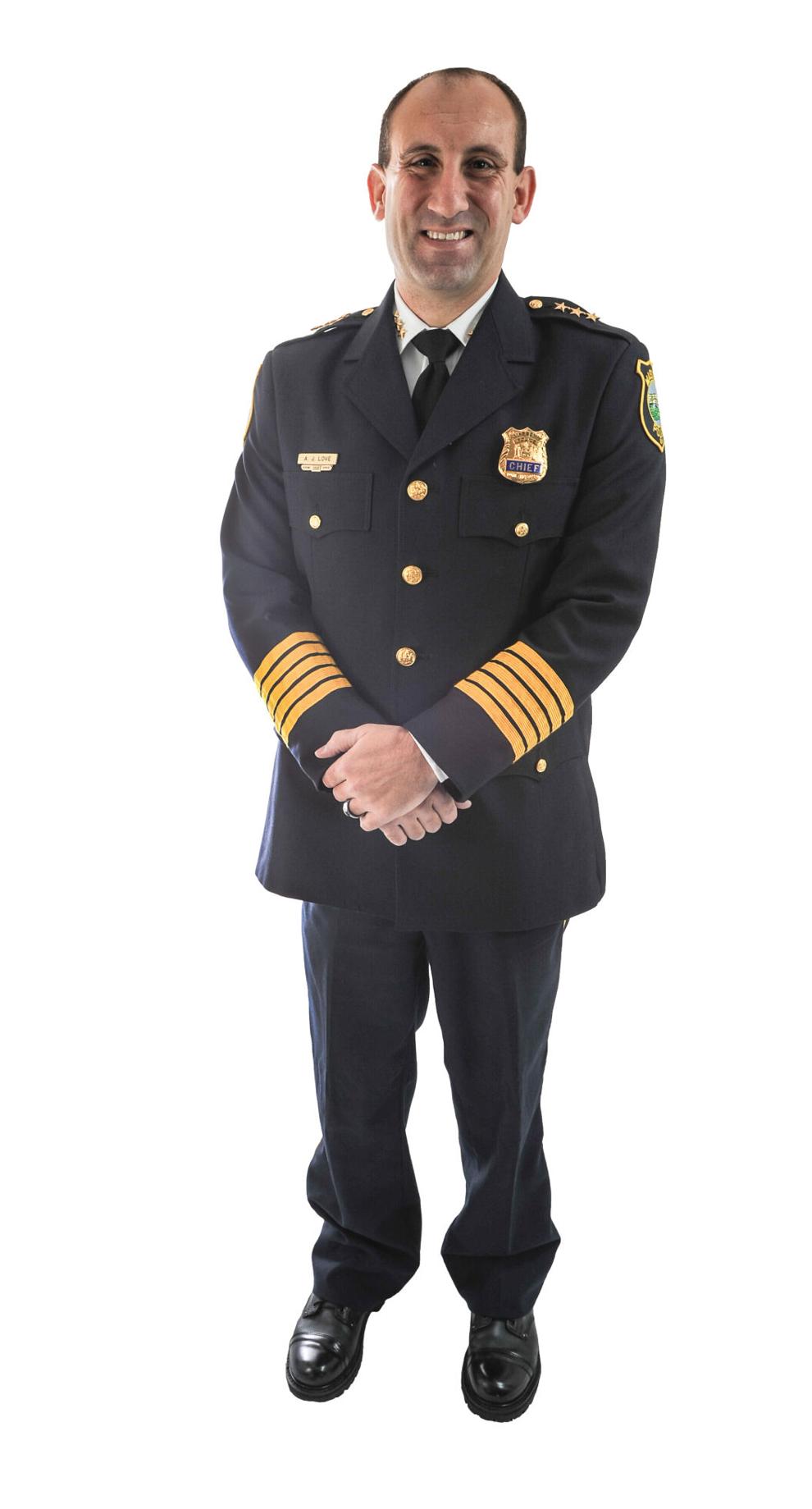 Massena's police chief says he knew law enforcement would be a challenging career, but that didn't deter him from entering the field.
    "Law enforcement is a challenging, but rewarding career field," Adam Love said.
    As Massena's police chief, he said his focus is to keep the community and his staff safe while battling a drug epidemic and other crimes. When they're able to make arrests to keep the streets safer, that's where the rewarding part comes in.
    "I'm motivated and passionate on keeping my staff and residents safe. I believe in the work every day," he said.
    Law enforcement was a career he was familiar with thanks to his uncle.
    "My uncle was Robert Thomas. He was a legislator for 20 years in Jefferson County, but was in law enforcement for 48 years. He was chief of police when he retired," Chief Love said.
    His father also had a big influence on his life, giving him the confidence and support he needed to be successful.
    "My dad was the provider for our family and was a hard worker. He was very outgoing and had a passion for his job. My dad's work ethics and perseverance told me that goals were reachable," he said.
    One piece of advice guides him day-to-day – "Be true to yourself and remember where you came from. That one has stuck with me forever," he said.
    Chief Love worked his way up the ranks and was promoted to police chief in mid-2016. And, he said, his staff has made his job all that much easier, offering advice as needed along with others.
    "It could be the administration from the chief to my sergeants to other patrol members. They actually helped me become who I am, not just one person. It's a whole set of people I've had as supervisors and senior patrol officers that helped me become who I am today and get me where I am today," he said.
    "One of my big things is a professional staff who I work with every day to keep Massena safe and dedicated to battling the drug epidemic that we're facing. I have a staff that's fully dedicated to making Massena a great place to be," Chief Love said.
    He said Massena truly is a great place to be, and that's why he has stayed in the community, which boasts three rivers, nearby mountains and other attractions, as well as the small-town atmosphere.
    "I believe it's a great place to raise my family," Chief Love said.
    He said it's important that he and his officers stay active in their community. Among the groups he is involved with are TRIAD and the Massena Drug-Free Community Coalition. The TRIAD program was developed in 2005 to enhance the delivery of law enforcement, social services and the public awareness of crime activity and reduce the criminal victimization of older citizens, people with disabilities, and those with common issues in the Massena area.
    "I believe being socially involved in the community helps me to do my job. I stay involved and engaged so community members may be more willing to share concerns with me and help me keep Massena safe," Chief Love said.
    He also wants his officers involved through community policing.
    "If we can stay involved with the youth, the Boys and Girls Club, Horizons and things like that, it's us being engaged with those kids," he said.
    The job of police chief hasn't come without some sacrifice.
    "My family has suffered from me not being home because of my job. I've missed sporting events, family functions and holidays, especially with this new position," Chief Love said.
    Still, he said, he wouldn't want to be anywhere else, and he wishes other young people would follow suit and keep their roots in the north country.
    "I just think we have to keep the young people engaged and keep jobs here in the community. We need to let them know what's here in the north country, what positive things that we have – jobs and entrepreneurship," Chief Love said.
    They also need to know that small communities like Massena are places that care about others.
    "If something happens, we stick together," he said.
---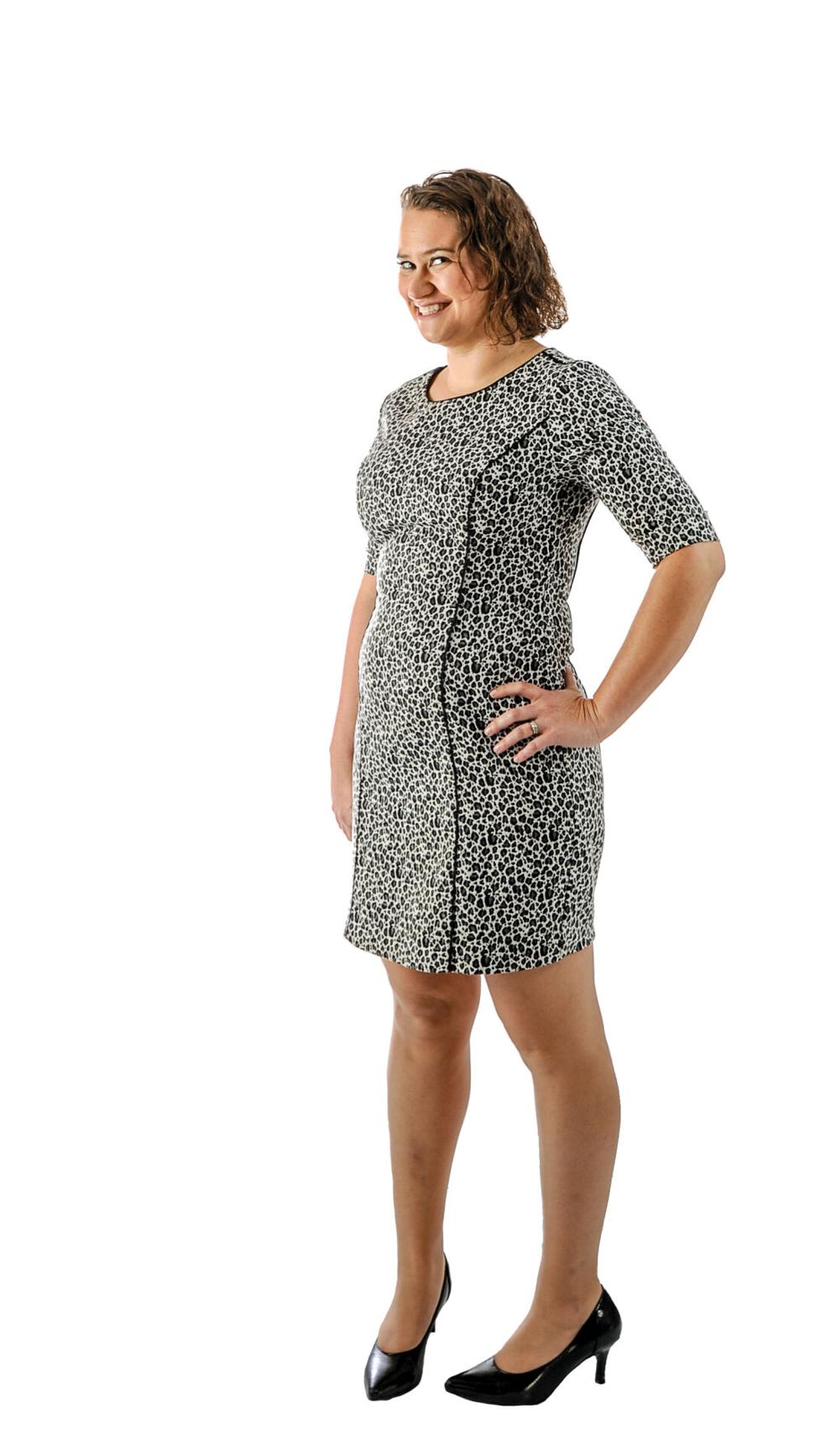 Alexa Bennett thought she would go to college in Plattsburgh for four years and then move back home to Long Island.
    But Mrs. Bennett, 35, did an about-face and returned to the north country to make her home in Watertown, a move she's never regretted.
    "I miss my family," she said. "But our quality of life is so much better here."
    She's found a rewarding professional career at Northern Credit Union and cannot imagine anywhere else she'd rather be with her husband, Chris, and 5-year-old son, Sawyer, than living on Pillar Point.
    The young mother believes she's making a difference in people's lives. She's the assistant vice president of marketing and R&D at Northern Credit Union, where she knows she's helping people make sound financial decisions about their future.
    And there's nothing better than helping someone make financial decisions about their education, she said.
    Working in the banking industry, friends, family members and people she meets often approach her about advice she can give about ways to save money, tips about banking or what to do about buying a home.
    "Every day, something is new," she said.
    She's helped Northern Credit Union through a continuing expansion through her leadership and marketing skills. Mrs. Bennett has been recognized as the winner of six Credit Union National Association Diamond Awards, including one for Best of Show.
    But it's giving back to the community that's just as important to her, she said.
    She gets her drive from her parents, Eileen, a college professor, and father Charles Eric, an investigative attorney, who instilled in her very early to work hard.
    She also credits a series of mentors, whom she described as great leaders, for allowing her to grow.
    "They empowered me to make mistakes then backed me up and allowed me to stand back up again," she said. "They allowed me to be creative, try new things, work together and learn from my experience."              
    It's leaders like that help keep young people staying in the north country, Mrs. Bennett said.
    The first 10 years of her life were spent growing up in Queens and then her family moved to Forest Hills in Nassau County before she headed off to SUNY Plattsburgh.
    To be with her family, she and Chris, a Watertown native, moved to Long Island after graduation, where she got her first job. But then the national economy tanked in 2009 and they had to put Plan B in place.
    The north country was waiting.
    "We had no kids, let's move," she recalled. "Let's try it."
    She landed a job at Salmon Run Mall, where she was responsible for marketing the north country's biggest retail outlet for two years before moving on to the credit union in 2011.
    The big city girl quickly fell in love with small town life.
People are friendlier, she said.
    The river and the lake, the outdoors, snowshoeing and ice fishing ended up being activities she never thought she'd ever try when she was living in New York City.
    "I love the outdoors, open space and open land. Everything is just fun," Mrs. Bennett said. "There's lots to do."
    It might be cliché, but she says that living life each day like it's your last keeps her happy. And she's stronger than she thought. You have to be resilient. "Grit" is the word that she and her fellow millennials use, she said.
    "If you fall down," she said, "you have to bounce back."
    But some of the best advice came from her family. She got a master's degree in library studies but never used that experience before deciding on her career.
    Her father has told her, "An education is never wasted because it's something that no one can ever take away from you."
    She's fortunate to find a job she loves.
    "Love what you do and you'll never work a day in your life," she said.
---
The river village of Clayton has many beautiful attractions and a reputation for being a very close-knit community where residents and visitors alike can feel a sense of comfort and home. And for one local resident, her name is becoming just as familiar as the events and contributions to the surrounding areas that she supports.
    Alex Buduson, a Clayton native and booming young professional who works at the Clayton Chamber of Commerce, says that she loves her community and being an active member of it because it's about making people happy and helping those in need.
    Her grandfather's advice, she says, resonated with her and how active her family was growing up.  "My grandfather Bastian was very involved with the Clayton Improvement Association, which I sit on the board for now. He always used to say: "You're not going to get anywhere by sitting at home and not doing anything. If you want to love where you live, you have to go out and be active."
    And that's exactly what Ms. Buduson has done.
    Working at the chamber for the last five years, she says she loves her job because of the flexibility it has given her to be so active in the community. Currently she sits as a board member for the Thousand Islands Young Leadership Organization, the Clayton Improvement Association and the Thousand Islands Charity Poker Run. She is a member of the American Legion Auxiliary, and the Chair of the Clayton Christmas Parade and Fireworks.
    "I love Clayton. I've gone other places and always find myself coming back here. It's my home," said Ms. Buduson. "I think that's the main reason I love my job so much; I get to be involved with developing fun things for the community and doing events, and working to make everyone happy."
    When you talk with Ms. Buduson about her passion for the community it's written all over her face with her infectious smile and high energy, and that is the epitome of her character as a person.
    "Most rewarding aspect for me about being involved with the Clayton Community would have to be giving back. For example, with TIYLO's Masquerade Ball being able to give all
the money raised to families during the holidays, the Poker Run which is a new event that I was really involved with this summer, we were able to give out thousands of dollars to local organizations, the main one being River Hospital. To be able to give that much money back to the community is amazing," she said.
    One event that Ms. Buduson works year-round on is the Clayton Chamber of Commerce's annual Punkin' Chunkin' festival that is held in downtown Clayton. This year alone, the BBQ competition raised enough money to donate $7,850 to local charities. And this is just one of the many events that she immerses herself in.
    "I like to think that I lead by example," she said. "I'm always harassing people to volunteer in activities and events in town, and once they do then they come back and do it again. I've developed a group of people that I can count on year after year now."
    If there's one person in the river community of Clayton that people can count on to give her time and energy it's Alex Buduson, and she says that it's the most rewarding thing in her life- her community.
    "The Clayton community is a very close knit community, "she said. "When there is something wrong or there is a family in need, I can't think of a better community that comes together like we do. If it's coming together for an event, or for a family, or even just filling a Christmas sled full of toys for the needy, we do that."
---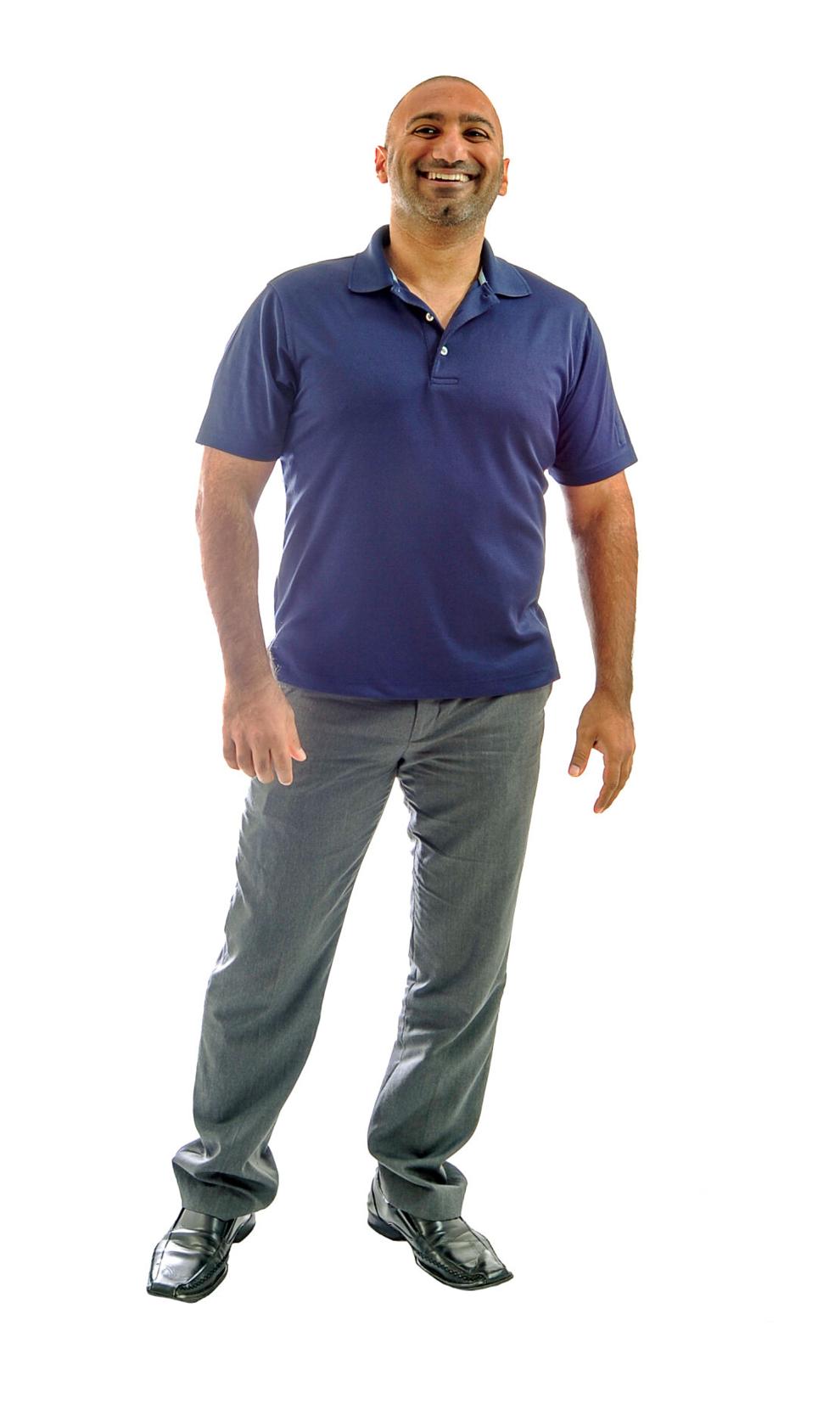 Ali Boolani did not start out to study physiology.
    "I grew up in Karachi (Pakistan), but I always grew up watching Bond," he said.  "I really thought I wanted to be the international man of mystery, a spy."
    For most people, such an ambition might have faded after middle school, when Mr. Boolani and his parents moved from Pakistan to the United States. But Mr. Boolani persisted.
    He joined the Marine reserves as a machine gunner, although an injury led to his medical discharge after a year, and began his academic studies in politics. He speaks four languages fluently and can read and understand another six. By the time he was 21, he had a bachelors and masters in international political economics.
    Intelligence agencies require applicants to be 23, however, so Mr. Boolani found himself with two years to spend before beginning his career as a spy.
    "(I thought) medicine's interesting, human body's interesting," he said. "So I applied to this masters in applied physiology program at the University of New Orleans. Because I was fairly decent academically, they let me in on probation without having any basic science coursework."
    There Mr. Boolani fell in love with the discipline.
    "I was like, this, you get paid to do this?" he said. "You actually collect a pay check. This is cool."
    After completing a masters, he moved on to a PhD in health and human performance. By the time he received offers from intelligence agencies, he was dedicated to physiology, and turned them down.
    "It was constantly intellectually stimulating, and for me I think the biggest thing is being intellectually stimulated," Mr. Boolani said. "I was at every point the dumbest person out there, which was great, because here I am trying to soak in as much information as possible."
    Mr. Boolani currently teaches several undergraduate physiology courses, and works with undergraduate and graduate students on a number of research projects.
     "My research focuses on cognition and sports," he said. "Sports is fun, (but) sports doesn't get you funded."
    Mr. Boolani is passionate about sports. He plays basketball five or six days a week, tennis in good weather and goes skiing and snowboarding in the winter. After spending three years as a freelance consultant for professional athletes, he still loves the beauty of pro basketball and football, but doesn't pick sides.
    "Who am I going to cheer for? Every year it's a different team that's paying my bills," he said. "It pretty much knocked any sort of fandom out of me."
     Outside of his consulting work, Mr. Boolani has two other businesses. One, Your Health ABC LLC, grew out of frustration with some of the data processing apps that were available to him as a researcher.
    He began programming his own software, and is now working with the Clarkson Shipley Center for Innovation to build app versions of common tests used by clinicians and researchers, which he hopes to release soon.
    Since the age of 18, Mr. Boolani has also bought up dilapidated properties, fixed them up, and rented them out.
    "My goal in life is to get my parents to retire. Like, that's it," he said. "I've got multiple properties in the area … And hopefully one of these days I can get everyone to retire."
    Wherever he has lived, Mr. Boolani has been deeply involved in community service, and he continues that work. A single father, he makes a point of involving his daughter, Italia Boolani, in his volunteering.
    "For me, that's important, just making sure she is involved in the community." Mr. Boolani said. "Social justice is really, really important to me, income inequality is really important. So my community work is centered around trying to relieve income inequality."
    Mr. Boolani has begun two community service programs in Potsdam – the PB&J program which provides lunches for kids during the summer and Clarkson Feeds, which distributes spare food from the campus to people in need.
    Between his academic and community work, the would-be international man of mystery has now put down roots in Potsdam.
    "Potsdam has been really accepting of not only me, but my daughter," Mr. Boolani said. "It's just been a place that felt like home."
---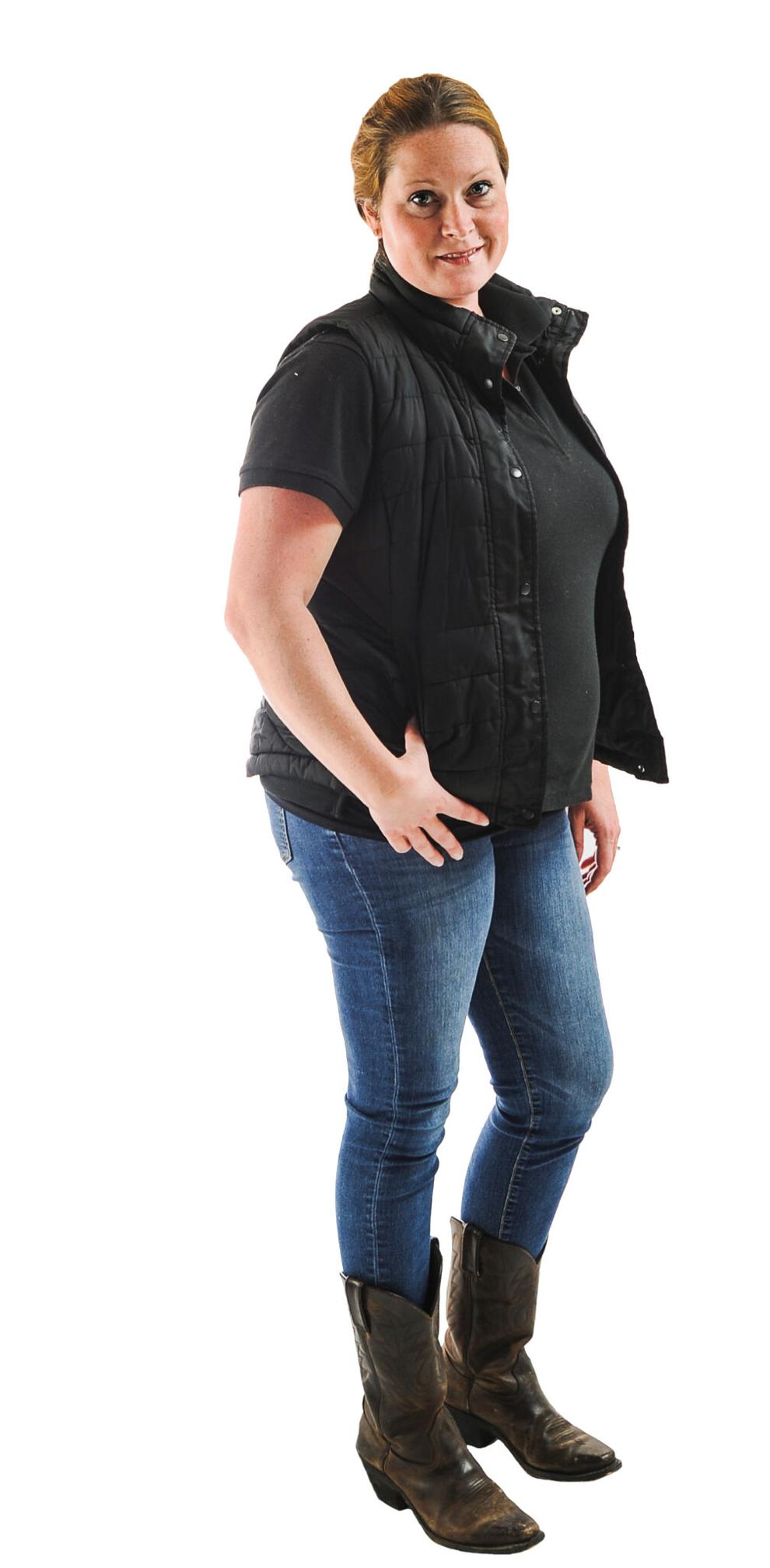 Balancing a full-time teaching job and young family can be difficult enough without adding a large-scale goat farming operation to the mix.
    However, Blake Place, a veterinary practices instructor at the Howard G. Sackett Technical Center in Glenfield by day, said establishing the 250-head Hidden Pastures Goat Dairy at her nearby farm has proven equally as rewarding – and makes it easy to get up each morning.
    "I'm excited for the next day," she said. "Every day is a little different and exciting."
    Having grown up on a traditional dairy farm near Heuvelton, Mrs. Place said she is well aware of the benefits of a family-oriented lifestyle that teaches children responsibility and the importance of hard work. With two young children, that was very appealing.
    The goat farm, which began producing milk in the spring, has also allowed Mrs. Place to take on a marketing role using Facebook, telephone calls and other networking opportunities.
    'You meet a lot of cool people through the agriculture and food networks," she said.
    However, it hasn't been all fun and games.
    Mrs. Place acknowledged that starting the goat operation has drastically limited the family's opportunities for leisure and traveling, as her husband, Andrew, also has a full-time job at the Marks Farms, the county's largest dairy farm. Mornings, evenings and weekends are typically spent on goat farm-related duties, she said.
    Mrs. Place said a planned market for the raw goat's milk also fell through, causing much consternation, but credited her husband for giving good advice and keeping her calm during the more trying times while working to create a new business. "He just encourages me so much," she said.
    The teacher/farmer said she recently learned the truth in the old adage "nothing is impossible" when Hidden Pastures earned a $10,000 grant through the Farm Bureau to build a creamery that will allow raw milk to be processed right on the farm and produce products like gelato.
    Mrs. Place admitted she was skeptical of her chances since there were roughly 500 applicants for 10 grants. However, with grant funding in place, she is excited about the possibilities and, with other small-scale goat operations already in the area, hopes to target its products to larger metropolitan areas like New York City and Boston.
    "I love the north country because I love agriculture," she said.
    Mrs. Place said Susan Maring, whom she worked under for a time at Tug Hill Vineyards in West Lowville, is "the hardest working businesswoman I know." Mrs. Maring and her husband started their former landscaping business in a similar stage of life as the Places are now, and her work in developing the county's first winery has also been inspirational, she said.
    If Mrs. Place had her way, someone would start a farm-to-table service where local agricultural products could be delivered directly to consumers throughout the area. "It would help a lot of farmers," she said.
    However, Mrs. Place is currently busy growing the goat dairy business and continuing to have a positive influence on young minds through her teaching career.
    "As a teacher, I love high school students because I catch them just before they go into real life," she said.
    The job also gives her the opportunity to give back by serving as an advisor for the Sackett Center's SkillsUSA program and finding ways for students to improve the community, Mrs. Place said.
    "It's so awesome to work with my students and get them to do more," she said.
    Mrs. Place said she takes student groups to volunteer at different agencies, including the Lewis County Humane Society, and has been particularly pleased with a SkillsUSA project from a couple years ago in which students purchased agricultural sharps disposal containers to donate to local farmers. That project, intended to give farmers a safe way to get rid of needles used on their animals, has continued, thanks to the continued interest of new groups of students, she said.
    "It feels good when you give back," Mrs. Place said.
---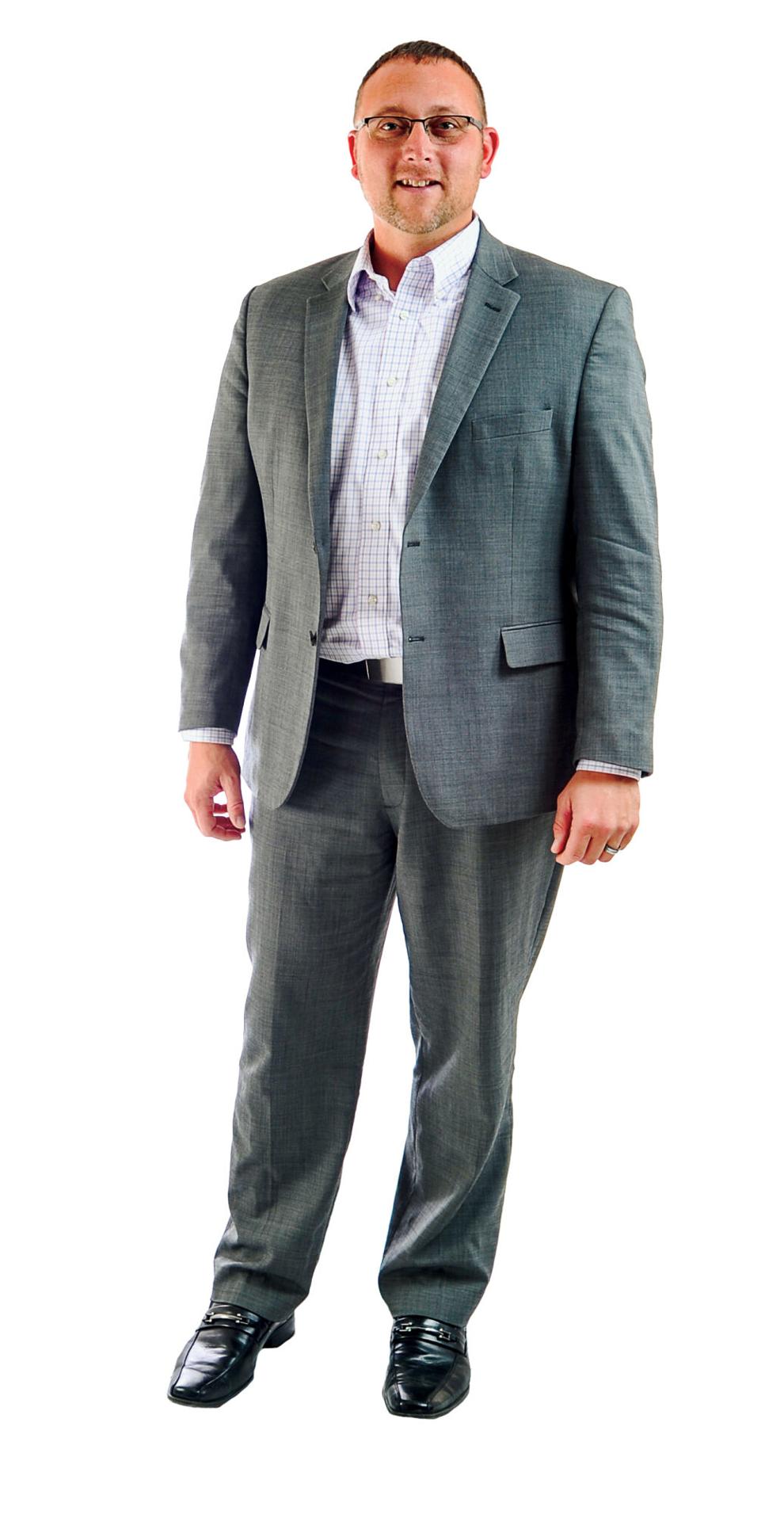 Although he has only been a father for eight years, Brian D. Marcolini has learned most of his important life lessons from his children.
    These lessons started on day one of fatherhood, when his son, Owen, was born not breathing. His son is healthy today, but Mr. Marcolini said Owen's stay in the neonatal intensive care unit was one of the most terrifying times of his life.
    "That was a struggle for me, to be able to cry and be held by somebody," he said. "Before kids, I probably would have hidden all of that. People didn't know when I struggled with something; I was too proud to admit it."
    Since that day, Mr. Marcolini said, his two boys and wife, Marcie, have taught him to be an "open book." And for him, that's an important part of life – whether he is at home, volunteering in the community, or working as director of the North Country Initiative.
    Mr. Marcolini, a native of Leroy near Rochester, was hired in April 2014 to become the first director of the North Country Initiative – a collaborative of hospitals, physicians, and community providers working together to reform healthcare delivery in Northern New York. He and his staff work to achieve three overarching goals: to get the region working together as a team; to create opportunities for sustainability in a changing healthcare environment; and to improve health outcomes for our region's patients.
    "What's exciting about this job for me is really the success that's coming out of it," he said. "The region is benefitting from our providers being sophisticated in healthcare reform. Our patients are seeing the beginning of new services like community health workers and behavioral health peer supports. People are taking accountability for patient outcomes, and that's coming from the concepts we promote here at NCI."
    For Mr. Marcolini, who previously worked for a decade in sales and marketing at Merck Pharmaceuticals, getting the region to work together has been no easy task. He's had to convince healthcare partners to step outside their comfort zones and – in some cases – change the way they've been doing business for years. He said the job has required "grit," a trait instilled in him years ago by a high school baseball coach.
    "There have been plenty of people who have told me no," he said. "There were people who, when I took this job, said there is no way a pharmaceutical sales rep is going to be able to do this. If I hadn't had the grit or the belief in myself, we wouldn't be here today."
    Hearing success stories from local patients has also kept him motivated. Indirectly, work done by NCI has helped individuals lose weight, manage chronic diseases, seek help for mental health concerns, and more.
    "We might not be able to change the world through one thing that we do, but if we can change one person's world, that's huge," he said. "That keeps me going and makes me want to do more."
    When he's not working at NCI, Mr. Marcolini is devoted to mentoring and coaching local youth. Particularly through sports, he strives to empower the next generation because he believes the future of our community depends on it.
    "It's easy for a child to grow up and leave the area, but I think it is a lot harder if that child grew up being involved with people or having a mentor here," he said. "That's why I spend so much of my time vested in the youth. As much as we can be examples now, if we don't have somebody coming up behind us, it doesn't matter what we do."
    To further support future generations of leaders, he believes local officials should explore opportunities for new industry and technology in the north country – something he has kept in mind when analyzing the local healthcare landscape.
    "I have found a level of responsibility to a community that I didn't grow up in," Mr. Marcolini said. "I always knew I wanted to see the community succeed here, but now I feel an ownership to help do it."
Staying in Watertown, Mr. Marcolini will soon be taking the next step of his career as business development director for Alliance Healthcare Services.
---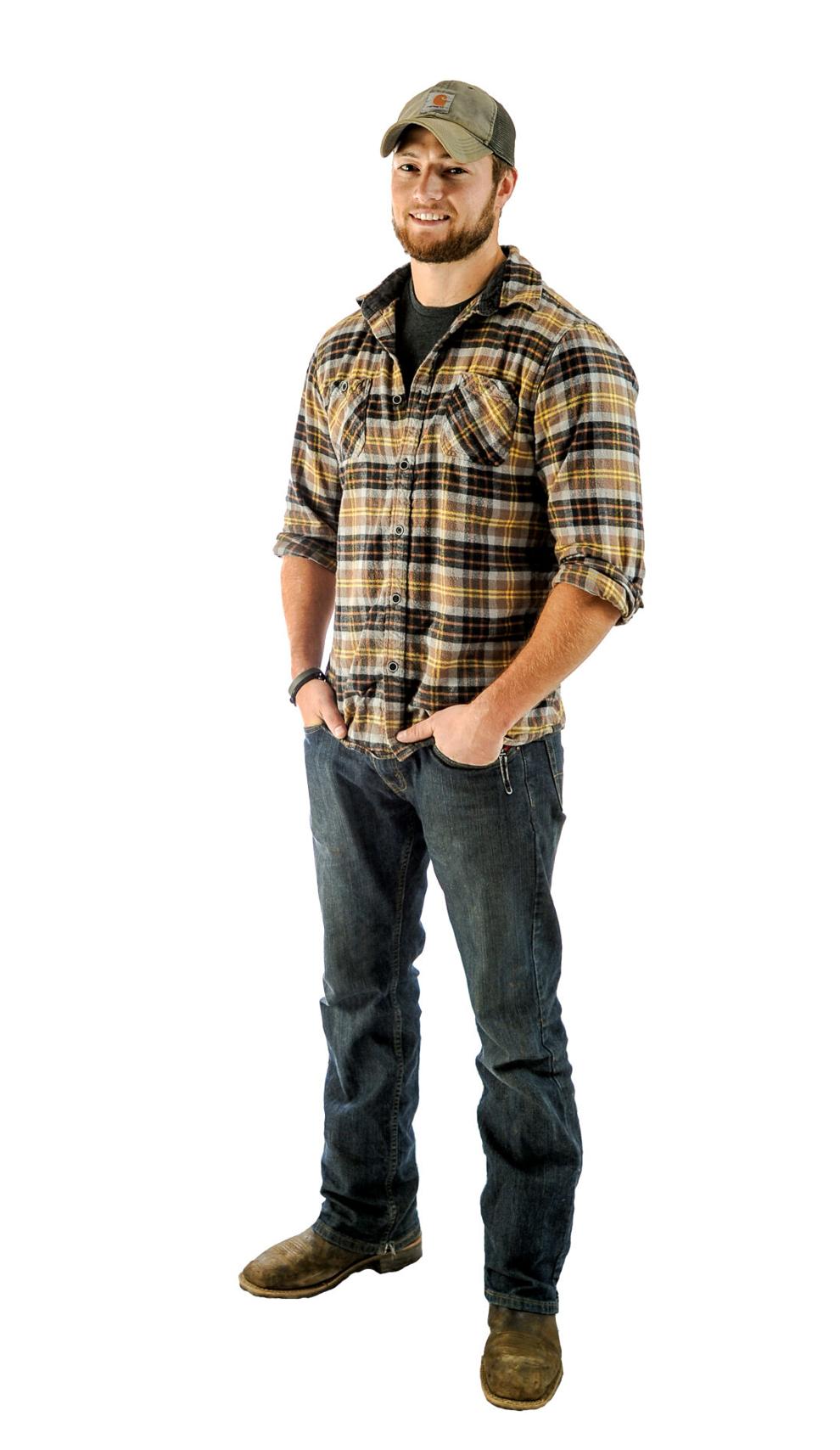 Cody Beach Morse is the truest embodiment of what it means to be homegrown.
    The 26-year-old was born and raised in the north country, only leaving in order to serve in the United States Marine Corps. After completing three combat tours and more than five years of honorable service, Morse returned to the area in order to be close to his family and give back to the community.
    He does so by providing high-quality, organic local food to area schools, stores and markets. Even better, all the food he produces is done through regenerative agriculture: a method of growing that regrows topsoil and increases biodiversity in nearby ecosystems.
    "This is the community my future kids will grow up in," Morse says of his commitment to the region—a loyalty that stretches beyond family and community into the soil itself.
    Agbotic, the company Morse co-founded with local entrepreneur John Gaus, builds robotic greenhouse farms that can grow up to 12,000 pounds of food a month. But these aren't your average greenhouses, growing vegetation in a system separate from the surrounding, natural world. At Agbotic, greenhouses offer "controlled cover" for healthy soil on eco-diverse farms. Agbotic plants trees, maintains wetlands, and regenerates soil to improve ecosystems throughout the region.
    The company is also digitizing the agricultural industry by selling and leasing "robotic farms," greenhouses that water and till themselves in order to outperform traditional farming operations. Having climate and humidity control means growing more in less space; which means bringing higher volumes of local food at fair prices to consumers.
    The company runs its own Wholesome Organics Farm in Sackets Harbor, where Agbotic technology is utilized to grow produce without industrial chemicals or synthetic nutrient solutions—even those that are approved for organic farming. Instead, the farm incorporates all-natural soil amendments that support healthy people, happy plants, and cleaner air, water and dirt.
    Morse gets his inspiration from his business partner, as well as from his father; who told him "If you don't challenge yourself in life, you'll never move forward." Those words may be why Morse has sacrificed late nights, early mornings, and "my wife's sanity" for this business startup, which sells food locally in order to feed students at area schools, and regionally to support markets throughout New York.
    In addition to serving as co-founder, Morse is Agbotic's robot technician—a daunting job for most, but not so for this technically minded worker. "I enjoy accomplishing tasks," Morse says, and at Agbotic, he's always creating new and better ways to do so. "Agbotic is always creating new and better products," he says, "conserving energy by growing in a greenhouse and growing near distributors."
    While being the co-founder of a growing and successful business may be rewarding, Morse is first to admit it's not always easy. "The biggest myth in business is that being your own boss is fun," he says; adding he'd happily trade places with his 20-year-old self for a day.
    In addition to stocking area farmers' markets, schools and grocery stores, Agbotic hosts field trips in order to educate local youth about sustainability, and growing your own food, while also encouraging students to get involved in their community. To retain more youth in the North Country, Morse says, leaders ought to "give the youth more responsibility and involvement."
    As farming has become a less popular career choice in the last several decades, the North Country has seen its youth population dwindle. But by offering an alternative to traditional farming methods, Morse may just find Agbotic to be a major tool in drawing more young people back into the farming fold.
---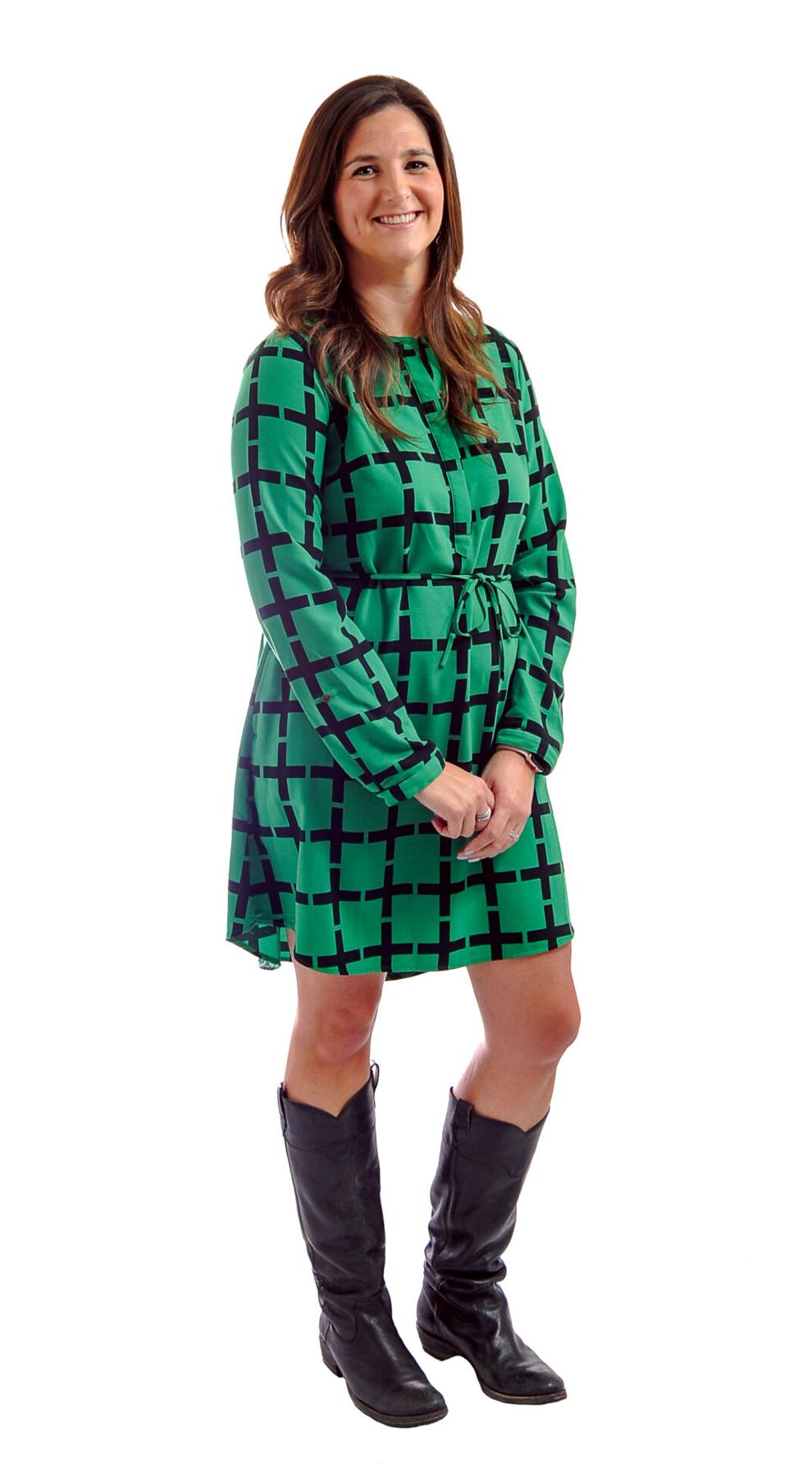 As a teenager growing up in Watertown, Erin Simser enjoyed creative projects such as helping with her school's yearbook and taking photography courses. When she graduated high school in 2000, Mrs. Simser combined her creativity with community and compassion; turning her passions into professionalism which ultimately led to her current dream job.
    She said, "Our community is very special and has a lot to offer our residents. I knew from an early age that I wanted to give back to my community that has been so good to me and my family."
    Mrs. Simser attended the Rochester Institute of Technology, and graduated as a Bachelor of Fine Arts in 2005. Upon completion of school, she entered the workforce and later met her first professional mentor, Kirstin Rich.
    "She was my boss many years ago when I was first navigating my way through the professional world. She was the first person to help push and guide me into the big wide world of marketing and encouraged me to pursue my dream of graphic design," said Mrs. Simser.
    She landed a position as the resident services coordinator at Fort Drum Mountain Community Homes through WinnCompanies. Ms. Rich took Mrs. Simser under her wing, and helped her grow both personally and professionally.
    "We started working really closely together after I expressed interest in the Community Services Manager position, and was then promoted. I wanted a bigger marketing role and some graphic design responsibilities," Mrs. Simser said.
    She continued to work hard with her role, but also showcased what other talents she had to offer the company.
    "When Ms. Rich left, I ended up getting a marketing position," she said. "From there I had worked with our corporate team, telling them I had a graphic design interest."
    Slowly but surely she was asked to take on graphic design projects and worked her way up the ranks. She was promoted in the spring of 2017 – allowing her to work for corporate, from her home, for  10 other community projects throughout the country.
     "I've worked from home for about six months now, and it allows for some flexibility in the home," she said.
    Mrs. Simser and her husband Shane, have two boys, 16-year-old, Ryder and 7-year-old, Maxwell. The boys are very active in sports, and their parents are active in supporting them. 
    When asked what gets her out of bed in the morning, she responded, "I count my blessings every day that I have the most loving and supportive husband and two healthy, happy and amazing sons. I always want to make them proud of me and set a good example for how to be a good person."
    When it comes to being a good person, Mrs. Simser dedicates several hours each month to community service. She is a volunteer with the Watertown High School Booster Club, Northern New York Community Foundation Executive Council member, lead council, planning committee member for Making Strides for Breast Cancer walk, Association of the United States Army Fort Drum chapter volunteer, and also provides free graphic design work to local non-for-profits. 
     "What I did, and what I do, it's a great feeling because I get to be creative and do what I love. At the same time I am still helping others," she said.
    While Mrs. Simser seemingly has everything well-balanced, she said she cannot take credit for it all. Her husband helps a lot, and her mother gave her cherished advice, before she passed.
    "I remember sitting down with my mom when I was pregnant and her telling me to not let anything stand in my way of following my dreams. She was right; because I never let being a young mom hinder me from being successful. If anything it made me work harder and want more for myself and my family," she said.
    When asked what advice she would share with other young professionals looking to enter the workforce, she said, "Never give up on what makes you happy."
---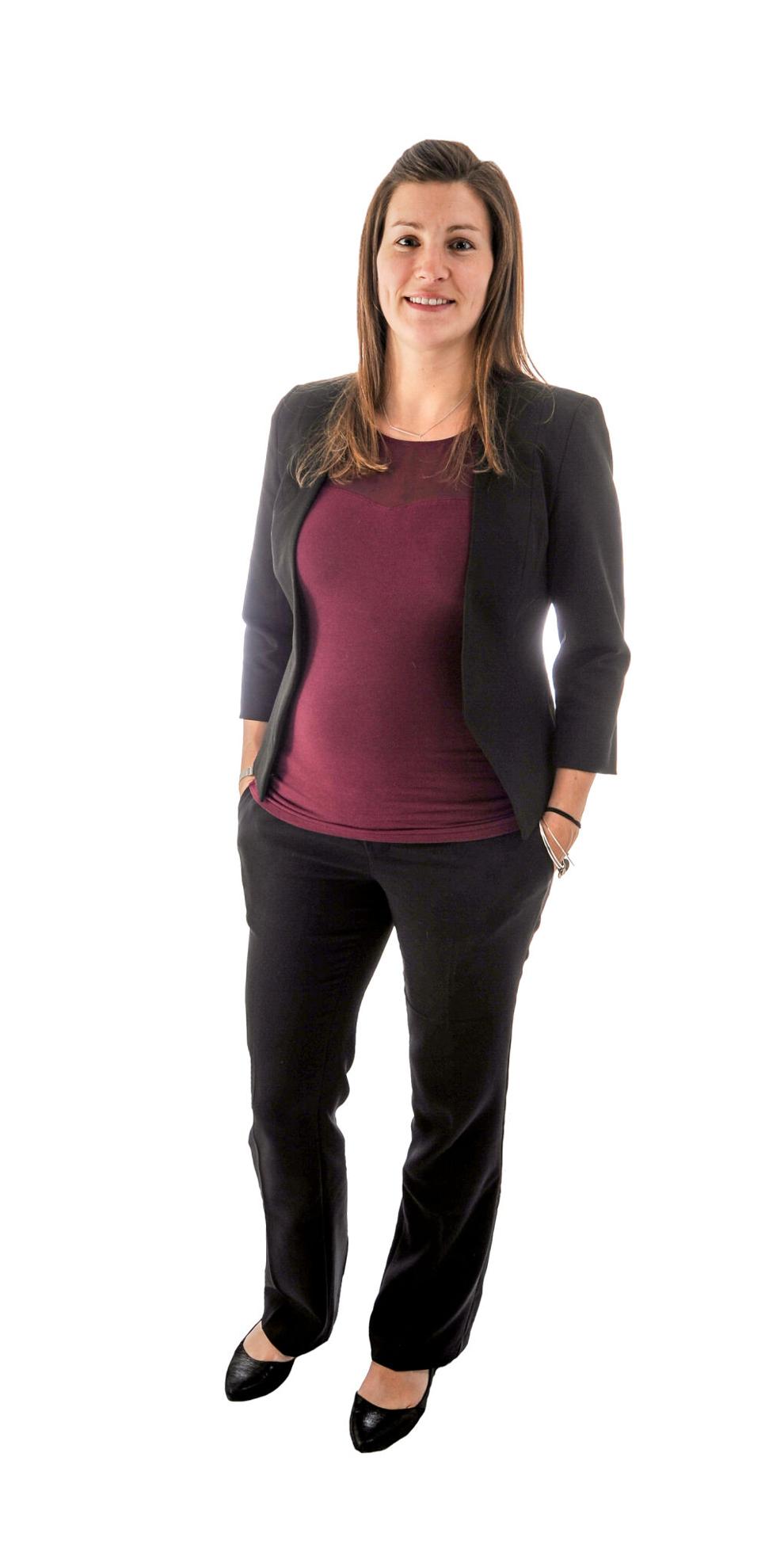 When it comes to Heather M. Pleskach, family is the most important influence in her life. From getting up in the morning with the help of her "two incredibly adorable basset hounds," to going to work at a local industry, to being involved in the community, it is all done because of family and friends.
    It was her sense of family that kept her in the north country.
    "I was born and raised here," she said.  "This is my home.  I love the area and the people, but most importantly, I love being close to my family."
    This is where she wants to raise her family. She and her husband, Eric M. Pleskach, are expecting a son in February.
    To stay close to home she took a job at a local manufacturing plant. As associate director of marketing at Otis Technology, she finds her job fast-paced and challenging.
    "I've had the unique opportunity to be involved in a lot of different projects at Otis," said Mrs. Pleskach. "I'm always learning and experiencing new things."
    She said in being close to the people she has worked with for the past 10 years, there is not much they do not know about her. Her job has given her "the opportunity to travel this great country over the last decade, but with that I've sacrificed time with my family and friends," said the Otis employee.
    Her mother, Linda D. Bennett, has been her mentor.
    "While I've taken a completely different career path than her, there are still a lot of similarities as well as personality traits that we share," said Mrs. Pleskach.  "She's also the strongest, selfless person I know.  She'll do anything for anyone in our family and always puts their needs above her own. "  
    It is her husband who she turns to for advice.
    "My husband is a great sounding board for me.  He offers a different perspective and his bold ideas encourage me to be more assertive and go after what I want or need to accomplish," said Mrs. Pleskach.
    However she said it was her father, Marcus A. Bennett, who gave her the best advice she follows.
    Mrs. Pleskach said her father told all six of his daughters while they were growing up to "Be a problem solver, not a problem." 
    "Not only do I follow this advice regularly by bringing solutions to the table, but I encourage others to do the same," said the marketing director.
    Mrs. Pleskach is a member of the Northern New York Fort Drum chapter of Association of the United States Army. 
    "There's a sense of belonging and it's great to interact with friends and neighbors in my community," she said of her community involvement.  "This is my home and where my future children will grow up." 
    Reflecting on her own life, she feels there "is always room for improvement and the importance of continued growth both personally and professionally." Given the opportunity, she said she would trade places with someone less fortunate than herself for the day.
    "I would use that experience as a reminder to not take all the good in my life for granted," she said. "It's very easy to forget about all the good."
    She believes if companies foster a culture "that values, empowers and invests in talented employees it will help to retain more young professionals in the north country.
    "People really are a company/organization's greatest asset," she said.
    To that end, she sees the biggest myth in business today as that asking for help is a sign of weakness.  "Knowing when you are juggling too much, or are too close to a project and need an outsider's perspective, is strength and shows character," she said.
    A business she would like to see started would be a specialty bakery or café.
    "But I wouldn't be able to own it because I'd want to sample all the product," she admitted.
---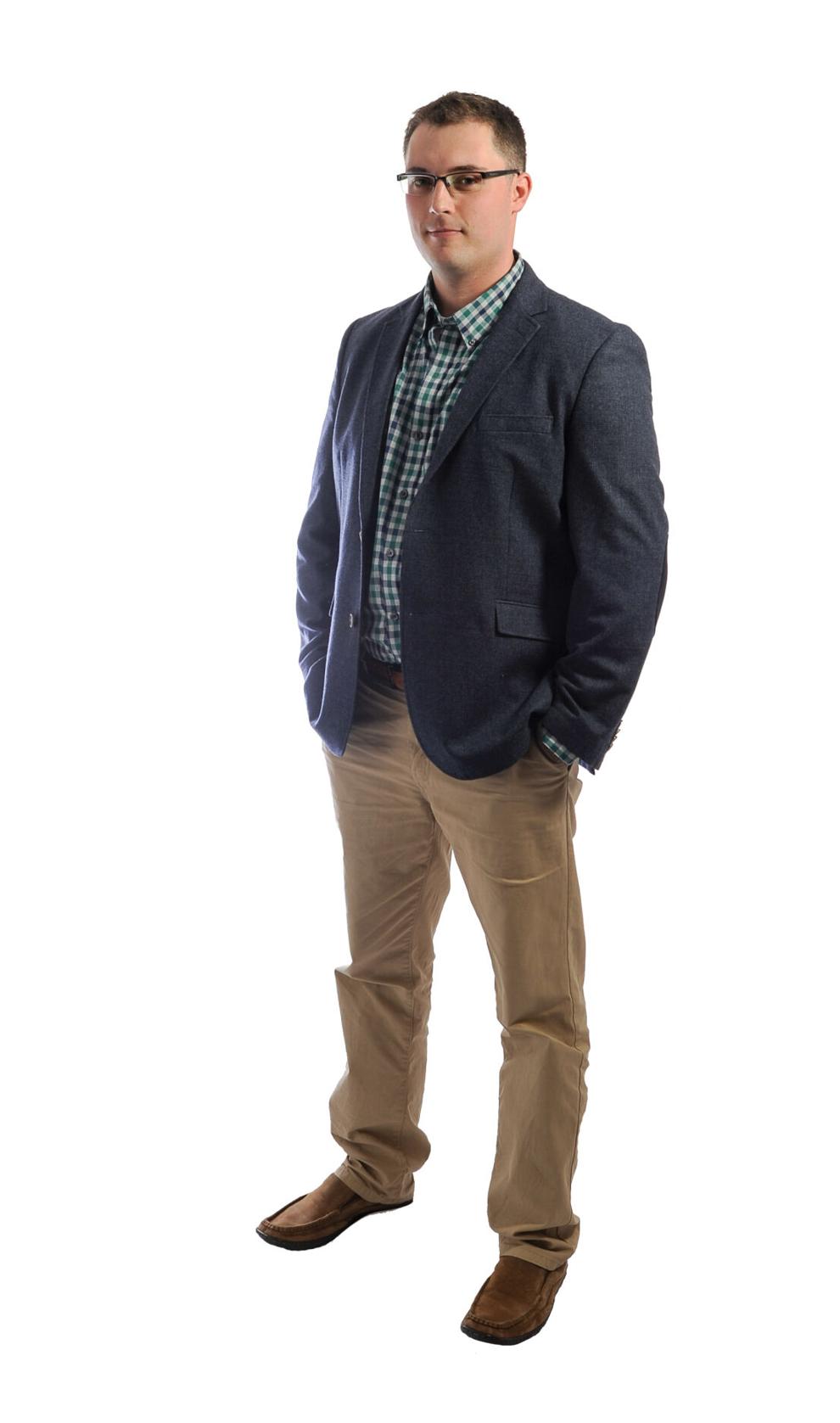 Ian R. Maxwell, a product specialist at DeFelsko Corporation, has the kind of personal drive, vision and love of life in Northern New York that the region needs.
    At the age of 29, Mr. Maxwell, a Massena native, said that after graduating from Clarkson University with a degree in business entrepreneurship, he made a conscious effort to put down roots at home rather than seek opportunities elsewhere.
    And he credits early mentors like former Massena Chamber of Commerce Director Kathleen Kelly-Ori and former Massena police chief and now Mayor Timmy Currier with helping him realize he should strive to keep it local.
    `"I've been lucky enough to have a few great mentors in my life," he said. "They both got me into the whole idea of volunteering and of the importance of public service."
    While it may seem idealistic to some, Mr. Maxwell is passionate about what he wants in life. He wants to continue to grow professionally at DeFelsko, a leading U.S. manufacturer of coating thickness gages and inspection instruments.
    But as driven as he is at work, he remains equally dedicated to helping improve the business climate and the overall quality of life for everyone in St. Lawrence County and elsewhere across the north country.
    "My motivation is trying to make the world a better place than it was yesterday," he said. "I have a passion for trying to make the north country a more financially secure place for people. I want to do what I can to move us forward and heading in the right direction."
    Like many other young north country professionals, making a decision to stay locally instead of moving out of the area was not matter-of-fact for Mr. Maxwell. But after considerable thought, he realized he had much to offer the area he already calls home.
    "When I first left college I did think it was the answer to move to a more populated area or to just go somewhere else," he reflected. "But then I realized that for a young professional there are a lot of opportunities in this area if you are willing to get involved and willing to get into the business community."
    At his job at DeFelsko, Mr. Maxwell is responsible for sales, and software development. And the skills he uses at work are the same talents he brings to the greater north country community when working with community organizations and projects.
    "I like that I get to talk to people all over the world every day," he said. "I have my specific territory for sales, but on top of the sales portion of my job I head the software development for our company, so I get to interact with all of our customers from all over the world. I'm given a lot of responsibility because it is such a small company, and I think I like that."
    Outside of DeFelsko he puts those skills into play with work through the Moving Massena Forward Coalition, the Northern New York Power Proceeds Allocation Board, the Massena Arts and Theater Association and the Massena Visionaries group.
    "I guess I was just bitten by the volunteer bug," Mr. Maxwell said. "When you start to get involved, you start to grow your network and see the good in doing something positive in your community."
    Mr. Maxwell said all of his community involvement focuses on trying to make the region more successful, especially when it comes to encouraging business growth and development. He said DeFelsko Corporation, with roughly 85 employees in Ogdensburg, is a perfect example of a business that can grow and thrive and help bring good paying jobs to the north country.
    "I think a lot of people are under the perception that manufacturing is dead in the United States, and it's not true," he said. "Certainly it's not the former glory days of the 1960s or 70s or even 80s, but I think a company like DeFelsko proves there is still a place for innovative tech-manufacturing. We are a company that is thriving because we are innovative, and we build quality products right here in Upstate New York.
         While continuing his professional climb in the world of high-tech manufacturing, Mr. Maxwell said he plans to continue devoting his life outside of work to bettering the area. Jobs are important he says, but so are other quality of life amenities, like better entertainment options for young families.
       "I personally wouldn't want to start one, but I'd like to see more food trucks in the region," he laughed. "When you go to New York City you see them everywhere offering all kinds of different cultural foods. I don't know enough about the food business to start one, but I'd be happy to be a customer."
---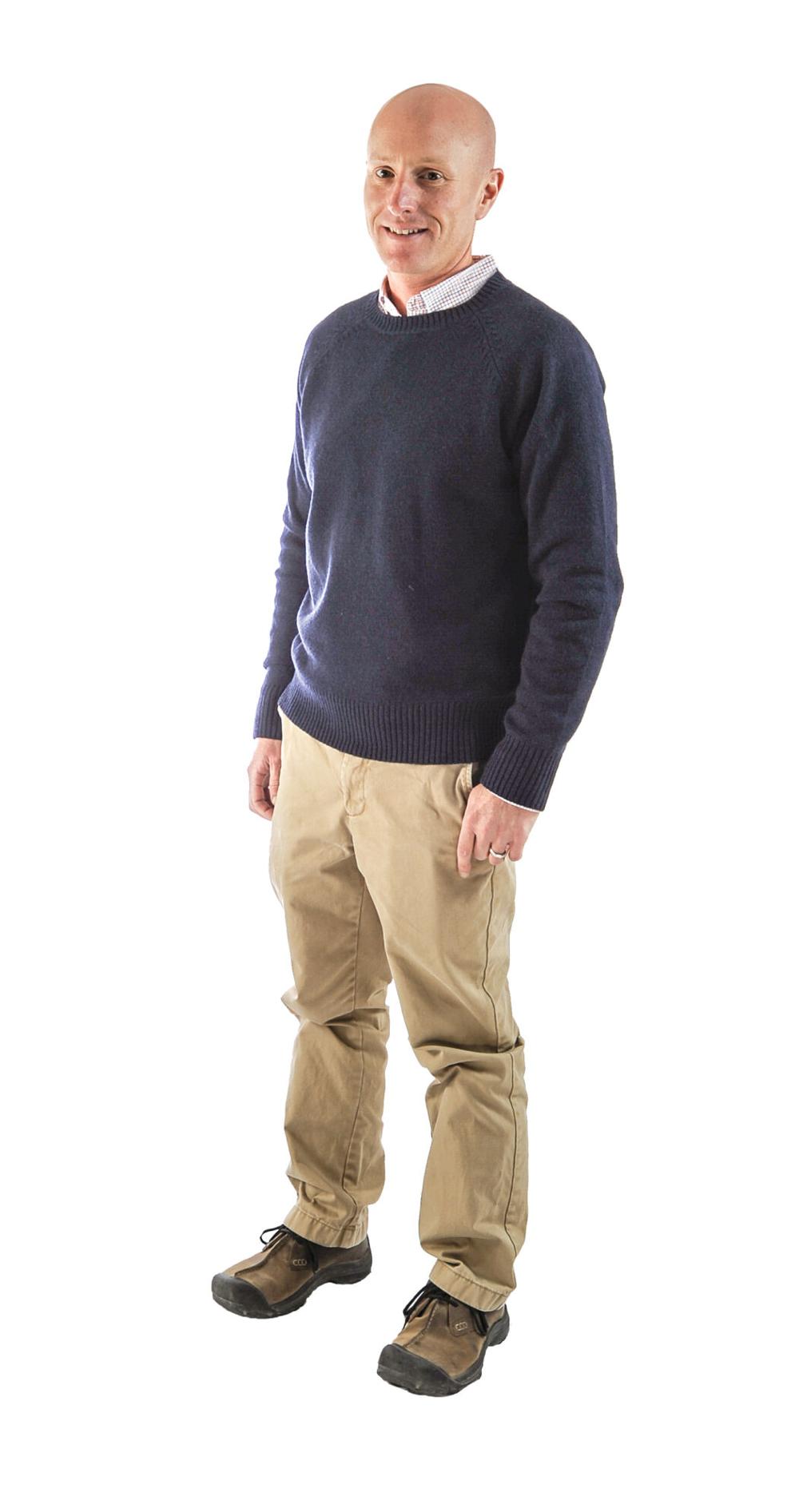 Jason McCullouch was destined to spend his life as a builder.
    When he was eight years' old, he watched his father single-handedly build the house where he grew up. When he was 13, he helped a family friend build a remote cottage on Red Lake. And when he was in high school, he took on construction jobs for Hicks Ice Co. in Theresa.
    "I was always hands-on," he said. "I just like building things. It was kind of the path I carved out."
    Mr. McCullouch, who grew up in Theresa and went to Indian River High School, got his first career construction job with Watertown-based Purcell Construction Corp. the day after he graduated from SUNY Canton in 1999.
    His first job title with the company was assistant project manager, before he moved on to a handful of different roles including construction superintendent and project manager. Whatever construction job was available through the company, chances are Mr. McCullouch has probably done it, per his penchant for trying new things.
    "There were a lot of different roles throughout the years, which was good," he said. "It was kind of nice to see the whole realm."
    He's still with Purcell today, now company vice president of construction operations and co-owner at just 39 years' old. He manages about 50 people and oversees projects throughout New York state in addition to training and mentoring new employees.
    He recently secured a big win for Purcell — its first contract with the Dormitory Authority of the State of New York to build a 250-bed dorm hall at SUNY Brockport.
    He has also spearheaded a handful of other high-profile projects in the area, including a new residence hall and collaborative learning center at Jefferson Community College, renovations at Samaritan Medical Center and the renovations of historic buildings in downtown Watertown.
    Mr. McCullouch is no longer out in the field as much anymore because of his administrative duties. And while he's not the kind of guy who likes to get up in front of a crowd to give a presentation, he said he still loves to meet new people, which he gets to do often as vice president.
    "In this business, you get to deal with a lot of new people," he said. "It's almost every day you meet somebody new, and that makes it fun."
    Jason applies that same attitude to community service as well.
    He is currently a member of the YMCA Board of Directors and serves on its personnel committee. It's the first board he has ever been a part of, and he said he plans to join more in the future. 
    "It's an important thing to do," he said. "It's good to be a role model and be a leader in some of these different areas."
    Mr. McCullouch said he chose to the serve on the YMCA board because of the programming they offer for children. He has three kids with his wife, Erin. His oldest son, Storm, is 12, and twins Hudson and Elle are eight. He and his family currently reside in Clayton.
    Mr. McCullouch has led an active lifestyle for most of his life, whether it's skiing and snowboarding in the winter and boating throughout the summer. Nowadays, he always brings his family along.
    "They're active too," he said. "They all ski or snowboard and we spend a lot of time on the river in the summer."
    Between his job and his activities outside work, Mr. McCullouch isn't interested in leading a mundane lifestyle.
    "If anybody does, it's their own fault right?" he said.
    As a result, the best piece of advice he has to give is to not be afraid of trying new things or going after something that seems impossible.
    "It's a lot of dedication and hard work, but don't be afraid to try to do something different, something that you're uncomfortable with," he said. "You gotta go out there and take it on. You gotta do things that scare you."
---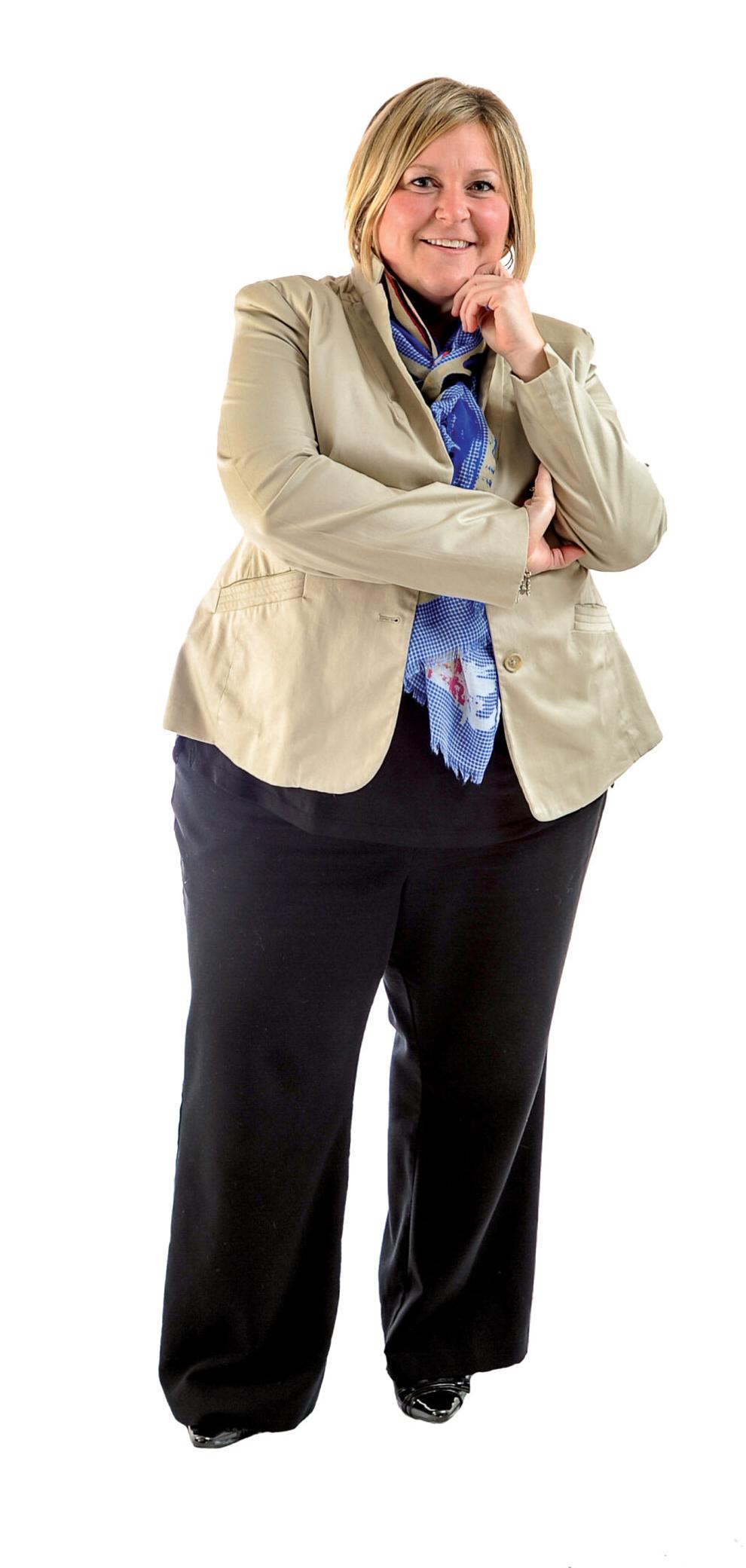 A lifelong resident of Northern New York, Jennifer Gray is a perfect representation of how a north country native can remain in their hometown community while furthering their education and professional life.
    The Lawrence Avenue Elementary School principal has found a job she loves in her native Potsdam and did not have to leave the area to educate herself for the position. Ms. Gray received a bachelor's degree in business administration and technical communication from Clarkson University, master's degree in teaching from SUNY Potsdam, and her school building leader certificate from St. Lawrence University.
    Now, she gets to spend her time watching elementary school children grow on a daily basis.
    "Every day is an adventure," Ms. Gray said. "It is exciting to see how they grow and mature and their excitement for learning."
    The 35-year-old second-year principal considers herself lucky to have remained close to home.
    "I feel fortunate to have obtained a great education at the local colleges and university and that I can now give back to my community," Ms. Gray said. "My family all lives in the north country. We are a close- knit family, so being able to see them often is nice. I actually enjoy the winter. It is a great place for families to raise their children."
    Ms. Gray serves on the board of directors for Gina's Gift, a nonprofit aimed at encouraging and promoting early literacy in families by donating books and literature to every family with a newborn at Canton-Potsdam Hospital, and is also a volunteer hockey coach. She believes, however, that most of her community involvement is tied to her work as an educator.
    "My community involvement is my job and partnerships with the community through my job," Ms. Gray said. "I think we have a lot of untapped resources in our community, and being able to share those with the staff and my students about what we have in our own back yard that we might not know about."
    As an educator, Ms. Gray said it is easy to become comfortable in a school setting, but stepping out of that bubble and viewing life from the perspective of their students, of parents, and of other community members, is beneficial. She received such advice from a former employer and still carries the sentiment with her.
    "The best advice was always to try and see things from other people's shoes," Ms. Gray said. "People can be quick to judge and I think it just goes a long way in helping you to understand where other people are coming from. Often in education, we might not see eye-to-eye with a parent but once you step outside of your role and see where they are coming from, and think what it is like to walk in their shoes, it changes your perspective and you have more empathy and understanding of where they are coming from and how to help them."
    Not only does Ms. Gray feel it is important to view issues from the perspectives of others, but if given the opportunity she said she would step into their shoes.
    "I would trade places with a child for a day, a kindergarten student. I think it is amazing to see the world through their eyes. Everything is so exciting and new to them and just innocent," she said. "I love to read so a visit to the library, play time with my friends, time outside. Probably not your traditional day, but I think a lot of learning can happen through play and that is what I would want to see."
    While it is not likely Ms. Gray will be able to fulfill her dream of once again becoming a kindergarten student, she faces each day ready to treat her students just like she would anyone else.
    "I just come to work every day and give it my all and try to make every decision I do in a way that is best for students," she said. "My motto is to be kind to one another, so I try to keep that at the forefront with any person I am dealing with, whether it be a student, parent, coworker, staff member."
---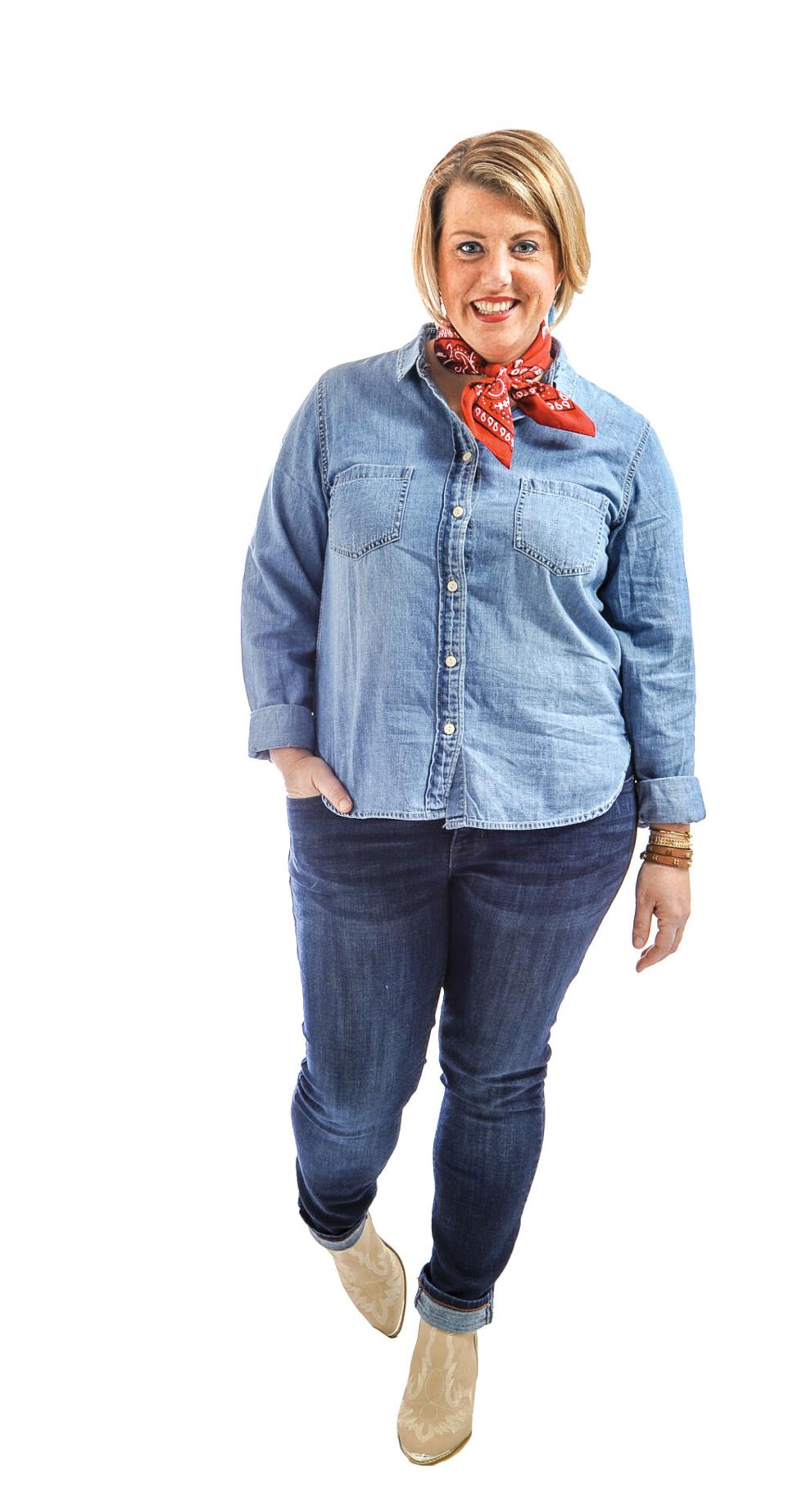 Growing up on her family's farm instilled in Julia C. Robbins both a love for the place she calls home and the efforts she makes to promote it.
    Farmers are often told they need to share their stories with the public, a lesson Ms. Robbins has taken to heart as marketing manager for Old McDonald's Farm and Robbins Family Grain in Sackets Harbor. Ms. Robbins, whose parents, Ronald C. and Nancy M. Robbins, own both operations, as well as North Harbor Dairy, uses social media such as Facebook to share narratives of family fun, hard work, cute animals. 
    "That's what kind of drives me in social media, to just portray modern agriculture as being family. We care for animals, we care for the land," Ms. Robbins said. "It's just becoming ever more important in that age of social media to provide that kind of truthful information."
    Ms. Robbins is a fifth-generation farmer's daughter who began helping out when she was only five years' old. She collected admissions as a child and earned Barbie clothes as payment.  She then worked at the corn stand and provided riding lessons as a teenager.
    Growing up as the farmer's daughter taught the young Ms. Robbins the importance of a work ethic. When she was older and more involved in the farm, her father taught her the importance of creating new ways to attract customers.
    "He's a wonderful businessman," she said.
    In addition to having strong family, Ms. Robbins also has loving connections to the animals at Old McDonald's Farm.
    The farm has several employees helping to take care of the animals in the summer, but Ms. Robbins is a staff of one in the winter. While the work can take hours, Ms. Robbins said the thought of her hungry animals is enough to get her out of bed.
    "Working with animals is the most rewarding part of the job," she said.
    Before taking up the job at the family farm, Ms. Robbins took a dive into the world of politics through several jobs including public information officer for U.S. Department of Agriculture Rural Development, communications director for James W. Wright when he was a state senator and chief of staff for Assemblyman Ken Blankenbush. Ms. Robbins also served several aspiring public officials on their campaign trails, including Will Barclay, Dale Sweetland and Matthew A. Doheny.
     "Seeing the inner workings of government is truly fascinating. Truly fascinating and awe-inspiring," she said.
    Ms. Robbins said she received the best career advice while working in politics. The advice came from Mr. Wright, who taught her to be tough in the tumultuous political climate.  
    "If you work in politics, you have to develop a thick skin," she said.
    While she volunteers much of her time to several organizations, Ms. Robbin's said her most important service is her work for the Garrett W. Loomis Foundation.
    Mr. Loomis died in 2010 after a burning silo at the Robbins's farm exploded while he was helping to combat the flames. In honor of his memory, the Robbinses created a foundation in his name that is now administered by the Northern New York Community Foundation to provide scholarships and funds for firefighter training.
    "Garret died fighting a fire here on our farm," she said. "He was killed doing his job, but he was doing his job for our family. We will always forever be grateful for him.
When she's not working, Ms. Robbins likes to express her creativity through fashion and operating her side jewelry business, Stella & Dot. Before farming and politics, Ms.Robbins said she wanted to work for a fashion magazine.
"I love glamour," she said. No matter how far she travelled for work when she was younger, Ms. Robbins said she yearned to return to the family farm and once again enjoy the north country summer, the green fields and the St. Lawrence River.
    "Living here in the summer, there's no better place to live," she said, "and the winter, we just make it through."
---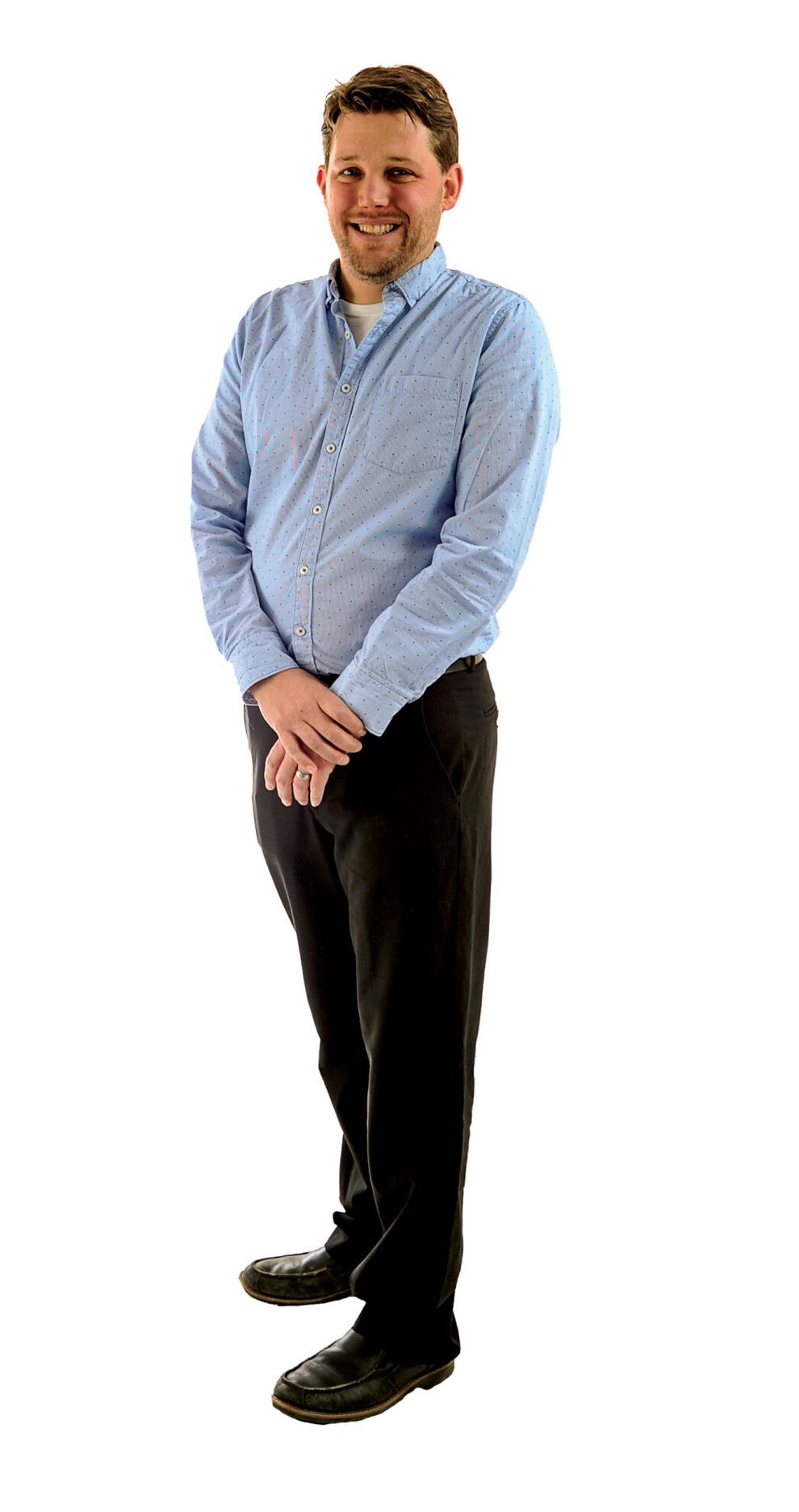 In his 11 years at the Bohlen Technical Center, Justin Hall has learned to take risks. He was hired by the vocational school in Watertown just after graduating from SUNY Potsdam and "asked to essentially start a program and build it up."
    The school wanted to develop a veterinary practices program, and Mr. Hall said "my mom was the one who really pushed me to apply."
    It proved to be quite a risk; Mr. Hall recalled "that first year was rough. There were so many days when I just wanted to hide under my desk." While in the early stages of curriculum building, "nobody knew what we were, and so we had students with all different interests."
    And while Mr. Hall called his mom his mentor "for life in general" and "someone to help me refocus", fellow teacher Wendy Dunn proved indispensable to him early in his career. Mrs. Dunn is the nursing assistant instructor at the Bohlen Tech Center.
    Mr. Hall praised Mrs. Dunn's "amazing classroom management" and found they had similar teaching styles. "We both like to use stories and life experiences in our lessons, and she knew how integrate the stories and keep things hands-on."
    In his 11 years of teaching, Mr. Hall has found that his students are always excited about his hands-on approach. "They're so excited to be there. I look forward to seeing them every day," he said. "I think it's kind of like college for them. They get to get out of their regular school environment, and meet new people, and work hands-on."
    Mr. Hall said Mrs. Dunn "taught me how to help my students learn in the way that was most effective to them." Like some BOCES students, Mr. Hall said he was a poor test-taker as a child. He said he is glad to work in a place with many different ways of assessing skill.
    As a supporter of career and technical education, he is also the lead advisor for the Bohlen Tech Center's SkillsUSA team. SkillsUSA is a student organization for vocational schools, and high school members compete in state and national competitions annually.
    He said that the variety of students who use BOCES services is a big part of what keeps him excited about his job. "I feel like because all the teachers work with students at all different levels, it really encourages teacher collaboration and camaraderie."
    As a career and technical education instructor, Mr. Hall said he was excited to "see CTE really coming to the forefront recently." Given the skill set CTE students graduate with, he said he hopes to see quality skilled labor keep people in his hometown.
    "I think the area could be more attractive if there were well-paying jobs, and maybe better telecommunications in some of the more rural areas," he said. "My cell phone barely works at my house, so we need a landline."
    Mr. Hall said he thinks it would be exciting "if Jefferson Community College could take what BOCES does to the next level. Maybe take what SUNY Delhi or SUNY Canton does and bring it to Watertown."
    Mr. Hall's community is important to him "because my whole family is here. I love the area," he said. "My family definitely keeps me rooted here."
    He keeps his business local too, as he co-owns Josh's Riverside Restaurant with his husband. He has been married to the namesake Josh for seven years. The restaurant, described as "diner-esque" by Mr. Hall, opened in 2016.
    In his spare time, Mr. Hall participates in the Thompson Park Conservancy, the board which runs the Thompson Park Zoo. He said he considers biology "the cornerstone of science", and that he wouldn't mind trading places with a scientist for a day.
    "I'd like to be outdoors more, so maybe a conservation officer. Something about being around plants and nature just brightens you up," he said.
     Mr. Hall, who owns three dogs with his husband, also works with Spay-Neuter-Now to provide low-cost animal health services out of his Bohlen Tech classroom.  He works often with his local humane society, and volunteers with the Feed Our Veterans' Watertown food pantry.
---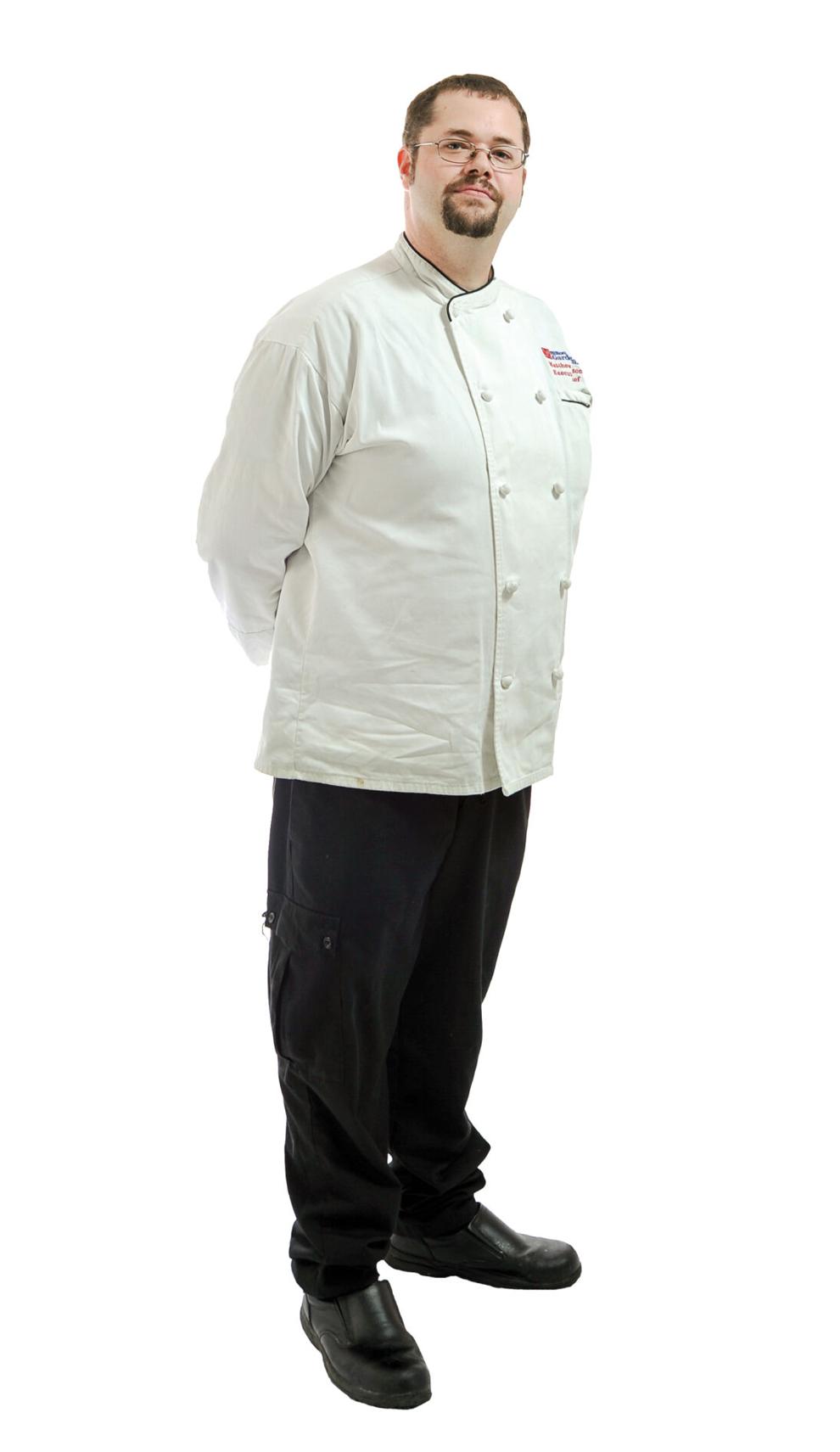 Matthew J. Hudson, executive chef of the Hilton Garden Inn, 1290 Arsenal Street, got his start in the restaurant business at the age of 14 as a dishwasher at a Clayton restaurant. It was by "working his way up the ladder" and studying culinary arts in college that he gained an appreciation for the entire kitchen operation, he said. 
     At age 33, Mr. Hudson is overseeing 19 specialty cooks, line cooks and dishwashers at the Great American Grill inside the hotel. There are an additional 25 wait staff. When Mr. Hudson was hired six years ago, the hotel was still under construction. This gave him the opportunity to be involved in the layout and design of the kitchen from "the ground up," including placement of equipment such as the hood systems and coolers. 
     He had helped with a similar remodel at the Lyric Coffee House & Bistro in Clayton, where he had previously worked on a kitchen expansion project to turn the coffee shop into a "very nice restaurant," he said. Mr. Hudson had operated the kitchen there for several years before accepting the position at the newly constructed Watertown hotel.
     Today, there are not only a range of meals available for the guests at the 136-room hotel, but the Hilton Garden Inn also hosts a variety of public and private events, including luncheons, meetings and conferences. The Great American Grill is also open to the public.
     "We do a lot of outside business," and this time of year, they are booked with holiday parties, Mr. Hudson said.
     He has overseen banquets of up to 325 people, along with smaller-sized gatherings with as few as 12 people. The Hilton Garden Inn has separate areas for group meetings, including rooms that are equipped with video conferencing equipment (and are booked regularly by businesses and organizations), he said.
     "We have integrated the technology" into those areas, Mr. Hudson said. 
     The Great American Grill has earned a reputation for offering a quality and affordable Sunday brunch menu, along with specialty meals, such as a Friday Night Fish Fry.
     Mr. Hudson said it's the "success and pride of organizing a good event" that is the most rewarding part of his work. "It's a good feeling when you know that after you've done your job, everyone is very satisfied and happy," he said.
    "The little details really make a difference," Mr. Hudson said. 
   The Hilton Garden Inn offers discounts to nonprofit agencies, fire departments, law enforcement, and school districts that schedule events at the hotel.  Once a year, a charity is selected by the owner to  benefit from a fund-raiser, which is held at no cost to that organization, Mr. Hudson said.
    "We're really very involved with the community," he added.
     The Hilton Garden Inn in Watertown has been ranked in the top five percent of all Hilton Garden Inns throughout the country by the corporation itself.
     Mr. Hudson is a 2002 graduate of Thousand Islands Central School and a 2006 graduate of Paul Smith's College, where he earned a culinary arts degree. He completed an internship and was later hired at the Kent Manor Inn, Maryland, where he worked for three years before relocating back to the Clayton area to be closer to family. 
     He and his wife, Sarah, have two children, Lorelai, 6, and Daniel, 4. Mr. Hudson also enjoys the teaching aspect of his position. He has shared his knowledge of the culinary industry by giving presentations to students at the Thousand Islands High School and Jefferson Community College.
     The Hilton Garden Inn serves as a training site for interns from JCC and Jefferson-Lewis BOCES, said Mr. Hudson, who is a member of the BOCES advisory board.
   "This is a great learning facility for them," he said. "They are working with well-trained staff and great equipment."
   When he receives his honor at the annual "20 Under 40" luncheon this year, Mr. Hudson will be pulling double-duty. He is not only an award recipient, but he will also be overseeing and helping to prepare the food for the day's event.
    "I'll be bringing an extra jacket to work that day," he joked. "I'll just change quickly after the meal."
---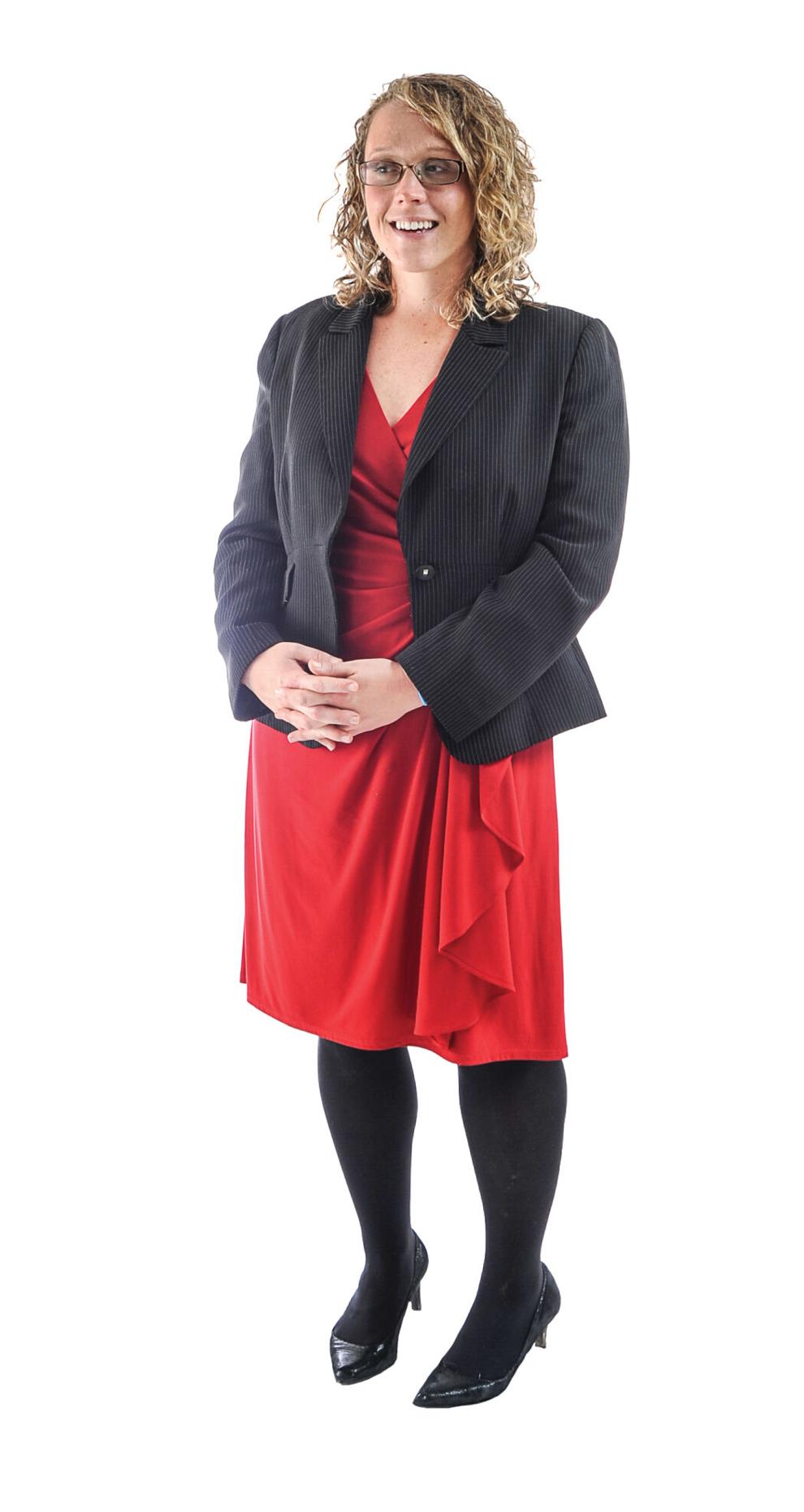 For Megan Kendall, a personal connection can make all the difference.
    These connections guide the Clayton native as she has helped clients develop plans for their families' future, reassuring them of their options as they navigate potentially thorny issues connected to money and death.
    "You have connections with people you know because you grew up here," Kendall said. "It's easier to open up with somebody you know versus somebody you've never met before."
    Kendall, an associate attorney at Conboy, McKay, Bachman & Kendall LLP, practices in areas like estate planning, real estate and business law, which she said makes no two days alike.
    "I always have something to do, something different," she said. "I'm able to pursue what I'm interested in, and I appreciate that flexibility. You never get bored."
    Kendall said she was initially drawn toward becoming a lawyer because of the problem-solving work the job entails.
    "You feel like you're helping people through their most difficult times," she said.
    Kendall's versatility goes back to when she was in college, as she interned with Assemblyman William Magee. While in law school at University at Buffalo, Kendall completed clerkships with George M. Reiber, the Chapter 13 Bankruptcy Trustee for the Western District of New York, and the U.S. Attorney's Office for the Western District of New York, where she helped pursue white collar and financial crimes.
    After graduating from law school, she decided to return to the north country, joining the firm as a real estate paralegal until she passed the state bar exam.
    Now an associate attorney with the firm, she is seen as a key part of its operations.
    "She does bring her all to every case," said Peter Walton, a partner with the firm. "She treats every project, every client, like it's her only one."
    Walton, who also helps mentor Kendall,
said Kendall was a hard worker that instilled confidence in clients with her work.
"She has a very keen intellect, and she tackles stuff head-on," he said.
    That reputation made a difference when she first began working for the firm, he said.
    "She came to this position with a lot of contacts and people that had admiration for her, and they came to her pretty quickly after she became a lawyer," Walton said.
    Kendall said she enjoyed the way estate planning work allowed her to interact with her clients.
    "I like that when you're talking about those things, you're getting to know people on a personal level," Kendall said. "I like to give people options and reassurance with what their personal situation is."
    Kendall said she is happy she made the north country her home.
    "I love that it's a small community," she said. "I've had colleagues that have been practicing in bigger cities, and they never get out the office. I get the opportunity to interact with all kinds of judges and attorneys. I feel I've got a lot more experience compared to others in larger cities and larger firms."
    In addition to her legal work, Kendall has found different ways to contribute to the community, taking leadership roles with organizations including the Clayton Improvement Association, Herring College Trust and Clayton Opera House.
    As a member of the Clayton Lions Club, she and her husband Ryan helped complete a float for the Clayton Christmas parade with a "Rock 'N Roll Christmas" theme.
    "She's always got a smile on her face," said Vickie Staie, president of the Clayton Lions group. "She's always organized, well-prepared for the task at hand, she's ready to go."
    She can also be found making dozens of cake pops each week for the Thousand Islands High School football team, for which her husband coaches.
    For Kendall, that service in the community is something she sees as critical.
    "Since I grew up in Clayton, I need to give back as an adult," she said. "It's my way to give back to a community that I'm grateful to be a part of."
---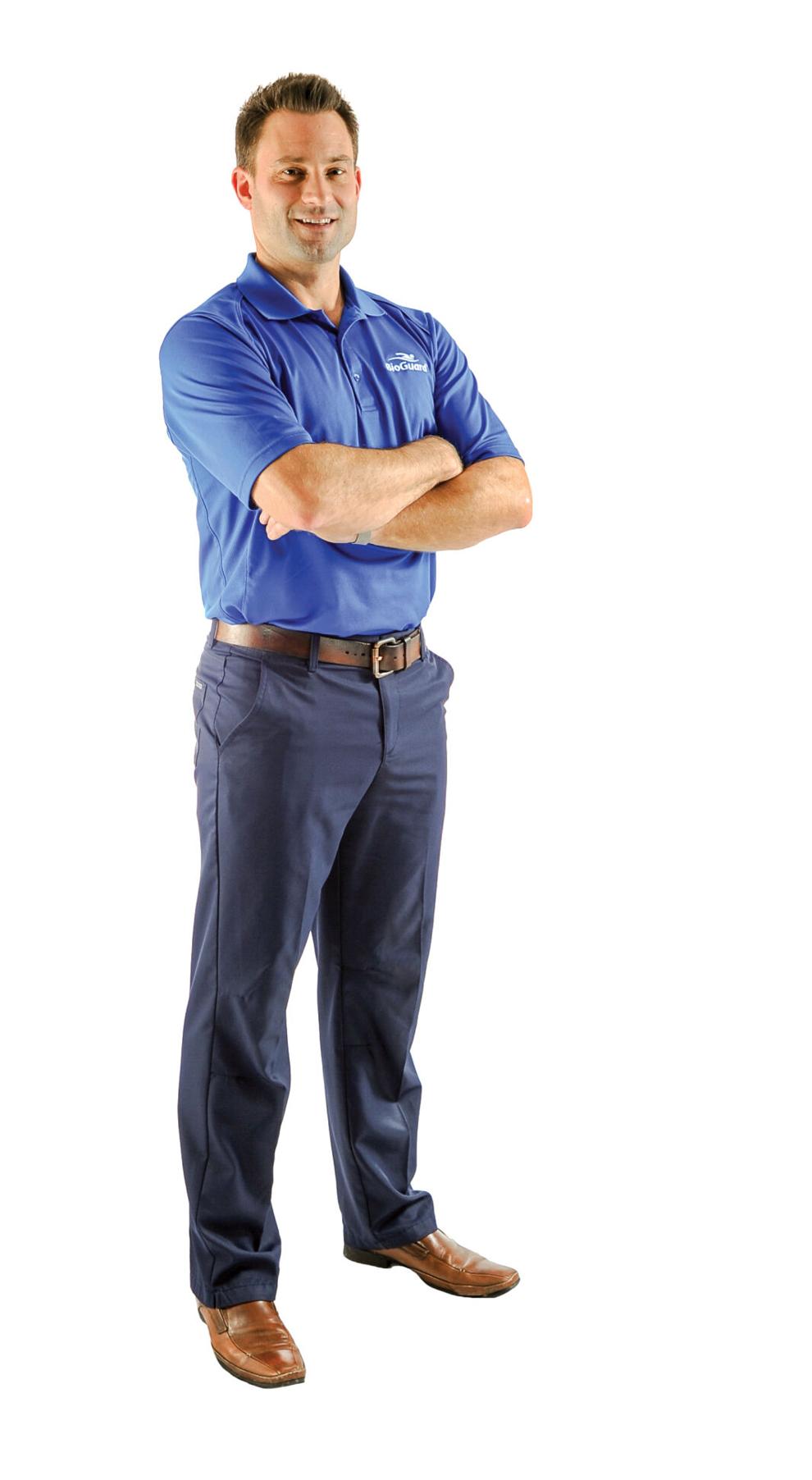 It was at the age of 14 that Robert T. Bicknell was brought into the family business by his father, who began to work on building the teen's work ethic.
    Now, 25 years later, at the age of 39, Mr. Bicknell has been built up to the role of vice president of the family's Potsdam business, Bicknell Building Supply.
    His family also owns SummerHaven Pool, Spa & Hearth, St. Lawrence Supply, Northern Interiors, and Northern Vinyl
    "I probably would have been finishing my eighth-grade year and my father said, 'You're 14. You are going to come to work,'" Mr. Bicknell recalled. "He drove me to work in the morning and he said 'You are going to be here from when the store opens until the time it closes, every day, all summer long, from Monday until Saturday."
    While he said he hated it at the time, missing out on summer days with his friends, playing games and swimming, he said it was the best decision his father made for him, having created a pattern he still follows today.
    He said watching his now-68-year-old father at work is an inspiration to him.
    "He started working when he was in his early 20s for his father, here in town, and he still works a six-day week and for a few hours on Sundays," Mr. Bicknell said. "He is at the age where he should be enjoying his life, but he is so devoted to his job and he just loves going into work every day. He says he has never worked a day in his life because he loves what he does."
    Now his son feels that same way, working six days a week.
    "I would work seven if I didn't have a wife and kids," he said laughing.
    It is that kind of hard work that creates success, not what some people refer to as 'luck' a term he said he hates.
    "I can't stand it when people say, 'Oh, he's lucky,'" Mr. Bicknell said. "You don't just get lucky. You make your luck by how hard you work."
    It also helps that he hates sleep, which he considers a "necessary inconvenience."
    "There is just so much that there is to do in life in general," he said, sipping from his mug of coffee. "I set my alarm for 4 a.m. every day because I can't wait to get to of bed. I would rather get up and get stuff done."
    That includes networking, something Mr. Bicknell both enjoys and considers an integral part of his success, which is why he is involved in so many community groups.
    "You never know who you are going to meet and get involved with, plus you want to give back and help out," Mr. Bicknell said. "If you want to make your community a better place, you can't just hope for it, you have to do something. I think that is the most important part. You can't fix it if you don't try."
    He wasn't always that outgoing though. When he was a younger man, Mr. Bicknell said he was embarrassed to speak in front of large crowds and found it difficult to speak in front of people in general.
    "I never envisioned myself as being a public speaker or speaking in front of a crowd and over the past five to 10 years of being involved with the Chamber of Commerce … I've had to give speeches in front of hundreds of people on a stage," Mr. Bicknell said. "It's amazing, the things you can accomplish, if you just do it. Just say yes and just do it. Don't ever be scared. I think that is half the reason I'm on a lot of the things I am involved with. When people ask me, I just say, 'Okay.' I have no idea what to expect. I don't know what it is going to be like, but I want to just find out. I think the more people just say, 'Yes' to more things; then it helps you grow a lot."
---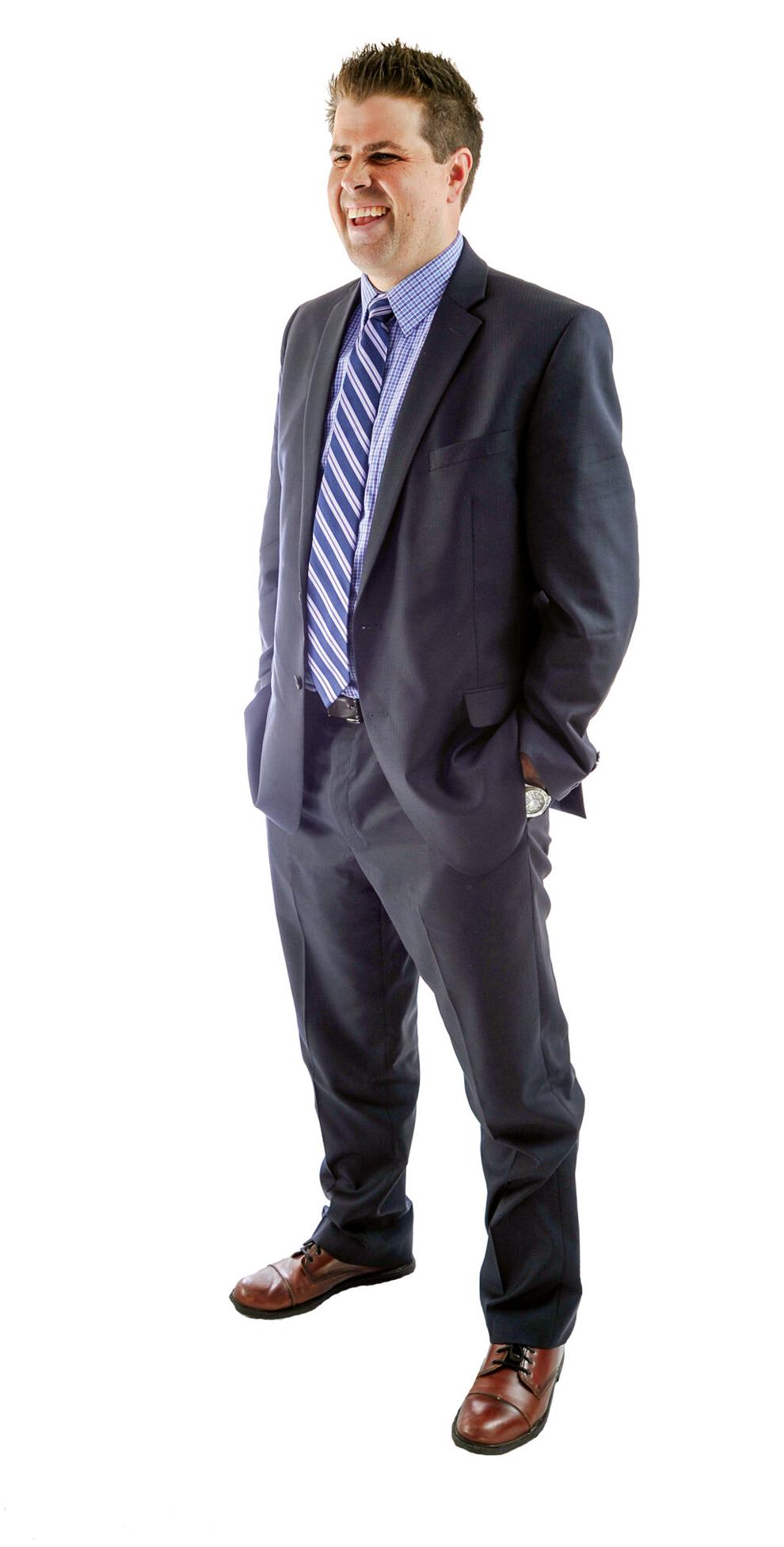 Whether he's helping clients with their finances or volunteering at a community event, Ryan T. Niles exudes a zest for life that's contagious.
    The 37-year-old is the senior executive vice president of Niles Asset Management Inc., 2 E. Main St., Canton. As a financial analyst, he assists clients in managing their portfolios.
    "We are the north country's only independent investment advisors," Mr. Niles said. "We are not tied to anyone, which helps us keep our fees down. There's no middle man with us."
    Although his days were already busy with a full-time job, coaching Potsdam youth hockey and active membership in the Canton Rotary Club, Mr. Niles is excited about his newest challenge.
    In September, he started teaching two courses to prison inmates at Bare Hill Correctional Facility, Malone. He was hired as an adjunct instructor by North Country Community College, Saranac Lake, which is administering courses for inmates through the Second Chance Pell Program. He teaches human resources management and small business accounting.
    "I've been passionate about teaching," Mr. Niles said. "My mother was a teacher. I don't know if it's in my blood or what. I love getting up there and lecturing, I'm very much enjoying it."
    Rather than feeling overwhelmed, Mr. Niles said he thrives on having a variety of activities on his plate.
    "I like being diversified. It makes me better at all parts of my life," Mr. Niles said. "For example, meeting face-to-face with clients here, helps me get up in front of students and talk to them about what's going on in the real world, in the business world. The more I take on, it makes me better at everything else I do."
    In regards to his financial career, Mr. Niles credits his father, Terry Niles, for his guidance. The elder Mr. Niles started the company in 1991 and serves as its chief executive officer.
    "He's kind of taught me everything I know about the business, about investments and the financial field," Mr. Niles said.
    His academic background provided the theory behind his career as a financial advisor. Mr. Niles received a bachelor degree in finance in 20000 and a master's in business administration in 2016. He is working toward earning his PhD
    In terms of community service, Mr. Niles credits Gerald Lambert, a fellow Rotarian, with inspiring him to become actively engaged.
    "He is my community mentor. He has gotten me involved in the community, including the Rotary," Mr. Niles said.
    Donating his time at events like free-will dinners and highway clean-ups have allowed Mr. Miles to establish strong friendships. That networking has had a positive impact on his career.
    "Community involvement is so important to what I do," Mr. Niles said. "As a business person in the community you've got to have your face out there. You've got to be involved so people know who you are. If you can combine networking with giving back to the community by doing something important, that's a win-win situation."
    Making a good life for his family is the motivation that makes Mr. Niles work hard and continue to strive.
    "I want to make sure my kids have what they need to hopefully succeed one day," Mr. Niles said. "My family is really the most important thing to me. That's the biggest motivator for everything I do."
    He credits his wife, a registered nurse, for giving him valuable advice and encouragement during their eight-year marriage.
    "She's probably been my biggest cheerleader. She pushed me to go back and get my MBA a few years ago and that's allowed me to go and teach," he said.
    A native of Brushton, Mr. Niles said he recognizes the positive value of staying in the north country where towns and villages are sparsely populated and close-knit.
    "I've always liked the small-town community atmosphere. I like knowing who your neighbors are and most of the people in your community. I think you can have a larger impact as a business person, as a young professional. There's a lot of opportunity to directly affect the local communities."
All photography by Watertown Daily Times lead photographer Amanda Morrison