Shane Simser knows numbers. As a financial advisor, it's his job to help people make informed and educated decisions about insurance and investments. But he also knows people, which is why you can never find him in one place for very long.
Mr. Simser is like a machine, running non-stop from home to work to school to lacrosse practice to board meetings and back home again, never complaining about the hectic schedule he chose to manage. He moves like this for a reason. Well, two reasons actually: His boys. 15-year-old Ryder and 6-year old Max are his motivation for getting out of bed every morning to greet the north country.
"I want to show them what it means to have good worth ethic and contribute to society," he said. "You've got to work hard to be successful. I need to show these boys that it's worth it and to not be afraid of it."
By day, Mr. Simser is a financial advisor at The Morgia Group at HighTower Advisors. In the evenings, he studies for school. When he's not studying, he's on the field at Watertown High School with the boy's lacrosse team as their assistant coach. Once the season ends and the lacrosse sticks are put away, he's putting time in as the vice president of the board at the Credo Community Center for the Treatment of Addictions Foundation.
There's no question that this man is full of energy; one who chooses to keep his gears oiled in the rolling hills of the north country. Things are different than they were some years ago, Mr. Simser believes, when so many young north country residents were leaving the area in pursuit of bigger and better things.
"The majority of my friends are still here, which is huge," he said. "I think it used to be that a lot of young people would leave the area to seek other jobs. But I'm seeing a lot of them stay here to grow. They're realizing, just like me, that there is so much opportunity here. Not just to work, but to raise a family. That's why I'm still here. I can't think of a better place to call home."
Asked how north country leaders can work to retain young professionals, Mr. Simser said they could "continue to give young leaders opportunities to succeed and be heard. Many young leaders here genuinely care about the community and we just want to know that what we're doing matters."
As a graduate of Jefferson Community College and later this month, SUNY Potsdam, Mr. Simser chose to enter the field of financial planning so he could really make a difference. For him, his job isn't just about sitting behind his desk and going through the motions, it's about bringing people peace of mind so that they can create a life that really matters. His decision to do this work is based on a piece of advice his father gave him years ago.
My dad always preached, "Follow your heart, no matter what. You can weigh the pros and cons of all kinds of decisions as much as you want, but at the end of the day you're heart is always going to lead you to make the right decision."
That's a piece of advice that not many people follow. They tend to go with the herd. But not Shane Simser. He goes with his heart.
This well-dressed 33-year-old man behind a desk at The Morgia Group might surprise his coworkers if they knew he was big on alternative and classic rock music. If he could trade places with anyone for a day, it would be the lead singer and guitarist of Phish, Trey Anastasio.
"I would love to have the experience of standing on stage with my best friends and lead the band through three hours of music and entertain 30,000 fans," he said. "That's what Trey Anastasio does. I just couldn't imagine how intense that would be."
Perhaps this machine of a man will get his chance. After all, he's no stranger to dabbling with a guitar. But for now, he's happy here with his wife, Erin, and two boys, building a future in Watertown.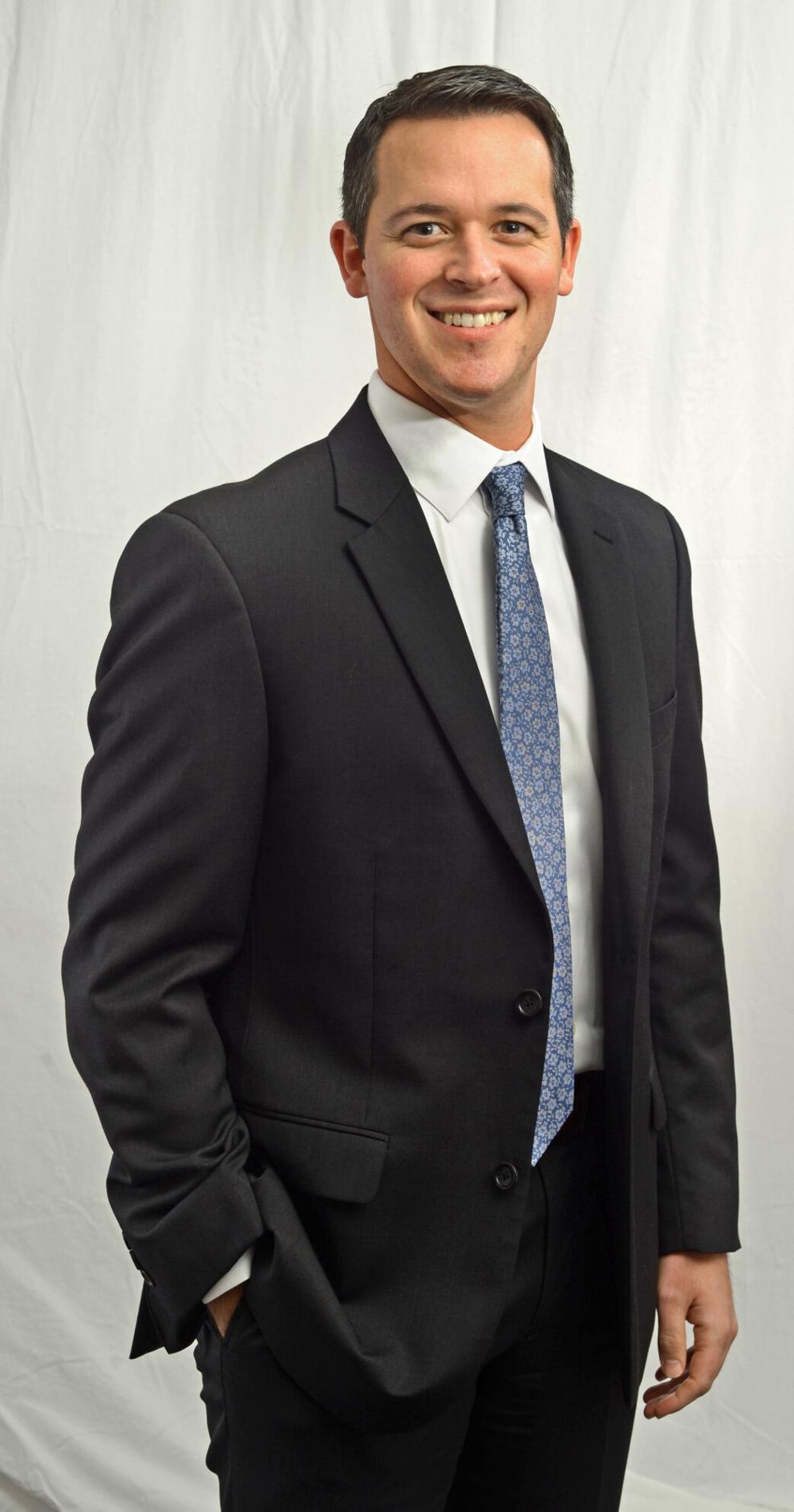 The Shane Simser File
Professional position: Financial advisor, The Morgia Group at HighTower Advisors
Family: Wife, Erin, sons, Ryder,15, and Max, 6
Education: Associate degree in business administration, Jefferson Community College, 2004; bachelor's degree in business administration, SUNY Potsdam, December 2016
Community involvement: Foundation board vice president, Credo Community Center for the Treatment of Addictions; vice president, Watertown High School Booster Club; assistant coach, Watertown High School Boys Varsity Lacrosse team
Last book read: "Why Should I Choose You (In Seven Words or Less)" by Ian Chamandy and Ken Aber