You can tell by the way his eyes light up and his speech quickens when he talks about teaching that Todd J. Burker is very passionate about his profession.
Teaching social studies as well as advance placement courses at Carthage Central High School the Lowville native feels lucky to have the experience.
"I'm shocked they pay me to do this," said Mr. Burker. "I like teaching history, I like talking, getting them interested. When it clicks with them it's great."
Superintendent of schools Peter J. Turner in his nomination letter described Mr. Burker as being "like a rock star at Carthage High School" with a "great following among the students."
Mr. Burker feels he has something to contribute by staying in the north country and educating the youth of the area some of whom are from disadvantaged families or who are transient such as from military families.
"I had great teachers," he said. "Rural parts of the world deserve a great education and teachers can make a difference. We miss out on some culture here but teachers can bridge that gap."
Building on the work ethic he learned growing up on a farm, working side by side with his father and grandfather, Mr. Burker goes beyond the classroom to make a connection with students and to find teachable moments. Taking advice from his grandfather, the late Harold Burker, to leave things better than you found them, Mr. Burker leads a sustainability movement at the school which involves composting, recycling and hydroponics. Mr. Burker said his grandfather taught him to about stewardship of the land and to "make things easier for the next guy."
"He actually participates with students instead of standing back to watch," Mr. Turner said.
Mr. Burker said when working side by side with students, whether raking leaves with the Ninth Grade Academy students or collecting material for composting, he can really connect with them. Through his work outside the classroom Mr. Burker said he encounters "students in various learning levels with a mixture of abilities."
"Connections are made with the kids while we are working even as we pick through garbage for composting. We talk about everything," Mr. Burker said.
According to Mr. Turner, one graduate earned a $10,000 college scholarship due to her efforts in Mr. Burker's program.
Mr. Burker said he and his students have often talked about starting a sustainability venture possibly commercial composting or greenhouse farming.
"The enterprise would have to have an educational element," he said. "Education is a cure all."
When seeking advice, Mr. Burker said he turns to his girlfriend, fellow educator Emily Remington.
"We are very complimentary," he said. "I am very passionate and not always so worried about people's feelings. Emily is more diplomatic and thoughtful. She gives great feedback."
Mr. Burker also leads a book club in connection with the advanced placement Human Geography course. He said in working with students he has grown as a person.
"They have saved me in a lot of ways. They understand hard work and kindness," Mr. Burker said. I wasn't there when I was 14. They made me better. There is a misconception that this generation of kids is self-absorbed. But in reality they are engaged and want to make things better. They are extremely capable."
He urges members of older generations to "start up a conversation with one of them."
The best resource in this area is its people said Mr. Burker.
"It's really up to people to find a place to make a difference to find something they enjoy whether here or elsewhere," said Mr. Burker. "We need to make it so kids don't feel inadequate going off to college and give them opportunities where they can come back and make things better."
He said he has had to sacrifice his time to be successful in his career but the rewards outweigh the loss.
Mr. Turner pointed out Mr. Burker is certified as a school administrator but wants to stay in the classroom teaching students.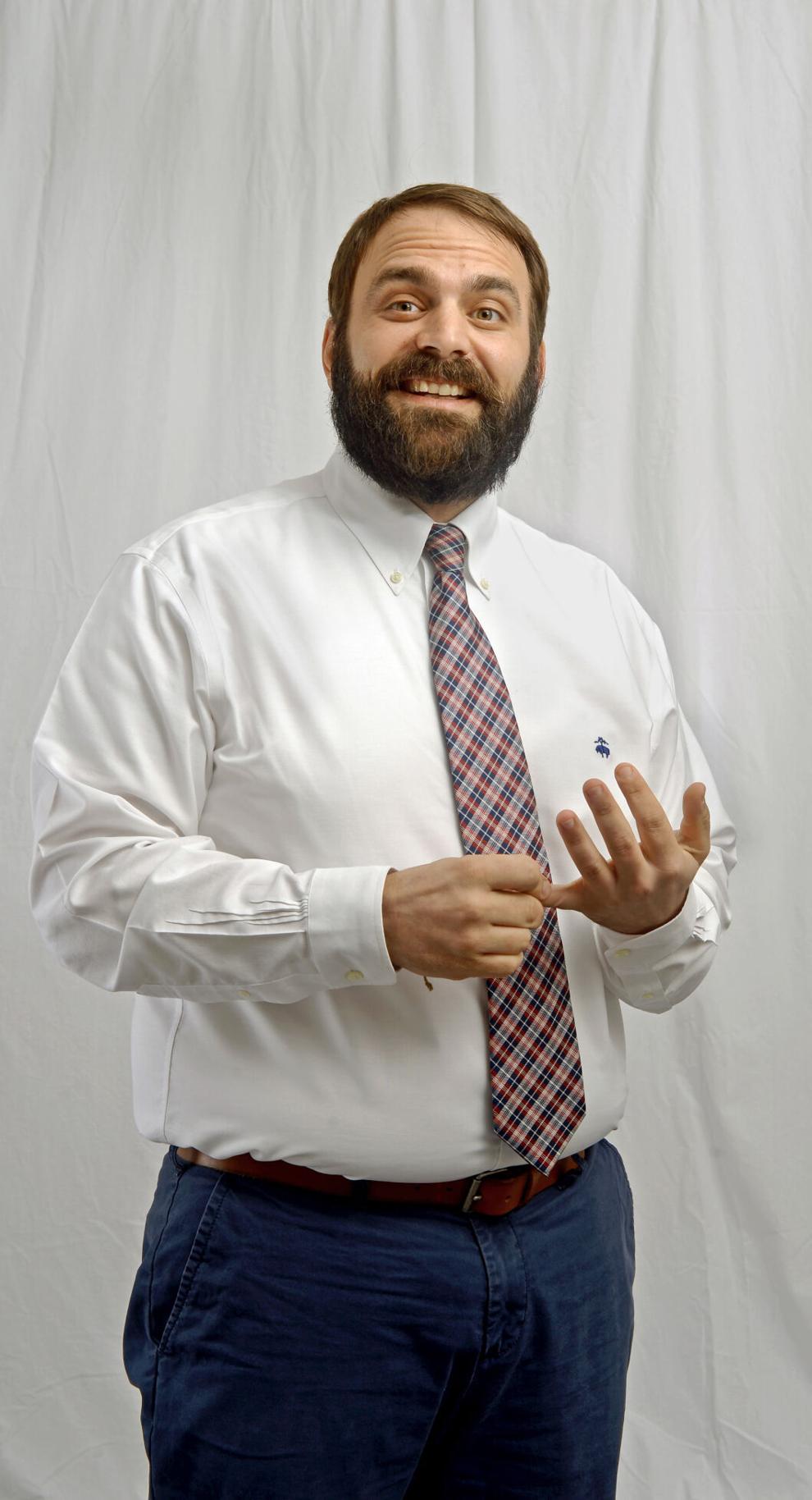 The Todd Burker File
Professional position: High school social studies teacher, Carthage Central School District
Family: Mother, Sharon A. Lomeo; father, Jeffrey L.; siblings, Tyler J. Burker and Reagan L. Hulbert
Education: Lowville Academy and Central School; bachelor's degree, St. Lawrence University; master's degree, SUNY Potsdam; certificate of advance studies, SUNY Oswego
Community involvement: Member, Elks Club, advisor, Sustainability Corp and Ninth Grade Academy, Carthage Central High School
Last book read: "Ishmael" by Daniel Quinn