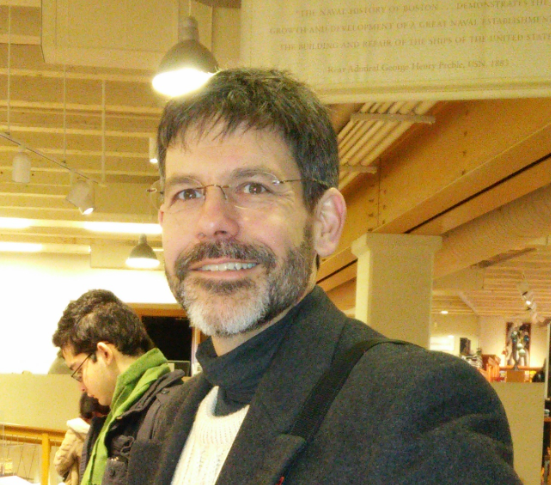 New York State Department of Environmental Conservation (DEC) Region 6 covers five counties, all diverse in terms of their natural beauty and opportunities for recreation. Our weather in Northern New York is conducive to golfing in the summertime and we are fortunate to have several dozen golf courses in our region that each offer a unique opportunity for a challenging day on the links. The diverse terrain and natural settings draw local golfers and those enjoying a summer vacation near the water or the mountains.  
    Kelly E. Hale is an avid north country golfer and environmental program specialist in DEC's Division of Environmental Remediation. "I strongly encourage people to play golf," she said. "It is a lifelong sport. My grandmother played until she was 83, and that is my goal."  
    Hale is the former captain of the St. Lawrence University golf team and currently plays on two leagues, the Clayton Ladies Golf League and the LaFargeville Ladies Golf League.  
    In our region, resident and migratory Canada geese also enjoy taking to the greens. Migratory geese pass through New York on their way north and south, stopping briefly each way. Resident geese do not leave the state and are here over the winter. DEC biologists estimate the current resident geese population in New York state to be about 200,000 birds. Based on the growing statewide severity of complaints, biologists would like to see that number reduced to fewer than 85,000 birds statewide.   
    Canada geese are a natural resource that provide recreation and enjoyment to bird watchers, hunters, and the general public, but sometimes, their presence creates challenges. These days, resident geese are nesting and feeding at some area golf courses in higher numbers than the past, which has proven to be a nuisance to golf course owners and the occasional golfer.  
    "Geese are grazers and love to eat lush, green grass," said Andrew MacDuff, Region 6 DEC wildlife manager. "Also, most golf courses have numerous small ponds that make good nesting and loafing areas. There are also very few predators on golf courses compared to more natural landscapes."   
    Once these birds make a golf course their home, problems can follow: Canada goose fecal matter carries harmful bacteria; the noxious odor of goose droppings can make some people ill; and there's also potential for geese to harass golfers. Canada geese are territorial and will fight to protect their nests and eggs.  
    What are golf course owners to do? There are many ways to discourage geese from settling in an area. Persistent application of a combination of methods usually yields the best results.  
    "There are numerous methods to mitigate goose issues at golf courses from harassment and physical barriers to allowing in-season hunting," said MacDuff. "It can be challenging to move them once they become established, but steady pressure should do the trick. If they are nesting, oiling or addling the eggs will often get them to leave."  
    Cornell Cooperative Extension of Jefferson County, Horticulture Educator, Susan Gwise said, "The best way to control geese is with trained dogs. But the dogs need to harass the geese on a daily basis." Persistence can pay off. If not, DEC's website www.dec.ny.gov features a section on "when geese become a problem" http://www.dec.ny.gov/animals/7003.html. In some situations, federal or state permits are needed.  
    How should golfers proceed? Hale has encountered her share of geese on the golf course. One specific incident cost her a stroke penalty. "I had to call for a ruling. My ball had rolled next to the pond. It was nesting season, and the geese were along the perimeter of the pond. I could not get close enough to identify my ball, because the geese were trying to protect their nest," said Hale. "We all took caution, not to anger or get close to the geese. Since I could not identify my ball, I had to take a stroke penalty and continue my round."  
    She advises golfers to take care around wildlife on the course. Always tread with caution and do not harass the wildlife. All Canada geese, migratory and resident flocks, are protected by federal and state laws and regulations. DEC shares management responsibilities with the U.S. Fish and Wildlife Service (USFWS) and the U.S. Department of Agriculture (USDA).  
    Perhaps the best advice is to be aware of the potential for Canada geese on the golf course and not to let it affect your concentration on the sport. "A sport like golf is an individual sport, but you still have to help your teammates along the way," said Hale. "Golf taught me a lot about patience, time management, camaraderie, and how important it is to think about your next shot, rather than dwell on the previous one."