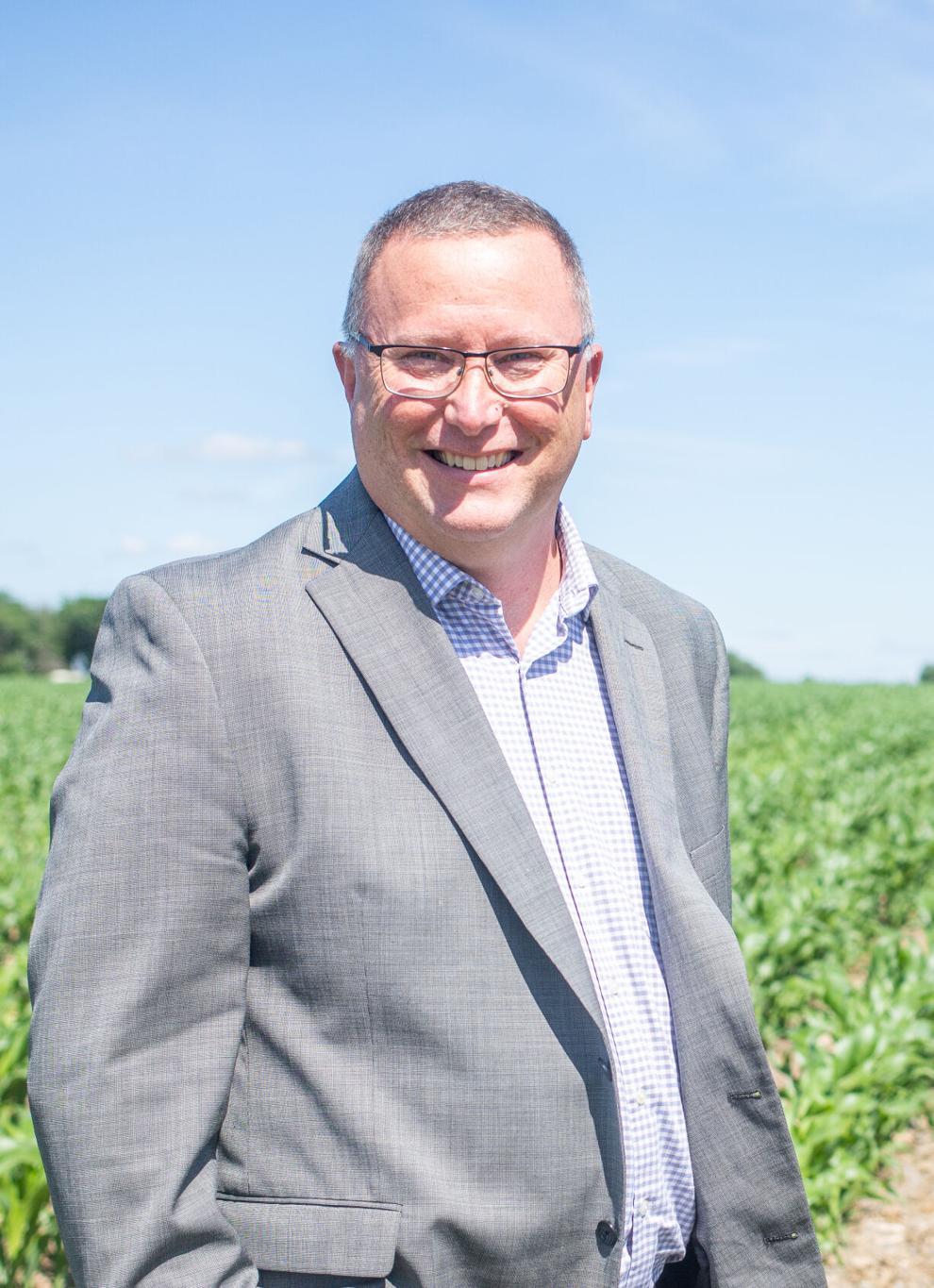 I remember, as a young kid, thumbing through a binder full of old family photos. I came across a photo that was labeled, "Lyman" and had a face circled on the photo. It was from the early 1940s and a sign on the wall behind this group of students read Future Farmers of America. "Lyman" was my dad and he grew up on a dairy farm in Oswego County in the Central Square area during the depression. I asked my dad what was Future Farmers of America? He didn't say much other than it was a leadership organization for farm kids. I'm not sure what ever happened to the farm but my dad married my mom and spent many years as an electrician in the Oswego area. I never thought about Future Farmers of America again. 
    Growing up in the Oswego area I never heard anything more about Future Farmers of America. Attending Oswego High School in the mid 1980s, it seemed the push was to drive kids towards college for business or teaching careers. I was the odd ball as I wanted to pursue wildlife biology. After I attended college I returned home and worked with the Oswego County Soil and Water Conservation District. Even working for the Soil and Water Conservation District for six years, I never heard about Future Farmers of America. It was not until I moved to Jefferson County and became the director of the Jefferson County Soil and Water Conservation District that I heard about an organization called FFA. 
    I quickly learned that FFA was the new name of Future Farmers of America. The name had just been changed to better reflect the nature of the youth organization and that not all participants in FFA go on to become farmers. I was very surprised that in all the years, since I first saw my dads photo, I never heard anything of the organization. It was a great surprise! 
    FFA is very strong in Jefferson County and the north country. When I first came to Jefferson County there were five FFA programs in Alexandria Bay, Belleville-Henderson, Carthage, Indian River and South Jefferson school districts. Although there are slight differences between each districts FFA programs, there are strong similarities in each. FFA uses agriculture as a foundation to help students build tremendous career and leadership skills. It is very hands on and very active! FFA welcomes students who aspire to careers such as doctors, scientists, teachers, bankers, business owners and farmers. The opportunities through FFA are many. Nationally, there are FFA opportunities at the middle school, high school and collegiate levels. 
    As I began learning about FFA, I was very impressed. I quickly discovered that these students were busy! In addition to their traditional classes, these students were growing things, building things, writing business plans, traveling to regional, state and national events and providing service to their communities. I learned that I could call upon FFA students to help me with events and know that when the iconic blue and gold FFA jackets showed up, I had a group of volunteers that I could depend upon to the get the job done right. Over the years, I've been fortunate to know and develop strong friendships with many FFA students across the north country. I've watched them go on to become business owners and farmers, journalists and teachers, financial advisors and veterinarians. Many are now leaders in their communities. 
    Today there are six FFA chapters in Jefferson County. Watertown School District started an FFA chapter a few years ago that is beginning to thrive. I just saw a report that National FFA hit a record in membership with 760,113 student members in 2020. That is a nearly 60,000 student increase from 2019. Incredible, especially given the circumstances of 2020! The top five student membership states are Texas, California, Georgia, Florida and Oklahoma. In 2020, the organization has more than 115,831 latino members, more than 40,000 black members, and more than 12,000 members who are American Indian and Alaska Natives. Fifty one percent of members are male and forty four percent are female. FFA chapters exist in 24 of 25 of the largest cities in the United States. Since 2017, FFA chapters in NYS have grown by 30 percent. The largest FFA Chapter in New York State is located in New York City. 
It is fantastic to see a valuable student organization growing in these days where so many of our youth programs struggle with declining enrollment. If you are interested in learning more about FFA visit the New York FFA website at www.nysffa.org or the national FFA website at www.ffa.org or contact your local high school to learn about FFA.