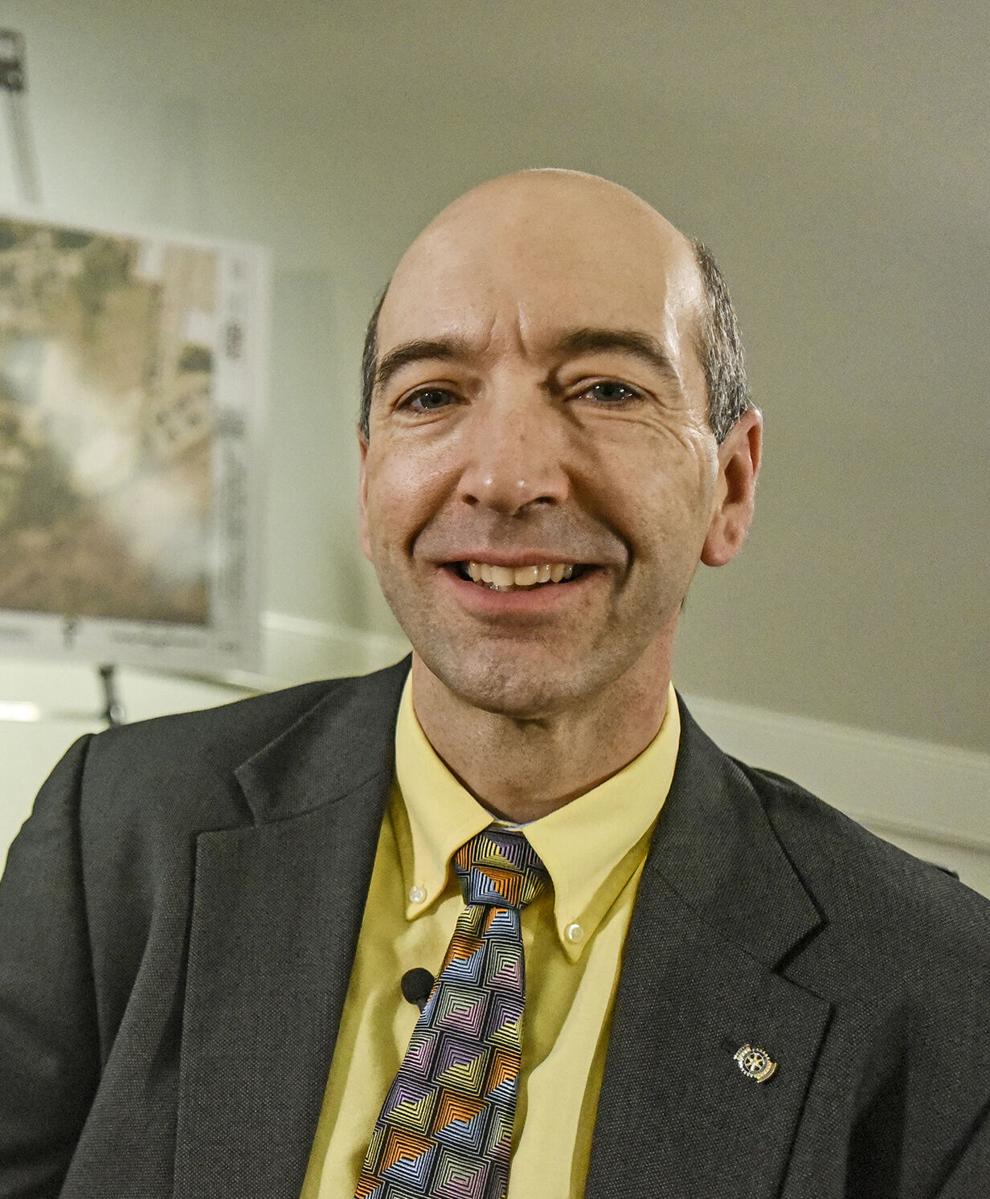 The pandemic has had a significant economic impact, often devastating, on individuals, families, businesses, communities, non-profits, educational institutions, and government.  Although the road to economic recovery will not be easy, we can do it.  We just need to work together and determine where we can act now to begin improving our situation.  Even if the initial steps are small, they can add up over time to give us momentum. 
When I speak of working together, I am referring to our many local and regional partners in economic development—and they are many.  Economic development is about much more than marketing the community and offering financial incentives.  It's about workforce (training, education, recruitment), infrastructure capacity (sewer, water), energy infrastructure, transportation infrastructure, and downtown revitalization.  All these things are necessary to attract and support business growth and development, which in turn requires that we bring all those organizations, local governments, businesses, and appropriate state agencies to the table that share a mutual interest in the issue at hand.   
Let's look at workforce development as an example.  Many of the jobs we lost during the pandemic are not coming back anytime soon, if at all.  Some businesses closed permanently.  Many that survived did so by eliminating jobs to reduce expenses.  If we can upskill those who lost their jobs and remain unemployed, or those who are employed in lower wage jobs, we can improve their chances of achieving upward mobility and economic stability.  In turn, by developing a workforce with the essential digital or technical skills desired by employers, local businesses will have more success in recruiting the workers they need to remain competitive.  We will also be more successful in attracting new companies who base their site location on workforce availability.  Building that workforce requires the involvement of many.  The Jefferson-Lewis BOCES and Jefferson Community College have demonstrated time and again their willingness and ability to develop customized education and training programs to meet the needs of the business community.  Organizations such as the Jefferson-Lewis Workforce Development Board and the Workforce Development Institute can provide funding and organizational support.  The shape of those training programs must be guided by input from local employers and trade organizations explaining how their workforce needs may have changed since the pandemic began. 
We also work with our counterparts across county boundaries.  It just makes sense.  Economic activity is not confined to county or municipal boundaries, nor are the many workers that commute to jobs across those boundaries in each direction.  Jefferson County Economic Development, Lewis County Economic Development, the St. Lawrence County Industrial Development Agency, and Development Authority of the North Country for several years have worked through Advocate Drum on a business attraction program to promote "Drum Country, NY".  Together, we promote our collective regional assets and shared connection to Fort Drum in order to stand out more prominently in the site selection marketplace.  That program continues thanks to our ability to leverage financial support from another key economic development partner—National Grid.  Utilities are significant partners in a variety of economic development activities; providing funding and staff support to economic development marketing, downtown revitalization activities, and direct assistance to business expansion efforts.   
In addition to our tri-county region partners, we also work with and through the North Country Alliance.  The NCA serves the seven-county north country region with a board composed of economic developers and private sector representative from each county.  The NCA administers a revolving loan fund and advocates on behalf of the north country to our representatives in Albany.  Given that the member counties are all rural and face similar challenges, it is another vehicle for discussing strategies and sharing best practices.  
This month, here in Jefferson County, we are just getting underway in developing the county's next Comprehensive Economic Development Strategy (CEDS)—a five-year blueprint for action to support economic growth.  A county-appointed committee representing a wide cross-section of public and private sector stakeholders working together will guide that process.  We therefore begin 2021 looking for short-term actions to address immediate needs, while developing a longer-term plan to guide our unified efforts toward recovery.   
We are fortunate to have a great network partners here in the north country.  They've repeatedly demonstrated their dedication, flexibility, and willingness to work together to get the job done.  Their combined talents and capabilities make for a strong team with a deep bench.  That is what gives me optimism as I look ahead in the coming year. 
Dave Zembiec is CEO of Jefferson County Economic Development. Contact him by phone at (315) 782-5865, or via email at dzembiec@jcida.com