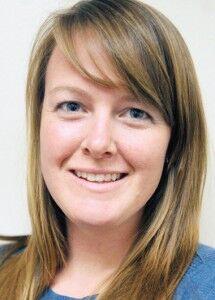 Over and over again we hear that our people are our greatest asset, the communities are so strong and the people make it a very warm place, even in the depths of winter. However, locals, visitors and new residents will often comment on the contradictory nature of North Country people when it comes to business. We hear that it is common to walk into a shop or café and not receive a greeting, which automatically translates into a feeling of not being welcome. As we try to build ourselves as more diverse communities, open for business and welcoming to visitors, this lack of engagement can be perceived as prejudice, judgment or a pure lack of interest. None of these messages are good for business. 
    As a business owner or manager, it's easy to get caught up and fully consumed in whatever you are doing, whether you are at the front desk or in a back office; cleaning the machine, entering inventory, trouble shooting an accounting hiccup. The important thing to remember is that your customer is first, no matter what. A quick pause, a greeting and a smile go a very long way. It is also critical that your entire team understands the importance.  
Here are a few suggestions to improve your customer engagement:  
Hello, is this your first time in the shop? 
    If it is their first time, you can welcome them with a quick pitch on your products and offerings, while pointing out different areas of your business (a personal tour). This is an opportunity for a free commercial that they may not know from just wandering around the store. If they have been before, you can note any new products or offerings and thank them for coming back. This does not have to be a strong sales pitch, but rather a simple tour and introduction. You can include some positive, personal remarks about how long you have been open, highlights of your physical space or business history. This is all part of the experience, which cannot be achieved by shopping online. You can follow up with – Is there anything specific you are looking for today? – Make sure that you are not doing all of the talking. By understanding their needs (why they came in!) you can help them to quickly find a solution or get an idea of what additional products or services you may want to make available.  
    Knowing if they are local, drive distance or visitors will allow you to make more of a personal connection to begin a business relationship. You can follow up with – What brings you to the area? – If they have moved for a job, as a student or for family, you can help orient them to the area, referring other businesses and highlights of the community that will help make their move or stay more enjoyable. If a customer sees you as a community ambassador, they immediately form a positive memory and feelings about your business, which is certain to translate into positive word of mouth. 
    If they are not from the immediate area, you can ask – How did you find out about us? – Now, this is your opportunity for some valuable feedback on your marketing tactics. If they saw you on social media, radio, tv or in the newspaper, you can start to better understand your return on marketing dollars. You will also get a sense of how far your reach is – how far people are willing to travel. 
    Share these few ideas with your team, print them out and put them by the register! You may be surprised by how a little effort will go a long way.