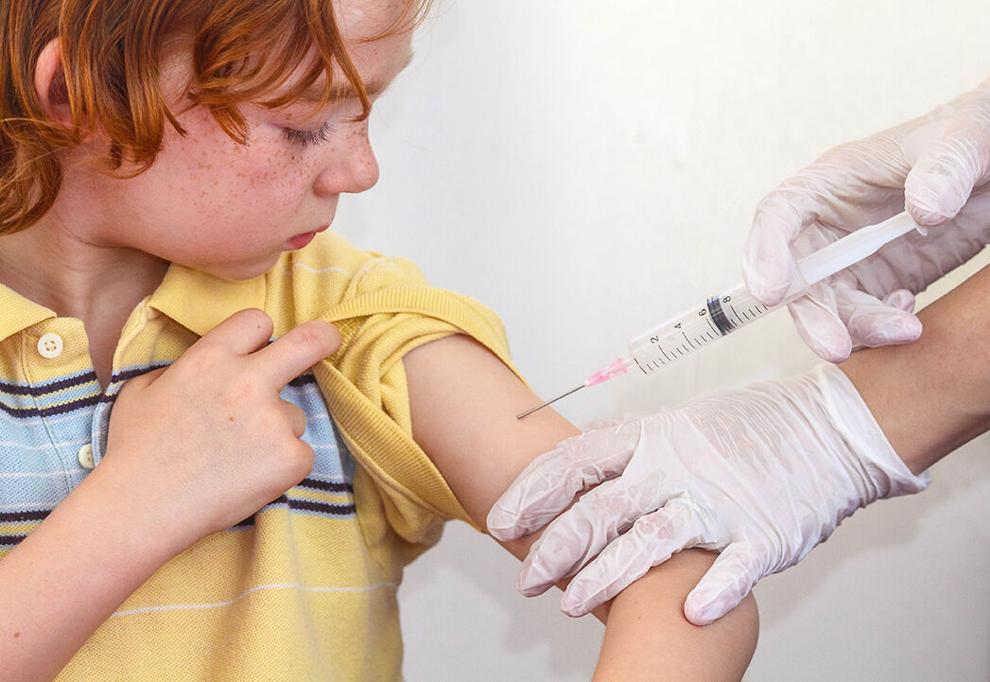 The month of August is typically the time when parents are not only rushing to finish back-to-school shopping, but are also making appointments for their children to obtain required vaccinations for the upcoming new school year. 
    Yet this August, like the past several months, will be anything but normal as the country continues to battle the on-going coronavirus pandemic. To make things even more complicated, many parents are still uncertain if their children will even be going back into a school building this fall. 
    As a result, public health officials are concerned that routine childhood vaccines have not been a top priority for parents in recent months. The Centers for Disease Control has reported a troubling drop in these vaccinations since the outbreak of the coronavirus. 
    In New York State, the doses of vaccines distributed through a federally-funded program for uninsured patients called Vaccines for Children dropped significantly this spring, according to the state Health Department. The vaccine orders through the program declined by 55 percent (outside of New York City) in April, compared to April of 2019.   
   For many families, they were following the advice to stay home after the schools abruptly shut down this spring when cases of the virus were quickly rising throughout New York State. Some parents believed bringing a healthy child to a doctor's office for a routine vaccine at the time didn't make a lot of sense.  
     "Though many doctors noted that vaccine-preventable diseases can be more deadly to children than COVID-19 seems to be, parents are understandably focused on the threat at hand," an earlier New York Times article reported.  
     During the weeks following the rise in coronavirus cases statewide, "the loud, consistent public message has been to keep children at home, and to take them to the doctor only if necessary," the article noted.  
   But the CDC and the American Academy of Pediatrics have been recommending that children continue to receive routine vaccines, even during the coronavirus pandemic. 
     "Children need to be protected against vaccine-preventable diseases," the CDC stated. "Well-child visits and vaccinations are essential services and help make sure children are protected."  
    Those who are not vaccinated are at risk of contracting preventable diseases such as measles and whooping cough, and other life-threatening illnesses, especially as more areas of the country start to reopen, agency officials said.  
    So what are north country parents supposed to do? 
   The best option is to call your pediatrician or family doctor first and find out what type of precautions are being taken for well-child visits and routine vaccinations, said Faith Lustik, health planner for Jefferson County Public Health. 
   Unfortunately, fewer childhood vaccines have been given by local health care providers during the coronavirus pandemic, a reflection of the nationwide trend, she said. But pediatricians and family care doctors throughout Northern New York have continued to offer well-child exams, where children would typically get caught up on their vaccines.  
     "They developed specific protocols to ensure the well children were separated from the sick children," she said. "Some assigned providers to just conduct well-child exams and not work with the sick children." In other cases, families have waited in their cars until it was time to bring their children inside the offices, and were taken directly into an exam room. 
     The Jefferson County Public Health Service, like many others in the north country, has been offering extra clinics to help children get their vaccines updated for the school year.  
     Even if children end up staying at home and taking online classes, the routine vaccines are still important to prevent spread within the community, as people spend time with family, friends and neighbors, along with going out in public places.  
     One vaccine that is extremely important for both children and adults is the influenza vaccine, Ms. Lustik said.  
     "Although influenza vaccination is not required for school attendance, in the coming flu season we are strongly encouraging it for all adults and children," she said. "Having flu and COVID-19 at the same time in our area will cause a strain on the health-care system."  
     A person who contacts both illnesses would be at much greater risk for complications, she added.  
Norah Machia is a freelance writer whose work has appeared in numerous local, regional and national publications. A former Watertown Daily Times reporter, she is a regular contributor to the Northern New York Magazines. Reach her at norahmachia@gmail.com.