Formerly a music teacher at Indian River Central School District for 20 years, Lisa J. Smith now works for herself as a Shaklee representative, helping people in the community find better health and wellness.
Working for herself, she has built a business that inspires other women to also enter into entrepreneurship.
Shaklee Corporation is a manufacturer and distributor of natural nutrition supplements, as well as weight-management, beauty, and household products. Prior to starting with Shaklee, Lisa had experienced many health challenges like chronic sinus infections, bronchitis and headaches.
It was one of Lisa's sisters who introduced her to Shaklee after using some of the products for a long time. At first, Lisa said she was skeptical because she wasn't sure the products would be able to make a difference in her health, but once she started using them, she began to experience real results — her symptoms weren't as frequent or as difficult to deal with.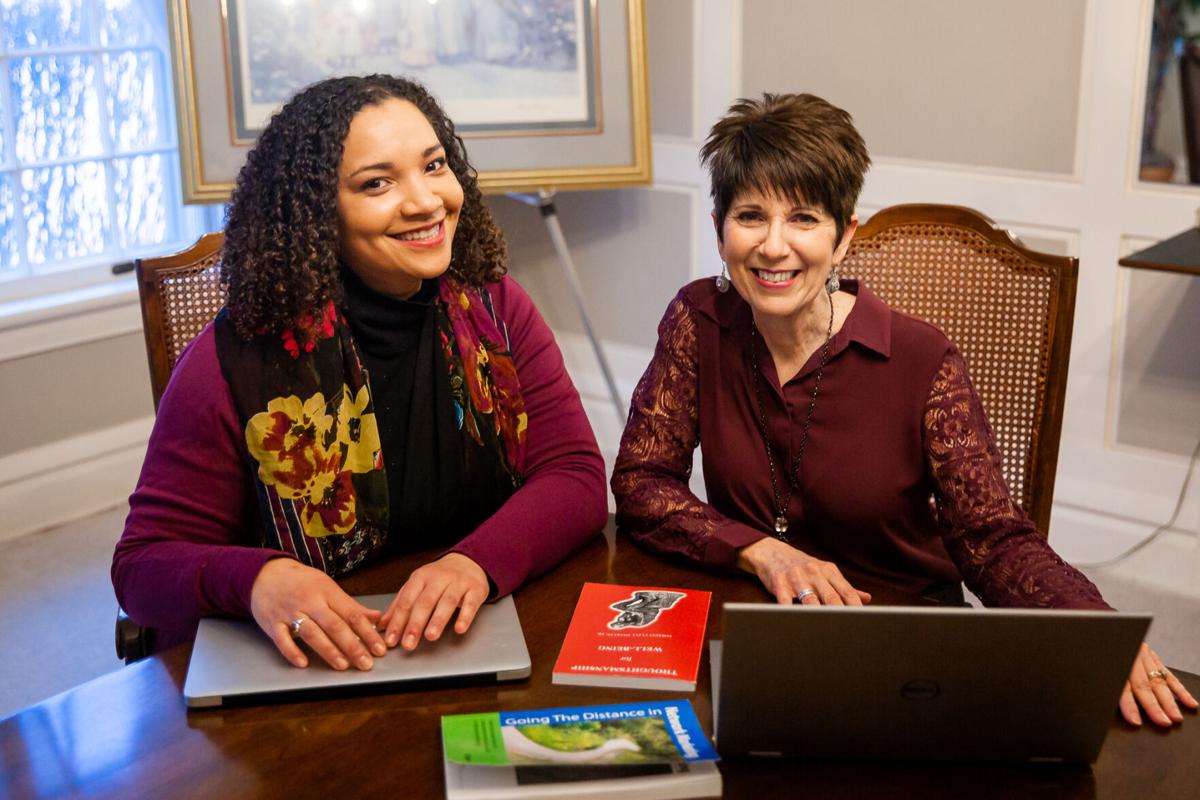 "I started researching the products and then I started using all the products. I did what we would call Shaklee-ising my home — if Shaklee made it, I started changing brands," she said. "And before you knew it, I was just experiencing really wonderful health. I wasn't really thinking about it as a business at the time, but I loved telling my story because I had terrific results."
Becoming a self-proclaimed "raving fan" of the products, Lisa shared them with anyone she could, and noted that her own mother had great results with them as well, never having another migraine the rest of her life.
It wasn't until later that she decided to pursue it as a part-time business while she was teaching, because she said she wasn't keen on selling.
Lisa started teaching around 1995 and started her part-time business with Shaklee in 1997. In 2015, following the success of the side hustle, she decided to focus on being her own boss and retired from teaching to become a full-time Shaklee representative. She hasn't regretted the decision since, saying she has enjoyed her time with the company very much.
"Before you knew it, I was kind of in business," she said. "Instead of hard selling, I like to call it 'heart selling', because it is. We care about the people that we're talking to. We want to give them better financial health, we want to give them better physical health. I just continued to do what I was doing and my business grew."
Lisa recalls sharing the products with some of her friends from Indian River when she was starting out. Decades later, some of those friends are still loyal customers that after 23 years are still using the products month after month, year after year.
In August, Lisa was one of three people chosen to be coached and mentored by the world's most successful distributor for Shaklee: Dr. K Sow, who has built a large team and been very successful with the business in Malaysia. She said he has reignited her passion and desire, which has always been driven by helping others.
While becoming a representative for Shaklee is an opportunity for anyone, Lisa said she has always felt it's important to empower women, and that women are a little bit behind the eight ball as far as having access to these kinds of opportunities.
"Being your own boss, owning your own business, that is just something that really is important," she said. "I love that you can work from anywhere — when I want to go see my kids in Florida, I just pack up my business and take it with me. You don't need a degree, you don't need a lot of prior experience, because you become part of a team of people who are one hundred percent invested in your success."
Last year, AmberLee N. Clement, a disability program manager on Fort Drum, was in a car accident, her stepsister was sick with ovarian cancer that eventually took her life, and she was diagnosed with fibromyalgia.
Looking for something to help with her health and to lose weight after the accident, which had left her with chronic pain and the inability to be as active as she was before, she eventually connected with Lisa.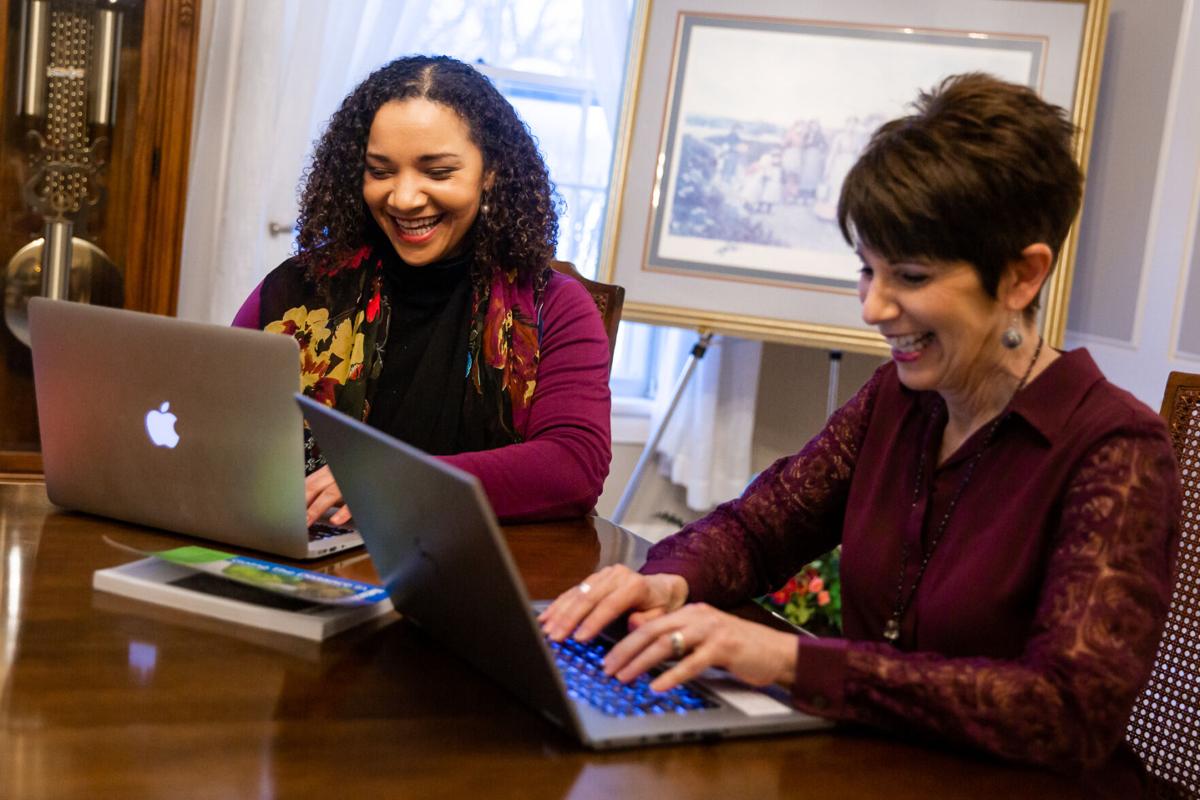 "This summer she reached out to me and it was like divine intervention for me," AmberLee said. "She asked me to come to a meeting and I invited a couple friends and she did a Zoom presentation about Shaklee and the products and I was like, 'I have thirty days; I can give Shaklee thirty days to see if this actually works.'"
There was a noticeable shift in the first month. AmberLee lost nine pounds and continued using the products, feeling better and focusing her energy. She said she decided at that point that she wanted to share the products with people in her community because the products had helped her so much.
"I just really believe in my journey and where I'm going to go with this company, so I decided to join on," she said. "I really want to share this with people, try to build my own team as well down the line. Everybody's story that I've heard in this company is amazing; it's a deeply personal journey and it's about prevention of health more so than fixing problems."
In Lisa's opinion, network marketing has incredible benefits that you don't get in a traditional job. She believes that a lot of people don't understand what it is or how beneficial it can be. While many associate network marketing with a pyramid scheme, she says she wished people would understand that it's not only legal, it's the fastest-growing industry in the world and a viable way for people to be able to create the lifestyle they want.
"I want people to know that they can control their destiny, they can have the life that they only have maybe dreamed about in the past," Lisa said. "It doesn't happen overnight, but if they're willing to put some time into it, they can start building something now that will reward them further in the future forever, month after month, year after year."
For those interested in learning more about Shaklee products and opportunities, Lisa encourages them to reach out to her over email at lisa21@twcny.rr.com, by phone at (315) 778-4173, or over Facebook or LinkedIn under the name Lisa Grieco Smith.