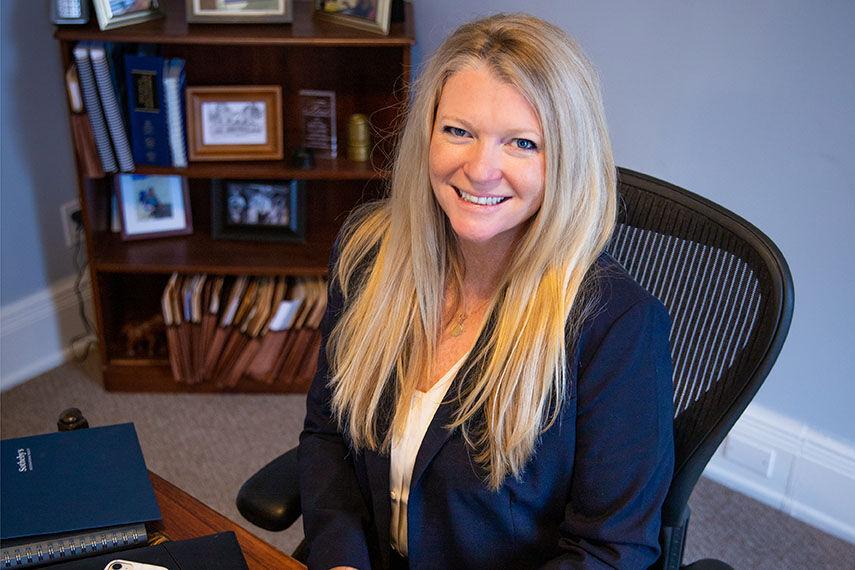 There is a new full-service law firm in the village of Clayton and the managing partner and founder knows the community very well. 
     Rafferty Taylor, an experienced litigator with 15 years of experience in high-exposure, complex litigation, including cases involving product liability, pharmaceutical and medical device product defense, trucking and transportation litigation, and general liability matters, has returned to her hometown of Clayton and is ready to serve the community. Taylor was formerly a partner at Hinshaw & Culbertson, a national law firm with nearly 500 attorneys, and previously Taylor was also a partner at Wicker Smith, a Florida-based litigation firm. She is licensed to practice law in New York, Florida, Massachusetts and the District of Columbia. 
     As a partner in the two firms, Taylor says she was traveling heavily, sometimes once a week or multiple times a month.  
     "I have two young daughters and I wanted to move home (to Clayton) and raise them here," said Taylor.   
     She explained that it was time for a change and she knew exactly where she wanted to plant her roots, again. 
     "I love this community, my family is here," said Taylor. "I wanted the family support." 
      Taylor always knew that law was what she wanted to do with her professional life. She says she "never even considered another career path." Getting her undergraduate education at Cornell University, she then attended law school at the University at Buffalo.  
     "I like to be able to help people solve their problems," said Taylor. "I like when someone comes into my office and I am able to help people solve that problem; I am a fixer by nature." 
     Taylor already has secured 40 clients in her short time open in Clayton and says that she feels people should know that there is a seasoned litigator in the north country who is ready to serve them.  
      "I'm doing just about everything right now," she said. "I'm doing estate, real estate closings; I'm still doing litigation, divorces, and family law, like custody disputes." 
     While her list of expertise is long she says that the one area that she does not take cases in is criminal defense and tax cases. For those, she will always provide a referral to another legal office that specializes in those areas.  
     "I deal with a lot of clients who do not know they need legal counsel until they're in trouble or have a problem that they need fixed," said Taylor. "Many people have had the same lawyer for 20 years, in this area, and they're not going to switch the lawyer. So, I wasn't sure if I would be walking into that environment."  
    Luckily, she says, it has been the complete opposite. 
     Investing in new technology, Taylor is at the top of her game after moving away from the larger law firms in Florida. She says that though she is a team of one right now, it is her goal to be able to hire additional staff and legal counsel. 
     "I would like to expand and have a wonderful support staff. I had always, traditionally at my old firms, been able to mentor younger lawyers that would come to us out of law school," said Taylor. "I really liked that part of my job, the mentoring, so I would like to be able to take on an associate again."