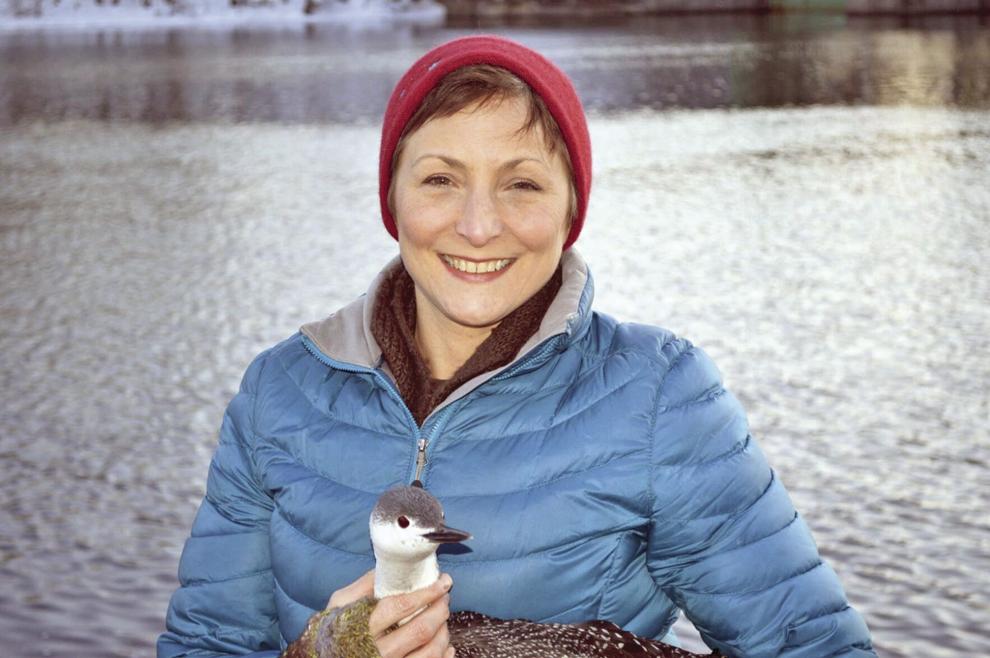 THE INITIAL IDEA As a young girl Liane Amaral took an interest in animals, wanting to care for them and the science behind how she could help them. It was this combination that led her to the path of studying veterinary medicine and opening her new clinic, Little Friends Vet.
     Graduating from Kansas State University in 1996, Ms. Amaral, practiced at veterinary hospitals from small rural communities, multi-specialty practices, and eventually serving as Chief of Staff of a large emergency hospital.
     "I felt I had developed a good knowledge of my practice and wanted to share that with the people in our community," Ms. Amaral said. And in August of 2016 she opened her doors to the public in Lyons Falls.
TARGET CLIENTELE Little Friends Vet serves a wide variety of household pets ranging from small invertebrates to large dogs. Ms.
Amaral said she doesn't treat farm or food animals, not because she doesn't want to but instead because, "There are plenty of wonderful large animal vets in our area for that."
     Treating smaller animals is just fine for Ms. Amaral; she strives to provide gentle care to her patients, especially her favorite animal the housecat.
     "I love cats. For their fierceness and cunning, as well as their gentle companionship and love," she said. Because of her love for cats, Ms. Amaral has advanced training and experience in feline behavior and dentistry.
     While pets are the main priority, Ms. Amaral works also for the caring pet owners of the community.
     "My target clientele are the people of our small, Northern New York communities. It's the families and working folks, retirees and young people who live in our town," she said. "I want to offer the very best care for their pets." Ms. Amaral works with passion to provide personal service to her clientele, offering at-home visits and she is on call throughout her work day.
     An important part of Ms. Amaral's business is also offering low-cost services to members of the community who otherwise couldn't afford the expense. "I offer low spay and neuter services through a partnership with Spay Neuter Now, a non-profit organization," she said. The clinic     offers this service to the community once a month.
THE JOURNEY Finding a location for Little Friends Vet was never a problem for Ms. Amaral, she knew exactly where she wanted the clinic to call home. "I had my eye on the location next to Bath and Doggy Works in Lyons Falls for several years" she said. And when the space became available, that was when she knew the time was right.
     "My fiancé has been the most supportive and helpful in opening Little Friends," Ms. Amaral said. It was with his help and community support that the new clinic was able to open.
     Since the opening in August, business has been good for Little Friends Vet and is growing.
IN FIVE YEARS While still in the first year of operation, Ms. Amaral has thoughts of expanding the business, allowing the clinic to offer many more procedures in cases of emergency.
     "I'd like to expand just a little to offer dental care and minor surgical services. We just added a small surgical area and anesthesia equipment, and would like to purchase a dental table and unit within the next year," she said.