Imagine you have a full-time job, a fiancé and plans for your future, but you also have two parents battling significant long-term medical issues. You move in with your parents to help them, but the care becomes increasingly demanding to the point you are no longer able to do your job.
You have no desire to lobby them to go into a nursing home, but you are exhausted and desperate for help, even though asking for it isn't really your thing.
Finally, you reach out to the only place you can think of to get some help — the Office for the Aging.
You are given excellent information with empathy and kindness.
You are told it will take time to arrange for caregivers to come in and lessen your load, even if it's just bathing and cleaning.
You hope you can keep it together until help can come.
For Brittany Antonius, 30, this is not a hypothetical situation. It's her reality.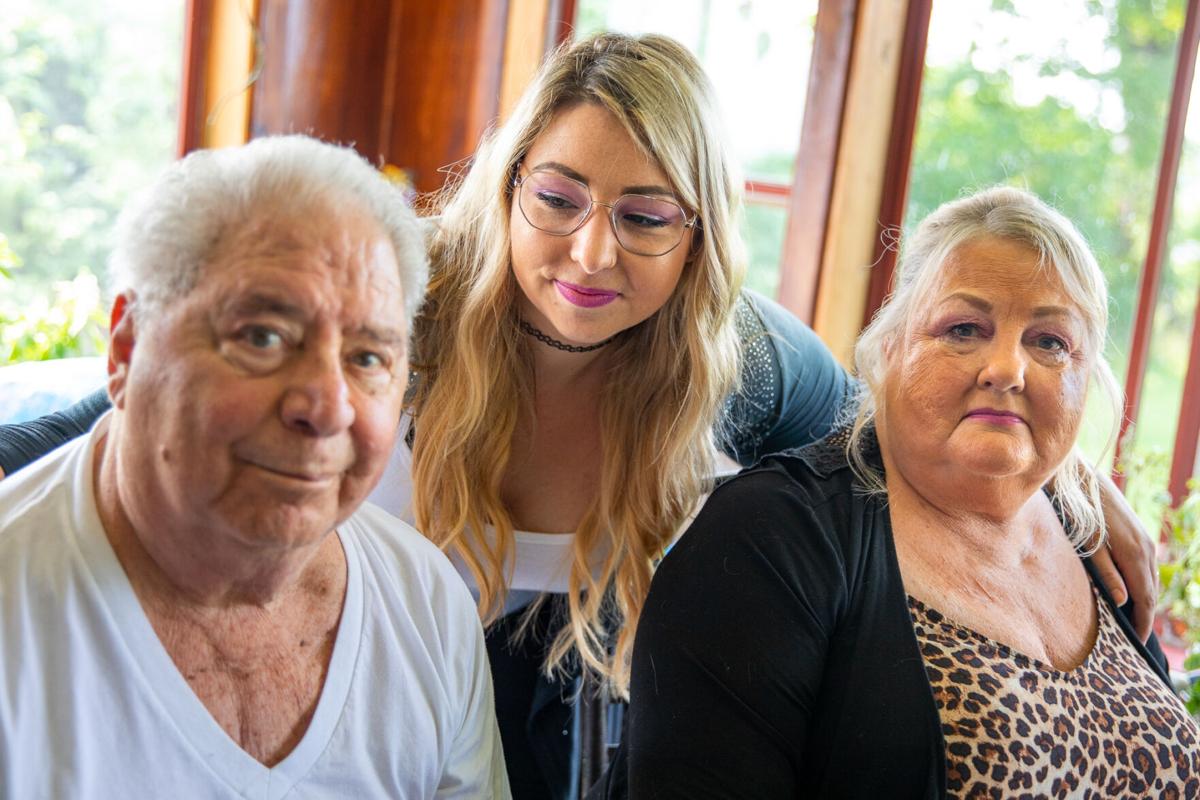 She is taking care of her 82-year-old father and 71-year-old mother at their Lowville home.
The call led to informative and helpful conversations with the Lewis County Office for the Aging and the realization that even once she carves out time to arrange all of her parents' financial information to get them eligible for care, agencies may not have an aide to send for weeks.
"I should have started this a lot sooner," Ms. Antonius said in the middle of running through the manic experience caregiving has been over the past six years. "Trying to care for them and work and all of it has been like trying to hold water in my hand."
While Ms. Antonius' mother, Janet, is getting help with a shower every week through Lewis County Home Health, her father, Robert, has been out of the hospital too long to get services from that outlet, and one shower isn't enough.
She only hopes aide service kicks in sooner rather than later, but the odds are not in her favor.
"The three agencies work fast and furious to try and get an aide in the home, but it could be a couple of months, it could be even longer than that," said Christina M. Baker, coordinator of services for the Lewis County Office for the Aging. "I've always said if a person is discharged from the hospital and they need hands-on personal care, they need it then, they don't need it in two months. That's where it then reverts to a private hire or a neighbor or a church member or a grandchild to come in to help."
For people in need of care waiting for agency aides, the Lewis County Office for the Aging keeps a list of caregiving entrepreneurs that may be available for hire directly. The office does not endorse these caregivers and makes it clear that they have not been vetted.
Still, the list gets requested often.
"Part of the reason why it is so popular is because the turnaround once a person is admitted to one of our programs, finding a placement, an aide for them, can take time," Mrs. Baker said. "It's not just Lewis County, it's all over the state. There is an aide shortage. Our agencies work beyond expectations to get aides placed but the pool is not what it should be."
She believes that the two main causes for the caregiver shortage are that the work itself is not for everyone because it can be as emotionally taxing as it is physically challenging, but primarily because the pay often hovers around minimum wage.
That is changing, however, if not at homecare agencies, then at least with many private pay customers who are offering between $15 and $22 per hour for caregivers.
Lewis County Health System is the first institution to give a $20 hourly wage for entry level certified nursing assistants in the nursing home. CNAs are trained to a similar level as home health aides.
The great irony of home care is that it is often needed most when income is the most limited: after retirement.
While that is true for many individuals and families, "home care" is also for anyone who needs ongoing support to live, including people of all ages: infants and children who have developmental or physical disabilities, chronic illness, people who can't do everything they normally would during or after medical treatments or procedures or who need some form of rehabilitation services like physical, occupational therapy but can't get to provider offices for whatever reason.
The list is as long and varied as the level of care and types of services that may be needed.
Home care can range from basic companionship, cleaning and cooking, which is often needed by people with Alzheimer's and other forms of dementia who don't have other medical needs – the providers of which are often referred to as "homemakers" – to highly skilled providers like registered nurses and licensed practical nurses and physical or occupational therapists who are usually accessed through public health or hospital home care services.
In between are home health aides, direct care workers and CNAs, all of whom provide bathing and toileting as well as help eating, all working through formal agencies or by building their own client-base through word of mouth and online booking sites like Care.com and Sitter City.
Care.com is one of the most well-known online resources to find care providers for seniors, special needs caregivers, childcare and pet care.
A search on the site for senior caregivers within 30 miles of Watertown, for example, provides the profiles of 32 potential caregivers, 13 of which have not been active for more than a month.
All of the 32 women have been listed on the site for more than six months at least.
Home care can also include home delivered meals, medical equipment for mobility, respiratory care and safe toileting to name a few.
The Lewis County Office for the Aging came through quickly for the home delivered meals, often referred to as "meals on wheels," for Ms. Antonius' parents.
"They can't cook for themselves, so what would have happened if they (home delivered meals) hadn't come?" she said.
With the other services involving durable medical equipment and machinery, challenges are created because there are only two companies in the tri-county area, each providing certain services.
Both companies consistently have more negative online feedback across a number of websites than positive but because they are the only shows in town, their businesses continue to thrive.
Home care personnel agencies are also limited.
Mrs. Baker said Office for the Aging works through three to meet their needs, but only one is based in the county.
In Jefferson County, there are between three and five agencies. The current status on some of the agencies could not be verified.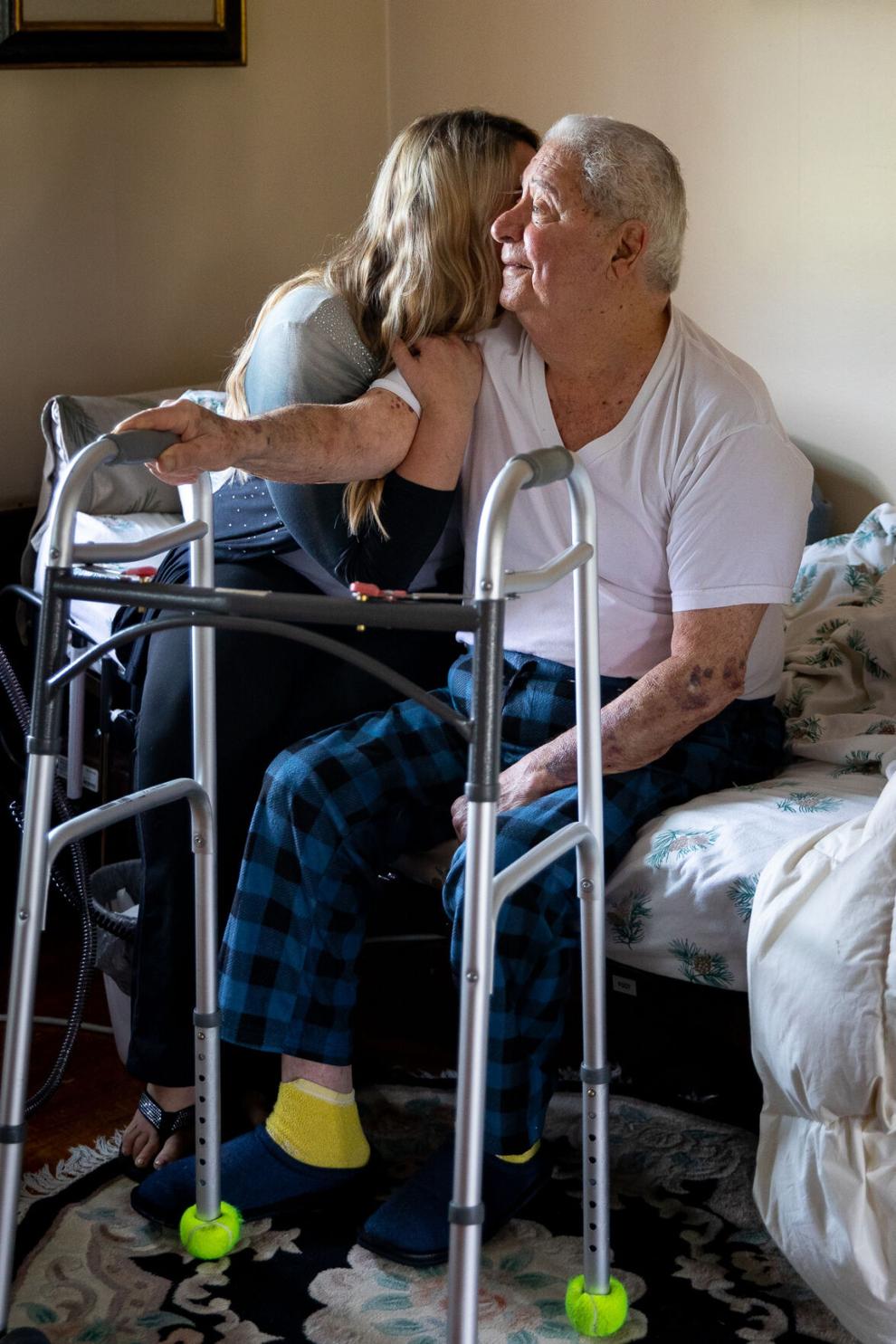 St. Lawrence County has a similar number of agencies covering even more geography.
Some private care entrepreneurs have taken their caregiving business to the next level by signing up other aides to provide agency-like services as well, although this has not yet been a significant trend in home care locally.
What has been a trend is the emergence of "fiscal intermediary" agencies set up to administer payroll for the Consumer Directed Personal Assistance Program through Medicaid in New York state.
In this area, there is competition from both established and new agencies around the state that have applied to work with clients in the north country.
This program was originally set up to help remove some of the burden from family and friend caregivers, like Ms. Antonius, by ensuring they get paid while at the same time helping more people to age in place instead of going into a nursing home where care is much more expensive but not necessarily better.
These fiscal intermediaries act, essentially, as the payroll department for the care teams hired directly by Medicaid-qualified people participating in the program.
Another change made in Medicaid at the same time was creating a tier of qualification specifically for people seeking long–term home health care. In this case, a person can have an income greater than the limit normally allowed for Medicaid recipients. Amounts over the limit will be paid in cash every month to the system or used as a "spend down" in which over–the–counter or other supplies can be purchased with that money and accounted for to the Department of Social Services.
Ultimately, a lack of significant competition in any sector will result in a limited quality of service.
The north country has long been struggling to balance the supply-demand equation in health care institutions and services but if the needle has moved in home care, it is only marginally.
Julie Abbass has 14 years of first-hand experience with the home care labyrinth from taking care of her parents. Anyone with questions or comments can contact her at jabbass@wdt.net.