Set up in a giant maple just after sunrise, masked by greens and aglow in orange, a figure eyes the forest. The hunt has begun.
Deer hunting's cultural, economic and generational significance is as embedded in the north country as any American place with a web of waterways cutting through forested mountains and valleys. As anglers make bass, walleye, muskie and trout their recreational lifeblood, the region's hunters — from the Adirondacks westward to the St. Lawrence River — maintain similar annual links. The prolific white-tailed deer is perhaps the state's figurehead for big game hunting. Other big and small mammal game, waterfowl, pheasant and turkey are favorites among sport hunters and trappers, who collectively contribute millions to the state's economy every year.
Last year's summer opening day for 2020-21 big game hunting license sales brought in more than $920,000, compared to about $340,000 in 2019, according to the state Department of Environmental Conservation. Just two weeks in, 2020 license sales were at $6.2 million. This year's preliminary figures have yet to be released.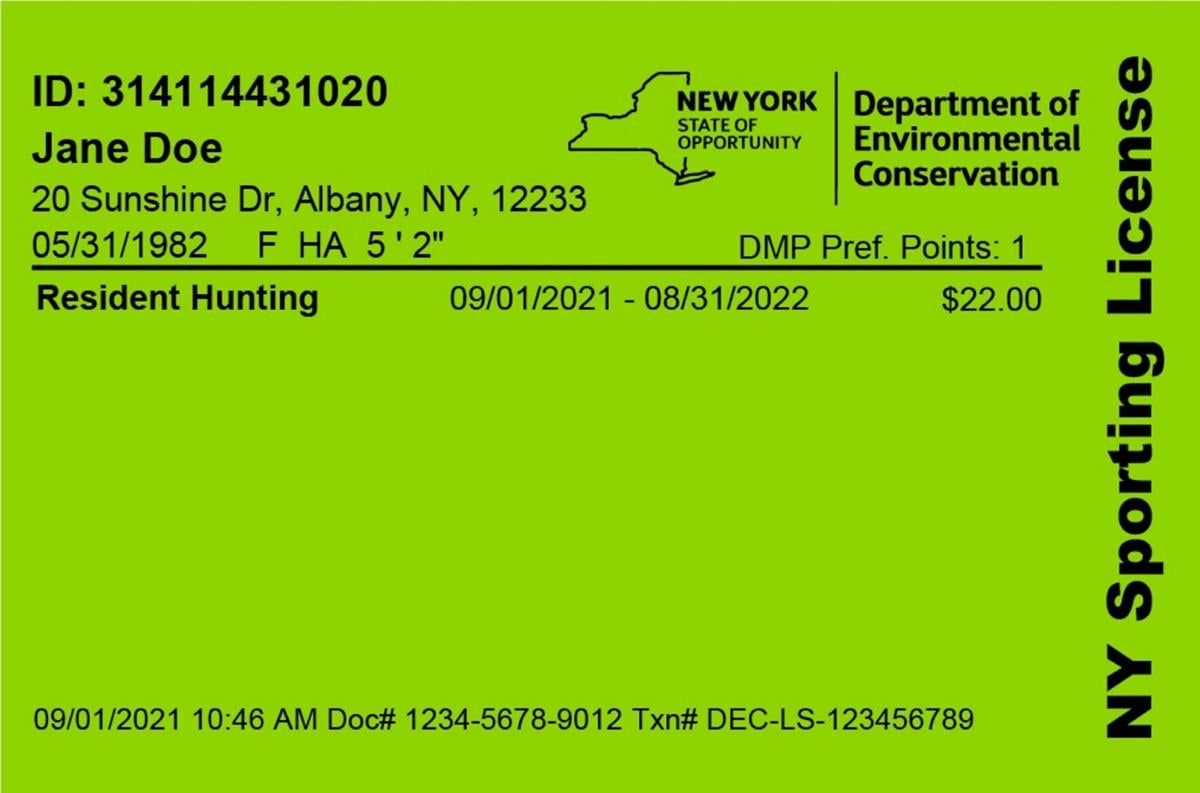 Through hunting and fishing license sales alone, an estimated $75 million is generated annually for state wildlife, habitat and natural resource conservation efforts. On average, the DEC reports, New York's hunters and anglers contribute a combined $4.9 billion in annual sport-related spending. That figure supports some 50,000 jobs and $623 million in state and local taxes.
"Hunting is a long–standing tradition for many, and an estimated half a million New Yorkers enjoy the sport each year," DEC Commissioner Basil Seggos said in a statement ahead of this year's opening day for license sales in early August. "The upcoming, expanded hunting seasons bring even greater excitement and opportunities to encourage greater participation in the sport. As always, DEC encourages hunters to plan ahead, get outdoors responsibly and follow the principles of hunter safety."
To be sustainable, the popular traditions rely on breeding and stocking programs for certain species and a DEC regulatory framework. With fluctuating population dynamics and recreation demands, the DEC periodically adjusts hunting and fishing regulations to reflect new realities.
Proposed changes to deer, bear, fisher and marten regulations were processed this summer. Public comment periods on the proposals closed in mid-August.
The amendments pending adoption involve several sections of state law. Changes regarding deer and bear hunting regulations include increasing antlerless deer harvests in specific Wildlife Management Areas; extending daily hours for big game hunting to include the entire day's period of ambient light; simplifying bear hunting regulations in the Adirondacks; and requiring big game firearms hunters to wear safety colors.
The big game changes coincide with the state's latest deer management plan. Formally called the Management Plan for White-tailed Deer in New York State, 2021-2030, the plan is based on six goals: population management, hunting and recreation, conflict and damage management, education and communication, deer habitat and operational resources.
The state's most popular game animal, according to the DEC, white-tailed deer generate millions of dollars for the state economy annually. On average, the plan notes, more than 540,000 New York deer hunters produce 10 million pounds of venison and contribute $410.9 million in retail sales, $221.4 million in salaries and wages and $61.3 million in state and local taxes every year.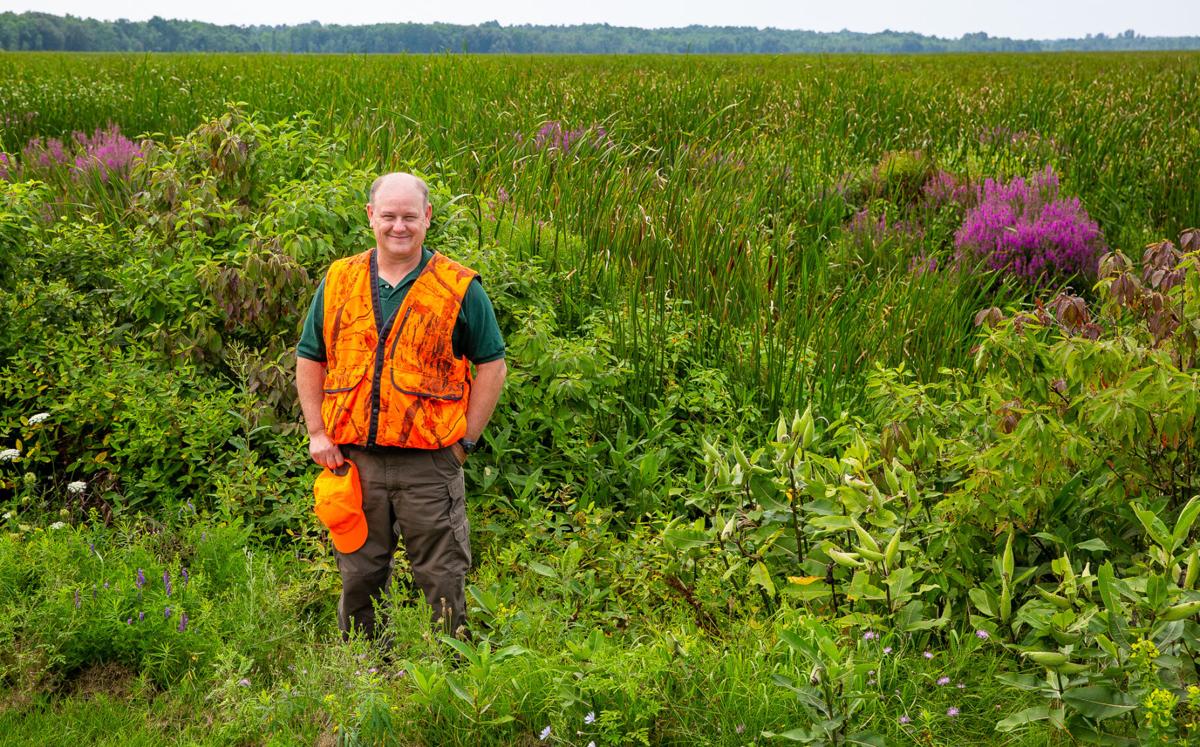 Andrew MacDuff, wildlife manager for DEC Region 6, said the deer and bear amendments are expected to be adopted by the start of big game bowhunting at the end of September and the firearms seasons later this fall.
The most glaring big game change impacting the entire state is the new safety color requirement for firearms seasons.
State law already required 12– to 15–year–old junior hunters using firearms for deer and bear to wear fluorescent orange or pink "visible from all directions." The requirement — either a hat or upper body clothing, solid-colored or at least 50% patterned orange or pink — also extended to anyone accompanying youth hunters. But all other hunters using firearms for deer and bear were only recommended, not required, to wear orange or pink safety colors.
The amendment requires the colors to be worn in the same specifications by all deer and bear firearms hunters, regardless of age.
Mandated hunter orange, or pink in some cases, varies by state. Some states specify by portions of colored clothing or by number of clothing items. Several require colors for junior hunters using firearms and others standardize the practice for all firearms hunters. In Pennsylvania and Massachusetts, for instance, firearms seasons require the colors for all ages. In Vermont, blaze orange is encouraged but not required. New York is one of the last states to implement some form of color requirement for all hunters during big game firearms seasons.
"It's a good opportunity to enhance hunter safety," Mr. MacDuff said.
A hunter himself, "in just about every way," Mr. MacDuff oversees a wildlife management staff of about 25 people in DEC Region 6, which covers St. Lawrence, Lewis, Jefferson, Herkimer and Oneida counties.
Periodic changes to regulations, he said, are the result of regular data collection and research by teams of wildlife biologists and feedback from hunters.
Changes regarding fisher and marten trapping regulations include eliminating the requirement for trappers to obtain a special fisher trapping permit and eliminating the requirement for trappers to submit marten carcasses. The amendment does not impact special pine marten permits, which will still be required. Trapping licenses and pelt sealing are also still required for both fisher and marten.
Mr. MacDuff said the DEC anticipates the trapping amendments won't impact the 2021-22 season and will fully take effect next year.
Leading the way navigating new regulations and facilitating hunting and fishing adventures are state-licensed guides.
State forest rangers administer guide licensing exams for a handful of activities, including hunting, fishing, whitewater rafting, canoeing, kayaking, and rock and ice climbing. Licenses are issued for five years, and guides frequently reapply. The DEC's roster, which is required to be posted publicly under state Environmental Conservation Law, lists hundreds of guides across disciplines and across the state.
Martha Imperato, a retired veterinary technician and licensed guide who co-owns Webfoot Outdoors with Mark Gawron in Jefferson County, has been a hunter her whole life. She primarily pursues grouse, woodcock and waterfowl with her own trained German shorthaired pointers, though she's hunted just about everything.
"I guess for some hunters it is all about the harvest," she said. "But for the majority of us, it really is about the experience."
It's about the breakfast before, she added, the mid-day lunch, the family time, the game cleaning, preparation and storage, the heritage and outdoor education.
Harry Slate has a similar outlook. Mr. Slate, of Grindstone Island off the Clayton shore of the St. Lawrence River, has been a guide for more than 20 years. With his wife Eileen Slate, he operates Grindstone Island Hunting Service, leading trips for deer, small fur-bearers, marsh-loving waterfowl and upland birds on the island.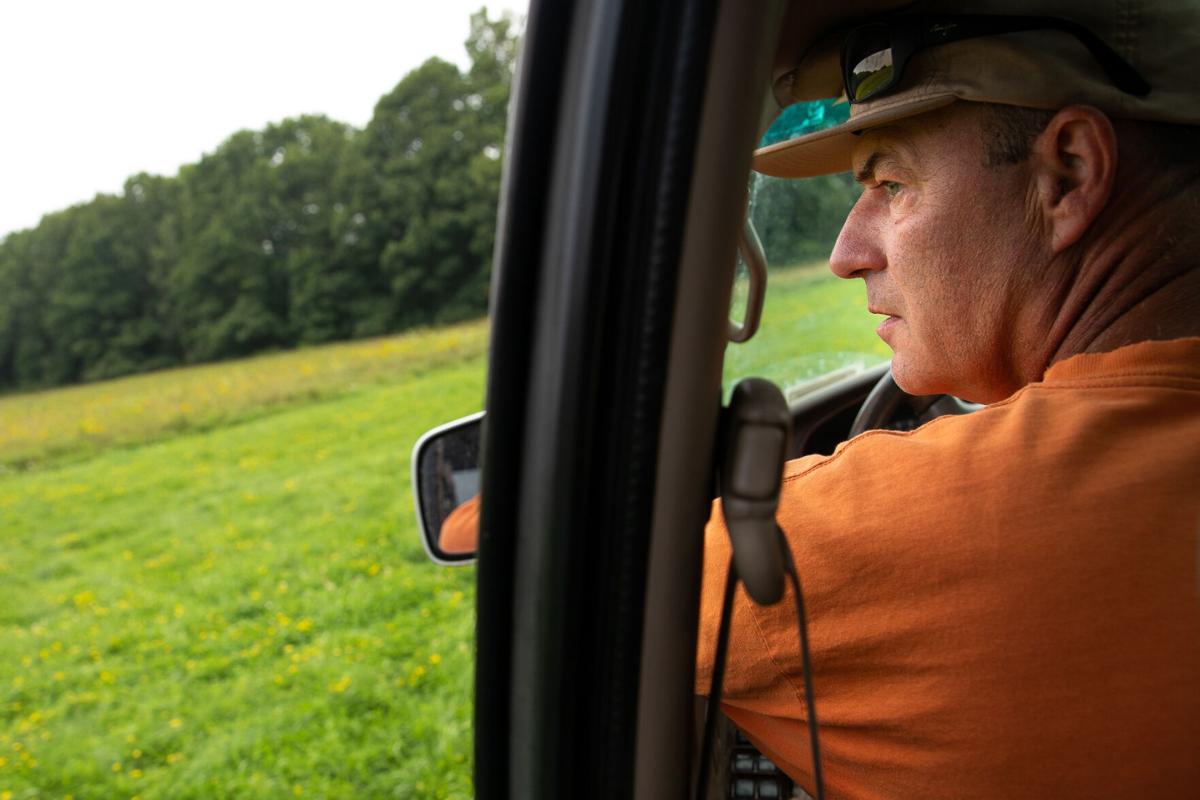 In spring and summer, Mr. Slate farms his island property, growing hay and raising beef cattle. By late summer, his fall is usually booked for guided trips. This year is no exception. On an August drive through Grindstone — seven miles long and the fourth largest of the St. Lawrence River Thousand Islands — Mr. Slate pointed out some of his tree stands, the lodgings reserved for trip participants and a few prime areas for spotting deer and turkey.
As a personal and Grindstone Island Hunting Service practice, Mr. Slate said wearing safety colors has always been the norm.
"It's a shame for someone to get shot over not wearing orange," he said.
Once the hunting and trapping changes are adopted, they'll be reflected on the DEC website. The 2021-22 printed hunting and fishing guides have already been distributed, but Mr. MacDuff said the changes will be incorporated into next year's materials.