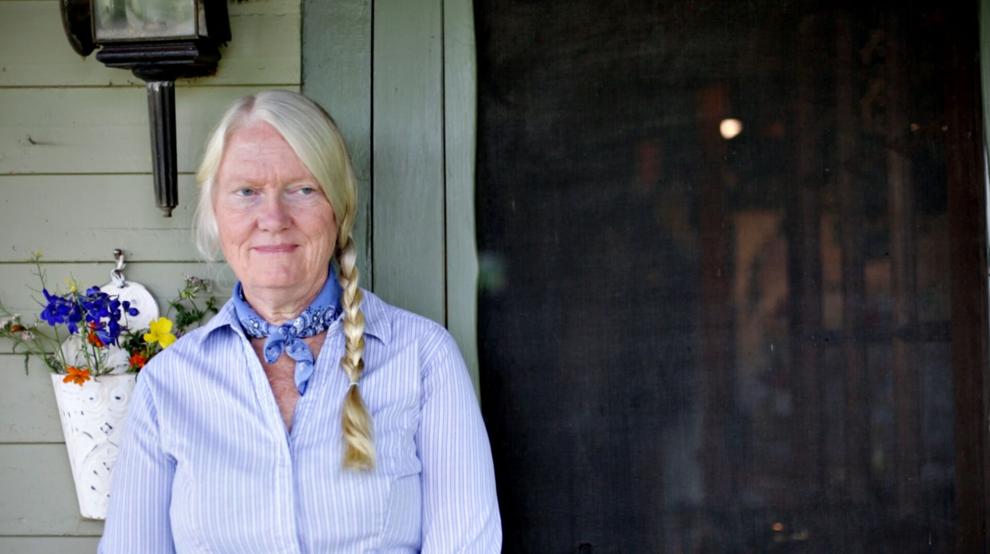 Sandra R. "Sandy" Maine has operated Adirondack Fragrance & Flavor Farm for 40 years, uninterrupted, making her natural home-keeping essential oil products, from handmade soaps and herbal bug repellents to candles and cologne.      
    Mrs. Maine utilizes plants like sweet grass, resina calendula, marigolds, plantains, balsam fir and milkweed grown at her farm on Sylvan Falls Road in Parishville to make her products, which she manufactures and sells at her factory outlet and gift shop at 1551 Route 72, Potsdam.  
     But Mrs. Main said she gets most of her business from trade shows, trade shows that have been canceled since the COVID-19 global pandemic.  
     Now, she said she has not only lost revenue through those cancellations, but customers who placed previous orders also canceled.  
     "Our first trade show of the year canceled all of their orders and we're not getting any new orders, obviously, because everybody is nervous about what's going to happen," Mrs. Maine said. "Basically, within two weeks all of our revenue stream stopped."  
     Like so many other people in the service industry, Mrs. Maine was trying to figure out her next move. How does a business adapt to a pandemic that changes the impact of the world around it, in some instances, minute by minute.   
     Mrs. Maine said her chance to retool her operations came during a delivery to Nature's Storehouse in Canton when the store's general manager, Lisa Lazenby, told her that the store sold out of hand sanitizer and asked if she could make any.  
     "And I'm like, 'Yeah, actually I can,'" she said. "I've made it before, and I know I have a formula. I had all the stuff needed to make it in our inventory of raw materials, so it took me about a couple of days to finalize the formula."  
     The formula, which includes clove, lemon, cinnamon, thyme, eucalyptus, sage and, at times, oregano has a fascinating ancient history with the first written record of it made about 600 years ago, she said.  
     The essential-oil blend is called "Thieves," with roots going back to the plague in France in the 1400s, Mrs. Maine said, where four thieves kept themselves from falling ill and went about stealing and plundering from sick people for years.  
     "They were eventually caught and tried," she said. "At sentencing, the judge said he would not impose the penalty of death by burning if they would share the secret of how they were able to stave off the plague. The secret was the thieves blend of six oils that they used on their masks. The judge shared the secret widely and, through folk lore, it is still with us today."  
     The merciful judge kept his word and lessened the thieves sentence to hanging, she said.  
     "It took me a few days to finalize the formula, do the research on the CDC (Centers for Disease Control and Prevention) website and the WHO (World Health Organization) website to make sure my formula was going to be effective, and then it took a couple of days for graphic design, and then we started production," she said. "I spent a fair amount of time contacting local micro-distilleries in our county and south and over by Lake Placid, trying to find somebody who can make more 190-proof denatured alcohol for us to keep going. That's one of the main ingredients."  
     Additionally, she said her years-long relationship with the St. Lawrence County Industrial Development Agency was beneficial in that, whereas she usually contacts them for help, this time IDA Executive Director Patrick J. Kelly reached out to her to see if she needed anything.  
     He assisted her in finding the website where she had to submit her information to the state to become a vendor and helped her to make sure she was in compliance with state law in her production.  
     "I really appreciated that," Mrs. Maine said. "They made me feel like there was somebody there for me and Patrick has been great."  
     In less than a week Mrs. Maine had a line of COVID-19 Care Products which includes soap, hand sanitizer and hand balm.  
     On the home page of Adirondack Fragrance & Flavor Farm's website is a message to her customers:  
     "Though all non essential business in NYS have been mandated to close as of Sunday March 22, 2020, our business is remaining open as we fall under the essential business category of manufacturing safety and sanitizing products. Our employees are working in isolation to produce hand sanitizers and hand soaps. All safety practices mandated by the CDC are being followed."  
     And although her factory outlet and gift shop is currently closed to comply with social distancing to combat the contagion — even the mailman and the UPS man have to go to an exterior location to pick up and drop off, she said — her new COVID-19 Care Products are available at Nature's Storehouse at 21 Main St., Canton, the Potsdam Food Co-Op at 24 Elm St., Maple Run Emporium at 49 Market St. and Agway at 14 Pine St., and can be ordered at her website and through social media sites.  
     "It has given us enough business to limp along," she said. "We did lay off over half of our people and we have two people working, plus me. So we're still open, and we're still making payroll, and hopefully we are providing a service to the community by getting hand sanitizer out there."