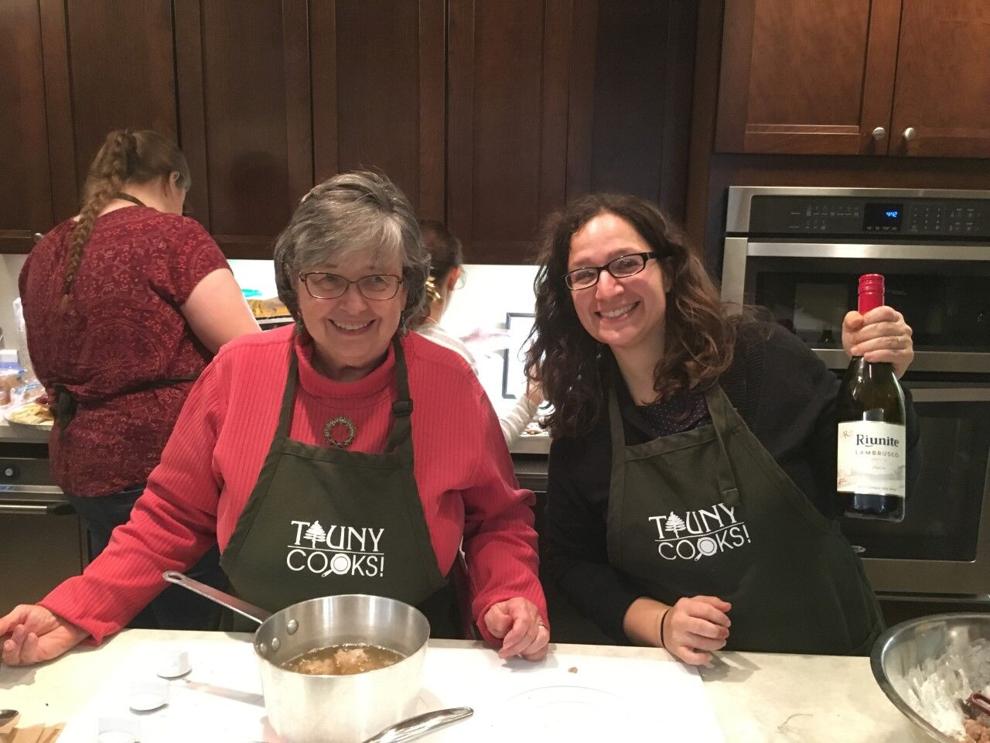 Calling all home cooks!  Do you have a favorite family recipe you'd love to share with others?  Are you the one in the family noted for baking the perfect apple pie? Or the one who makes sure that your holiday tables are graced with recipes passed down for generations in your family?  Or the one who is known for fussing over presentation when you cook?  TAUNY wants to hear from you!  We are launching a new series of cooking programs in 2020, focused on what is traditional and local in the north country and we invite all of you to let us know about the traditional specialties in your cooking repertoire.  
    An interest in regional food traditions is not new to TAUNY. In 2000, TAUNY released Good Food, Served Right, a compendium of essays and recipes about culinary traditions in Northern New York, authored by Canton-based food historian and enthusiastic home cook Lynn Case Ekfelt.  Much of the early research for the project had been undertaken by TAUNY's founder Varick Chittenden. The book, now out of print, won national attention that year by receiving First Place in Tabasco's Community Cookbook award.  As a consequence, a copy of the book resides in the company's library on Avery Island. The competition included community cookbooks published in major cities well known for their local cuisine, such as Charleston, and Santa Fe.  Tabasco's recognition of our region as a place for good eating attracted a crew from Better Homes & Gardens magazine, where a 14-page spread featuring north country home cooks and their recipes was published in 2004 . 
    One of the best introductions to any culture is learning what the locals eat. Visitors to this region might notice we like cheese, and poutine, and game suppers. Why is this? Well, dairy is a major industry here, Quebec is just across the river, and our abundance of woods and water provide a bounty of game to harvest.  Community meals are a big part of life here, too: ice cream socials, bullhead suppers, and election dinners.  There are the long-established food traditions brought by cultural groups who located here generations ago, and new traditions being formed by cultural groups who have moved to the north country more recently.   
    Several years ago we built a demonstration kitchen in the street-level gallery in The TAUNY Center.  We use the space for demonstrations and workshops, and to prepare refreshments for programs.  We've cooked up and served everything from pea soup and johnnycake to pierogis and challah.  This year, the kitchen will become an even larger focus at The TAUNY Center.  Kitchen Specialist Teresa Stone is working with our Director of Research and Programs Camilla Ammirati to offer an exciting series of classes, and tastings, and even multi-course meals!  If you are interested in being part of this new venture with us, please give us a call or email teresa@tauny.org.