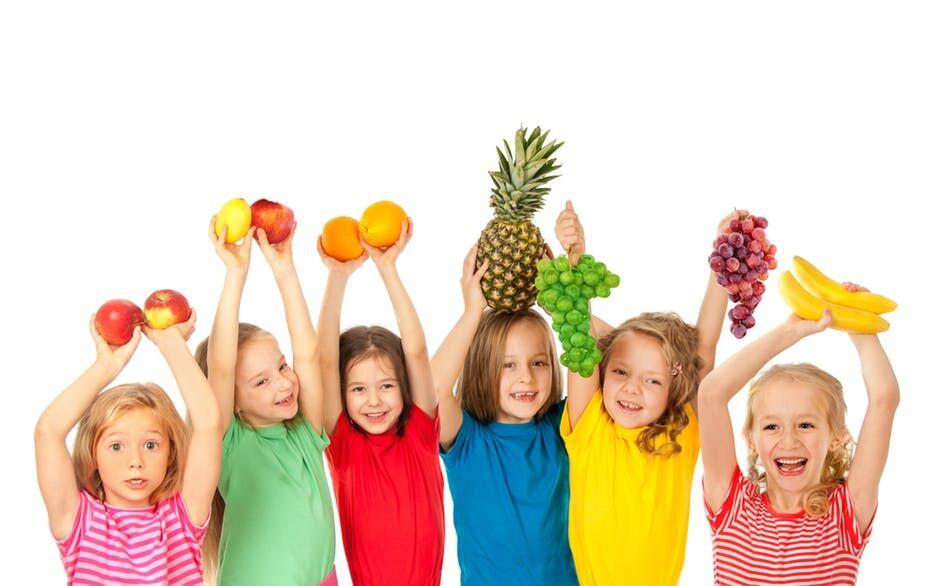 Young children are often picky eaters, and for their parents, that can result in a lot of stress at the dinner table. 
    But there is some science behind those finicky eating habits. 
As children grow, their taste buds are continuously being replaced. On average, children have approximately 10,000 taste buds, while adults have 5,000, according to kidshealth.org.
    So children will react more strongly to different flavors because the food just tastes more intense. Since most children do not like bitter tastes, that can pose a challenge when trying to serve healthy foods (such as certain vegetables) at mealtime. 
    As we age, the number of our taste buds decrease, and that explains why older children who were attached to their peanut butter and jelly sandwiches as toddlers often surprise parents with a willingness to try something new. Suddenly, those vegetables may not taste so bitter after all. 
    But there are creative ways to get through those early childhood years of picky eating and inspire children to try a variety of healthy food options. 
    Young children should be involved with the family's food preparation right from the start, said Catherine Moore, registered dietitian, and agriculture and natural resources leader with Cornell Cooperative Extension of Jefferson County. 
    They can help make out a grocery list with parents and accompany them to the store or the many local farmer's markets in the region, where they will find a variety of fresh fruit and vegetable choices, she said. Children can also be involved in helping to prepare the meal. 
    "Creating an environment to help children make the right choices can prevent battles at the dinner table," she noted. "When children are allowed to make choices among a variety of healthy options, it works better than having them choose between the foods that are good for them, and those that are bad for them." 
    Children show never be "forced" to eat something they do not like, but they can be encouraged to try just one bite of a new food, she said. In many cases, it may take children a few times to try a new food before they acquire a taste for it. 
    And if they are still rejecting those carrots, then peas could be offered at the next meal. 
    While some parents may find it difficult to introduce their children to new foods, one important technique is serving small portions at first, because "children can become overwhelmed by the sheer quantity" of unfamiliar food on their plate, said April Bennett, nutrition program manager at Cornell Cooperative Extension of Jefferson County. 
    "We don't want parents or children to stress out about eating healthy," she said. 
    She suggests a technique called "thank you or no thank you" bite and focusing on positive encouragement. Another suggestion – place the new food item on the same plate next to a familiar one the child already enjoys eating. 
    "If you place a new food alongside a food that your child likes, then every food on the plate is not something new, and they may feel more comfortable trying it," Ms. Bennett said. 
    She also encourages parents to engage their children in meal preparation. "There are lots of jobs kids can do it safely in the kitchen" from washing produce to tearing up lettuce, and "they are more likely to try a new dish if they have been involved in preparing it," she said. 
    So back to those vegetables – and what you can do to hide the bitter tastes from their sensitive taste buds? 
    "You can pair food items with a flavorful seasoning or sauce, and that is particularly helpful with vegetables that might have a bitter taste," Ms. Bennett said. 
    Some healthy snack suggestions include vegetables paired with tasty hummus or low-fat ranch dressing. Vegetables can also be steamed and roasted, and then seasoned to make them more appealing to young children. 
    Cornell Cooperative Extension offers several nutrition education programs, recipes and cooking videos on its website: www.ccejefferson.org     
Other "picky eater recipes" can be found at these sites: 
    PureWow offers 17 different nutritious recipes for children to expand their veggie horizons, particularly if your child is one who "laughs in the face of salad, and broccoli is his worst enemy."  
MyRecipes provides some clever ways to sneak vegetables into meals for kids, including recipes for Chocolate Chip Zucchini Bread, and Sausage and Spinach Spaghetti Pie:  
MyFussyEater notes that parents can "easily feel like they are going into battle" when trying to get children to eat vegetables, and offers "Ten Top Hidden Veggie Recipes for Kids":