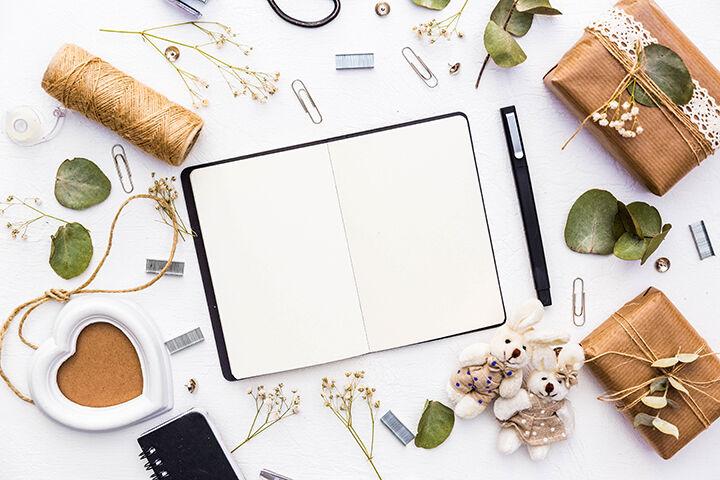 In life, there are rules for everything—and that includes getting married. For this Weddings edition of NNY Living Magazine, we are tackling some of the biggest questions you might have about who to invite, how long you have to send thank you notes after receiving a wedding gifts and everything in between. 
Do we send invites to people who I know can't make it? 
    Every invitation you send comes with the expectation that its recipient will send you a gift. If someone you planned to invite mentions they have a conflict and can't make it, don't follow up with a formal invitation. That being said, you might have close friends and family who cannot attend, but want the invite as a keepsake. In this case, send them a copy of the invite, noting you are just sending it so they can have a copy as a remembrance of the big day.  
How do I decide who gets a plus one? 
    If even you have not met their other half, you should extend a plus one to anyone who is in a long-term relationship (a long-term dating situation, engaged or married). Is it a nice gesture to give your single friends the option to bring a guest? Sure—but if you cannot afford it, or simply do not have a desire to do so, that is OK too.  
Is it OK to have a "B" list? 
    Yes, but there are rules you need to follow. Usually a B-List is made up of people who understand they're a friend of yours—and who you would love to have join you on your wedding day—but wouldn't be surprised if they weren't invited in the first place. If you are making a B-List, you'll want to send your regular invitations out a little earlier than the traditional two-month mark so your B-listers can have time to plan accordingly. Also, to avoid any potential hurt feelings, try and keep the contents of both lists to yourself. 
Do we have to pay for my bridesmaids' and groomsmen's' flights, rooms, etc.? 
    This is not the engaged couples' responsibility. However, you can help make things a little easier by looking into ways to help save them cash—think organizing group discounts on hotel rooms, car rentals and things like that. 
Who do we have to invite to our rehearsal dinner? 
    Happening the night before your wedding and—you guessed it—after you rehearse the ceremony, you need to invite anyone who is in the wedding as well as each of your respective immediate families to your rehearsal dinner. Some couples also opt to invite out-of-town guests to join them, but if you have a lot of people in that category it can get expensive. If that is the case, try just inviting them to join the group for dessert or an after-dinner cocktail. 
Can we have a phone-free, no social media ceremony? 
    From Snapchat to Instagram, there is no shortage of places to share your life's experiences. However, as social media grows, more and more couples are choosing to hold "phone-free ceremonies" in an effort to have their guests be fully present. If you are a couple that wants to pursue the no-phone path, you can make note of it on your invite, or share your wishes on a sign that guests will see when they arrive. It is as simple as saying—"We're having an unplugged ceremony, so leave your phone in your purse or pocket. We'll share all of our amazing photos afterwards!" 
    In short, yes, but substitute it with something else (cupcakes, donuts, pie, etc.). It is not just about having something sweet after dinner—for many, the cutting of the cake signals to guests that it's OK to depart for the night if they wish to do so. 
How long do we have to send our 'thank you' notes? 
    It has always been said that technically, newlyweds have a year to send wedding 'thank you' notes. But, according to etiquette gurus at the Emily Post Institute, all thank you notes should be written within three months of the receipt of the gift. To make this task more manageable, set a daily goal of writing three or four notes a day. And note—sending an email or putting a generic "thank you" message on Facebook or your wedding website does NOT count!