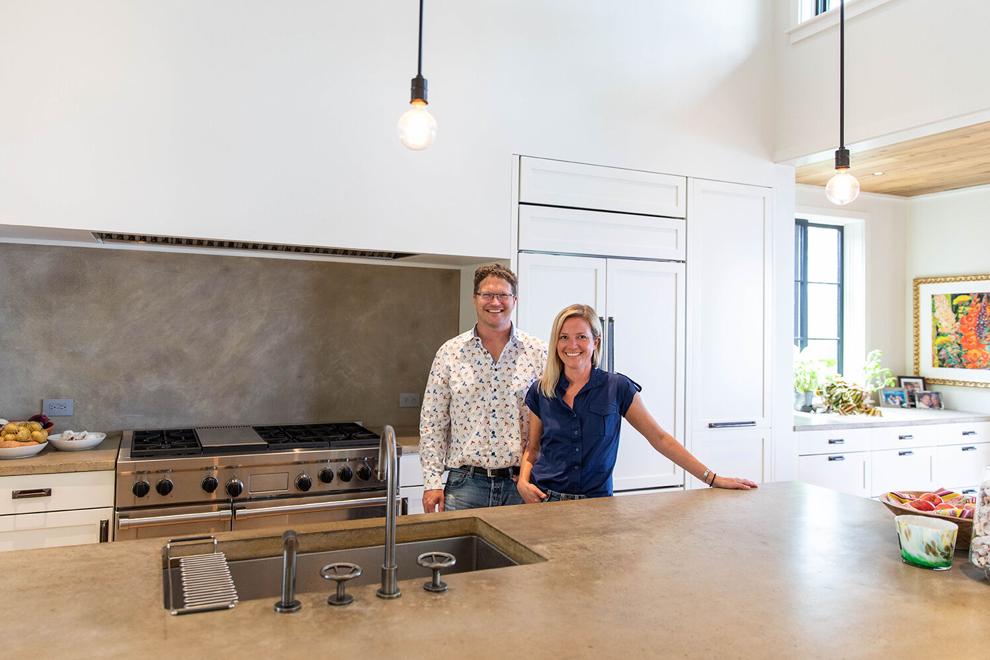 Sleek, luxe, modern — toeing the edges of minimalist without crossing over into stark or cold – the style ethic of Taylor & Company Interiors and Taylored Architecture balances history and forward-thinking, nature and amenities. 
Jonathan Taylor, a native of Wellesley Island, returned to the area after working for years in Washington D.C. under the tutelage of his mentor, architect Hugh Newall Jacobsen. 
    In 2012, after working for a firm in Watertown he branched out on his own with Taylored Architecture. 
         Kristen Taylor hails from Pennsylvania, but spent summers in the Thousand Islands. She was working in marketing and communications before she and her husband decided to leave their jobs and return north in 2008. 
    While creating a number of successful ventures over the years, she has also helped her husband think through interior design elements on his projects.  
    "Through working with Jon, I learned a lot about the architectural design process and I loved it," Mrs. Taylor said. 
    Taylor & Company Interiors, created this past winter, was a natural next step for Mrs. Taylor.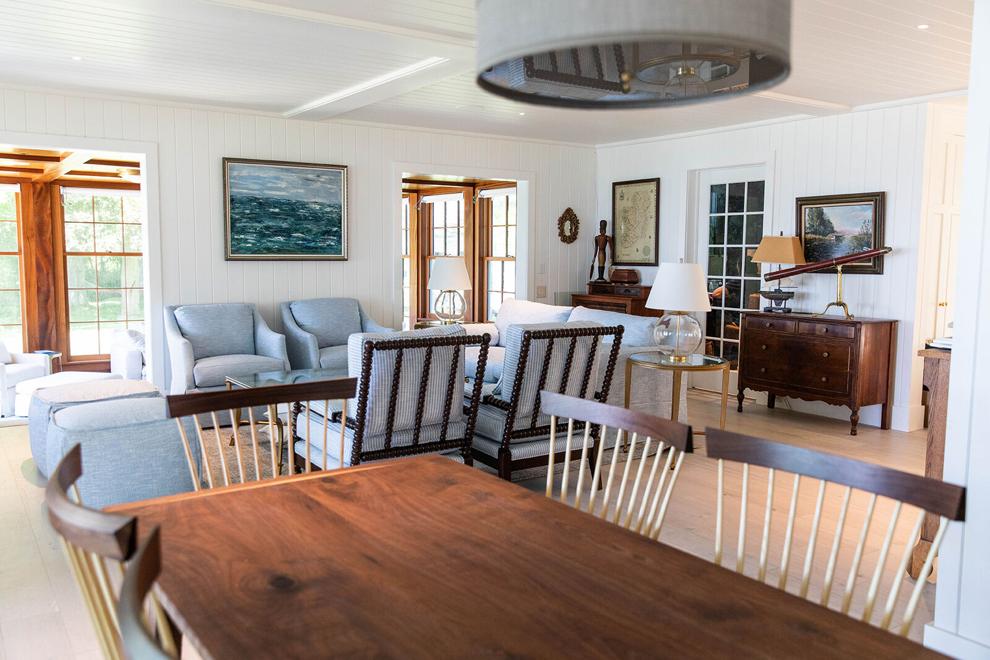 The company offers clients assistance choosing customized furniture by refinishing or upholstering existing furniture, finding new pieces or by partnering with local furniture manufacturers to create custom items. 
    "The furniture, for us, has been that final piece of the puzzle where we can say, 'OK, this is the shared vision between us and the client.' I think we're working on our fifth complete project with architecture and furnishings," Mrs. Taylor said. 
    Mrs. Taylor sees her business as an opportunity to work with people in the community that "just want to feel better about their spaces" but don't necessarily need architectural services. 
    "It was an opportunity to offer these furnishings and interior design services as a separate entity," Mr. Taylor said, "Potentially, she could be working with other architects, directly for clients or restaurants. Whatever it may be." 
    "That being said, we really do enjoy working together. It's really positive," Mrs. Taylor added. 
    Evolution into the furniture end of interior design was, perhaps, inevitable considering Mr. Jacobsen's influence on Mr. Taylor's approach to architecture. 
    "He designed spaces around the furniture and I do the same thing," Mr. Taylor said, "It's a much better, cohesive final project when you can work the furniture through the design process." 
    The Taylors live with their two children and have home offices in their favorite and most comprehensive project, the home they built together – Echo House – on the St. Lawrence River just outside of Clayton. 
    Echo House embodies their individual and joint aesthetics perfectly. 
    The angular, modernist architecture of the structure is tempered and blended with the surrounding forested landscape through details like copper drip edging and a large teak deck with a sunken stainless steel hot tub.  
    Windows line the river side of the structure giving way to an interior featuring expertly crafted furniture with subtle curves, interesting shapes, understated flourishes and an expensive feel. 
    The mix of natural wood in juxtaposition with layers of white and light everwhere tells the visual story instead of objects and knick-knacks. 
    Their home is their favorite project, but it also took them longer than any other, allowing them to perfect more details. 
    "The slower the design process I feel like the more polished it can become," Mr. Taylor said, "My professor at school used to say that."  
    "But then he used to say, 'You have to set them free and let them go to college," Mrs. Taylor added. 
Mr. Taylor acknowledged that at some point, the polishing must end and the project, offered back to its owner, will "become what it's going to become."  
    To inform design choices, new clients fill out a "program outline," giving their needs and preferences including personal belongings like paintings or pieces of furniture they want in the new space.  
    "It's really nice to design those things in, to find a home for them and give them a place, so we usually start from there," Mr. Taylor said. 
   Many projects involve replacing or updating structures with history in the area, so the first place Mr. Taylor heads for inspiration are museums, adding an intimacy with heritage to what is modern and new. 
    "I think that is one of the reasons why your aesthetic up here has been so successful. You really care and you add those special Thousand Islands elements to it." Mrs. Taylor told her husband. 
    While both Taylors appreciate the more unique projects brought to them like the award-winning St. Lawrence Barge Yacht and a current Aqua Spa project in Oswego, each of their projects are rewarding in different ways. The most common request they receive is for a "river feel" cottage or boat house.  
    "I think people in general want the cottage but they also want all of the amenities and the clean lines… but we certainly have projects that lean much more toward the traditional cottage and I enjoy and love working on those just as much."  
    At the time of writing, the couple was completing two cottages on Campbell's Point in Sackets Harbor. One, a Nantucket-style with cedar shakes, received a "major renovation," while Mr. Taylor designed and built the other: a modern-Victorian offering a clean slate with clean lines and open spaces for which the Taylors have chosen a number of details in homage to the Victorian base principals of the structure. Furnishing were selected through Taylor & Company. 
    The enthusiasm the couple brings to "any opportunity we have to make something beautiful" blends with the light and quality they bring to design.