AUTUMN APPLE SHRUB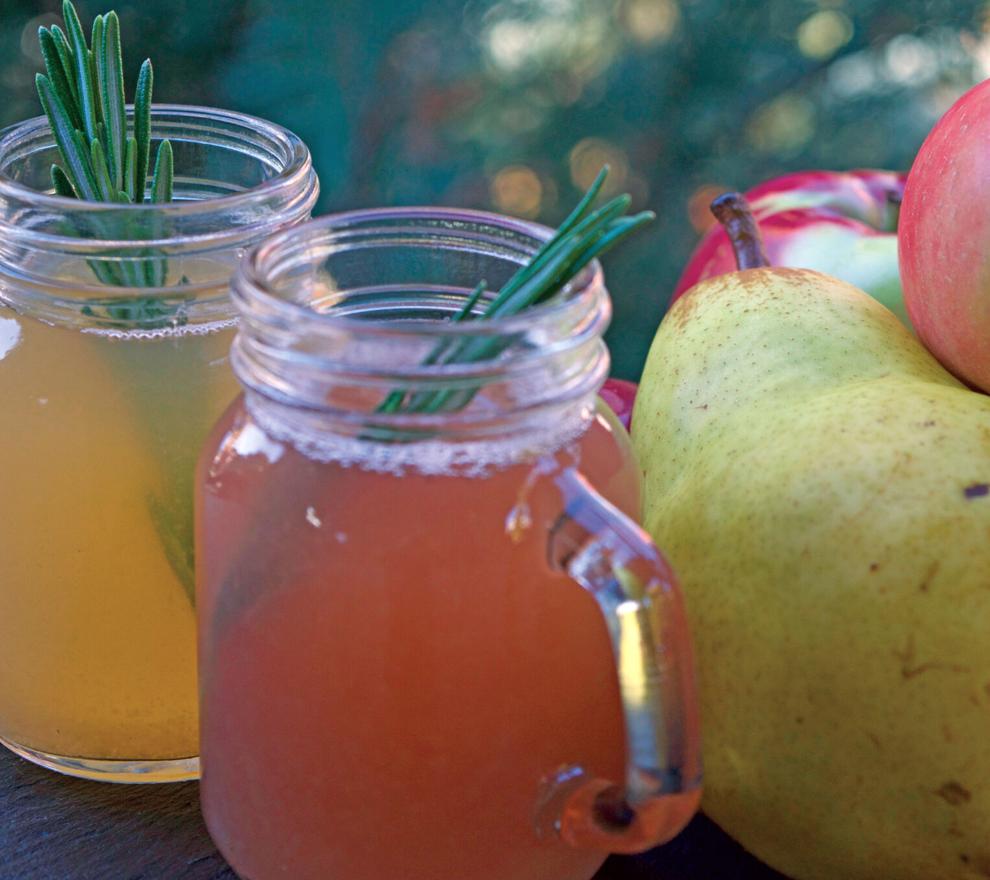 By: Kristen Taylor and Liz Price-Kellogg
Yes, shrubs are plants, but they are also vinegary syrups that may be paired with soda water or used in cocktails. The idea of a "shrub" was introduced hundreds of years ago as vinegar was sometimes used to preserve fruits before modern refrigeration. Shrubs were popular cocktails in Colonial America and, recently, there has been a resurgence of popularity for these thirst-quenching, vinegar-based drinks. We have quickly become enamored with the process of creating shrubs out of seasonal fruits and herbs. The final products paired with soda waters, and the occasional liquor, are incredibly refreshing. This shrub may be kept in the refrigerator in a sealed container for about 1-2 weeks. Recipe makes 2 ½ cups of Shrub Syrup.
3 cups apple with skin (cubed)
1" nub of fresh ginger (sliced)
1 cup apple cider vinegar
Autumn Apple Shrub Syrup:
1. Combine apple, rosemary, ginger, vinegar, sugar, and water in a saucepan. Bring to a boil and then begin to simmer for 20-30 minutes.
2. After about 5-10 minutes of simmering, remove saucepan from heat and mash apple mixture with a cast iron potato masher. Return to simmer for remaining time.
3. Remove mixture from heat and strain shrub liquid into sealable glass container. Cool mixture completely to room temperature before sealing. Place in refrigerator for at least one hour or overnight before using.
Autumn Apple Shrub Spritz:
For a completely non-alcoholic, every-day beverage, combine 6-8 oz. soda water with 1 oz. Autumn Apple Shrub Syrup over ice. Stir well, serve, and enjoy!
Autumn Apple Shrub Sundowner:
For a fun, rave-worthy cocktail, combine 1 ½ oz. Autumn Apple Shrub Syrup with 2 oz. gin and 2-3 oz. soda water over ice in a highball glass. We like to use Saint Lawrence Spirits Downbound Gin in this drink! And, we love supporting another local business! Stir well. Garnish with an apple slice dusted with ground cinnamon and a sprig of rosemary. Enjoy responsibly and in moderation!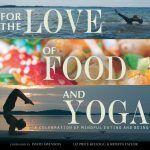 Liz Price-Kellogg and Kristen Taylor, of Clayton, co-founders of Live Yum and authors of the book 'For the Love of Food and Yoga: A celebration of mindful eating and being' provide healthy recipes each issue. They are dedicated yogis, mothers, and seekers of well-being. They are passionate about growing in and sharing their passions, joys and loves of living a healthy and spiritually sound lifestyle. You can follow both Liz and Kristen by following their blog!