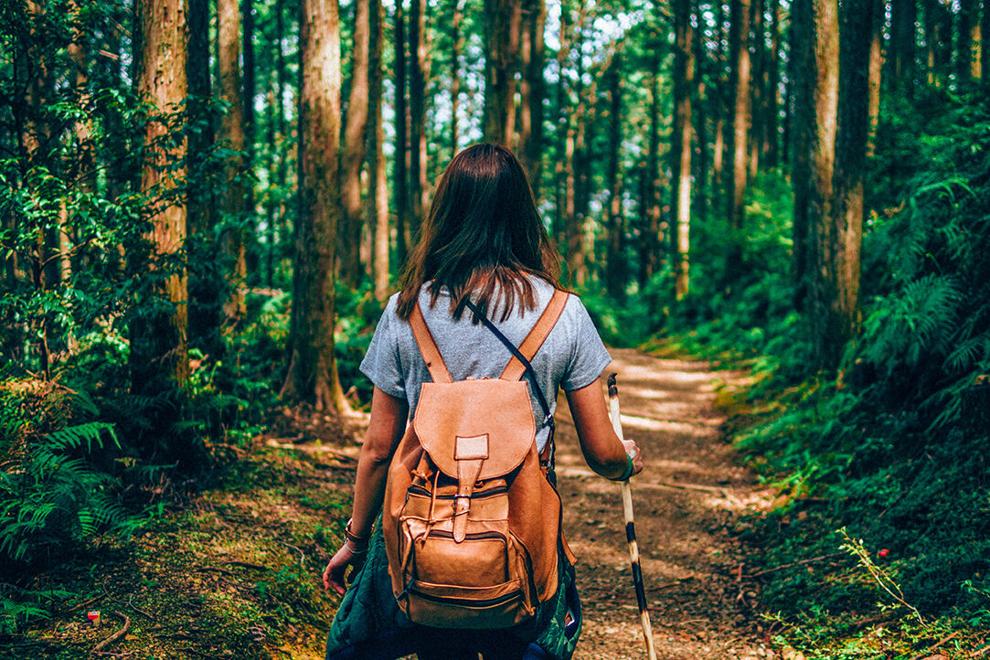 In this fast-paced world, when we're taking care of so many things at once, it's easy to forget to take care of ourselves, but amid the ongoing worldwide COVID-19 pandemic, self-care and healthy practices may be more important than ever. While we are all doing our best to stay inside and socially distance in order to keep ourselves and those around us safe, we shouldn't distance ourselves from our needs- physical, mental and emotional. 
    While it is always important to listen to your body, it's just as important to keep your mind in as healthy a state as you can. From eating well and drinking plenty of water to taking time to just breathe and disconnect from the world, there are many things one can do to improve their physical, mental and emotional health. 
There isn't just a one-size-fits-all method of self-care. Self-care includes a wide variety of things tailored to meet an individual's needs. Though many will share a few of the same self-care practices, self-care is subjective and what works best varies from person to person. While meditation may help one-person de-stress, it doesn't mean it will work for the next, so some experimentation is required to find out what works best for you.  
    Here are some tips to get you started on your self-care journey:  
1.) Take Time for Yourself  
    Oftentimes people equate being alone to being lonely, but that doesn't have to be the case. It's very important to be able to recognize when you're reaching a breaking point and are in danger of burning out, but even if you're not approaching maximum stress, taking the time to just breathe and enjoy some peace and quiet can still work wonders.  
    When someone chooses to spend time doing things by themselves, they can experience mental, emotional and social benefits, but they must choose to be alone rather than be forced into isolation.  
    One of the best, and easiest, things a person can do is take some time to do nothing at all. Try to disconnect from everything that's going on and find your peace, whether it's for an hour, half an hour or even just ten minutes. Quiet the mind and let it rest along with your body.  
    Meditating is said to be great for reducing stress and anxiety while boosting and stabilizing your mood, but also just making the conscious effort to get the amount of sleep you deserve can make all the difference.  
    According to Laurie Ferringo of the Harmony Day Spa in Watertown, with meditation, you can feel your heartbeat slow down a little bit, and you listen to your breathing- that's the key to meditation.  
    "Meditation can be as simple as taking 10 minutes to close your eyes and to just breathe," Ms. Ferringo said. "I try to teach people to just listen to their breath because sometimes we forget to breathe. When you take that deep breath in and deep breath out a few times your body just reacts to that rhythm. And then it just very slowly starts to slow down and you feel more relaxed."  
    Whether you take a whole lazy Sunday all for yourself or take just an hour a day, make sure to make yourself a priority.  
    While we may not be able to go out to bars and restaurants right now like we've become accustomed to, we can still go outside and experience the great outdoors.  
    Not only is this a great way to connect with the world around you without the use of technology, fresh air can do wonders when it comes to clearing the mind.  
    If you can, take some time each day to get out into nature and enjoy the beauty, even if you can only travel to your backyard right now.  
    The next time you're outside enjoying the sun, take the opportunity to slow down and just enjoy the quiet.  
    "We're going through all this and a lot of people are very worried, but we have so much to be grateful for," Ms. Ferringo said. "We all have roofs over our heads, we have food to eat, we have our families, we have all of those things that are important that people are forgetting."  
    Hear the birds chirping, feel the air on your skin and just breathe, knowing the world won't end if you take some time for yourself every now and then. For an added bonus, if you have access to a porch or patio, the next time you get the chance to be outside on a warm, sunny day, grab a cold drink and a good book and jump into a new world for an hour or two.   
    According to Certified Nutrition Specialist Megan Dolhof, of OPEN SKY Wellness in Lowville,  a lot of chronic conditions can be attributed to an unhealthy diet. For example, heart disease, high cholesterol and diabetes are all types of illnesses that can usually be attributed to diets.  
    She says breakfast cereals and granola bars, things that might be advertised as healthy, usually contain a lot of sugar so that can disrupt your metabolic system, feed unhealthy gut bacteria and weaken your immune system, so instead, she recommends increasing fruit and vegetable intake. These contain vitamins, minerals, vital nutrients that support your body systems, and think about eating a rainbow, so you're getting a variety of different nutrients when you're consuming foods and vegetables. 
    "A lot of people come to me for weight loss, but there's a lot of underlying issues that they definitely experience improvements in that maybe they wouldn't have expected," Mrs. Dolhof said. "They come in for the weight loss, but they have low energy and headaches all the time and joint pain. By addressing their concerns with a whole food-based nutrition plan and professional-grade supplements and other lifestyle factors, they usually experience an improvement in weight, but also those other symptoms that they were experiencing."  
    You've heard this a thousand times before, but it's still important to drink plenty of water too. The recommendations will be different for everyone, but as a rule of thumb, one should drink half their body weight (daily) in ounces of water. So, for someone who weighs 150 pounds, 75 ounces of water a day would be recommended.  
    By just making a few changes to your daily eating habits, like cutting out a bit of sugar and processed foods in favor of leafy greens and fruits, you may find that not only does your energy level increase, your mood is boosted as well.  
    This isn't to say you have to cut out your favorite snacks completely though; sometimes it's okay to enjoy unhealthier foods in moderation, so don't be afraid to indulge occasionally.  
    Reconnecting with those who mean the most to you, that you may not have spoken to for a while due to the craziness that is life, can make all the difference when it comes to mental and emotional wellbeing.  
    Humans are social creatures and even though in these troubling times we're all mostly sticking to our own homes, it doesn't mean we can't connect with people. Be it FaceTime or a phone call, connection is at our fingertips.  
    We can connect with neighbors, meet new friends, and check in with the people we love in seconds thanks to the technology we have readily available in our homes.  
    If you're feeling a bit lonely at home, odds are you aren't the only one in your social circle feeling this way. While you're at home with maybe some more time on your hands than you really know what to do with, consider calling an old friend, a grandparent or parent you can't visit at the moment, or anyone else who can boost your mood just by talking.  
    With many of us used to texting and emailing rather than calling these days, an actual phone call can be a refreshing change of pace and leave you happier after you hang up.  
    Tell your loved ones how much they mean to you and let them do the same for you. We may all be socially distant now, but we don't have to be emotionally distant.  
5.) Do More of What You Love  
    Obsessed with reality TV even though you know it's not totally 'real?' No worries, we all get sucked into that one show we love to hate, so embrace your guilty pleasures. If you enjoy them, there's no need to feel guilty- especially if you're taking time out of your busy life to watch, so pop some popcorn and play the same movie you've seen 100 times before; this is you time and you decide what that means for you.  
    Whether you're into painting, journaling, photography, reading, knitting, singing, or a multitude of hobbies, doing a little or a lot of what you love as often as possible can be a great way to quiet the mind and relax, as well as improve your mood.  
    "People need to really recognize that they need to take time to slow down, take time for themselves," Ms. Ferringo said. "Even if they do something like this once a month, people need to realize they deserve to do something for themselves. Just like they would take care of that expensive car that they have or something they consider a prize possession, they have to look at themselves as that number one prize possession because if they are not healthy, if they are not mentally calm, then that body/mind connection is disconnected and it's a downward spiral."  
    These are just a few easy ways to take care of yourself while at home, some of the many different self-care practices available to you. Whether you grab some wine and a face mask, soak in a bubble bath, blast your music and sing at the top of your lungs or burn a new candle while reading a good book, do something that feels right for you each day and remember: you're a priority, even if you don't think you should be sometimes, so be kind to yourself and your needs.