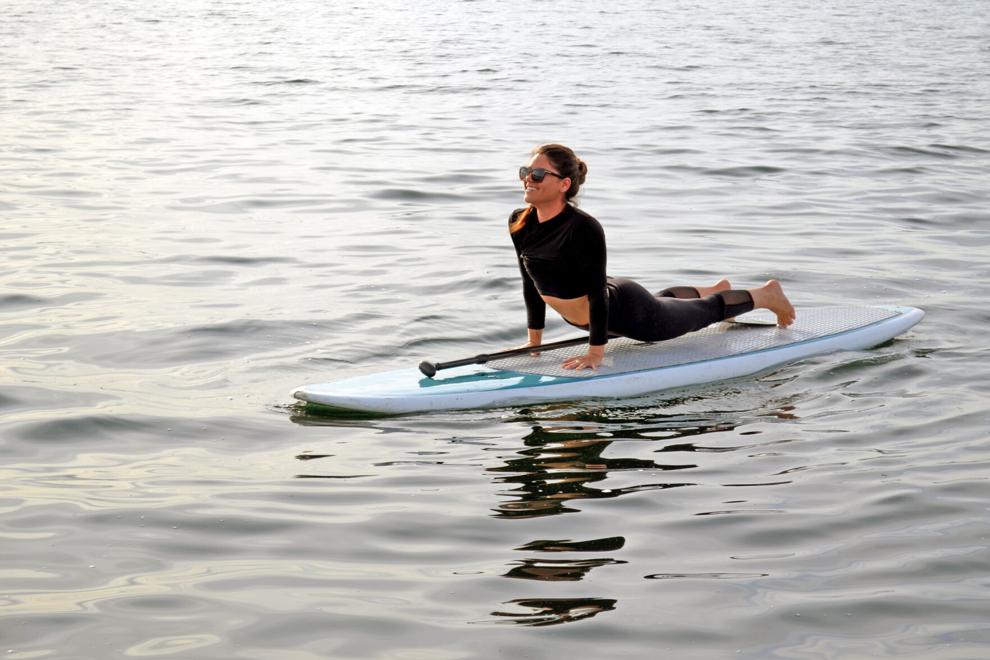 North Country summers are traditionally and wonderfully hectic. In a few short months, residents work to fit in vacations, family fun, and as much leisure time as possible. In the midst of the chaos, two major questions are clear: How to take advantage of what the region has to offer and how to maintain a healthy lifestyle?
   People along the lake and river shores have answered these questions. On-the-water activities like paddle boarding, kayaking, and yoga have inspired locals to create businesses that both incorporate Northern New York's terrain and promote wellness for customers.
    For Daniel Piña Jr, owner of SUP Sackets Harbor, the sports serve as an enjoyable method of rehabilitation and a means to view the beauty of Lake Ontario and its residential towns.
    For co-owners of newly opened 1000 Island Watersports, Taylor Price-Kellogg and Gavin French, their on-water recreations provide an opportunity to enjoy oneself while getting in a work out.
    The underlying theme of Sackets SUP is inspiration. Not only stemming from Piña's past, but in their company's ongoing mission: "To inspire change in lives one paddle at a time."
    Piña has taken stand-up paddle boarding to the next level, leading paddlers through education and lively instruction – with a recuperating twist. Piña medically retired from the military two-years ago and has since used paddle boarding as a way to gain strength and heal – ranging from interpersonal conflict to external benefits.
    "Being on the water has a way of healing more than just your body. It can heal your soul," he said.                          
     Utilizing the activity to mend physically, he owes a great deal to the sport, explaining his dedication to spreading it throughout the area. In addition to the physicality of SUP, Piña credits the sport for helping him heal internally. The efforts behind Sackets SUP provide residents and summer visitors the option to learn, grow stronger, and appreciate Lake Ontario. When asked about the future, SUP owners described expansion into the Thousand Islands territory, racing, and improved boards. The small facility has big plans and a big personality: "Gray shack, lots of happy people – can't miss it."
    Similar in its intent but different in many other aspects, Clayton's 1000 Islands Watersports is co-owned and operated by St. Lawrence natives and friends, Taylor Price-Kellogg and Gavin French. Located in French Marina, their facility is focused on fun. The healthy parts, according to Price-Kellogg are "residual effects of the fun."
    This statement binds the two establishments together, as Piña warns: "Side effects can result in lean muscle and cooler friends."
    "There are no other places that do water sport charters in the area," says Price-Kellogg. In taking advantage of the location and necessity for something different, the two have answered the call for a missing link in the region's summer fun. They have been pleased with the community support and have even partnered up with other local programs.
    Pearly Shells Yoga and River Yoga are facilitating classes and instruction through 1000 Islands Watersports, renting their equipment to bring yogis onto the water. An equally as popular trend as watersports and stand-up paddle boarding, yoga seems to be the piece that brings this new practice together. Being offered at both locations, local yoga instructors look forward to implementing mental and physical wellness into those who are looking to feel great and enjoy themselves.
    SUP instructor, Tara Spelleri says, "I love being able to combine two things that I love, yoga and being on the water."