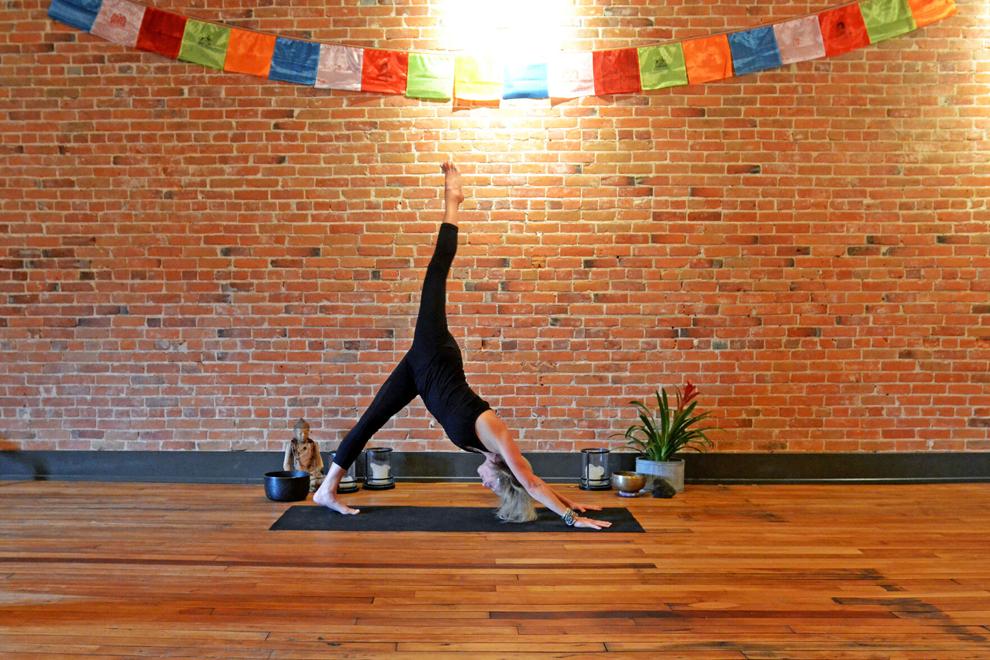 It's no secret that stress is running high among north country parents and children as families adjust to new routines, homeschooling and social distancing – all part of the new reality during this coronavirus pandemic. 
    While stress has many negative effects on the body, one of the major problems is the effect it can have on the immune system. Studies have shown that chronic stress can weaken your immune system, and now more than ever, it's critical for everyone to stay strong and healthy. 
    Several local organizations and businesses are offering free online resources to help both parents and children get through the next few weeks, or even longer. In the process, they are hoping to make life a little less stressful for everyone. 
    River Yoga in Clayton is now offering free online yoga and meditation classes for both adults and children, along with "chair yoga" for senior citizens. To access the classes, go to the Facebook Page "River Yoga Virtual Instruction" and you will find options for live video classes, along with recorded ones that can be watched at any time. 
    The classes in yoga and meditation will be offered at no cost, and a new schedule of classes will be posted each Friday for the following week. 
    The yoga studio decided to offer classes online for the first time after people were no longer able to attend classes in-person. "We decided to make these online classes free of charge as a way to offer the many health benefits of yoga to anyone interested," said Liz Price-Kellogg, owner. 
    "We thought it would be a nice way to give back to the community," she said. "It's a way to offer the health benefits of yoga right in people's homes during a time when they can't come to a studio for class." 
    In the past, the studio has conducted yoga classes for children in several schools throughout the north country, so it already has programs in place for that age group. 
    While not always a big fan of social media, Ms. Price-Kellogg said during this current crisis, it's become a valuable tool in helping people preserve their physical and mental health, including keeping their immune systems strong, by staying connected with each other. 
    "Offering these classes online to people of all ages has turned out to be a useful tool to help people stay connected," she said. "We are fortunate to have the ability to connect with people this way and help them feel like they are still part of a community." 
    The benefits of yoga and/or meditation are now more important than ever, she added. These practices increase flexibility, build strength, and help with inner peace and calmness that can lead to stress reduction. "Yoga and meditation can help people strengthen their immune systems, something that is critical right now," she said. 
    All classes are taught at a beginner's level, with suggestions for modifications of poses that more experienced participants could incorporate into their practices. Children who live with their grandparents could even bond with them by participating in the chair yoga classes as well. 
    "Yoga is one of the best things for overall health," Ms. Price-Kellogg said. "We want to help people as much as possible to alleviate their stress."  
Other organizations are offering free online resources to help support families during this stressful period:  
The Watertown Family YMCA has been posting videos to its Facebook Page featuring topics such as "Mindful Moment" and "Guided Breathwork Meditation" produced by staff members. There is a "Healthy Cooking" segment as well.
    Other posts include the "ABCs Workout with the YMCA" that has a suggested schedule of exercises including crunches, squats, pushups, jumping jacks and lunches. For more information, check out the Facebook Page "Watertown Family YMCA."  
Cornell Cooperative of Jefferson County is offering a variety of free online programs for the entire family, including one-on-one and group virtual activities.
    These include cooking classes, recipe demonstrations, nutrition information, children's activities, answers to parenting questions, and/or breastfeeding support. "The activities are fun, free and flexible," according to the organization. Options are posted on the organization's website, www.ccejefferson.org, and on its Facebook Page "CCE Jefferson" (www.facebook.com/ccejefferson). 
Jefferson Community College has teamed up with one of its summer enrichments partners, Black Rocket, to provide several opportunities for children to learn and have fun while at home.
    By accessing the site, parents will find a safe online community designed for children. There is a "playing together initiative" which features Esports open play and live streams, along with competitions. Children can play these online games with their friends or make new friends "in a safe online community designed for children," according to JCC, which partners with the organization for its summer children's programs. 
    The site also offers a self-guided virtual reality course, a series of interactive lessons to learn how to create a virtual reality game. During April and May, there will be "sampler courses" offered on topics such as coding and game design. These courses will feature a different lesson each week with live instructors and video tutorials. For more information: www.blackrocket.com/online