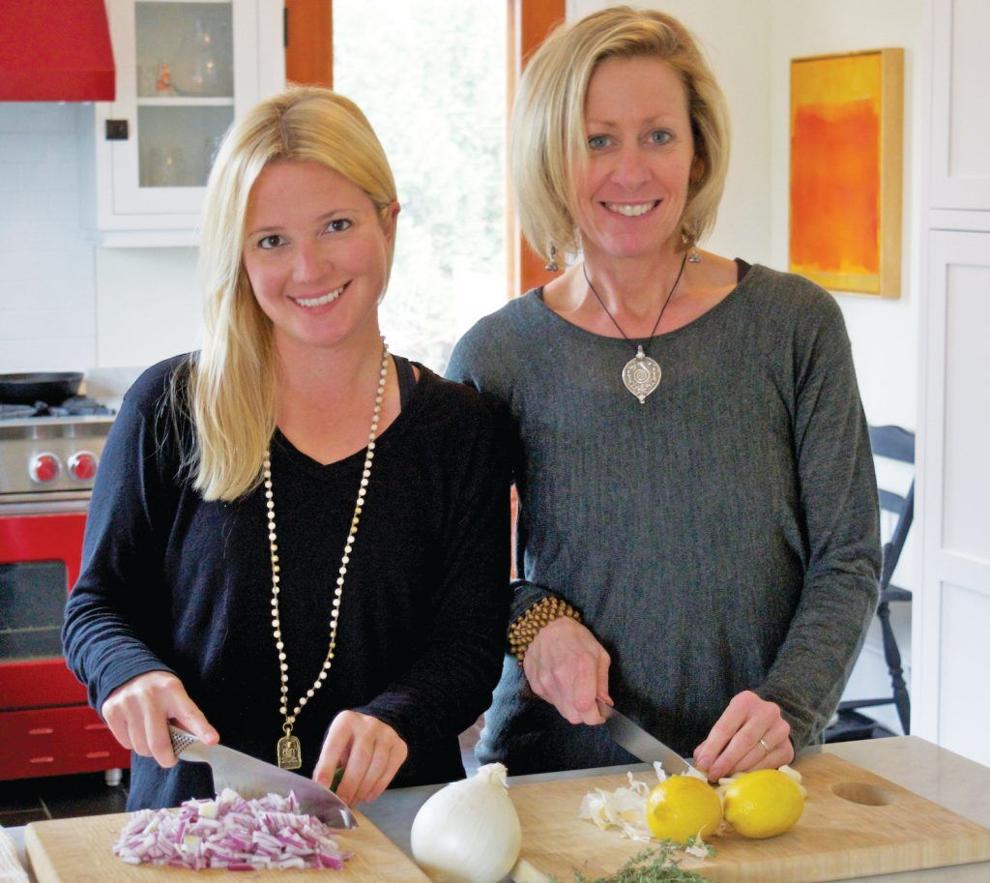 By: Kristen Taylor and Liz Price-Kellogg
The beginning of the autumn season is one of our favorite times of the year. The colors of the foliage, the qualities of the air, and the harvests are abundant and spectacular. The fall season is also a time of change and transformation. While there is so much to celebrate, we may also find ourselves feeling unsettled and a bit out of balance. The science of Ayurveda teaches us that this is vata season. The elements of air and space are dominant as the temperature turns cooler and this may have an effect on our nervous system, mental health, and also sleep patterns. While it's important to welcome change, it is also critical that we stay grounded.
     We invite you to use your mat to celebrate fall's winds of change. Practice grounding breath work techniques and yoga postures to bring a sense of calm to body, mind and spirit. We'd recommend trying Nadi Shodhana Pranayama (Reverse Nostril Breathing) and Ujjayi Pranayama (Victory or Ocean Sounding Breath). Yoga postures or asanas that are grounding and stabilizing include your Warriors (Virabhadrasanas I, II & III), Tadasana (Mountain Pose), Utthita Trikonasana (Extended Triangle Pose), and Savasana (Corpse Pose).*
     Off your mat, connect with people who calm you, eat warm or room temperature meals using locally sourced ingredients when possible (reap the rewards of the fall harvest), spend time in nature, meditate daily inviting time to move from activity to silence, and remember that above all else, make choices that are the most nourishing for you!
     Below we share a fall-focused recipes! Bon Appetit and Namaste! Love, Kristen & Liz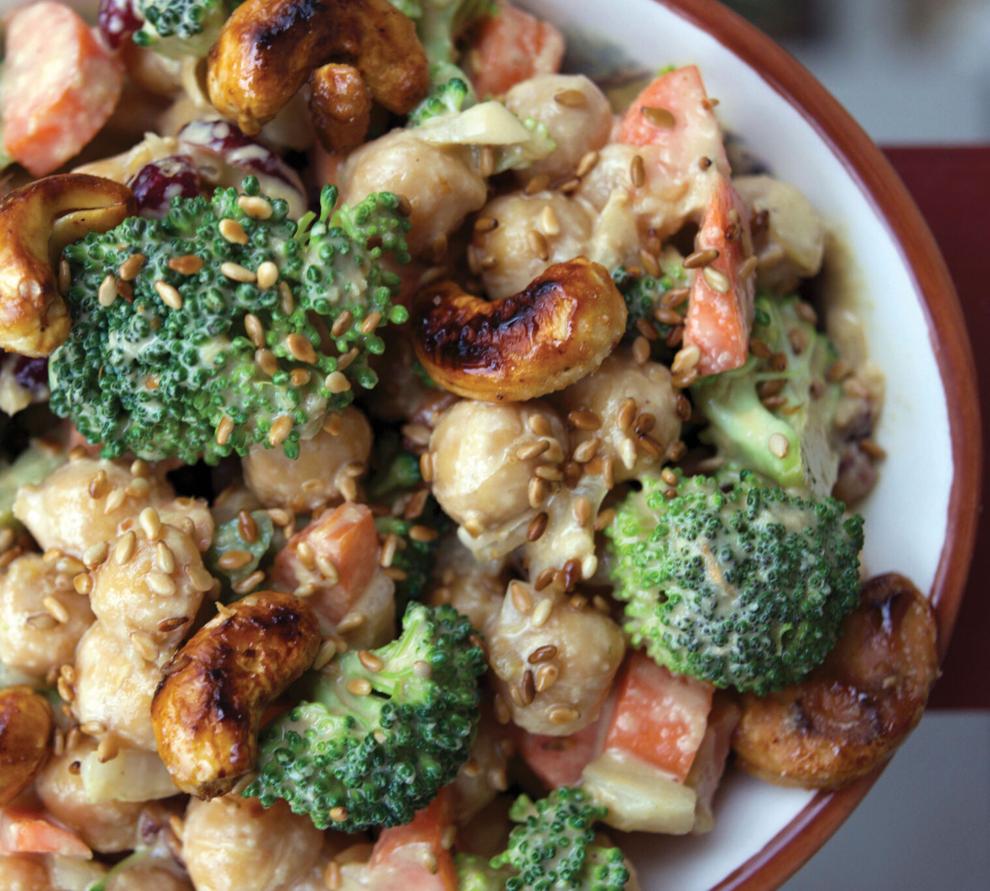 TAHINI BROCCOLI SALAD
Live Yum! Enjoy this heart-healthy, dairy-free, tahini-based broccoli salad as a delicious alternative to mayonnaise-based broccoli salads. Tahini is made from toasted sesame seeds and is a major component in hummus and baba ghanoush. Tahini is rich in vitamins and minerals, offers a healthy dose of calcium, promotes healthy cell growth and helps us maintain vibrant skin. Broccoli is a great fall-focused veggie and a good source of folate (folic acid) and antioxidants. Bon Appetit!
Himalayan salt (to taste)
1 15 oz. can chickpeas (drained and rinsed)
½ cup white onion (diced)
¼ cup dried cranberries (less sugar added)
1. Toast sesame seeds in a medium skillet over low-medium heat until golden brown and fragrant. Transfer
seeds to a plate and allow to cool.
2. In same skillet, toast cashews over low-medium heat, sprinkling with salt to taste throughout process, until
golden brown and fragrant. With about one minute to go, add the maple syrup and cayenne and
combine for one minute. Transfer nuts to wax paper and allow to cool.
3. Combine tahini, water, olive oil, garlic, lemon juice, and tamari in a food processor. Blend until smooth.
4. In a large mixing bowl, combine broccoli, chickpeas, onion, carrot, and cranberries.
5. Pour dressing over broccoli mixture and combine.
6. Allow salad to marinate for 30 minutes (tossing occasionally) before serving.
7. Plate salad and top with toasted seeds and cashews before serving.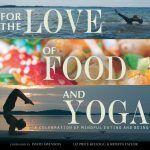 Liz Price-Kellogg and Kristen Taylor, of Clayton, co-founders of Live Yum and authors of the book 'For the Love of Food and Yoga: A celebration of mindful eating and being' provide healthy recipes each issue. They are dedicated yogis, mothers, and seekers of well-being. They are passionate about growing in and sharing their passions, joys and loves of living a healthy and spiritually sound lifestyle. You can follow both Liz and Kristen by following their blog!