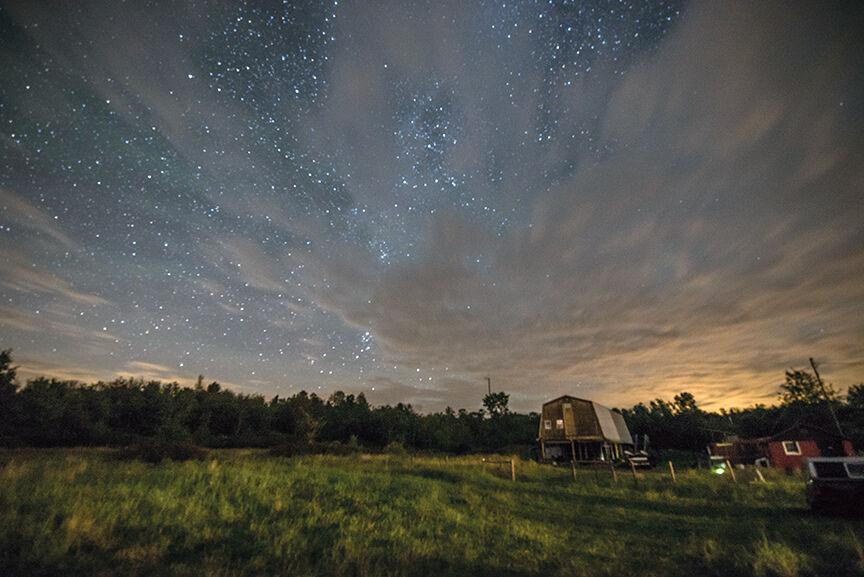 There was never any doubt that my wedding would be a touch out of the box.
A woman who scoffs at diamonds, prefers Carhartts to pantyhose, opts for fun over frills, has snubbed tradition at every turn, and didn't meet the man of her dreams until she was 34…
Yeah, that girl? She doesn't really do in-the-box.
Naturally, the man who would marry me would be a mold-breaker of his own. And in this case, the proof is in the planning. David and I have been in lock-step throughout the whole process, from homemade save-the-dates to a music-laden after-party.
---
Weddings are lessons in compromise.
                Some of the restraint David and I demonstrate around planning our wedding comes from the budget (weddings are always more expensive than you think). We are also working closely with my significantly more conservative-if-open-minded mother, who is endlessly supportive but also has her own ideas about what weddings must offer by way of amenities for guests.
                She's already driven up here once from Jersey to inspect area hotels for all the out-of-towners; and asked at least a dozen times (and counting) if we're "sure" we want to have this wedding at our farm in Redwood.
                After all, there are a number of hotels, resorts and other wedding-friendly venues in the area with river views, commercial kitchens, and catering staffs that would spare us the hassle of sourcing everything ourselves.
                The tension of combining a rustic, eclectic wedding on our farm with an affair rife with luxurious details, five-star meals, and the approval of my extended Italian family (and extended guest lists overseen by said family) is palpable. But the truth is, finding intersections where the event can be a stunning affair that isn't stuffy and highlights the distinct personalities of the bride-and-groom-to-be has already proven rewarding in its own right.
                As things are shaping up, our wedding next September will be more interesting, fun, and full of surprises than David or I could have ever imagined.
Diamonds aren't every girl's best friend—and ring-shopping can be a two-person job.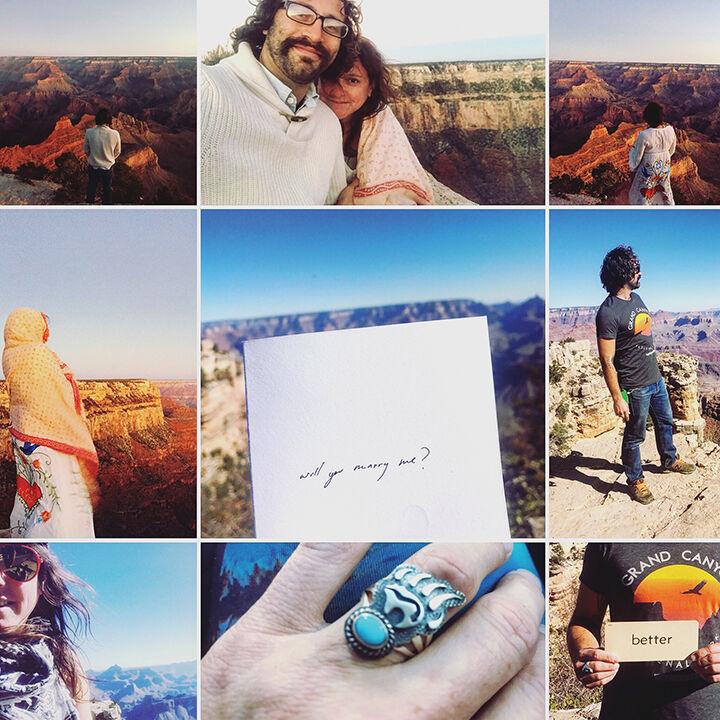 David knows I'm not into diamonds, and he wanted the engagement ring to be a joint effort—symbolic of an equal partnership. So somewhere between Grand Canyon and Arches national parks, we found a Navajo outpost in the desert and picked up a gorgeous silver ring with turquoise stone to use as a placeholder.
                After returning to the North Country a week later, we set about working with our friends at Treasure Island in Alexandria Bay to design wedding bands and a sapphire engagement ring that are distinctly us. That symbolism goes much deeper for David and me than what we've come to accept as standard engagement protocol—even if it feels a little unfamiliar to everyone declaring "Let's see the ring!" upon hearing of our engagement.
We are maintaining our originality while making nods to what's timeless.
                While certain elements of our wedding are classic—there will be a white dress, a ceremony, speeches and a first dance, the day will be absent a church, assigned seats, or bouquet toss.
                I don't know what masochist decided a bride ought to walk down the aisle in a pair of high heels and restrictive, uncomfortable dress. I for one am going with white-fringe cowgirl boots, won in an eBay auction for $26, and a dress I can move in (sorry, no spoilers!). It's important to never concede on things that matter to you—and that starts with the physical comfort of the bride on her own wedding day.
                These days, every wedding seems to have a photo booth. But the company we've hired, Snapshots, is doing one better—our booth is in the back of a VW bus. Pretty fitting for a wedding at Better Farm, which the locals still call "The Old Hippie Farm."
                The wedding party is entirely co-ed, takes no sides, and will be dancing up the aisle. With instruments. While singing. And speaking of co-ed bridesmaids and groomsmen, there is no bachelor or bachelorette party. Instead, David and I planned an excursion for the whole group: We've rented Singer Castle for the night.
Weddings are made memorable by the personal touches.
                David and I deeply believe this—so every element of our wedding weekend feels totally custom. We spent an evening at home making our own save-the-dates out of vintage postcards and custom stamps. The invites themselves are of the pop-up variety, and we got more than one design since we couldn't choose our favorite.
                Our Redwood farm where the ceremony and reception will take place has been in my family since 1970. Jury is still out on whether to include the rescued horses, alpacas, pigs and chickens in the festivities. Our officiant is one of my best friends from college who is writing the ceremony proceedings based on a series of interviews with David and me.
                My mom got over the venue choice when we agreed to bring in real bathrooms—complete with running water, lights and mirrors—by trailer (compromise is king). We also found common ground by pairing mismatched chairs, table settings and mason jars (our idea) with luxury linens, chandeliers and sophisticated centerpieces (her idea).
                Instead of a sit-down dinner or buffet, we're having food stations set up throughout two barns and a shared, outdoor patio. Our goal is to make it feel more like an insanely lavish cocktail party (complete with dancing) than a stuffy sit-down dinner. Setting things up this way saves us a bundle on sit-down dinner costs, allowing us instead to splurge on top-of-the-line cooking and farm-to-table ingredients. Plus, everyone can eat their favorite things instead of getting stuck with a meal they might not love.
                It also allows us to go heavy on plant-based options (vegan bride meets mostly vegan groom) in a creative way without (excuse the pun) forcing it down people's throats.
                David and I have a ton of musical friends, but decided to hire an outside band for the reception so our guests can feel like guests. Still, there will be instruments set up at the after-party so anyone who wants to play, can.
                All of these details, along with a few surprises I'm not at liberty to disclose, will make every moment of the wedding completely ours.
There's no one-size-fits-all wedding—especially in the North Country.
                With the groom's roots in Indiana (and, more recently, Pennsylvania) and my own in New Jersey and New York City, our wedding affords us the opportunity to share with our friends and family a region of the world we've grown to love and consider home—a space many of them will be seeing for the first time.
                Bouquets will be assembled from wildflowers my friends pick on the farm: red sumac, purple loosestrife, mullein, tiger lilies, and a variety of vines. The band during the ceremony is a dream team (still being assembled) of area musicians. The food stations will highlight local farms, including food we grow right here at home.
                We've already found our bartenders: friends from favorite local establishments. David's designing a couple custom drinks for the event, as well.
                The weekend's activities—from Uncle Sam boat rides and an evening at Singer Castle to a rehearsal dinner at our island cottage on Butterfield Lake and wedding at our farm—aren't events happening in spite of the backdrop. The North Country is its own integral element to our wedding: Everything is being planned around this very specific, special location with an eye toward showing everyone why we love it here so much.
                And with a landscape of animal paddocks, forests, rolling hills and that wild Northern New York sky, décor can be at a minimum. Plus, guests can enjoy a wedding where they're encouraged to let their hair down with "farmhouse formal" attire and a down-home feel that spares no embellishment. We'll just add a note on our wedding site: "Don't forget the bug spray." It will be perfect.