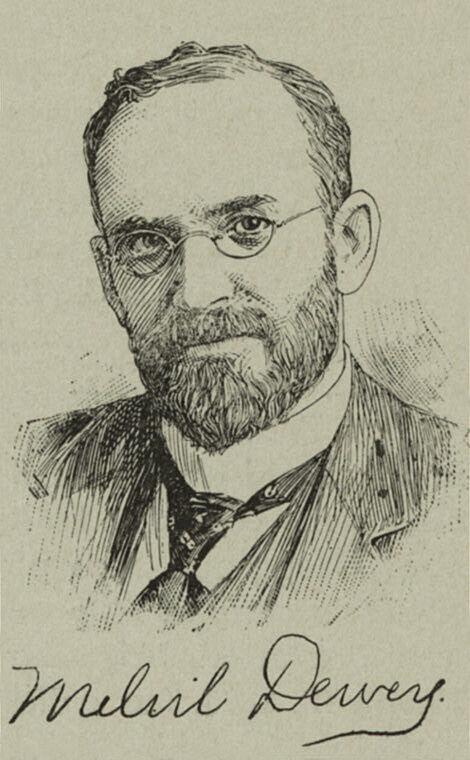 Anesthetic to safety pins, bedsprings to salad dressing, Arbor Day to tile drains, muenster cheese to the five-and-dime, Secretaries of State to the last surviving Civil War veteran;  I have spent the last five years with NNY Living being  genuinely surprised to find that so many marvelous inventions, people, and claims to history have originated in our quiet little corner of New York state. Perhaps there's something in the water, or maybe it's the native sense of rugged individualism so natural to Northern New Yorkers that has made the region a hotbed for historic firsts?  At this point, after five years with the magazine, I should really stop being so amazed when I read about yet another person or invention that (1) made a positive impact in the world, and (2) originated in the north country (because such astonishment is, frankly, a bit insulting!) No, it's quite official- Northern New York  is a region of creative fecundity, and if anyone is in need of further convincing on the subject, I offer yet another example in this month's issue.
---
The hero of librarians, secretaries, and Type-A personalities the world over, Melvil Louis Kossuth Dewey was a librarian, educator, businessman, organizational maven and inventor. Best known for his eponymous Dewey Decimal System— a means of organizing and cataloguing library collections used  the world over, he was truly a man of immense talent who called the north country home. Dewey was born in Adams Center in December of 1851 to Joel and Eliza Greene Dewey. The youngest of five children, he studied in local rural schools before moving to Massachusetts to attend Amherst College.
     In 1876 while a student at Amherst, he started his own company- the Library Bureau- that he envisioned becoming  a "one-stop shop" for libraries. Its stated mission was to "furnish libraries with equipment and supplies of unvarying correctness and reliability"; an apt reflection on the nature of the business and the character of its founder! Amongst the supplies that the Bureau offered were high quality catalogue cards.  At the time, there was no standardized size or layout for catalogue cards- each library had its own version. Enter Melvil Dewey, that 19th century crusader of organization, who somehow managed not only to standardize the size of catalogue cards across the country (while still in college) but then sell those cards back to the same libraries! The company became wildly successful, securing a contract to furnish, equip, and supply the new Carnegie Libraries* that were in their nascent stages. The Library Bureau soon began offering not only library furniture and supplies, but also a recovery service. An investigative unit within the company researched best practices for recovering lost books and then actually assisted libraries in finding them; the Library Bureau's investigative unit found over 3,000 books in its first year.
    In 1893, the company presented some of its wares at the World's Fair in Chicago- including a vertical filing system and the complementary cabinets that Dewey invented- our modern day filing cabinet! (One shudders to think of the chaos that would reign in a world without filing cabinets. Offices across the world thank you, Mr. Dewey, for your civilizing influence!)  By the early 1920s, the Library Bureau had 46 offices in the United States alone, with additional distributors and sales offices in England, France, and Belgium.
    Dewey's abilities to standardize and organize were venerable- and Amherst College took notice. After graduating from Amherst in 1877, he was immediately hired by his alma mater to manage and reclassify the college's library collection- and he had just the system to do it. The year prior to his graduation, Dewey developed a new cataloguing system built upon an original classification system conceived by Sir Francis Bacon- a system that he called the Dewey Decimal System. He patented the system in 1876 and applied it to his work in Amherst's library. His system became widely influential, and while it is slowly being replaced by the Library of Congress classification system today, it still enjoys wide use.
      After leaving Amherst, Dewey went to work for Columbia University as their chief librarian before moving on in 1888 to become the director of the New York State Library system. While at this post, he completely reorganized the state's collection making it one of the most efficient libraries in the country. Additionally, he established a state traveling library program that sent books to communities that were otherwise not serviced by public libraries. The program was generally acknowledged as buttressing the education reform efforts of the time.
    Melvil Dewey had interests outside of libraries as well, and used his formidable organizational skills to their benefit. He chaired the New York State Winter Olympics Committee and was instrumental in bringing the 1932 Olympics to Lake Placid. He also founded the Adirondack Music Festival in 1925, and was a trustee of the Chautauqua Institution (which played an important role in the development of Wellesley Island's Thousand Islands Park.) He also founded the Lake Placid Club, a resort based on Lake Placid's Mirror Lake. Eventually the club would help to develop Lake Placid's international reputation as a hub for outdoor recreation.
    While Melvil Dewey certainly seemed to be a force of nature, not all of his endeavors were successful. Dewey was a vociferous exponent of the metric system, serving on boards and advisory committees of numerous organizations that championed the adoption of the metric system in the United States. He even started his own in 1876- the American Metric Bureau- but to no avail.
    Then there was his involvement with the Spelling Reform Movement. Early in his life, Dewey became convinced of the need for spelling reform, changing the spelling of his own name from the traditional "Melville" to "Melvil", thereby removing the redundancy of letters that did not contribute to the phonetics of his name. For the same reason, he also changed the spelling of his surname to "Dui" for a time, before eventually reverting to his given "Dewey." As the name suggests, spelling reform  is a movement to that seeks to reform the spelling of English in order to achieve greater consistency, improve the ease of pronunciation, and to make it easier for children to learn to read and write. Proponents, like Dewey, also claim that in addition to easing communication, the adoption of spelling reform changes would reduce educational costs and budgets resulting in significant savings for schools. While the first spelling reform proposals were suggested in the 16th century, they have continued into our modern day. By and large most of the suggested reforms have been ignored, but there have been a handful  of "successes"- some of which have resulted in the different spellings of the same word in British verses American English. In addition to his personal efforts ( changing the spelling of his own name),  Dewey founded the Spelling Reform Association in 1886 to help further spelling reform efforts in the United States. In 1927, Dewey's Lake Placid Club even went as far as to print menus with "simpler spelin"  (this also doubled as the menu's title.) Featured entrees included "poted beef with noodls, parsli or masht potato" and "Ys Creem" for dessert.  Visitors were encouraged to check out the beautiful sunset "vu from the golfhous porch."
    Thankfully, the reforms have yet to gain a foothold in modern English.
                In 1926 Dewey traveled to Lake Stearns, Florida, where he opened a cadet branch of the Lake Placid Club.  In April of 1927 the town of Lake Stearns agreed to legally change its name, and the name of its lake, to "Lake Placid" in response to a campaign started by Dewey to achieve that end.  Melvil Dewey spent the last years of his life in Lake Placid, Florida, dying there in December of 1931 at the age of 80.