WATERTOWN — At the end of a day that saw more than 50 indicted and thousands of dollars worth of drugs and cash seized, the city police chief and county sheriff had two things in common: It was the largest and most successful drug bust in their careers, and it was concerning that the majority of those arrested during the operation on Thursday were released hours later.
State, local and federal agencies had a command post set up at the Watertown International Airport by about 5:30 a.m. Thursday. Authorities called it "Operation Heat Wave" and it resulted in 54 people being indicted on charges of conspiring in three major drug trafficking rings that allegedly funneled heroin, fentanyl and cocaine into Jefferson County.
The command post was large and required medical professionals to be on scene and screening officers and defendants for COVID-19 as they came in. It was a collaborative effort between at least 10 agencies, including the Jefferson County Sheriff's Office, city police, the Metro-Jefferson Drug Task Force and state police.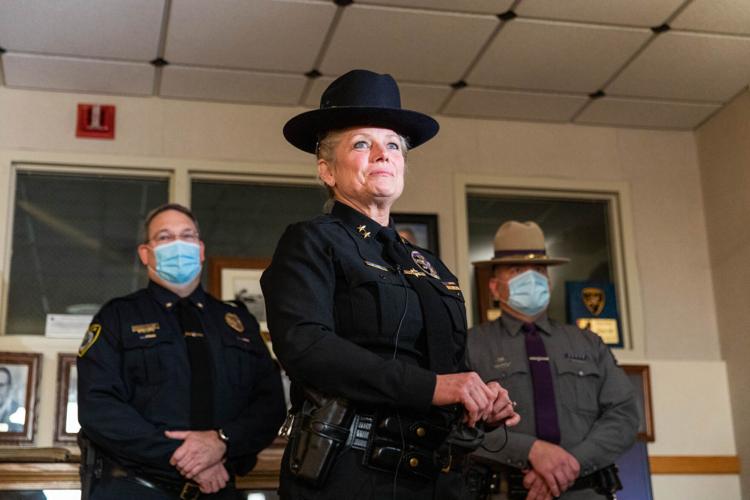 Officers were separated into teams and given a packet with a warrant inside for a person to go arrest. The operation took hours and resulted in 30 arrests.
At about 4 p.m., members of the sheriff's office, city police department and state police gathered on the second floor of the Metro-Jeff Public Safety Building for a press conference.
Sheriff Colleen M. O'Neill spoke first, saying the investigation began in spring 2019 and resulted after a number of tips came into the drug task force, which then were passed over to the state attorney general's office.
"Once this started," she said, "there were no vacations, there were no days off, and there was a lot of missed family time for these investigators and detectives from the agencies that were involved, so their commitment is really remarkable."
Of the 30 arrested on Thursday, seven were held in jail, three were remanded to pre-trial supervision and 20 were released on their own recognizance.
"They went right back out on the streets or to their houses," she said, "so that doesn't make anyone in law enforcement happy."
But the end result was one of the biggest, if not the biggest, drug busts in her 34-year career in law enforcement, she said.
"I can't imagine it having gone any smoother as far as the cooperation and collaborative effort of all the law enforcement agencies involved," she said.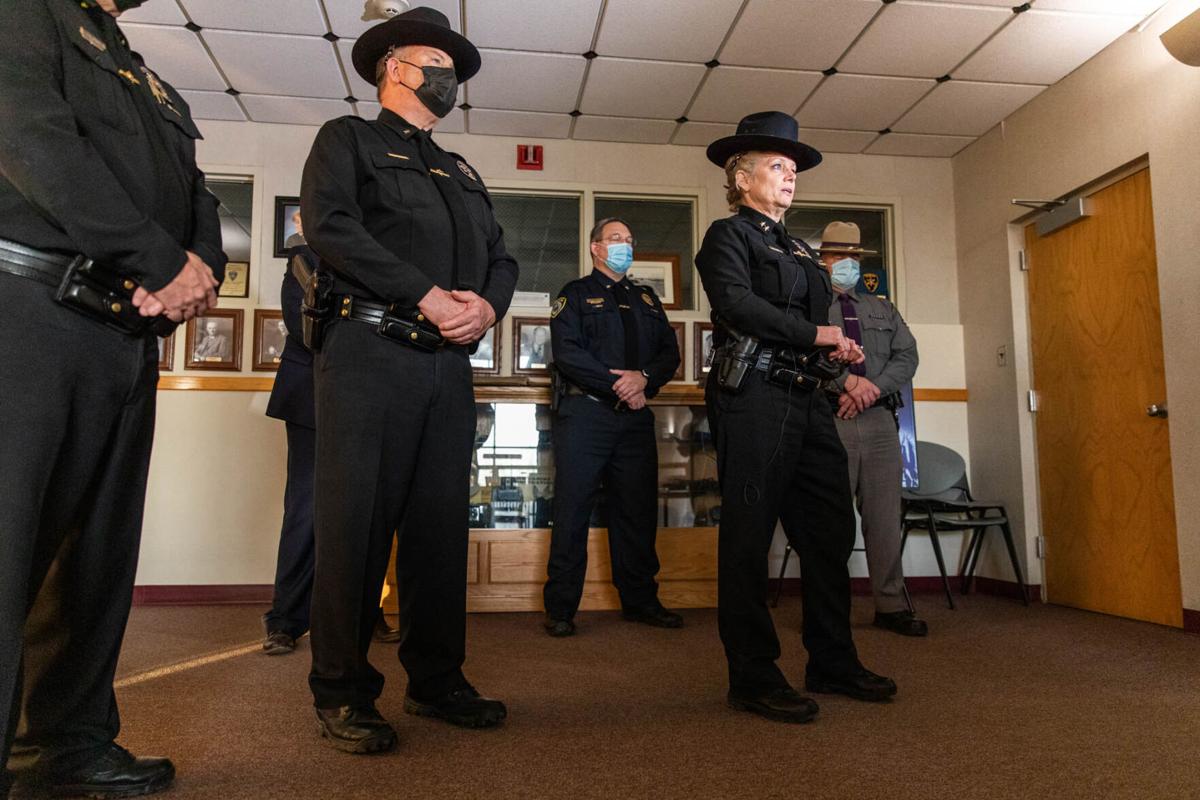 She said this started as a cocaine investigation, but investigators were then led to heroin and fentanyl. Between the three drug rings so far, officers seized roughly 850 bags of fentanyl-laced heroin, 65 bags of heroin — which could amount to 650 bags worth roughly $15,500 — and nearly three kilograms of cocaine, worth more than $300,000. It's not over; there are still suspects with outstanding warrants in New Jersey, Pennsylvania and even Puerto Rico.
"Even the drug dealers who have not met with us today, they can rest assured that for the next weeks and months, this investigation isn't over," she said. "If they didn't get arrested today, they shouldn't be really resting easy because it's an ongoing investigation."
Police Chief Charles P. Donoghue spoke next, touching on the historic nature of the operation. He stressed that, of the 30 arrests made in a day, there were no instances of resisting from defendants or force used by officers.
"That's the way we always want it, contrary to what you may see sometimes on news coverage," he said. "We are always trying to take people into custody with as little resistance or use of force as possible, so in that respect we were very successful today."
He, too, was concerned that two-thirds of those arrested were later released. The seven who were held in jail were likely because they were on probation or parole, had violent criminal histories or there were other warrants out on them. But for those who were released, even if they were charged with a felony, which all of them were, the judge doesn't have the option to place bail, Mr. Donoghue said.
"There is nothing saying that any of those who were released aren't out dealing drugs right this minute," he said. "Unfortunately, the judges are now restricted to only a very limited number of cases where they are even eligible to set bail."
Wiretapping was involved later in the case, he said. A press release from the AG's office reported that some defendants and their coconspirators frequently used coded and cryptic terminology in an attempt to disguise their illicit activities, such as referring to seven-gram narcotics transactions as "Michael Vick" or "Kevin Durant," a reference to the two sports players' jersey number. The chief said he didn't have direct knowledge of those taps, but he said it wouldn't be uncommon.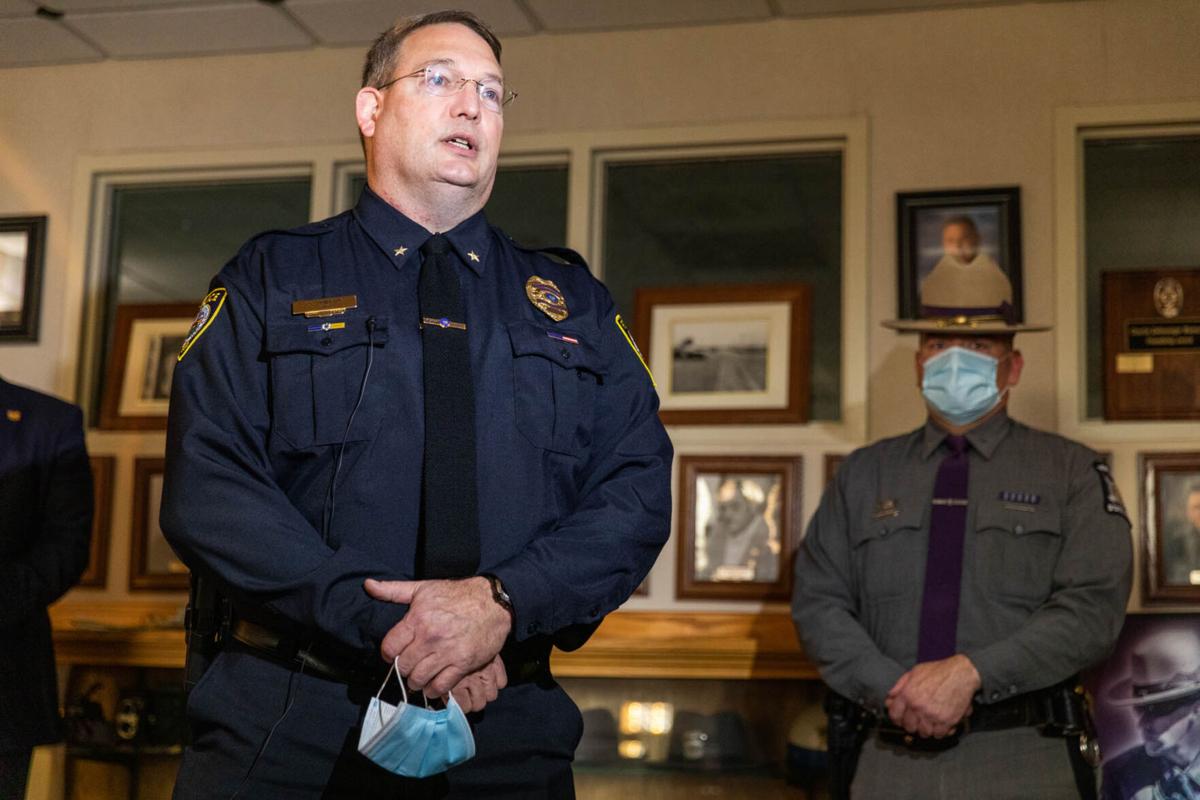 No matter the judicial process, Mr. Donoghue said Thursday was the culmination of a lot of work from many agencies.
"A lot of these people are known to us prior," he said, "but I have never in my career have ever been involved in anywhere near an operation like this, and I don't know if something this size has ever happened in Jefferson County or not."
In all, there were 54 indicted, and 30 were arrested on Thursday. Eight had already been arrested in the days prior. Those charged under the indictments are:
Jason Agosto, 36, Watertown
Ricardo Agosto, 43, Puerto Rico
Corey Aldrich, 29, Clayton
Timothy Alexander, 58, LaFargeville
Hector Rivera Arroyo, 32, New Jersey
Eunique Atkinson, 33, Watertown
Curtis Betances, 30, Watertown
Daniel Borg, 42, Watertown
Stephanie Bryan, 35, Evans Mills
Larry Butcher, 40, Watertown
William Carrigan, 69, Watertown
Chastity Collins, 41, Watertown
Gregory Cox, 33, Glen Park
Xavier Drayton, 32, Watertown
Kristina Finney, 27, Watertown
Robin Foley, 57, Watertown
Daniel Fraser, 45, Watertown
Antoine Gary, 47, Watertown
Tyree Gary, "Teek," 28, Watertown
Darius Guillebeaux, "D Block," 46, Watertown
Jarvis Hines, 37, Watertown
Nathaniel Killborn, 23, Clayton
Stanley Kims, 37, Watertown
Andrew Knowles, 32, Watertown
Phillip Lavalley, 42, Watertown
Casey Lehman, 41, Watertown
Brittany Mallette, 29, Watertown
Colin Marshall, 28, Watertown
Ryan Martin, 34, Watertown
Kavon Mason, 32, Watertown
Carlos Matos, 39, Watertown
Arelyne Minier, 23, New York City
Jonna Murdock, 51, Evans Mills
Adrian Paris, 32, Watertown
Raymond Perez, 29, Watertown
Amber Pitcher, 34, Rutland
Doreen Salerno, 46, Watertown
Ethan Sargent, 38, Watertown
Everette Saunders, 31, Watertown
Drew Schroy, 25, Watertown
Steven Seavolt, 49, Watertown
Curtney Smith, 30, Watertown
Troy Stewart, 43, Evans Mills
Andrew Stoby, 39, Watertown
Troy Thomas, "Harlem," 41, Watertown
Jordan Torres, "City," 29, Bronx
Jessica Tousley, 41, Watertown
Rashay Whitfield, 39, Watertown
Kevin Whitner, 42, Philadelphia, Penn.
James Williams, "Dizzy," or "Diz," 27, Utica
Christina Woodward, 41, New Jersey
Jeffrey Young, 44, Black River
This was an effort by the Metro-Jefferson Drug Task Force, Jefferson County District Attorney's Office, Jefferson County Sheriff's Office, Watertown Police Department, St. Lawrence County Sheriff's Office, Onondaga County Sheriff's Office, state police, the U.S. Postal Inspection Service, United States Immigration and Customs Enforcement, U.S. Border Patrol, United States Army, Criminal Investigations Division, U.S. Marshals Service, Syracuse Police Department and New York City Police Department.