WATERTOWN — On a warm Thursday afternoon, Pvt. Paul Dean quickly gobbled down a burger and a double order of french fries that he ordered from a new food truck at Fort Drum.
Making its debut on post, the red, white and blue Culinary Outpost food truck pulled up in front of Clark Hall to serve quick and healthy meals for soldiers on the go, said Brig. Gen. Michelle Schmidt, deputy commander general for support at Fort Drum.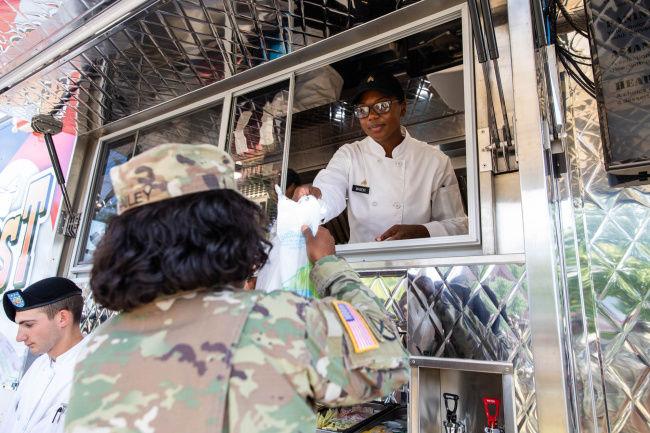 "It's the first one in the entire Army," said Lt. Col. Kamil Sztalkoper, of Fort Drum's division public information office.
By noon, soldiers lined up at the brand-spanking new food truck that features an air fryer, griddle, stove top and microwave.
Five culinary specialists cooked up burgers, Asian special bowls, wraps and an array of desserts inside the truck.
The idea is: if a soldier eats well, they are ready for the mission, Brig. Gen. Schmidt said.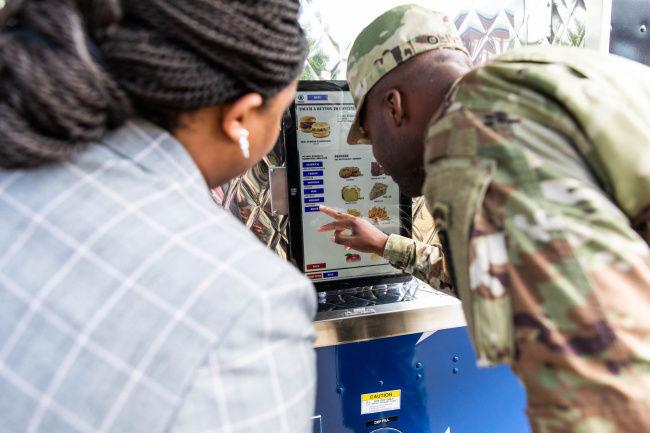 To order their food, soldiers stepped up to a kiosk and each used a tap of the finger to select from the menu's many items.
"This is really high-tech," said Pvt. Dean, a Red Sox fan from Boston.
Master Sgt. Dwight Copeland, the NCO in charge of Fort Drum's culinary services, said the food truck staff spent two weeks of training at the Joint Culinary Center of Excellence at Fort Lee in Virginia, learning the menu, ordering procedures and food preparation.
"We're very excited to get this on the road," the master sergeant said.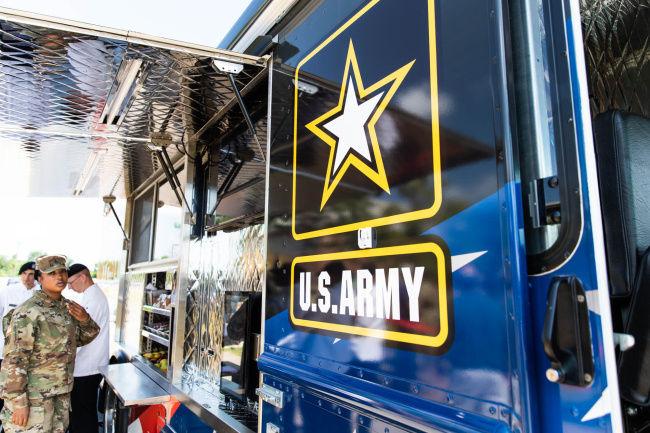 Costing between $250,000 and $300,000, the food truck — with the slogan "Eat Well Perform Well" on the side - will be seen all over Fort Drum, he said. Its location will be marketed on Facebook, through emails, Instagram and word of mouth.
The trucks also are heading to Fort Bragg, N.C.; Fort Hood, Texas; Schofield Barracks, Hawaii; Fort Riley, Kan.; and Fort Bliss, Texas.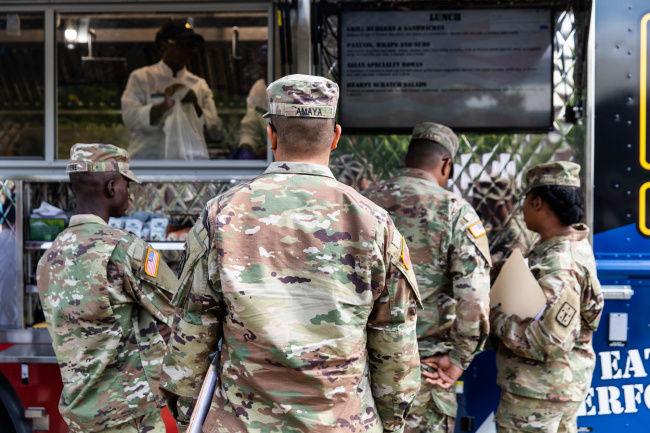 In 2017, the pilot program began in Fort Stewart in Georgia and Fort Carson in Colorado with the first versions of the Culinary Outpost trucks.
The latest model is complete with cold weather upgrades for the north country's harsh winters. A New Jersey firm was commissioned by the Army to manufacture the trucks.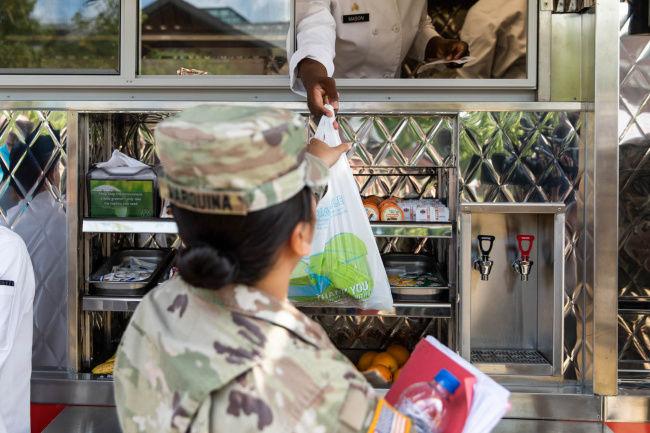 Soldiers said the days of the Army feeding troops on K-rations are long gone. The 10th Mountain Division Sustainment Brigade is unveiling the new food truck as part of the Army's modernization of food services.
Another dining opportunity, Grab-and-Go, a food kiosk that serves quick meals, opened nearby on post three months ago.
A new convenience store with prepared food also made its debut a few weeks ago.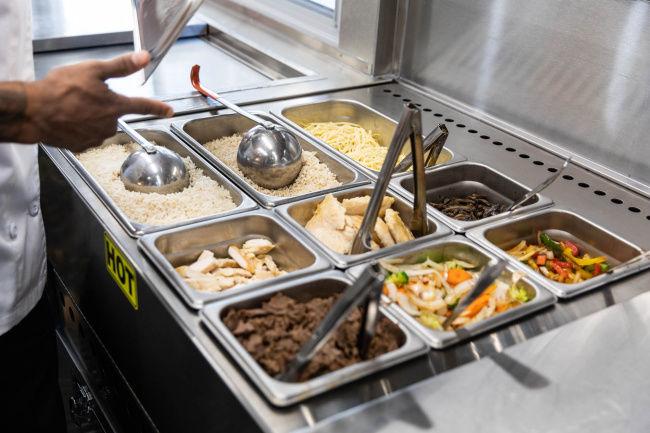 Waiting for her order to come up, Brig. Gen. Schmidt looked forward to her chicken panini with spinach and lettuce for lunch.
"It's all healthy," she said.