WATERTOWN — The CitiBus fleet soon will be equipped with a feature to help visually impaired passengers know when their bus stops are approaching.
The automated voice announcements for visually impaired passengers should be installed on CitiBuses within three months. An app will notify passengers where a bus is traveling along its route, and WiFi will be available on the buses.
The automated vehicle annunciator system is one of a series of projects in the works for CitiBus, city Public Works Superintendent Patrick W. Keenan said.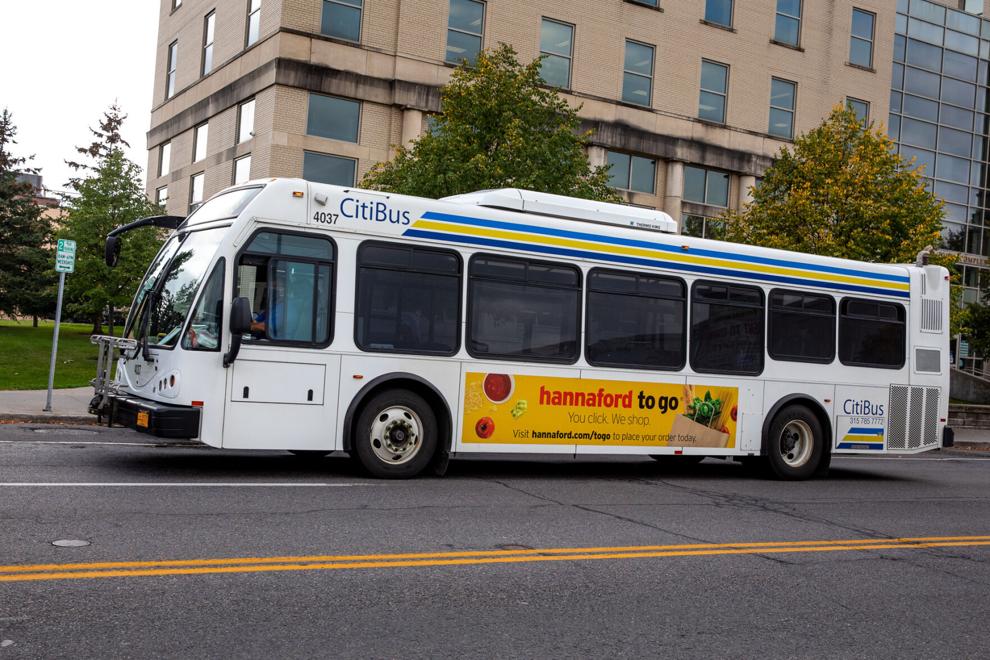 New buses, wireless fare boxes, more bus stops and formal route extensions are also on the way, he said.
"They're works in progress," Mr. Keenan said.
Riders can expect a new large CitiBus delivered in the next few weeks to join the fleet. The city also placed an order for another 32-foot-long bus that will take about a year to be delivered, while plans are underway to purchase a new paratransit bus.
After that, CitiBus will be up to a full fleet of three large buses and three small buses.
Mobility Manager Brandi Smith, from the Volunteer Transportation Center, which works on funding sources for CitiBus, said that a formal application has been submitted to the state Department of Transportation to extend routes to Walmart, Target and an apartment complex behind that store.
The national retailers, and Salmon Run Mall, have indicated they want to work with CitiBus on finding suitable locations for bus stops at those locations.
For years, longtime passengers have requested extending the routes and hours of the bus system. CitiBuses have driven to those retailers during the COVID-19 pandemic.
State-of-the-art equipment is being added to the buses in the coming months, Mr. Keenan said.
The automated annunciator system will make it easier for the visually impaired to use the buses. It will make CitiBus compliant with the Americans with Disabilities Act.
The city chose an Atlanta-based firm, Passio Technologies, to purchase, install and operate deployment of the new system that "will annunciate a stop by name," Mr. Keenan said.
The $45,126.65 cost of the system will be funded through Federal Transportation Administration and state DOT funding.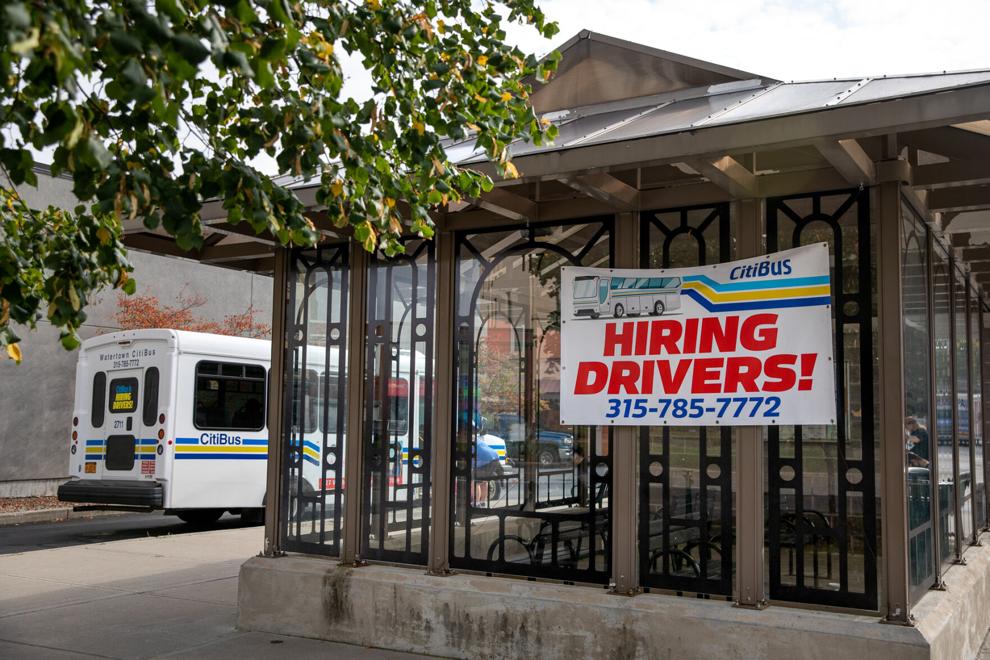 With new wireless fare boxes, passengers will no longer have to swipe cards and have correct change. Riders can use credit cards and apps to pay for their fares.
Sixty new bus stop signs will dot the city.
Ms. Smith is putting together a final draft of a coordinated transportation plan for the future of the bus system. It will be two to three years out before the system is expanded into other parts of the county, she said.
The pandemic has hit ridership hard. During the 2018-19 fiscal year, ridership was at 125,000 people. During 2019-20, it decreased to 101,000 people. This past year, it declined again to 81,000.
But Mr. Keenan is optimistic that ridership will go back up because people rely on the system.
The buses ride along five looping routes around the city. Fares are $1.50 for adults and 50 cents for children younger than 12. Fare cards are available, too. Transfers are free.