WATERTOWN — Starting a more than weeklong project on Thursday, Brian R. Percy sat perched a couple of stories above the ground in Thompson Par…
WATERTOWN — City Manager Kenneth A. Mix has had a connection with Thompson Park ever since started working for the city in 1986.
After working for Jefferson County, Mr. Mix was brought in as assistant planner to oversee the historic city-owned park.
Over the following 30 years, Mr. Mix, who headed the planning department for 26 of those years, worked on numerous projects involving the park.
He retired as city manager in 2016, but then became chair of the Friends of Thompson Park, a group of residents devoted to the 355-acre space nestled between Gotham Street and Route 12.
In January 2020, he came out of retirement after being appointed city manager. Since then, he's focused on new projects at the park.
While meeting with a handful of Thompson Park volunteers last week, he remembered his first experiences there.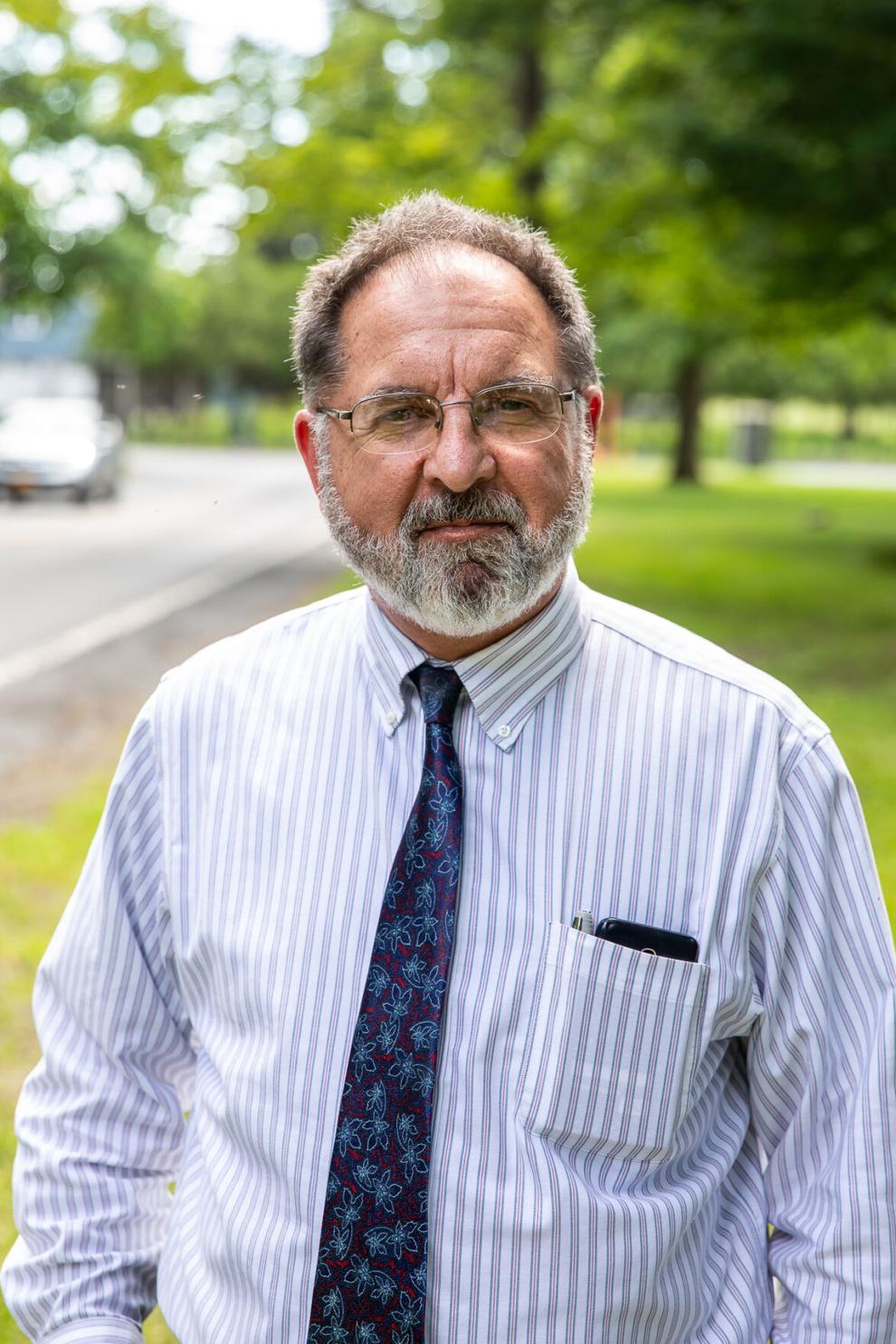 Soon after becoming assistant planner 36 years ago, he recalled how he was in the park one fall day when he noticed some acorns on the ground. That's when the Great Bend native — who has visited a number of other Olmsted parks — realized his parents brought him to Thompson Park on family outings as a boy.
Until that day in 1986, he hadn't made that connection.
"This is where we came," he said.
Perhaps no one knows more about the park than Mr. Mix.
Last week, Mr. Mix, the city' resident expert on Thompson Park, gave a history lesson about his favorite park.
Here is a look at the 105-year-old park:
In 1899, John C. Thompson, then president of the New York Air Brake Company, wrote a letter asking Frederick Law Olmsted, who designed Central Park in New York City, for some help to find a firm to develop plans for a Watertown park.
To his surprise, Olmsted wanted to get involved in the project himself.
Thompson wanted to donate land for a city park, although he kept his interest a secret for some time. It only became public after his death.
After Olmsted retired, his sons, John and Frederick Law Olmsted Jr., ended up designing the park. It featured pastoral meadows and more natural areas.
Meanwhile, Thompson started acquiring property for the project.
A three-member parks commission was set up and a $75,000 annual budget was established to pursue the efforts.
Work began on the park in 1900 but mysteriously halted in 1903. In 1917, Thompson donated 191 acres to the city for the park.
The plan was to create a 500-acre park. It ended up 355 acres and was completed in 1918. And much of the Olmsted plan was never completed.
It was originally called City Park and renamed Thompson Park after his death.
In 1920, a zoo was added with an initial bear exhibit. During the 1920s, the emphasis turned to ball fields and other athletic amenities.
In 1960, the city started leasing nine holes on 66 acres to the Watertown Golf Club.
Over subsequent years, a pool, playground, the 10th Mountain Division monument and a splash pad were added.
Two years ago, the pool was replaced at a cost of $3.1 million following public debate.