FORT DRUM — Fifteen years after his son's death in Afghanistan, Paul Monti says he needed to be on Fort Drum on Tuesday morning.
He needed to be there for the other Gold Star families who lost loved ones while serving in the 10th Mountain Division.
Even though it's a painful experience for him to visit there, he said those soldiers sacrificed their lives for him to have "the freedom to speak" at the annual Remembrance Ceremony.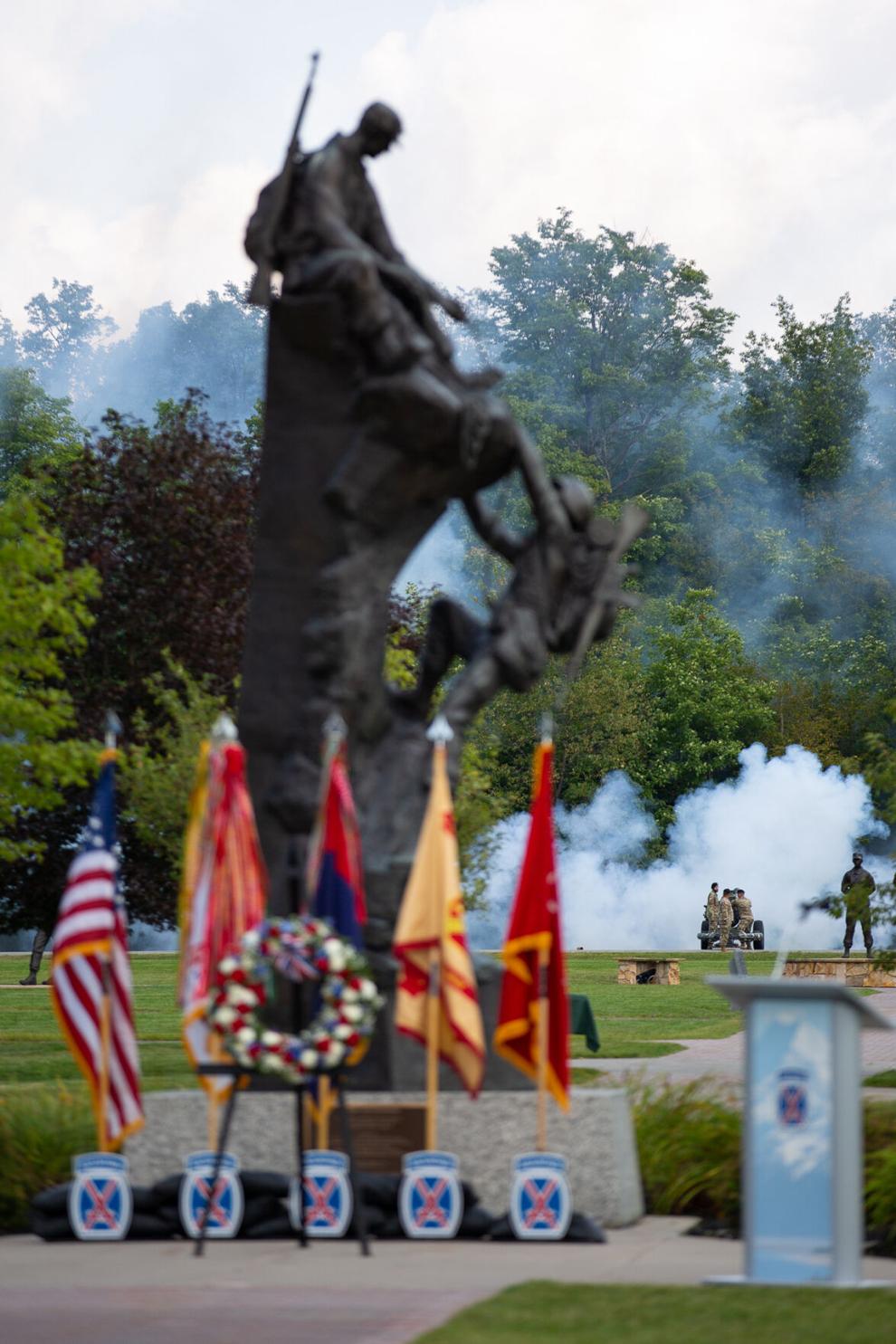 His son, Sgt. 1st Class Jared C. Monti, 30, a Medal of Honor recipient, died in Afghanistan on June 21, 2006.
"It doesn't get any easier," he said.
Returning once again, Mr. Monti was back at Fort Drum to remember and honor the fallen soldiers a day after America's longest war finally came to an end.
But the father of a Medal of Honor recipient said he wanted to stay out of the politics of ending the war in Afghanistan. He was just glad it was over, and so are other Gold Star families, he said.
"We don't want other kids not to come home," he said. "We don't want to see other families lose their loved ones."
Despite the mistakes leading up to the U.S. withdrawal, it's time to be there for other Gold Star families and to remember his son and the other 10th Mountain Division soldiers, he emphasized.
During his remarks, Mr. Monti asked the Gold Star families, 10th Mountain Division officials and local dignitaries not to forget the 13 U.S. service members who died last week in the terrorist attack at the Kabul airport. The attack, while they were helping 122,000 people out of Afghanistan, marked one of the darkest days in the 20-year war.
He knows what their families are going through, remembering the day that an Army officer walked up his driveway with a folded flag in his hand.
Gold Star families of the 13 fallen service members now belong to a club that no one should have to join.
"They are the newest members of our club," he said. "We paid with our loved ones and we pay day after day, month after month and year after year."
During the 20-year war, 180 Fort Drum soldiers were killed in Afghanistan.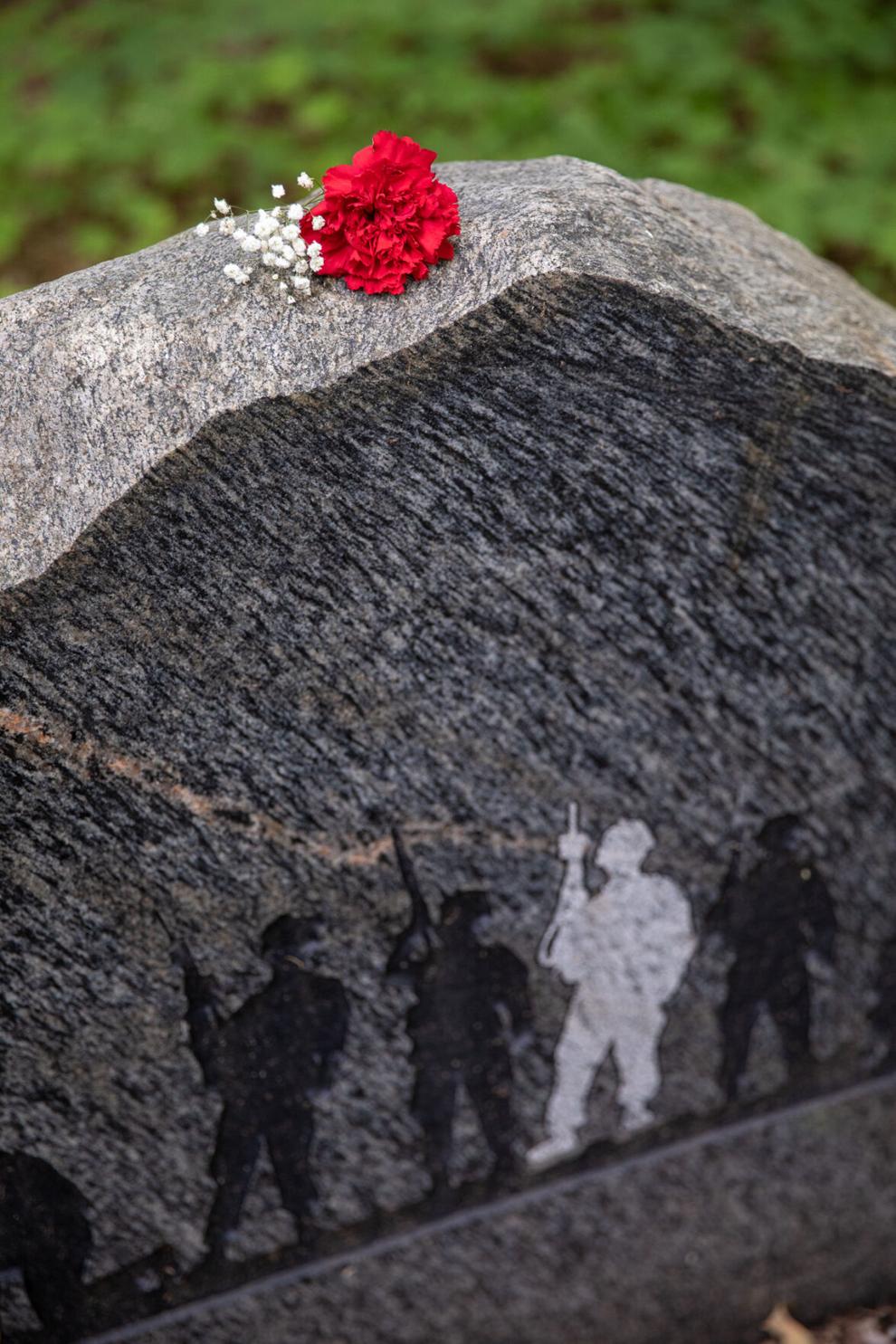 Spc. Vincent Sebastian Ibarria, 21, originally of San Antonio, Texas, was the last Fort Drum soldier who died in Afghanistan. He lost his life on July 3, 2020, during a vehicle rollover accident in Farah Province, Afghanistan.
Mr. Monti's son — a member of 3rd Squadron, 71st Cavalry Regiment, 3rd Brigade Combat Team — was posthumously presented the Medal of Honor in 2009 for his actions during a firefight in Afghanistan in June 2006. He died while attempting three times to reach a wounded soldier, Pfc. Brian J. Bradbury of Lowville, during an intense firefight at the country's Nuristan Province.
Standing in the post's Memorial Park, Mr. Monti lamented what he described as losing his future.
When a parent loses a child, there are no more barbecues in the backyard, he will never have a grandchild sit on his lap and birthday wishes on the phone stopped coming, he said.
He recalled the last time he talked to his son. It was an early-morning call to wish him a Happy Father's Day. Three days later, the Army officer showed up at his door.
"What do you do?" he asked.
Mr. Monti has dedicated his life to the memory of his son.
"You make sure he's not forgotten," he said.
That's why Margaret Anderson, of Broadway, Va., attends the ceremony every year.
Her son, Spc. Brian "Bucky" Anderson, 24, was killed in action on June 12, 2010 while serving in Afghanistan. Assigned to the 1st Battalion, 87th Infantry Regiment, 1st Brigade Combat Team, he died in Za Khel, of wounds sustained when insurgents attacked his vehicle using an improvised explosive device.
In high school, Spc. Anderson was a two-time AA state champion in wrestling, earned All-American status and later wrestled at James Madison University, his brother Andy recalled.
"He loved to be a soldier," his mother said.
At the end of Mr. Monti's remarks, they were among almost 20 Gold Star families who walked along "Heroes Walk" — pavers purchased by loved ones — and stopped in front of bronze plaques etched with the names of their loved ones and the other fallen soldiers of the 10th Mountain Division.