CENTRAL SQUARE — Sen. Charles E. Schumer, D-N.Y., said that he supports the reopening of sch…
CENTRAL SQUARE — Sen. Charles E. Schumer, D-N.Y., wants to extend the Paycheck Protection Program to the end of the year and offer small businesses a second chance to apply for funding.
During a news conference Monday at an event hall on the shore of the Oneida River, the senator said he also wants to address some of the issues in the administration and oversight of the loan program, to make it easier for small businesses to get the money they need.
"If you had a friend at a good bank, you could get a loan," Sen. Schumer said. "If you didn't you were often turned down."
The senator introduced the Prioritized Paycheck Protection Program Act, which he called the "P4," which would extend the PPP loan period to the end of 2020 and allow eligible small businesses to apply for a second loan if they need it.
Businesses with fewer than 100 employees, sole proprietors, independent contractors, self-employed people, and businesses in rural and historically underserved communities are what the "P4" bill specifically targets.
The PPP program has already been extended from its initial time frame, as the COVID-19 pandemic and resulting economic shutdown have dragged on. Both houses of Congress voted by unanimous consent to extend the program by five weeks, just hours before its June 30 deadline was set to expire.
"When we passed it back in April, everyone thought that by July, COVID would be done, so we need to renew it," Sen. Schumer said.
Under the senator's proposed "P4" legislation, 20 percent of PPP funds would be reserved for businesses with 10 or fewer employees, and establish priority processing for those small businesses, nonprofits, veterans, as well as underserved and rural borrowers.
The program will also not be open to publicly traded companies.
The senator said that in his proposed bill, up to 40 percent of PPP loan money can be used for non-payroll expenses, like rent and utilities. Applicants can request 250 percent of their monthly payroll costs, up to a maximum of $2 million.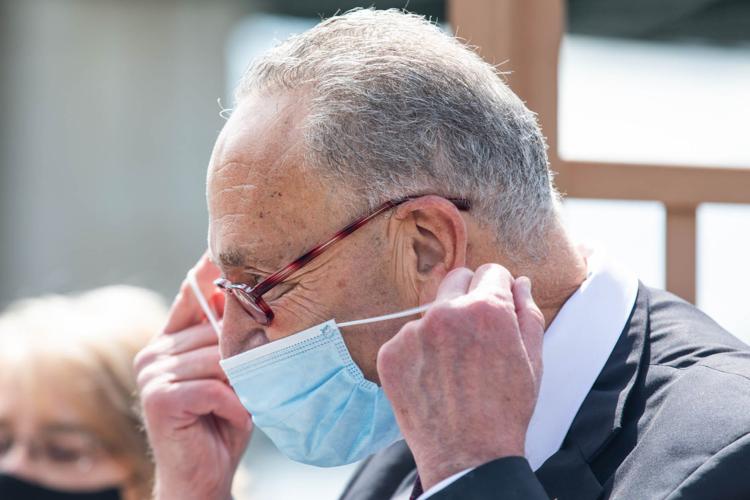 Sen. Schumer said that the PPP program still has over $130 billion left in its budget, and thus he is not asking for Congress to transfer any more funding to it.
"We don't need money, we need to change the rules," Sen. Schumer said.
He anticipates that this bill will go to the floor of the Senate once voting resumes on July 20, either as a part of a larger COVID relief package, or individually.
"We hope that we can get back and negotiate a COVID-4 bill and put this P4 bill as a part of it," Sen. Schumer said.
For the larger, "phase four" COVID relief bill that is currently being discussed in Washington, states and local governments would receive direct aid funding, which was left out of the last relief package, the CARES Act.
"In the new bill, we'll have money going to the state," the senator said. "New York state will get a very generous amount on its own, $37 billion, but then we have another $32 billion that goes directly to localities."
Sen. Schumer said that the amount of funding that a local government receives will be dependent on its population and how hard it has been hit by COVID-19.
Governments will also be able to apply for funding to recoup losses from canceled events and lower tax revenues.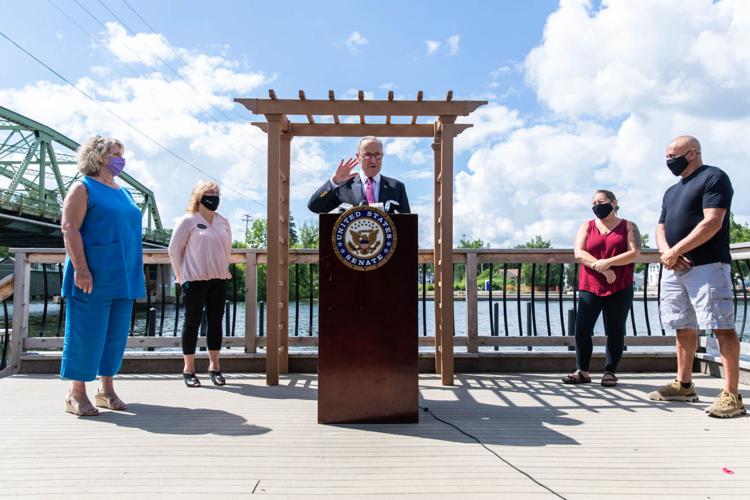 The "phase four" aid bill has much less bipartisan support than the PPP program. While Congressional Democrats have largely thrown their support behind the nearly $3 trillion bill that the House of Representatives passed in May, most Republicans are hoping for a bill with a smaller price tag.
Regardless of the fate of the larger "phase four" bill, Sen. Schumer said he is confident that the "P4" bill will pass, one way or another.
"If we can't get the COVID bill, we'll put this P4 bill on the floor of the Senate alone, and I believe we will get it," he said.