WATERTOWN — The candidates for New York's 21st Congressional District, Rep. Elise M. Stefanik, R-Schuylerville and her Democratic opponent Tedra L. Cobb, faced off for the first time this election season in a contentious debate Monday afternoon.
From the studios of WWNY-TV, also known as 7 News, Rep. Stefanik and Ms. Cobb debated for roughly an hour over issues such as healthcare, the coronavirus pandemic and the governmental response to it, as well as their track records, the tone of their campaigns and numerous other topics.
The first question of the debate was about the coronavirus pandemic and how President Donald J. Trump has lead the federal response. Ms. Cobb said she's seen a complete lack of a coordinated federal response to the pandemic, and put the blame squarely on the president.
"I spent 30 years working in public health, and the president lied to the American people," she said. "He knew how dangerous this virus was, and he didn't tell the truth. With public health, we need to trust the American people to do the right thing."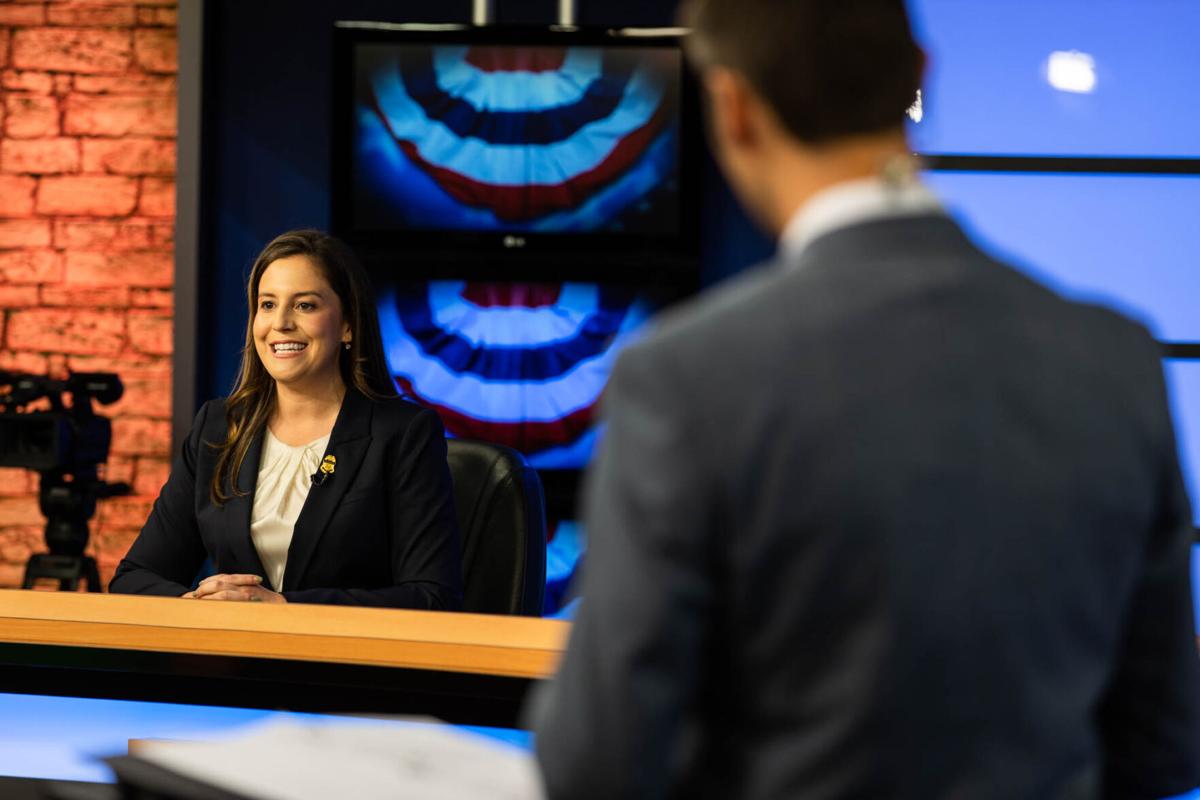 Rep. Stefanik said she approves of the federal response thus far, and lauded the president for his decision to halt foreign nationals from flying into the U.S. from China.
"I think the president has done well in terms of providing what we need in the north country," she said.
Rep. Stefanik said while she approves of the federal response, it's New York state that deserves criticism.
"I've been very critical of the governor," she said. "My opponent is a former political appointee of Gov. (Andrew M.) Cuomo, and she was silent when Gov. Cuomo tried to seize our ventilators and ship them towards downstate."
Rep. Stefanik's often repeated claim that Ms. Cobb was appointed by Gov. Cuomo has been frequently proven false by north country media outlets. In Monday's debate, Ms. Cobb attempted to set the record straight on the issue, but was repeatedly interrupted by Rep. Stefanik.
"Let me be clear, the governor has never appointed me to anything," Ms. Cobb said. "I was, however appointed to the Northern New York Healthcare Redesign Commission ..."
"By the governor," Rep. Stefanik interjected.
"By the commissioner of public health, and I served with two principled Republicans, (state Sens.) Betty Little and Patty Ritchie," Ms. Cobb finished.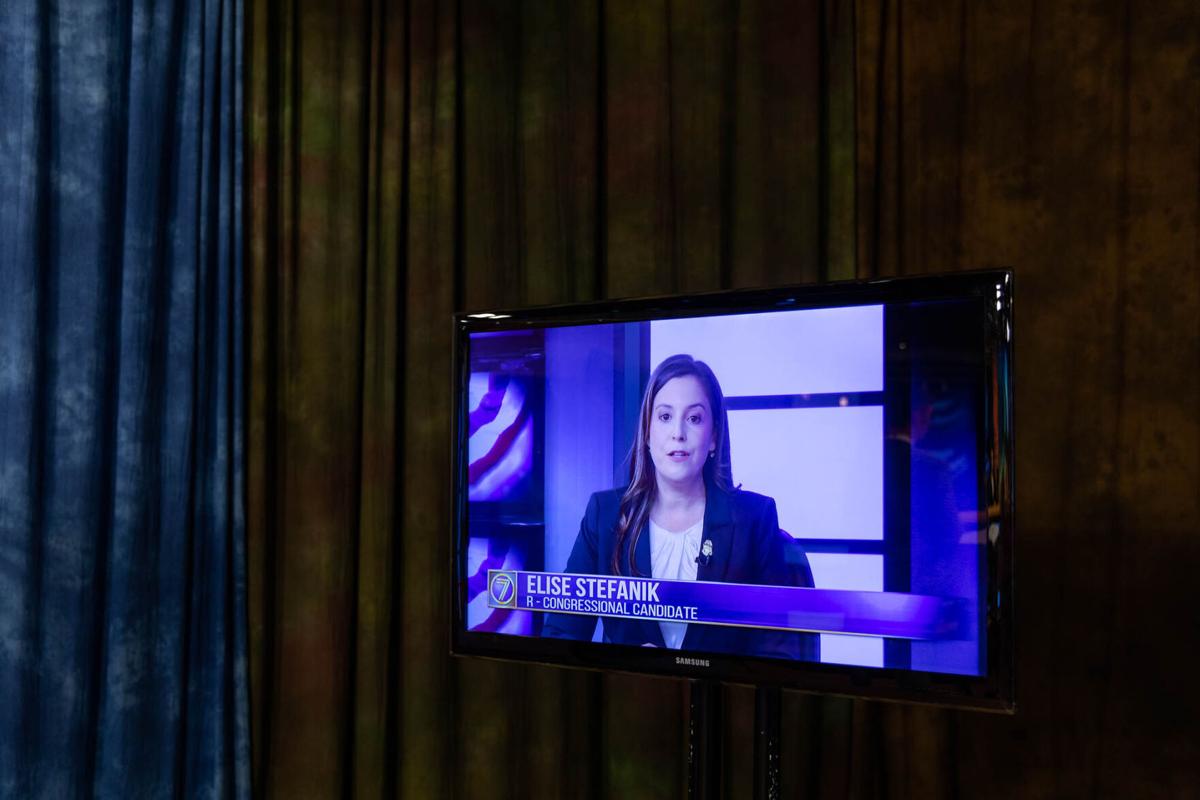 Rep. Stefanik then interjected that state Sens. Elizabeth "Betty" Little and Patricia A. Ritchie have both endorsed her for re-election.
The candidates were asked what they believe needs to be done to get a new round of coronavirus aid legislation passed in Congress, and who they believe is at fault for its delay.
Rep. Stefanik said she's worked hard to ensure local businesses were well supported by the last round of aid legislation, and said she blames Speaker of the House Nancy P. Pelosi, D-Calif., for including "partisan provisions" in the last two attempts at coronavirus aid, the HEROES Act and the HEROES Act 2.0. Rep. Stefanik, along with every other Republican representative in the House, voted against those bills.
"I believe we need a bipartisan package that funds K-12 schools, an additional round of the Paycheck Protection Program, as well as increased funding for hospitals and tests," Rep. Stefanik said.
She also accused Ms. Cobb of changing her position on the HEROES Act and its updated version.
Ms. Cobb initially criticized Rep. Stefanik for what she termed "politicizing" the pandemic when asked about the congresswoman's vote on the two bills. She has subsequently said she would not have voted for them either.
"I want to be very clear," Ms. Cobb said. "Tonight (Monday night) you are going to hear Elise Stefanik say lots of things about me that are just not true."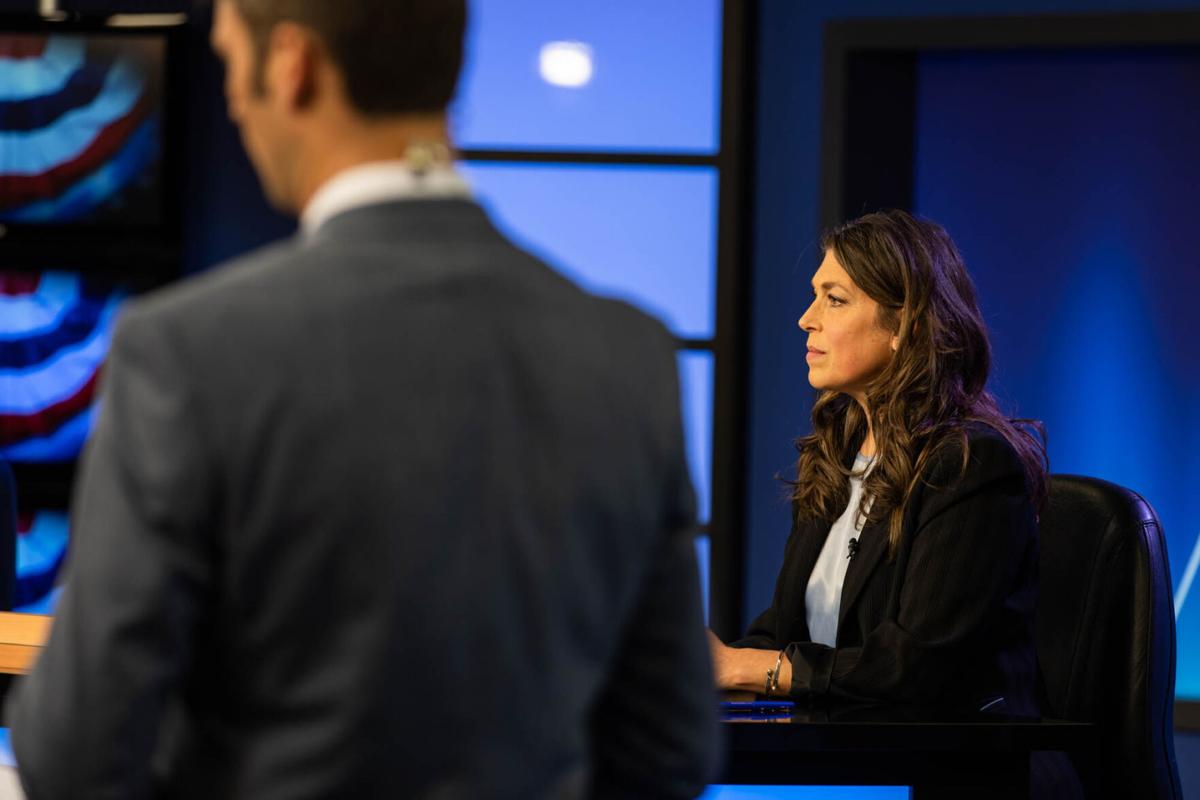 Rep. Stefanik attempted to interject again before Ms. Cobb continued, explaining she believes any future coronavirus aid legislation must include extensions to PPP, as well as funding for schools, hospitals and long-term planning for a vaccine. Ms. Cobb then criticized the congresswoman for what she said was hyperpartisanship.
"Elise Stefanik says she's bipartisan, but yet she (does) this sort of vitriol and argument and sticking her feet in the mud and not working with others to get us what we need," Ms. Cobb said.
Rep. Stefanik responded by touting her rating as one of the most bipartisan members of Congress. In May of this year, the Lugar Center, an organization promoting bipartisanship in government, rated Rep. Stefanik as the 14th most bipartisan House representative.
When asked about Rep. Stefanik's record in Congress, Ms. Cobb said Rep. Stefanik has ignored the accusations that the Russian government paid Taliban militants to kill American soldiers in Afghanistan.
"115 days ago, we learned that Russia put bounties on the lives of American soldiers, and Elise Stefanik has not said anything," Ms. Cobb said.
Rep. Stefanik has in fact spoken about the claims. The congresswoman has said she believes the intelligence was illegally leaked to the media and remains unverified. She's also said she does not believe in the veracity of that information.
"There is no verified information of Russian bounties on U.S. soldiers," Rep. Stefanik said. "You can only look to Gen. (Kenneth F.) McKenzie, who is the head of U.S. Central Command, the combat and command overseeing U.S. forces in Afghanistan."
Perhaps the most contentious issue of the night was on the topic of healthcare, specifically both candidate's records on the issue. Rep. Stefanik has repeatedly criticized Ms. Cobb for what she's called "flip-flopping" on the issue of healthcare. Ms. Cobb has changed her position on the issue since she first ran for office in 2018. Then, she expressed support for expanding Medicare for All. Now, Ms. Cobb supports a Medicare public option, where Americans could choose to purchase a Medicare plan or a traditional insurance plan. Ms. Cobb seemed to downplay her prior positions in her initial answer, although she did later admit her positions on a number of issues have changed.
"I have been really consistent in saying I support a Medicare public option," she said. "I understand what Elise Stefanik said, but I have spend 30 years working in healthcare and expanding access to healthcare — that has been my life's passion."
Ms. Cobb criticized Rep. Stefanik for her votes to repeal the Affordable Care Act, which Rep. Stefanik interrupted to say were votes "for better healthcare." The candidates argued over one another for a few seconds before the moderator was able to regain control of the conversation.
Ms. Cobb was then asked about another position she appears to have changed her views on. During the 2018 election, a video was released showing Ms. Cobb, in a conversation with young supporters, saying while she believes assault weapons should be banned, she could not publicly call for that without destroying her chances of winning. Ms. Cobb responded by saying she does not support an assault weapons ban, but does support other gun control measures, including universal background checks, an end to the "gun show loophole," as well as universal background checks as part of the pistol permitting process.
When asked further questions on the issue of her changing views, Ms. Cobb said she's learned since her last run for office, and has always sought to be more informed on the issues she's been trusted to legislate on.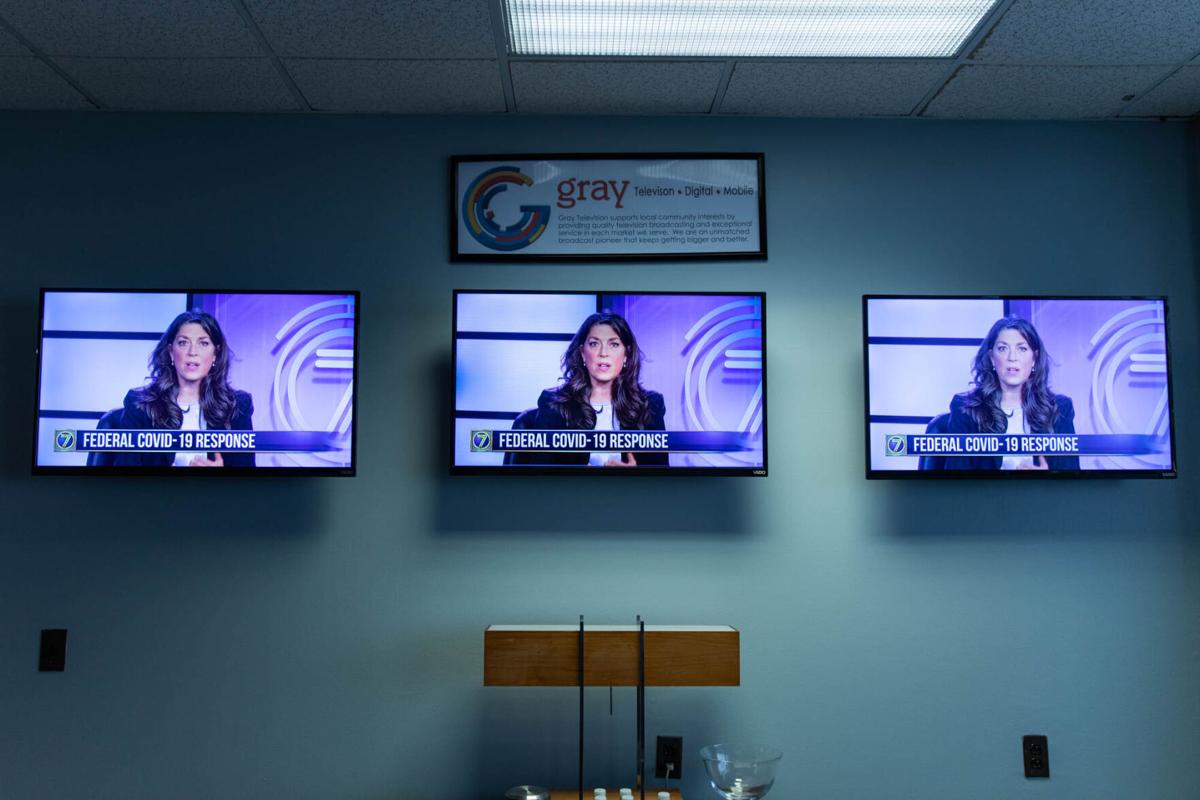 "I think the reality is, you do learn," she said. "I've been elected for eight years, I served in the St. Lawrence County (Board of) Legislature(s), and there were times that I thought something was right, and later I learned from that."
Rep. Stefanik said Ms. Cobb lied to voters for personal gain.
"When you're a candidate for office, you're held accountable for your positions and your words," she said. "People know in this district, Tedra Cobb has said so herself."
The candidates did agree, at least in principle, on a number of issues during Monday's debate.
When asked if they believe the federal government should mandate masks for all Americans when in public, both said no.
Both candidates were also willing to say "Black lives matter," although they said they believe racial inequality must be addressed in different ways.
"Black lives matter, every life matters in this country," Rep. Stefanik said. "What I don't support is the No. 1 policy priority of the BLM organization (which) is to defund the police."
She said she supports the Justice Act, a bill in Congress that would ban chokeholds and require an officer's disciplinary records be shared with any police departments they may move to. Rep. Stefanik said the bill would also increase funding for law enforcement agencies to allow for more training.
Rep. Stefanik reiterated another claim she's frequently made, which is that Ms. Cobb supports defunding the police. Ms. Cobb said that's incorrect.
"I started my career in New York state's prison system, working side by side with law enforcement," Ms. Cobb said.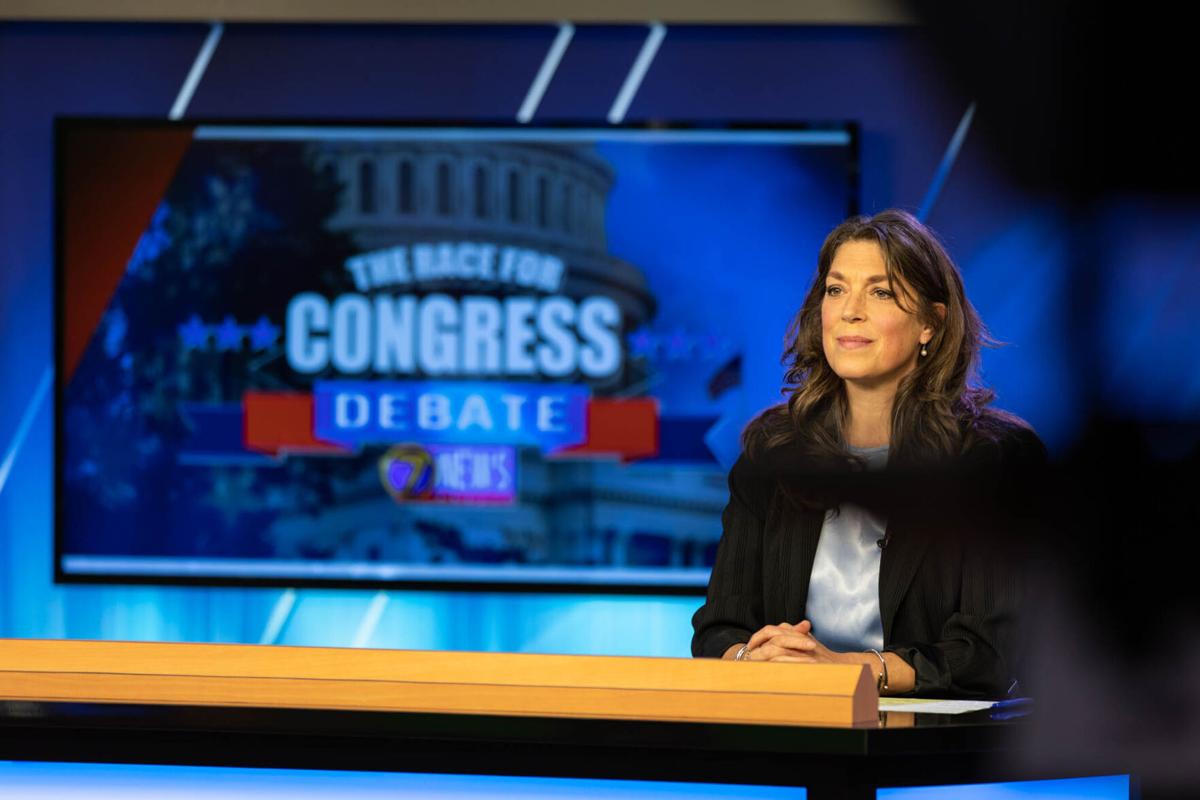 In closing, Ms. Cobb called attention to Rep. Stefanik's record on Medicare, Social Security and the ACA. She said Rep. Stefanik wrote the Republican plan in 2012 to privatize both programs, and has since voted to cut billions of dollars from them.
"You deserve better," she said. "One quarter of the people in this district rely on Social Security and Medicare, 64,000 people in this district rely on the Affordable Care Act, but Elise Stefanik has voted time and time again to strip it away and has not put a plan forward."
In her closing statement, Rep. Stefanik highlighted a number of differences between herself and Ms. Cobb, and said she's proven her ability to work with the current president to bring real benefits back to the north country.
"It is a choice between my bipartisan record of results for the hard working families, the small businesses, our military families and Fort Drum, our farmers and our seniors, versus my opponent who would be a rubber stamp parrot for Nancy Pelosi," she said.