WATERTOWN — The House of Representatives adjourned last week so members could return to their home districts to campaign as the election season wraps up, even though congressional Democrats and White House officials have yet to come to an agreement on the next coronavirus relief package.
Last Thursday, the House voted to pass a $2.2 trillion package, a bill House Democrats have dubbed the HEROES Act 2.0. The legislation was a scaled-down version of the House's earlier $3 trillion HEROES Act, which passed the House in September, but has languished in the Senate without a scheduled vote.
The fate of the updated HEROES Act will likely be the same as its predecessor. The HEROES Act 2.0 passed with no Republican votes, and 18 Democrats crossed the aisle to vote no as well. House Minority Leader Kevin O. McCarthy, R-Calif., said the bill was not "realistic or responsible" on the floor of the House on Thursday.
Rep. Elise M. Stefanik, R-Schuylerville, explained why she voted no during a Monday afternoon rally on Watertown's Public Square alongside Assemblyman Mark C. Walczyk, R-Watertown.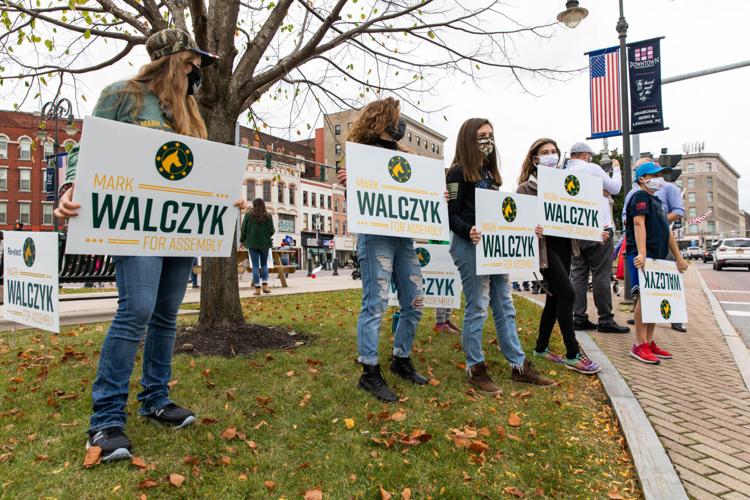 "(Speaker of the House) Nancy Pelosi did not strip out some of the partisan provisions that have been problematic in the negotiations," Rep. Stefanik said. "Whether it's stimulus payments, taxpayer dollars going to illegal immigrants — there have been major concerns about that — or it's also the fact that it didn't really focus on the bipartisan path forward."
The HEROES Act 2.0 called for the same stimulus payments as were included in the CARES Act, which was signed into law in March. That bill called for $1,200 payments per person for those making under $75,000 per year, with an additional $500 per dependent under the age of 16. Joint filers were eligible for $2,400 if they made under $125,000 per year. The two bills differ on some other eligibility requirements. Under the CARES Act, anyone with a social security number who was not a dependent of someone else and had a yearly income below the limit was automatically eligible for a stimulus check.
By requiring a social security number, non-citizens and undocumented immigrants who do not have a social security number and file their taxes using an Individual Tax Identification Number were denied any stimulus payments. Even American citizens who filed taxes jointly with a non-citizen who used an ITIN were deemed ineligible.
The HEROES Act, and the updated version passed last week, would permit anyone with an ITIN, and anyone who files taxes jointly with someone who uses an ITIN, to receive a stimulus check as well.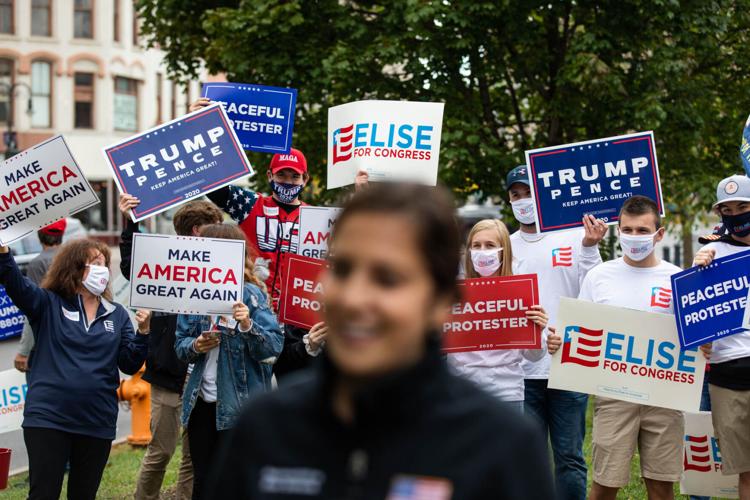 Rep. Stefanik said there's been bipartisan support for a number of provisions, including additional aid to hospitals and K-12 schools. She said she would like to see those issues at the heart of any future aid packages.
Rep. Stefanik also said the next aid package should include a provision to allow businesses to apply for a second round of funding from the Paycheck Protection Program. That program granted forgivable loans to businesses that could be used to cover payroll costs and some business expenses.
"As you look at our small businesses and the economy, many of our business sectors have been impacted in different ways," she said. "Hospitality, retail, restaurants, tourist-based (businesses), they need to be able to apply for a second round of Paycheck Protection Program funding. We need to make that available in the next bill. That's becoming more and more clear."
Rep. Stefanik said the next aid package should also include funding for local and state governments, which have both been hit hard by lost tax revenue and increased expenses as they continue to combat the COVID-19 pandemic. In the north country, Jefferson, Lewis and St. Lawrence counties saw their tax incomes drop by nearly 13% in August when compared to the same time last year.
"I've been very clear that I want to see state and local funding," Rep. Stefanik said. "I want it targeted. Importantly, it needs to go to rural counties and communities which were left out previously. New York state has gotten $9 billion of funding from the previous CARES Act, but we are going to need that additional relief as soon as possible."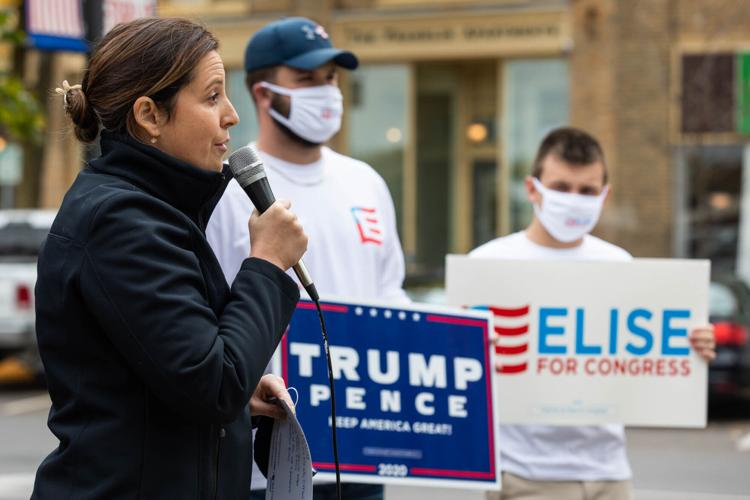 Rep. Stefanik said she supports the SMART Act, which is a bipartisan bill that would set aside $500 billion of federal money to send directly to state, local and tribal governments. That bill was introduced in the House in May, and the last action taken on it was to refer it to the House Committee on Oversight and Reform.
Rep. Stefanik said she believes a bipartisan aid package could be signed into law by the end of the year.
"I am still hopeful that we will pass a bill to be signed into law that will be focused on, again, relief directly to schools, state and local funding based upon the SMART Act, which I am a co-sponsor of, and funding for hospitals, as well as increased funding for the Paycheck Protection Program," she said.