WATERTOWN — The city plans to invest $22.3 million funded by the $1.9 trillion American Rescue Plan Act to correct lingering infrastructure issues and to improve quality of life by improving city parks and the zoo.
City staff have identified 47 projects, some of which are long overdue, and others that could never have been considered without the unexpected federal funding.
Councilman Patrick J. Hickey said he's not surprised by any of the projects already approved, or by those proposed in the next city budget.
"There's a tremendous amount of work, no doubt about it," he said.
The American Rescue Plan Act, also known as the COVID-19 stimulus plan, included the Coronavirus State and Local Fiscal Recovery Funds. Congress allocated $350 billion to state, local and tribal governments. New York municipalities were allocated $6.81 billion. Local governments received funds in two tranches, beginning in May 2021 with the balance to be delivered about a year later. Jefferson, Lewis and St. Lawrence counties and all the cities, towns and villages collectively will receive $92.8 million, with Watertown's portion the largest.
Initially, funding uses could include assisting households, small businesses and nonprofits; aiding the tourism, travel and hospitality industries; supporting essential workers with premium pay or by providing grants to eligible employers of essential workers; covering pandemic-induced revenue losses; and investing in water, sewer or broadband infrastructure.
The Treasury's final rule on the program, issued in January, broadened the scope of each type of eligible use and expanded the set of households and businesses presumed to be impacted by the pandemic. It also clarified that funds can be used for capital expenses that back an eligible public health or economic project.
Governments can use funds for general services up to how much revenue was lost due to the pandemic. That loss can either be a standard $10 million total or a calculated loss based on the Treasury's formula that compares revenue to the full fiscal year prior to January 2020.
Watertown received $11,340,703 in the first tranche, and in August the City Council allocated the funds to 25 projects to be carried out this year, following the initial rule focusing on water and sewer.
Of those projects, 12 are water main replacements. They collectively add up to 20,102 feet, or 3.8 miles of new steel pipe to be installed.
"You could spend all $22 million on water mains and still have work to do," Water Superintendent Vicky Murphy said.
The City Council will also consider approving 22 other city projects, using $10,977,818 in round two.
The projects are included in City Manager Kenneth A. Mix's proposed $56.5 million budget.
The water main projects vary in size and cost, from $200,000 to $1.4 million. In a typical year, maybe one or two of these projects would get done, but the ARPA money is allowing the city to do all 22 in a short amount of time.
"They all need to be done," Mr. Mix said.
The biggest water main project will replace 6,058 feet of pipe on sections of Barben Avenue, Holcomb Street and Bugbee Drive. Some of the piping dates back to 1940 and there have been 48 breaks since 1994. Cement-lined cast-iron pipe on Barben Avenue from Washington to Holcomb Street installed in 1940 has accounted for 23 of those breaks. That project will cost an estimated $1.4 million.
One of the smallest water main projects calls for replacing 395 feet of 4-inch pipe on Seward Street at a projected cost of $200,000. The pipe is too small for adequate fire protection, according to city notes.
The $6.6 million in water projects chosen were identified as priorities from a list of 26 projects. It would cost an estimated $19.9 million to fix them all. That is pared down from a total of 45 projects identified as necessary in the future, according to a memo to Mayor Jeffrey M. Smith and the City Council.
Besides the water main replacements, two projects have been in the works for months.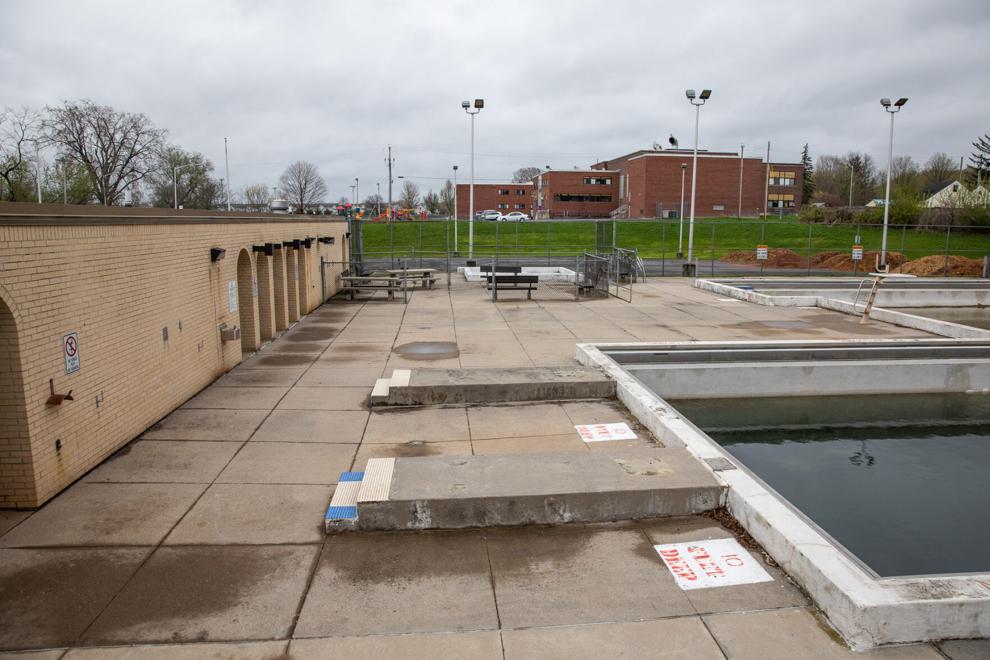 The City Council in January approved by a 3-2 vote spending up to $750,000 to either repair or replace the William J. Flynn Pool at North Elementary School. C&S Companies of Syracuse is studying the pool's condition to make a recommendation. The city is paying $13,850 for the report, which is due by July 31. The company is also determining whether the pool bath house needs to be repaired or replaced.
Another $1.775 million was set aside for the downtown streetscape project, which will also use $1.6 million in Downtown Revitalization Initiative funding. The state awarded the city $10 million in DRI funding in 2017 for a combination of public and private projects to improve downtown.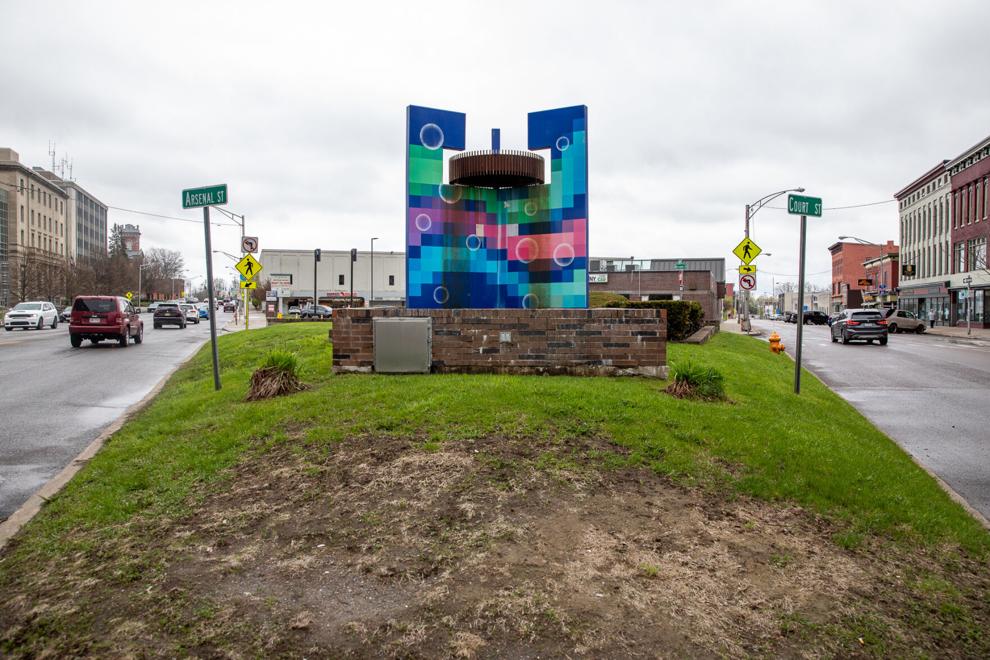 Mayor Smith said that, other than the funding for the Flynn Pool, he is generally pleased with the projects presented as they are largely one-time investments in either infrastructure or city assets that do not present recurring costs.
Should the city reopen the Flynn Pool and run three pools, he said that could cost $500,000 a year collectively.
"The idea of ARPA funds, I think is good," the mayor said, noting that the city water and sewer infrastructure could take $40 million alone.
"I think this is spread out pretty good in terms of taking care of the worst of the worst," he said.
The planned major streetscape improvements include the bulk of Court Street, the 200 block of Coffeen Street, the 200 block of Franklin Street and a makeover of Lachenauer Plaza. It is considered the most visible out of the Downtown Revitalization Initiative projects.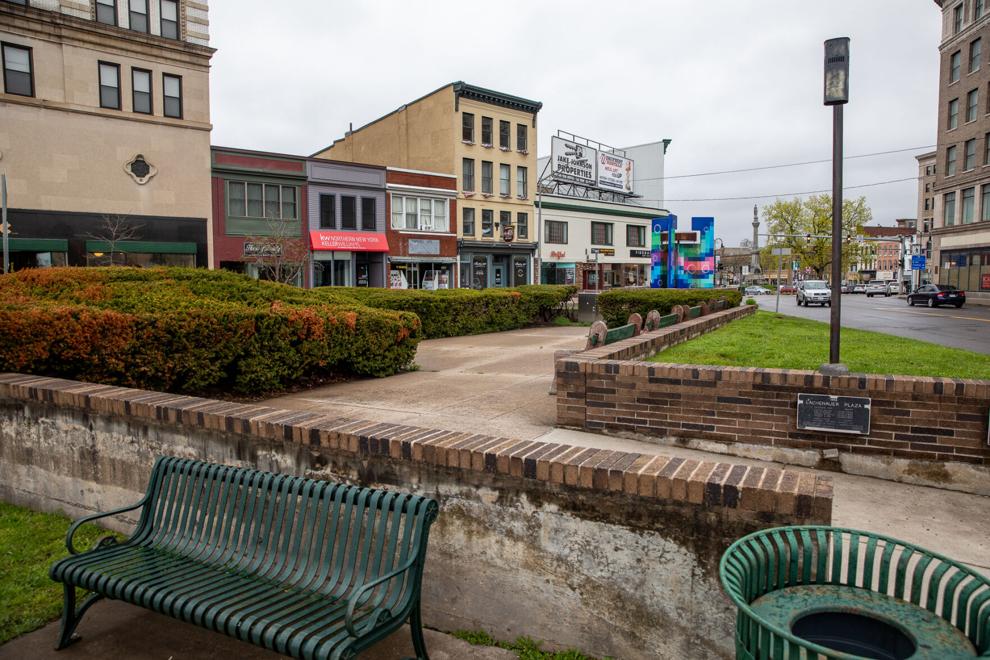 There are other smaller ARPA projects underway in the first round. They include: $50,000 each for cleaning up buckthorn from Thompson Park, planting more trees in public places and tree pruning and management; $75,000 for design work for major renovations at Zoo New York; and $80,000 for masonry repairs at the city's water treatment plant.
The masonry project at the Huntington Street water treatment plant is among a handful of projects that have begun. It started on Monday.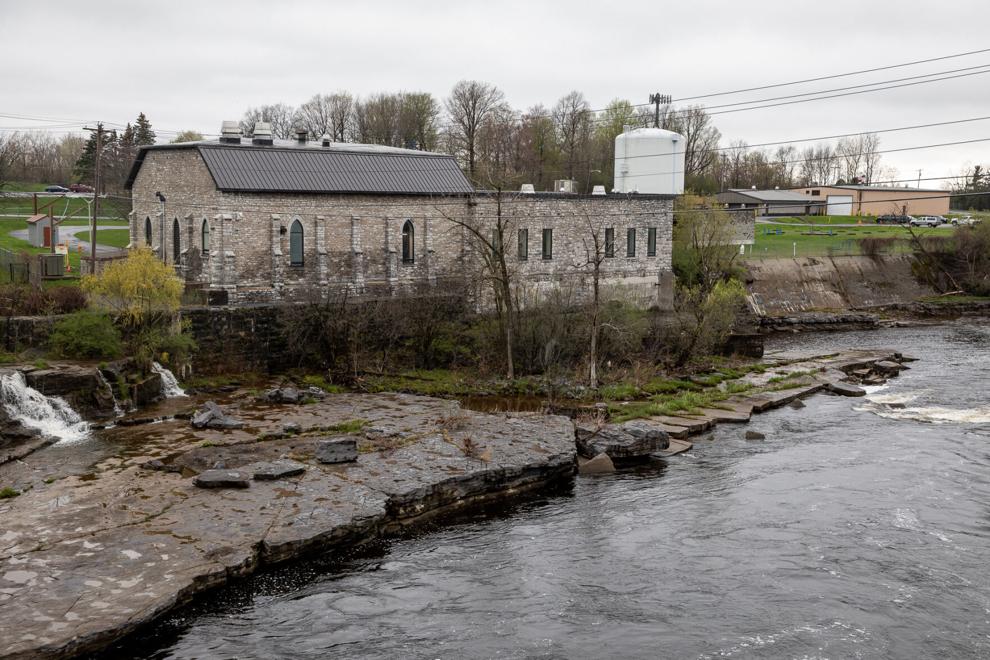 All the others are in the design or planning phase, Mr. Mix said.
While planning has started on the first round of projects, the city is using nearly $11 million in remaining ARPA funds to pay for "an unprecedented number of capital projects in a short time," according to Mr. Mix's budget message.
To get the ARPA projects going, Mr. Mix has proposed adding two engineers, a city planner and a secretary in the codes department in his proposed budget.
ARPA capital projects include a series of recreation improvements, including $3 million for renovations at Thompson Park; $1 million for Zoo New York Adventure Land and other phase one improvements; and about $2 million each for Black River parks and trails and sidewalk reconstruction around the city.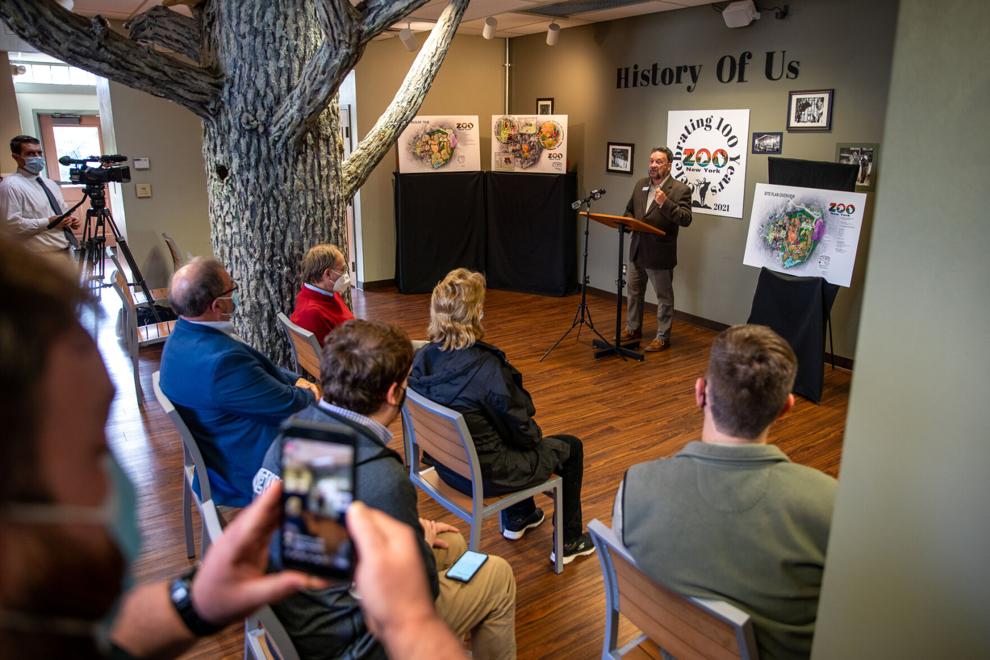 While he called the water mains "essential projects," Mr. Mix referred to the zoo and Thompson Park as "quality of life" projects that council members have indicated as things they'd like to see done.
Mayor Smith said the $3 million for the park will include better lighting, parking, trail maintenance and overall repairs and restoration that will benefit all who use it. "I think that is a good investment," he said.
He said the park was rediscovered during the pandemic and is being "used through the roof year round."
"$3 million may seem like a lot, but they just put $3 million into a pool," he said.
Mr. Mix called others as "one-shot" projects that need to get done but would be "difficult to do" under "very tight budgets." He specifically mentioned new scoreboards for the baseball and football fields at the fairgrounds that are projected to cost $85,000 and $35,000.
Both Councilwomen Lisa A. Ruggiero and Sarah V. Compo Pierce said the city needs to focus on infrastructure, even if it takes some of the funding away from the bigger budgeted items.
"I see it as two categories, definitely the ones that need to be done and another class I might call luxury," Councilwoman Compo Pierce said.
Council members will learn specifics about the projects as budget deliberations continue in the coming weeks, Councilwoman Ruggiero said.
She noted that the park, Black River trails, the zoo and sidewalks would cost about $7.5 million — or approximately one-third — of the city's $22 million ARPA package.
The hope is to get the second phase of ARPA projects out to bid in the fall and start work next year.
But that goal could be challenging, as other communities across the region and country will be looking for contractors and supplies.
"That is a concern," Mr. Mix said.
With the nation's supply chain issues continuing, it might be tough to get construction material for the projects, Mr. Mix added.
Or, material costs may increase. The cost of cement and steel have increased. According to the New York Stock Exchange American Steel Index, the price of steel has increased significantly since 2020. The index shows the price for a metric ton of steel has increased from $539.41 per ton on March 15, 2020, to its peak of $2,039 on April 22. On Friday afternoon, the index was trading down at a price of $1,722.32 per metric ton.
The city has already ordered piping for the water main projects, but the company placed a $31,000 surcharge on the material, Mr. Mix said.
"We're waiting to see," he said.
The city is required to have ARPA construction contracts in place by the end of 2024 and for projects to be finished by Dec. 31, 2026.
"Use it or lose it," Councilman Hickey said.
These are some of the other projects under the second round of ARPA: $200,000 for reconfiguring the second-floor layout of offices in City Hall; $100,000 for a preliminary design for major improvements at City Hall and $200,000 for design work at the Department of Public Works facilities; $550,000 for repairs to the Vanduzee Street bridge; and $300,000 for improvements to the grandstands at the Alex T. Duffy Fairgrounds.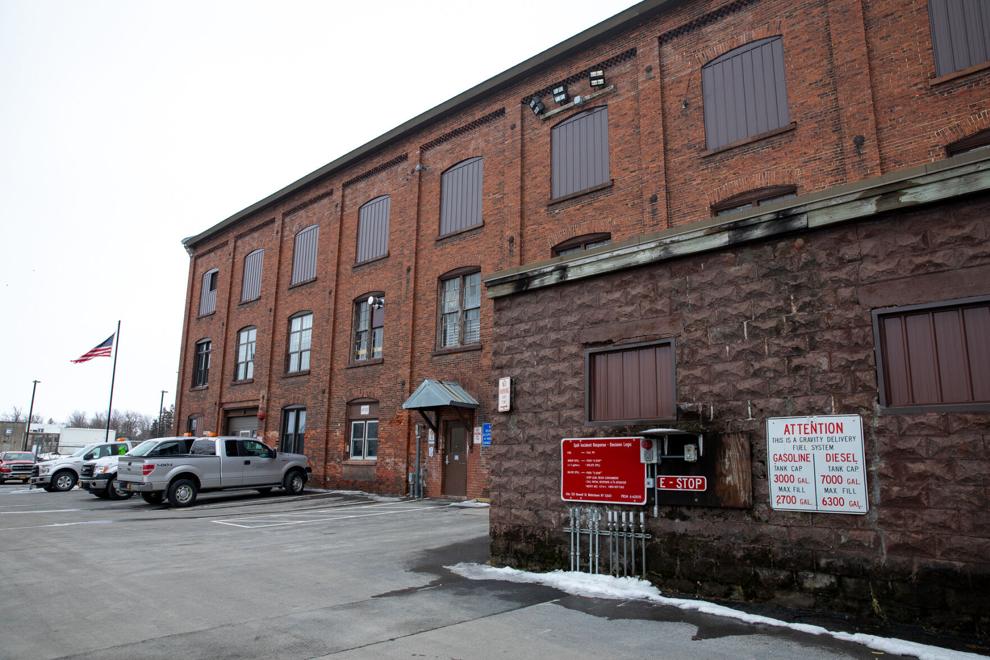 Mr. Mix, in his April 22 city manager's information update, stated that BCA Architects & Engineers met with the engineering department April 18 to assess and determine the extent of corrosion under the grandstand. A photo shows corrosion on the steel support beams. The plan also calls for renovating the club house showers at a cost of $50,000.
Mayor Smith said the city's infrastructure was well built to last as long as it has. A sewer that is being replaced at the corner of Keyes Avenue and Washington Street is original, meaning it was installed in the 1840s or 1850s. "It is a stone box with a wood lining," he said. Other sewer pipes are clay tile.
The city has struggled to fund projects in the past when money was not available and there was not a desire to raise taxes too much. Now these projects can be addressed.
"It is nice to have this one-time investment," the mayor said. "Why not do things that will benefit everybody in the entire city?"