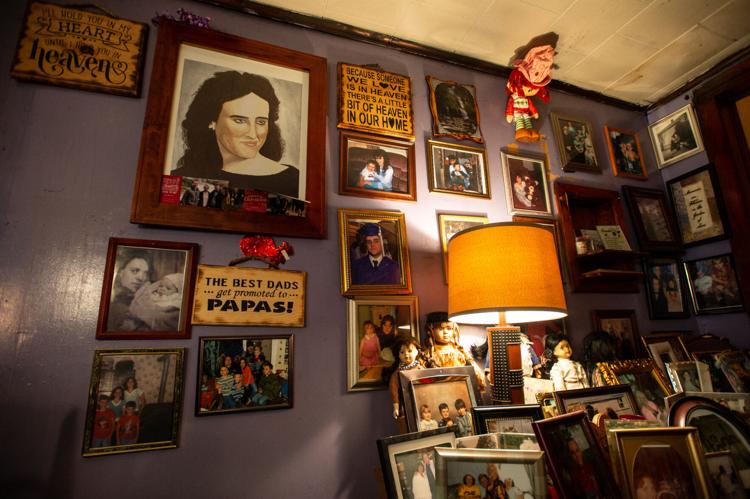 CARTHAGE — Even though it happened 30 years ago, Teresa R. Anderson relives her daughter's murder every day.
From the moment Mrs. Anderson was told of her daughter's death, she thinks of the things she would've done differently. The decades-old cold case is as raw as the fateful night the fatal gunshot rang out in Watertown.
Last month marked the 30th anniversary of the murder of Tina Rose Hosmer Smith, who was fatally shot Aug. 1, 1990, on Goodale Street, just a few hundred yards from what was then the city's police headquarters. She was 20 years old.
Scores of leads were tracked down by city police. Many were brought in for questioning, but no arrest was ever made.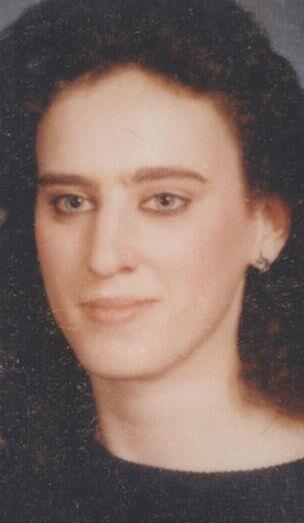 Now, the police department considers it a cold case. A few leads have trickled in over the last few years, but the problem with cases like these is that many people investigators want to speak with are now dead. This one is no exception.
Mrs. Anderson, 30 years later, now lives in Carthage. The walls in her living room are nailed with photos of her family, most of her late daughter, who would've turned 51 years old on Sept. 26. There are Christmas cards from Joseph J. Goss, who was a member of the Watertown police force when her daughter died, and later its chief. Mr. Goss was known to be almost obsessed with solving the case. He was in contact with Ms. Smith's parents routinely, they said, and he tracked down every lead he could.
"Any information, no matter how tenuous it was, he would look into it," said Larry Hosmer, father of Ms. Smith. "He did everything he could to get to the bottom of it."
There's a table in front of Mrs. Anderson's TV that's covered with old news clippings and posters she made offering rewards to whoever could provide information leading to an arrest of her daughter's murderer. It started at $1,000 and reached $15,000 as the case grew colder. Now the reward is zero.
She speaks about the case with such detail — remembering names, roads and her reaction — and moves through it so quickly that she gets ahead of herself. She takes breaks to cry or tend to her great-granddaughter, who's named Tina Rose after her late great aunt.
"You don't think I live this every day of my life?" she said.
She's hyper-protective of her great-granddaughter now, who's one year old and usually cries when Mrs. Anderson puts her down.
"I love her and I just am," Mrs. Anderson said of her protection over her great-granddaughter.
"Maybe it's because I've been through too much," she added.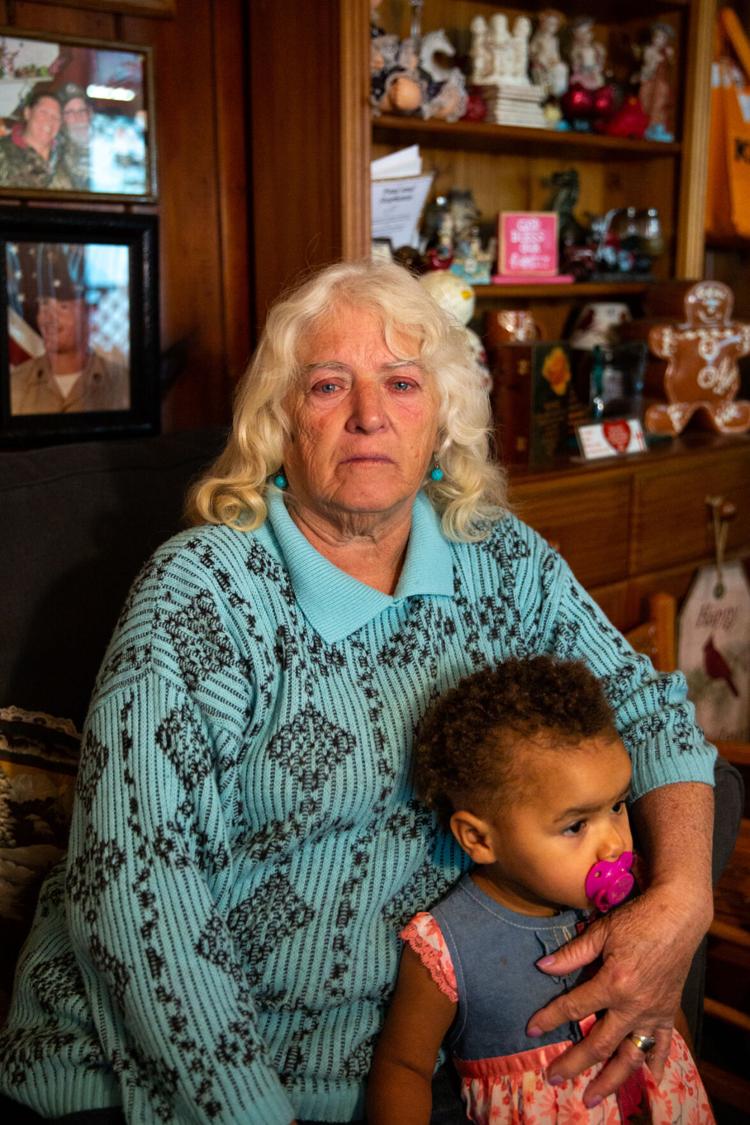 Mrs. Anderson was at work at 7 a.m. on Aug. 1, 1990, when two case workers showed up. They asked her to come with them. When she left the building, she saw her youngest son, Doug, who was 17 years old at the time, looking gray and guilty.
"I thought he had done something wrong," she said. "But they had taken him down to identify his sister instead of coming to get me first."
The case workers asked Mrs. Anderson to get in their car and to come with them, but she refused until she understood what was going on.
"They said, 'Your daughter had been shot and killed,'" Mrs. Anderson said. "They didn't need to say Tina, I knew."
Mrs. Anderson has another daughter, Laura, who was married at the time and living with her mother.
How Mrs. Anderson knew it was Tina is somewhat complicated and hard for her to cope with. They had a close relationship for most of Ms. Smith's life. Mrs. Anderson said she was proud of how much Ms. Smith loved her 1-year-old son, Dennis. But when Ms Smith got into her late teens, Mrs. Anderson said she started heading down the wrong path and surrounding herself with the wrong people.
"I wanted her to straighten out her life," Mrs. Anderson said. "I knew things could happen when she hung out with a drug crowd, and look what happened."
Shorty before her daughter's murder, the pair had gotten into an argument. The argument, which was less than two months before her murder, resulted in Mrs. Anderson not allowing her daughter to live in her house.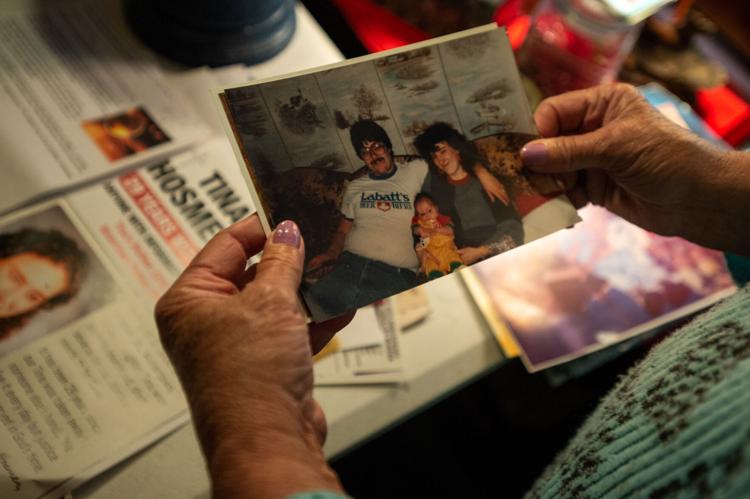 "I do regret that," she said. "I knew things weren't right but I didn't know things were that bad, but I wanted her to do better for herself. I wanted her to straighten out her life."
The argument was in June, and Mrs. Anderson's daughter was dead by August. She tries not to let the decisions she made so long ago have an impact on her, but it's unavoidable. She thinks of that argument when considering what she would've done differently.
Mrs. Anderson's life torpedoed after the shooting. She started drinking and hanging out in bars, listening to surrounding conversations, hoping to hear something about how her daughter died. She walked the streets at night, searching for anything. Her family began to worry about her well-being.
"I couldn't be there for my other three kids," she said. "I apologized to them since, because mentally I was not there."
She was admitted into a mental health facility at Mercy Hospital around three weeks after her daughter died.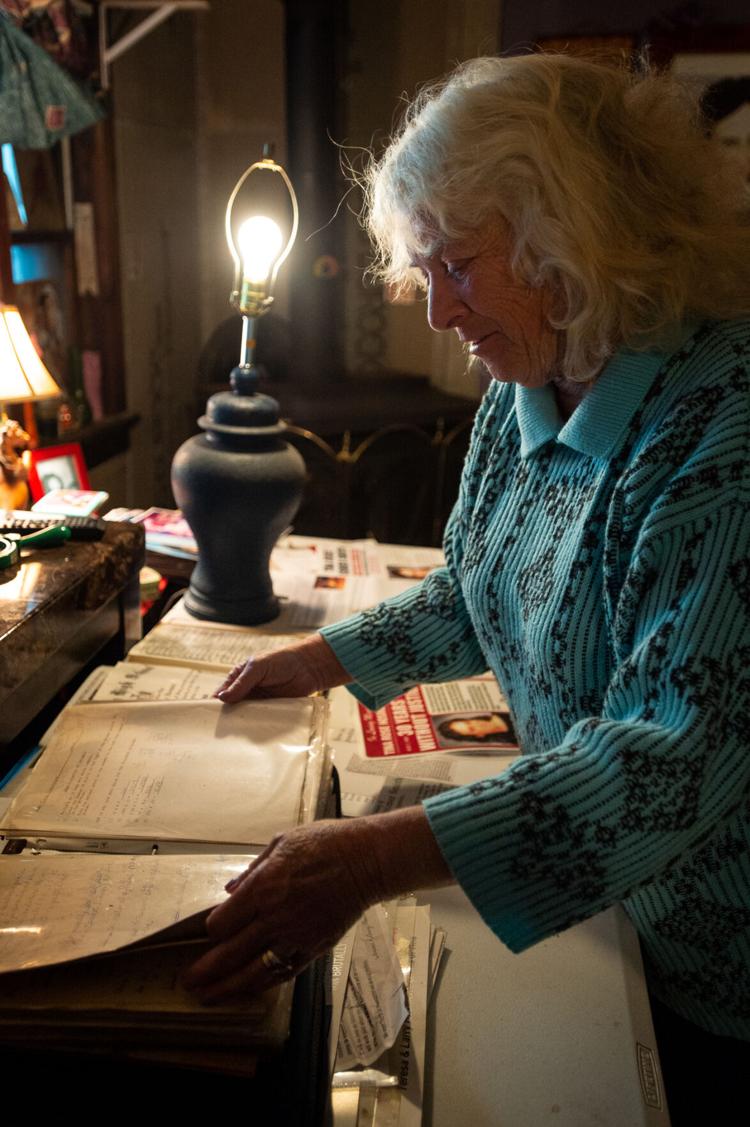 "I was on medication," she said. "Who wouldn't be?"
She's come a long way since those days. Back then, she would storm into the police department and scream for justice. Now, she might put a poster up at the Metro-Jefferson Public Safety Building in Watertown.
"I don't bother them unless it's to drop off some posters," she said. "I think it's just a cold case because there's nothing that has come up."
Mrs. Anderson has accepted it for the most part. She said if they can't prove it, then there's nothing that can be done. She has her suspicions of who could be responsible, but she wouldn't say it as a matter of fact. She said the police department made a great effort.
Now, Mrs. Anderson, most years, organizes a walk to remember her daughter and shed light on the unsolved case, but the pandemic canceled it. She still wants justice. For a long time she wanted whoever killed her daughter to be crucified, but now it's different.
"For a long time, I wanted him to burn in hell. But you can't feel that way," she said. "I would want him to ask forgiveness, and I would want him to give his heart to the Lord because he's going to burn in hell if he doesn't."
Mr. Hosmer said he, too, thinks of his daughter's death. Sometimes it feels like a long time ago, other times it feels like yesterday, he said. He remembers being at the Watertown Daily Times, where he worked for decades, when police came and asked him to come with them. They said there had been an accident, but they said his daughter died when he got into their squad car, he said.
"I was just stunned," he said. "I don't think it really hit me until I went to see Teresa (Mrs. Anderson). She was crying and then I got to crying."
Mr. Hosmer is a religious man, and as a Christian his way of coping was praying to the Lord for help.
"I can't say I have any peace with it because it was never solved," he said. "If it isn't solved on this earth, it will definitely be solved when that person dies."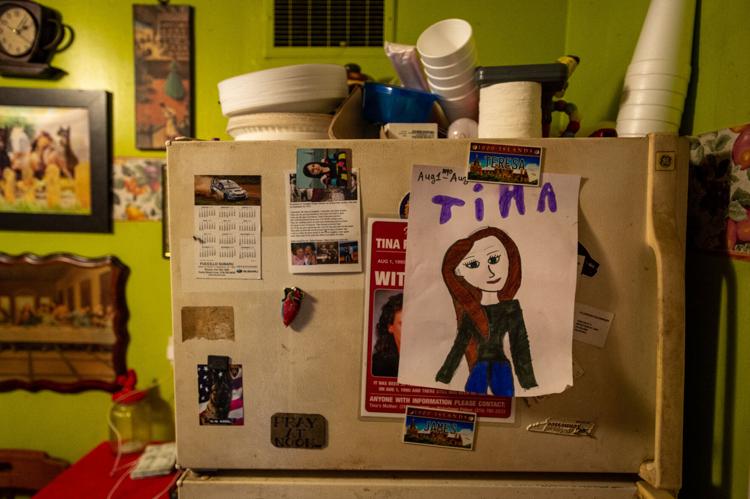 He said he's learned not to dwell on his daughter's murder because otherwise he becomes frustrated.
"The saying that time heals all wounds," he said, "it doesn't. You get accustomed to it and allow yourself to not dwell on it, but it's always there."
Anyone with information regarding the case is encouraged to call city police at 315-782-2233.