DEXTER — A two-story barn storing RVs, campers and tractors is a total loss after it caught fire Saturday morning.
At about 5:30 a.m., fire departments in the town of Brownville and Glen Park were dispatched to 19300 Evans Road. The owner of the home called 911 and said they heard a bang before looking outside and seeing their barn was in flames, said Drew Heise, deputy chief of Brownville fire. 
The barn was fully-engulfed when departments got there. Mr. Heise said he immediately activated more departments to assist, then began the challenge of getting water to a fire where there aren't any hydrants and the temperature outside was at least 11 degrees below zero. Tankers began freezing which forced him to send them back to thaw and dispatch more departments to the scene.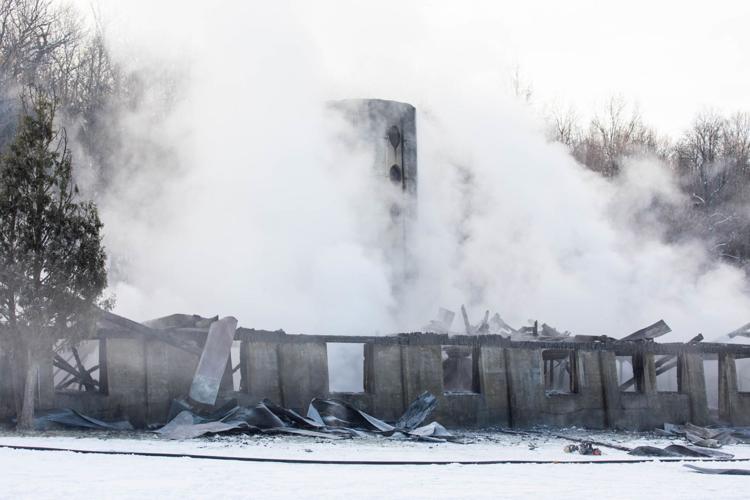 "The challenges you have with negative 11 fahrenheit is water," Mr. Heise said. "Water, water, water."
The fight was mostly defensive as crews sprayed the barn from the outside. They had been working the fire for two hours before anyone stepped foot inside.
"We're not going to put our lives in danger," he said.
Indeed the barn was a total loss and couldn't be saved. Mr. Heise said it was furnished, two stories and had a basement. He said there was no livestock inside, though it was storing RVs, boats, campers and trailers.
As of 8:30 a.m., nearly a dozen departments were still on the scene working the structure.
"We're alright," Mr. Heise said. "We're getting to that point where we're ready to go home, but the job's not done yet."