WATERTOWN — City Council members might have to reconsider their decision to demolish the Alteri pool at the Alex T. Duffy Fairgrounds.
That's because there could be potentially high cost repairs to one of the city's other two pools.
The city recently discovered a leak to the Flynn pool at North Elementary School on the city's north side.
The city's engineering office planned Monday to look into what's causing the leak, how bad it is and then determine its cost to repair, City Manager Kenneth A. Mix.
If the repairs are major and costs too high, council members could decide to "switch" which pool is demolished, Mr. Mix said.
So it's possible the Alteri pool could be saved from the wrecking ball.
"The council will decide what to do," he said.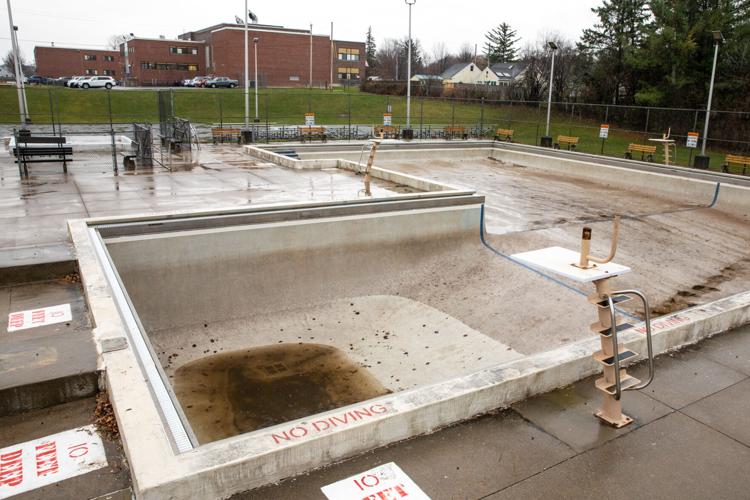 It was recently discovered that a "substantial" amount of water drained from the Flynn pool, Mr. Mix said.
The engineering office planned to put a camera in the pool's drainage system to see what caused the leak, Mr. Mix said.
The subject of decommissioning the Alteri pool in the Sand Flats neighborhood of the city became a contentious debate last summer after a group of residents unsuccessfully lobbied council members to keep it open.
The city opened a new $3.1 million pool at Thompson Park.
Mayor Jeffrey M. Smith hoped to get his wish that the Alteri pool would be gone by the end of the year, with plans to start the demolition in late November of early December.
To save money, city Department of Public Works crews planned to do the work.
On Monday, Mayor Smith said the council was made aware of the situation last week. He hopes that the problem will be a drainage pipe.
No matter which pool is eventually demolished, the mayor insisted that the city will not keep three pools operating.
It will be either the Alteri or the Flynn pool that would be history. Council members will base their decision on the recommendation of staff, he said.
"The city cannot afford three pools and a city of our size doesn't need three pools," he said.
Last summer, council members decided to keep the defunct Alteri pool closed, with plans to demolish it. Only Councilwoman Lisa A. Ruggiero voted to save the pool from the wrecking ball.
Faced with a financial crisis caused by the coronavirus pandemic, Mayor Smith and the other three council members insisted that the city could not afford the $80,000 to $100,000 a year it takes to operate the pool during the summer.