CALCIUM — Friends, family and those who heard the thundering crash are still processing the loss of five people early Tuesday on Route 11.
It was shortly before 3 a.m. and Adam McCargar was getting out of bed to turn his TV off. He was at his home in the Lake's Trailer Park when he heard it, a Chevrolet Malibu carrying five people taking a curve too fast, leaving the roadway sideways and crashing into the woods off Route 11, mangling a nearby billboard with shrapnel or the vehicle itself.
"It sounded like thunder cracking seven or eight times," said Mr. McCargar, referring to what appeared to be the vehicle sliding along a tree line before crashing into the woods. "And then all off a sudden, the very last boom was just so loud. It sounded like a bomb was going off."
Mr. McCargar said he was the first on the scene, and he said no one was responsive.
"When I drove down there the first time, there was no sound, no movement," he said. "You couldn't even tell anything had happened."
But as he got closer, he started to see the mangled billboard and the broken trees. He said the scene was bad but at least it was dark.
But he still went down there to try to help. He remembered when a car had crashed across the street last year and he pulled the person out. The car had been totaled, but the man he pulled out survived.
"So I was thinking 'Whatever I can do to help somebody until first responders get there,'" he said. "I definitely never thought there would be nothing we could do."
Sheriff's deputies, state police and fire departments began swarming the area. Mr. McCargar decided it would be best to get out of their way.
First responders would be there for upwards of 12 hours, reconstructing the crash and investigating the wreckage. It would turn out five individuals were in the car, and all five died. The sheriff's office identified three of the dead as Eugene N. Coleman, 28, Watertown; Julian L. White, 29, Watertown; and Damon J. Scott, 21. The final two, a male and a female, have been identified but the sheriff's office is waiting confirmation that next of kin were notified in Texas prior to releasing their names, a news release stated.
On Wednesday, Xaviera Carter, 19, was at the scene with a bouquet of flowers. She knew everyone in the car but was closest with Mr. Scott. They grew up in the same neighborhood, riding bikes around until they found the rest laying in a front yard, indicating where the rest of their friends were. They stayed close through middle school and high school. She watched him become a prolific basketball player and avid creator of rap music. He was laid-back but the life of the party all at once, she said.
But on Tuesday morning, Ms. Carter said she woke up with a bad feeling in her stomach.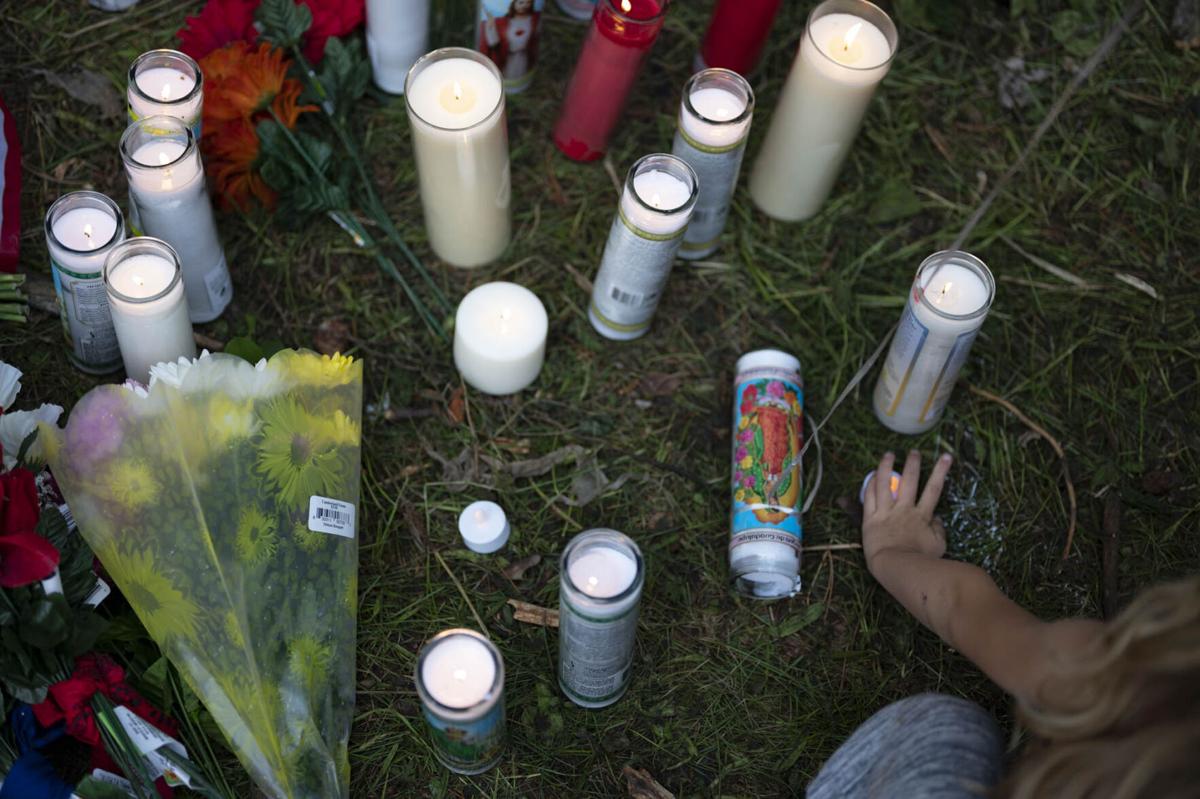 "I go by my gut," Ms. Carter said as she wiped tears from her face at the scene. "That morning I saw a lot of people on Snapchat saying 'Rest in Peace,' but they weren't saying names. So I called (Mr. Scott's) brother, and his brother didn't answer, which is really rare. And then I looked on Facebook, and I saw the article, and I knew even though there weren't names. I knew where they were going. I was at their house that night."
It is Ms. Carter's understanding, as well as multiple other people close to the five people, that they were driving back to Watertown from a party with friends on Route 11 at around 3:11 a.m. when the crash occurred.
Another man who died in the crash was Julian White, a disabled Army veteran. His mother, Jacqueline White, started a GoFundMe page in his honor.
"I always tried to prepare Julian for life to come, but no one expects to lose a life so young, let alone bury their child," the page reads. "We could not get through this time without all the love and support from all of you."
Damon Scott died in the crash as well. More than a half-dozen people said Mr. Scott was sweet, respectful and a 'yes ma'am, no ma'am' type of person.
"He was always smiling," said Tanisha Carr, who had known Mr. Scott since he was 3 years old and considered him family.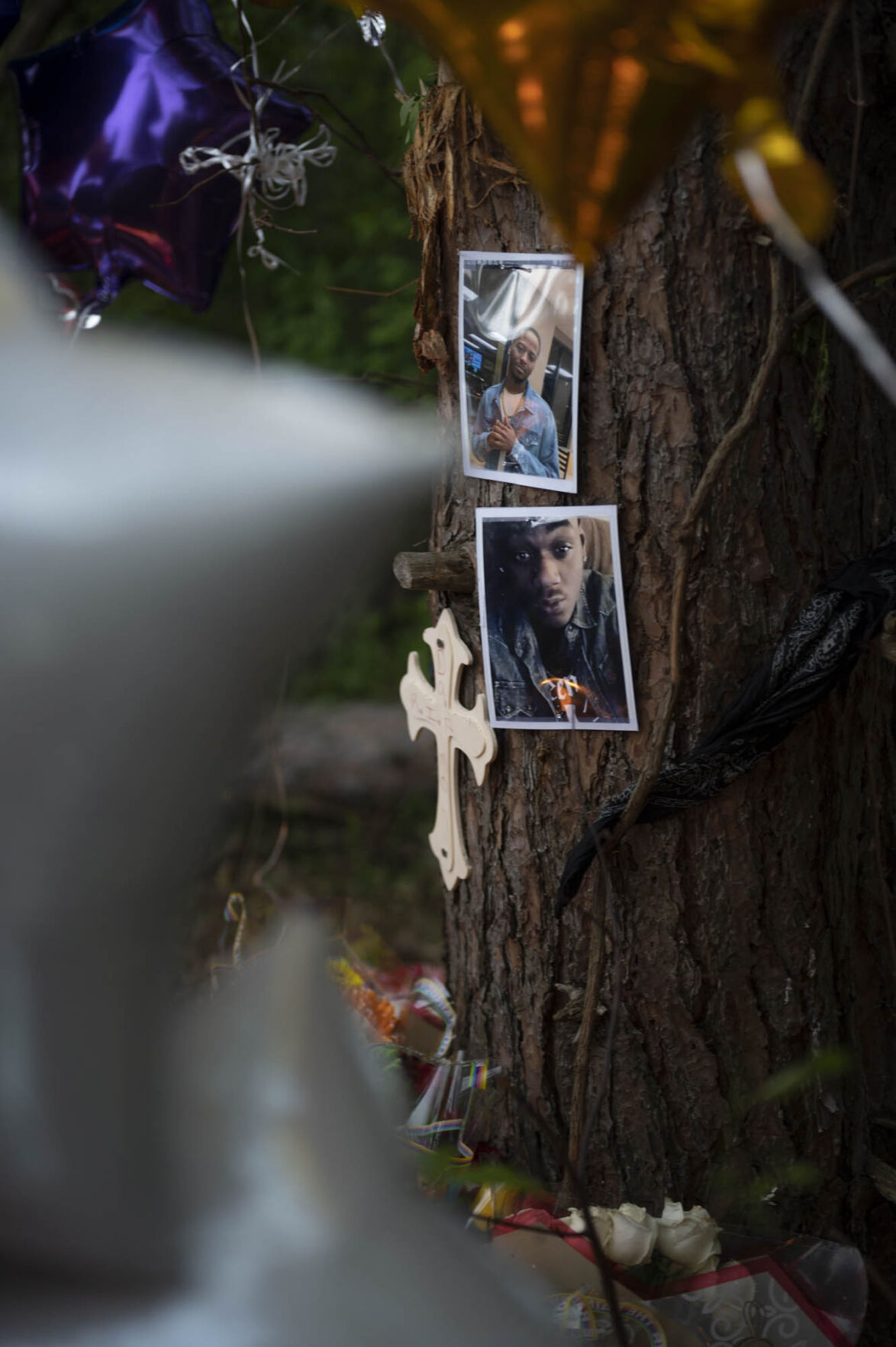 Ms. Carr was at the scene with her daughter, Nyasia Sanchez. They said they grew up neighbors to Mr. Scott. Ms. Sanchez said they always used to wrestle or play basketball together, a sport in which he excelled.
Ms. Carr said she watched him grow up, baby-sat him and went to his high school graduation in Watertown. "Your mind is trying to accept the fact that this just happened," Ms. Carr said. "I don't understand it. I had just seen him."
Ms. Carr said she remembers Mr. Scott always coming over to ask if she was cooking anything. He loved crab legs, pork loins, fried chicken and mac 'n' cheese.
"I don't know who's at fault, but I always tell my kids 'be careful who you get in the car with because if they're driving, your life is in your hands,'" she said. "I wish he hadn't gotten in the car."
Ms. Carr said there's no processing a crash that suddenly results in the death of five people.
"It was everybody at once," she said. "What just happened? I wish there was something somebody could do. My brain is just accepting this. All these people just lost everyone."
People have been visiting the crash scene for the last two days, laying flowers down or signing the wooden cross, bringing balloons and talking about memories of those who died. There was a vigil Wednesday night as well, most still stunned at the sudden loss of five lives. At the vigil Wednesday, William Almond and Tashaun Wallace, both related to Mr. Johnson, spoke to a crowd of hundreds during the event.
"This was a very tremendous loss," said Mr. Almond. "This was one that the whole town would last expect."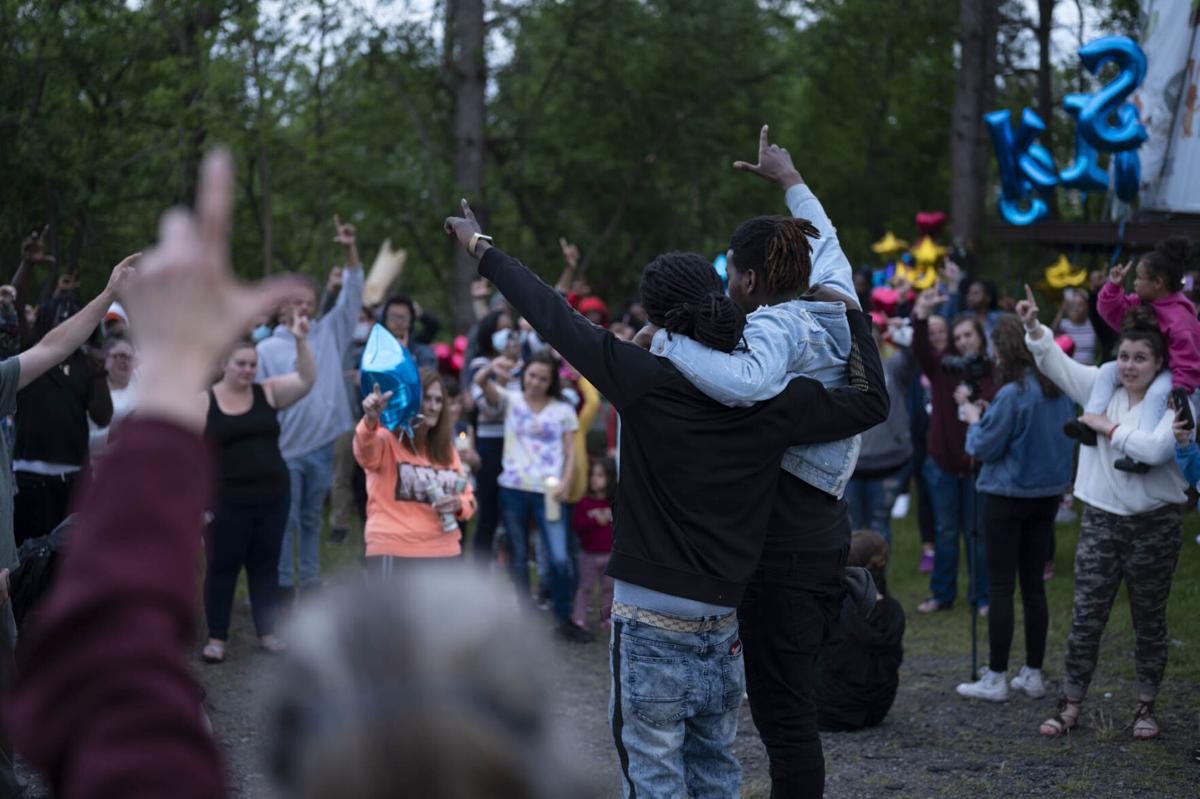 If there's any light to come from this tragic loss, it might come from Jordan Broadway. Mr. Broadway is from North Carolina, but was stationed at Fort Drum as a cook in the Army two years ago. The day of the crash, he discovered he was cousins with Mr. Scott. They both have family in North Carolina, and both ended up in Watertown, but they never knew each other.
As a result, Mr. Broadway was at the crash scene.
"Even though I didn't know him," he said, "I came to pay my respects."
And he planned on going to the vigil that night to hopefully start a relationship with family members and others who loved Mr. Scott.
"It's crazy I had a cousin here and didn't know," he said. "It will be nice to have somebody instead of being here by myself."