WATERTOWN — Fire Chief Matthew Timerman went down to see how Peyton Morse and a fellow recruit were doing with training at the New York State Academy of Fire Science on March 3.
He gave words of encouragement to Mr. Morse, wished the young recruit well and told him he'd see him back in Watertown over the weekend.
He and the small contingent of city firefighters left the academy at about 12:30 p.m. after the visit that day.
It was the last time the chief saw Mr. Morse alive.
Less than two hours later, Chief Timerman got a call from an academy instructor who told him that the recruit that he had known all of the young man's life was in distress, suffering from a medical emergency.
In disbelief, he had the instructor repeat what was happening at that very moment.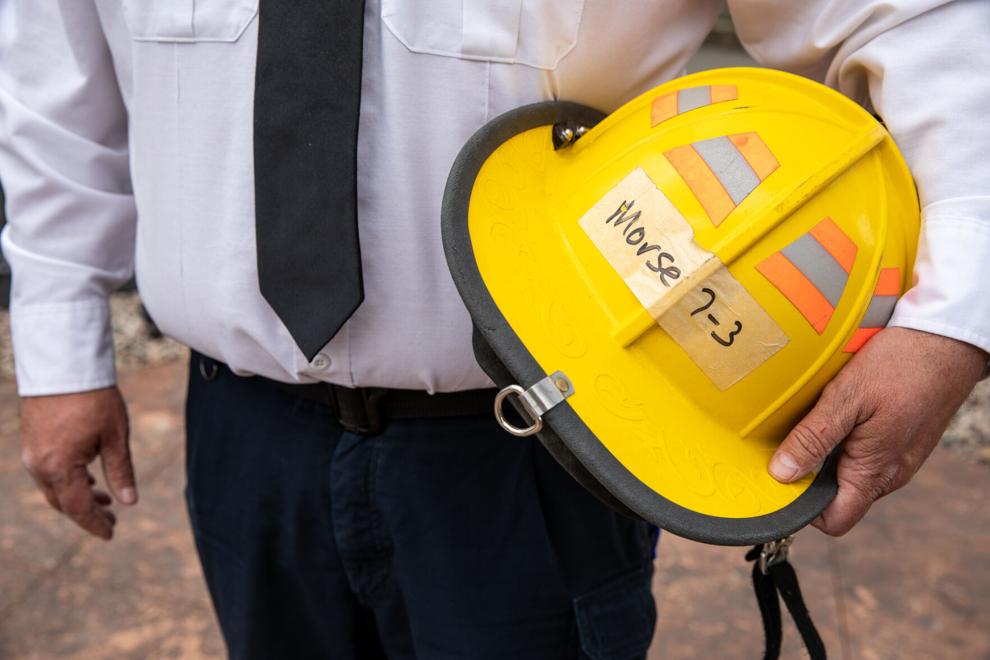 "Are you sure it's him? Is it another kid?" he said to the instructor. "I just left him."
Mr. Morse, 21, was rushed to a local hospital from the fire academy in Montour Falls, near Watkins Glen, before he was airlifted to a medical center in Sayre, Pa., where he died on March 12. The fire chief was among family members, friends and firefighters at his bedside when he lost his nine-day battle.
That's now five weeks ago. It's hard for the chief to believe the fallen firefighter died in the line of duty.
His turnout gear sits in a box in Chief Timerman's office in the Massey Street fire station, as well as some uniform shirts that Mr. Morse ordered but will never wear. A wooden plaque and a metal Maltese Cross that a local welding company made are prominently displayed in the chief's office. They are constant reminders of the young firefighter's death.
Since it happened, Chief Timerman says some days are tougher than others.
Every day he goes into work, the chief looks over at a memorial that was created outside the fire station's entrance three years ago honoring the eight previous city firefighters who have died on the job. The black granite stone memorial includes the words of Father Mychal Judge, chaplain of the New York City Fire Department, who was the first victim identified during the terrorist attacks on 9/11.
During the chaplain's last homily to firefighters before he died, Father Judge told them "You put one foot in front of another. You get on the rig and you go out and you do the job."
It's those words, "You put one foot in front of another," that are consoling the fire chief through his grief, he said.
At some point, the Fire Department will hold a ceremony to add Mr. Morse's name to the memorial.
Chief Timerman knew Mr. Morse for all his life. He was friends with Mr. Morse's parents, Dave and Stacy, for so long that he doesn't remember how they first met. Probably through a school function, he said. The young firefighter and the fire chief's son Ken were just 10 months apart and played on many sports teams together, he recalled.
While they were at the Sayre hospital, Dave and Stacy Morse showed a photo of a then-4-year-old Peyton sitting in a city Fire Department rig at the Jefferson County Fair. They stressed Chief Timerman was there that day when the photo was taken, although he doesn't remember it.
But he does remember when Mr. Morse approached him about wanting to become a career firefighter with the Fire Department. He aced the Civil Service test, getting a 100, and had no problems at all with the physical agility test.
By then, Mr. Morse already had experience as a firefighter. He volunteered with his hometown LaFargeville Fire Department, gaining enough respect to become the assistant fire chief. While attending Siena College near Albany, he joined the Shaker Road Loudonville Fire Department, where he was beloved by his colleagues there.
While there was a lot of competition to get in the Watertown department, it came to the point where the chief was going to offer him the job. Chief Timerman retold the story that he told during his eulogy at Mr. Morse's funeral, that he made arrangements to go over to the young man's parents' house and sat at his father's bar to tell him the news.
It took a moment for Mr. Morse to realize he was joining the department and starting his dream job before a big smile came on his face.
While the chief knew him for so long, city firefighters were just getting to know their new colleague. He had gotten to know a couple of firefighters on light duty because he was at the firehouse with them. They joined Chief Timerman on his visit to the state fire academy that day, he said.
The young man's parents are dealing with the loss of their son. They've relied on each other during their grief, but the chief needs to make sure that his grief doesn't interfere with what they're going through, he said.
They're doing "as you'd expect," he said about the parents.
At the LaFargeville Fire Department, the volunteers there knew him well. They're still grieving but are trying to cope with what happened, Fire Chief Wade Ingalls said.
"It's day by day during what we're going through," he said.
LaFargeville firefighters are planning to create a memorial at the fire station for him, although nothing has been put together yet. The chief wants to make sure Mr. Morse's family is ready for that.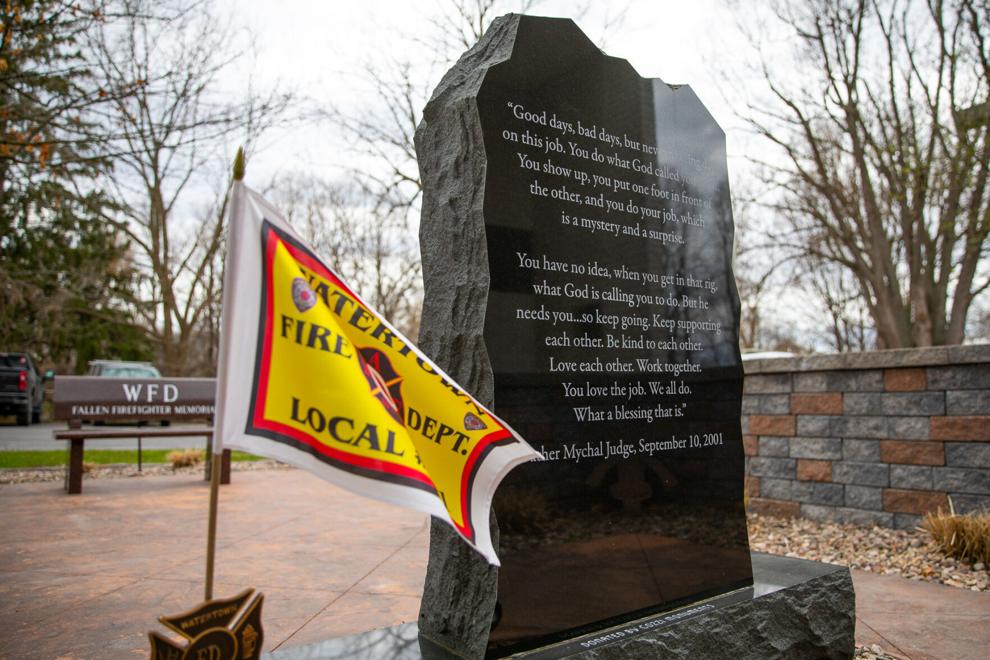 Chief Timerman also is waiting to see what happens with the ongoing investigations by state police and other regulatory agencies. Mr. Morse suffered a medical emergency while he was involved in a training exercise at the state fire academy. He was found unresponsive during mask-confidence training involving breathing apparatus during what was a week of challenging training.
The young firefighter was inside a 20-foot-long tunnel made of plywood while wearing an air pack and a mask covered with tape when the incident occurred.
Mr. Morse was going through the tunnel that simulates what a firefighter would experience during a fire. Alarms on the self-contained breathing apparatus went off before the firefighter was found not breathing.
While there are many questions about what happened, Mr. Morse's fellow recruit from Watertown, Matthew Fitzgerald, was immediately taken out of the training at the academy that day. He was there that day of the incident and is dealing with what happened.
But he's now training at the Monroe County Fire Academy starting from scratch. Chief Timerman thanked the academy near Rochester for getting him in, saying "they've been phenomenal."
Another firefighter has been hired, and after some scrambling, the recruit, Jesse James, is getting trained at the Utica Academy.
There are things that will change as the result of the young firefighter's death. Watertown will no longer send recruits to the state academy in Montour Falls.
The questions, however, remain as well as thoughts for the chief about what could have been done differently.